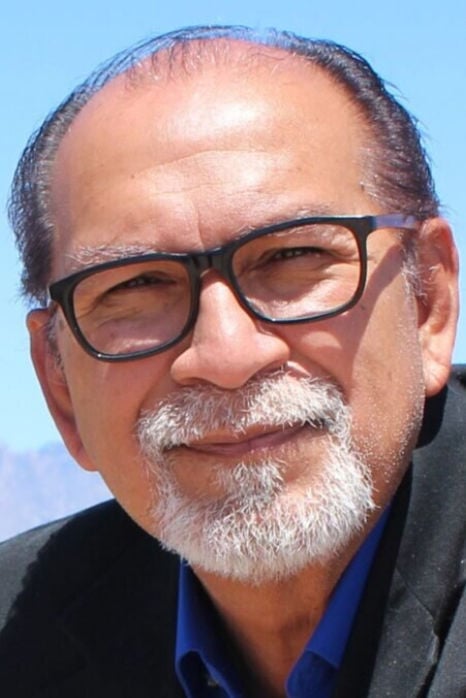 In the race to represent District 5 on the Pima County Board of Supervisors, Democrat Adelita Grijalva and Republican Fernando Gonzalez largely agreed on the top issues in Pima County, which included managing the public health crisis as well as its economic impact.
District 5 incorporates much of Tucson's west and southwest sides, downtown and south and east of downtown. The district is home to about 56,000 registered Democrats, 16,000 registered Republicans and 30,000 Independents.
The historically Democratic seat was most recently held by the late Richard Elías, who died earlier this year. The remainder of his term is being carried out by Betty Villegas.
In the August primary for District 5, Grijalva garnered over 67% of the nearly 28,000 Democratic votes recorded, outperforming fellow Democrat Consuelo Hernandez. Gonzalez ran unopposed in the primary, bringing in about 5,200 republican votes.
As the Nov. 3 general election approaches, both candidates are hoping for a chance to fill the seat and make some changes in the county. So far, Grijalva has raised about $61,000 for her campaign and Gonzalez has raised nearly $5,000, according to the most recent campaign finance data.
Grijalva, a native Tucsonan and daughter of U.S. Rep. Raúl Grijalva, has served as the director of Pima County Teen Court for the past 25 years, a program created to reduce the number of children of color in the juvenile justice system. She grew up in the Tucson Unified School District and received a degree in political science from the University of Arizona. She also serves as a member of the TUSD school board and was recently elected to her fifth term.
"I am familiar with the issues that Pima County faces and quite frankly, we need someone in the position that has the experience of representing a richly diverse community," Grijalva said. "My passion for working and supporting our most vulnerable people is why I first ran for elected office, and why it continues to be a driving force for me today."
Gonzalez, a longtime Pima County resident and business owner, is the son of first-generation immigrant farmworkers and has served on a variety of boards and committees over the years, including his current seat as co-chairman of the Arizona Complete Count Census Committee.
"I believe in giving back to the community. I have 40-plus years of volunteer experience and I don't have an agenda," Gonzalez said. "I just want to give back to my community and take politics out of that particular position. We're here to serve the community as a whole — not our own interests or our political party's interest — but what is the best for the community as a whole."
For both candidates, addressing the pandemic will be the biggest issue facing the incoming elected board. Grijalva said she will work to ensure the county gets its fair share of federal and state funds, which will aid in stabilizing the economy.
"My priority will be to study our revenues and expenses line by line and make budget recommendations that will have the least impact on our economy and vulnerable and our most vulnerable people," Grijalva said. "This investment will avoid cuts in critical services, foreclosures, layoffs, which could lead to both short and long-term damage to our community and its private sector economy."
She hopes to use her connections in the education and business communities to help the county develop an action plan to deal with the impact of the pandemic, but also prepare for any unplanned emergencies in the future.
"We have a collective interest and must work together in solidarity with our laborers, businesses, and the education community," Grijalva said. "Pima County will be fully functional and economically successful when together we get people back to work, keep local businesses open, and create educational opportunities to keep our best and brightest students in Pima County."
Gonzalez said his biggest priority will be to get people back to work, saying economic devastation often impacts more than just income.
"Many people were affected by this pandemic and this virus. People have lost their livelihood. But there's also more domestic violence issues, higher suicide rates, more child abuse," he said. "It's done a lot of damage and we need to do things to mitigate that. Not being able to provide for your family is a devastating and dehumanizing experience. And that impacts the entire makeup of the family."
When it comes to his opponent, Gonzalez said he is concerned that Pima County will continue to elect candidates with the same mindset. He also ran against Richard Elías is 2012.
"We have a different candidate, with the same ideology. Somebody who wants to carry on with the same legacy," he said. "Well, what is that legacy? One in five families live in poverty, the highest property taxes in Arizona, roads in dire straits, $1.4 billion in debt. We have to elect someone new who will break away from that status quo."
Get Election 2020 & Politics updates in your inbox!
Keep up on the latest in national and local politics as Election 2020 comes into focus.