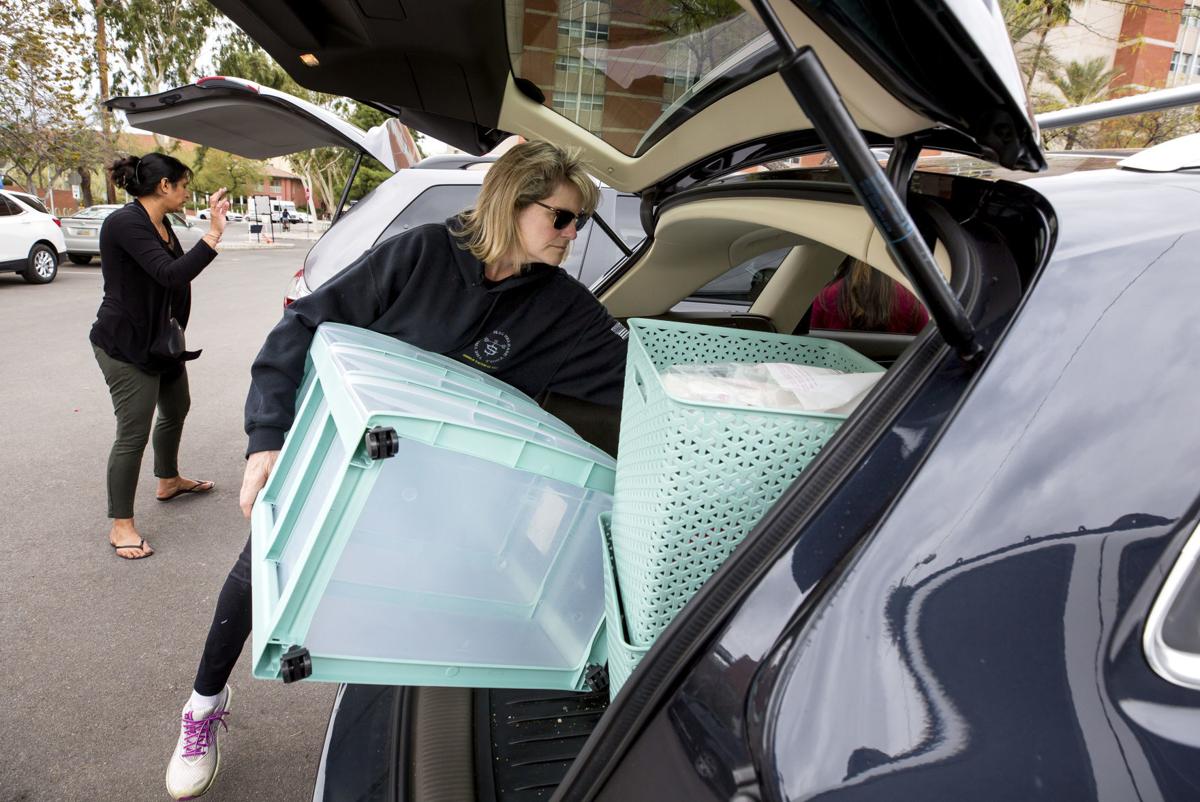 University students in Arizona seeking refunds for services they paid for in the spring semester have filed a class-action lawsuit after the coronavirus pandemic prompted the schools to shift nearly entirely online.
Two Illinois families with students attending the University of Arizona are trying to get refunds for students in all three state universities who paid for room and board and an assortment of school fees, according to a federal court complaint. Attorneys say the lawsuit could include up to 140,000 Arizona students either lived on campus or paid fees for services that ended when the schools went virtual.
"ABOR's decision to transition to online classes and to request or encourage students to leave campus were responsible decisions to make, but it is unfair and unlawful for ABOR to retain fees and costs and to pass the losses on to the students and their families," the complaint said.
The complaint states that the money should be returned based on the amount of time remaining when students moved out after classes moved online, and campus services ended.
Currently, only the University of Arizona is refunding a portion of the money students paid for rent, meal plans and parking passes. Students have the option of receiving 10% refunded at the end of the semester or having 20% of what they paid added to their account if they return to school in the fall.
"ABOR's performance under the contracts is not excused because of COVID-19 and the housing agreements provide no such terms excusing performance given nationwide pandemics," the complaint said.
The complaint specifically mentioned the UA's policies as insufficient by not providing the "full pro-rated, unused portion" for the semester of on-campus living.
"Further, the 20% credit option would not be available to, or helpful, to a University of Arizona student who did not intend to live in on-campus housing during the 2020-2021 academic year, for example, because they are graduating, transferring, or made other off-campus living arrangements."
The complaints also said the UA seems to be "in essence profiting from this pandemic."
The UA said in a statement separate from the lawsuit that the situation on campus here is different.
"University leadership wanted to do as much as they could to return money back to students and this is what they could do. Housing fully agreed," the UA statement said, which was sent before the complaint was filed.
"We still have people we're serving in the dorms who had no place else to go, we're still providing programming, oversight, enhanced cleaning and disinfection, etcetera. And paying salaries," the UA said.
According to the UA, this spring semester the university may add $4 million to $7 million in "added expenses plus lost revenue."
"There's no savings — those monies were allocated to those activities previously and most of those operations have added expenses and less revenue," the UA said.
Arizona State and Northern Arizona universities have yet to release plans, if any, regarding refunds.
"Rather than acknowledge the difficult financial stresses that COVID-19 has placed on families, University students in Arizona and their families were expected to bear the brunt of the stress," the complaint says.
This lawsuit joins earlier calls by some students for the university to refund money due to campus changes.
Sterling Stokes and Maritza Almanza, both UA students, created petitions for refunds on Change.org directed to UA President Robert Robbins. The petitions also seek refunds for services students paid for upfront.
Sterling said she appreciated the partial refund offered at the UA but adds more should be done for all students, especially those who are graduating.
"For those students, I just feel worse because you shouldn't be forced to remain on campus housing or remain doing meal plans or find parking passes in order to receive a full refund. So I started it hopefully so that anyone that's impacted can sign it and hopefully we would get refunds back," she said.
"It's just disappointing because when you put so much money into a product, which for me and lot of other students was either housing or meal plans or parking passes, if you don't use the full product usually you would get the rest of the money back."
Contact Star reporter Shaq Davis at 573-4218 or sdavis@tucson.com
On Twitter: @ShaqDavis1