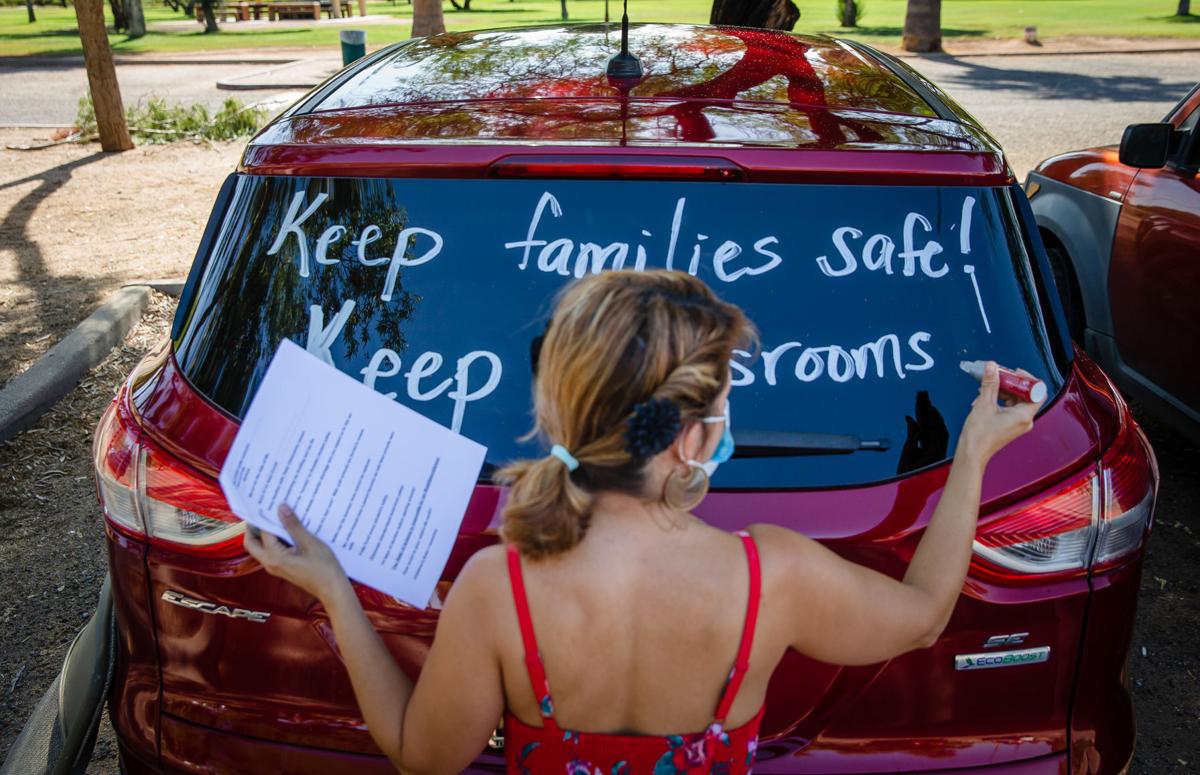 Teachers across Tucson and the state say they don't want to return to classrooms while the coronavirus rages.
Tucson school districts haven't seen many teachers leave, but some educators say they would retire early or resign if forced into a classroom while COVID-19 numbers remain so high. Others say they can't afford to quit but are terrified to go back.
Every year kindergarten teacher Karen Motl jokes with her colleagues about being inoculated by students because of how kids pass around the flu or common cold when the school year starts. The 60-year-old Borman K-8 teacher, who has underlying health conditions, said this is different.
"There's nothing I would want more than to go back to the classroom to teach with kids, but I can't because it's not safe," she said. "I don't want to gamble my life."
The Tucson Unified School District's reopening plan has room for educators to work remotely, teaching kids online while monitors supervise smaller groups of students in classrooms. A recent survey of TUSD parents found that 50% would choose not to send their children into classrooms on Aug. 17, the tentative reopening date for in-person schooling statewide. How many teachers are required to show up in person ultimately depends on how many kids show up.
There are four kindergarten teachers on Motl's team. Two are in a higher age bracket and another is close, she said. One has diabetes, another has asthma and one has children with medical issues.
"We've all got our risk," she said. "So how does that decision get made. Do you draw the short straw?"
Motl said she hopes she'll be able to teach remotely, but if asked to go back into the classroom with the pandemic surging, she's going to retire — five years early.
TUSD Governing Board Member Kristel Foster said the district has a lot of teachers who could retire but they don't because they love their job.
A number of teachers have told her they don't know if they would return in person under the current conditions around COVID.
Early retirements
Before COVID, Vail School District teacher Sharon Goldwasser had planned on retiring in a year. But with coronavirus cases surging in the state, she decided to retire now.
"I just kept agonizing over it for probably a month," she said. "I just did a lot of soul searching."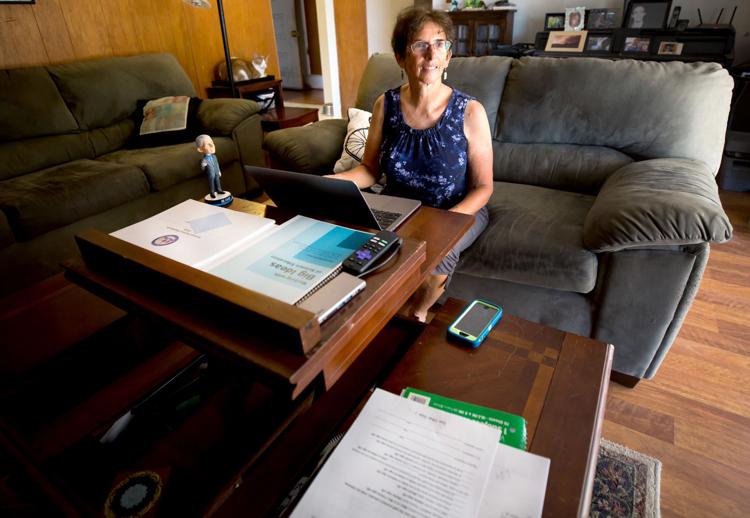 Both Goldwasser and her husband are in their 60s, which puts them at higher risk for a poor outcome from the virus. The Desert Sky Middle School science teacher reevaluated her finances. She was able to get on her husband's health insurance and found if they cut back for a year, they'd manage.
All her colleagues are wrestling with the fear of returning to an unsafe environment, she said. A couple of teacher friends told her they would retire but can't swing it financially.
"Nobody that I've spoken to is of the opinion that it's a dumb thing to retire or dumb thing to get out of the school if you can," she said. "A lot of people are just trapped by their circumstances."
"There's been an utter lack of leadership nationally and statewide that could have really reduced the impact of this so we wouldn't have these terrible choices," Goldwasser said.
"Planning for everything"
Indecision at the state level has made it hard for teachers and local leaders to plan the upcoming school year and has only contributed to rising fear, said Foster. Educators have had to plan for three or four different scenarios.
"When you're planning for everything, you're not planning for anything," Foster said. "We really need to have respect for the planning that goes into teaching, and when they don't know what to expect, that's just fueling their fear."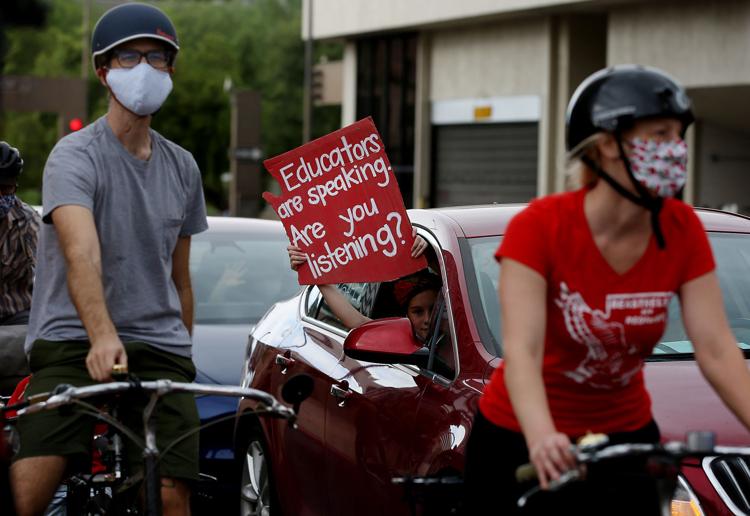 Ahead of last Thursday's press conference by Gov. Doug Ducey, many local school leaders were anxiously awaiting further guidance on a reopening date, since the Aug. 17 date was tentative and felt arbitrary to many education officials. But Ducey kicked any decision to next week, saying he would release more guidance with additional flexibility.
Across the state, educators, parents and community members have sent letters to the governor and state lawmakers asking that schools not reopen yet. And for several weeks, teachers have been holding motor march events in Phoenix and Tucson, demanding that schools stay closed until it is safe to open.
Eight in 10 educators say schools should not reopen until it's safe, according to an Arizona Education Association survey of 7,651 educators.
Taking a bullet
Teacher Debbie White-Black is very nervous about going back into the classroom. She's 57, and although she's been a teacher for nearly 30 years, retiring this early would mean a huge financial hit and going without health insurance.
White-Black, a fifth-grade teacher at Bloom Elementary, has diabetes, asthma and an auto-immune disorder. She also fears for her husband, who is 67 and has a history of bronchitis. And she takes care of her 81-year-old father, who has a multitude of health concerns.
Like so many educators and school leaders across the state, she wants the in-person return date postponed until at least after Labor Day. But if she's required to go back into the classroom before then, she'll have no choice.
White-Black is proud of the way teachers stepped up to deal with this crisis, as they've always done in times of crisis, she said.
In recent years, teachers have had to think about risking their lives to protect their students in the wake of mass shootings.
"This could be easier to take care of than a shooter in that we could stay home," White-Black said. "Although I'm sad that we have to be ready to take a bullet for the kids — I mean taking a bullet — I'm ready. I've always told the kids, 'I'm here. I will take care of you.' But now, who's taking care of us?"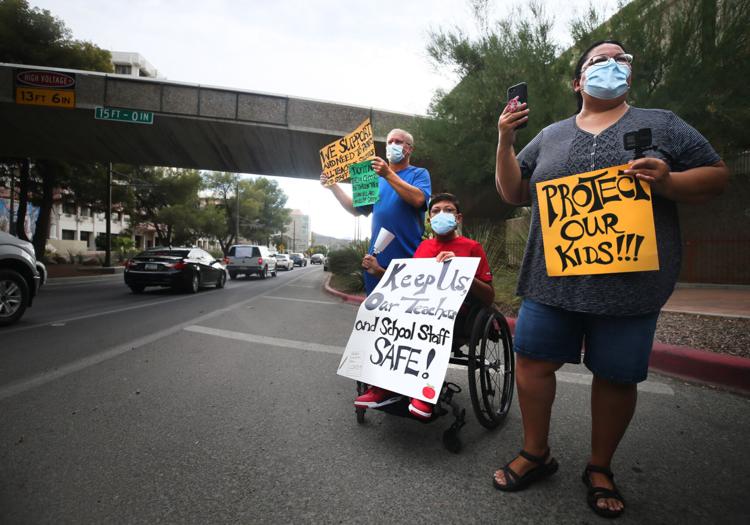 Motormarch 2.0 for Safe Schools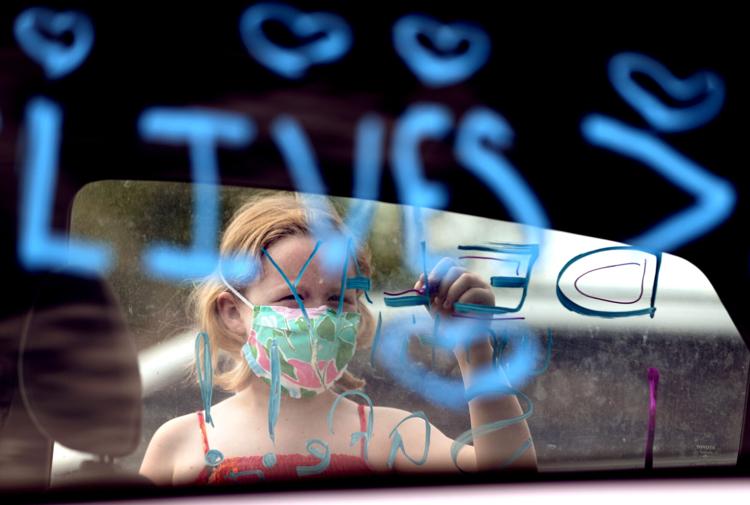 Motormarch 2.0 for Safe Schools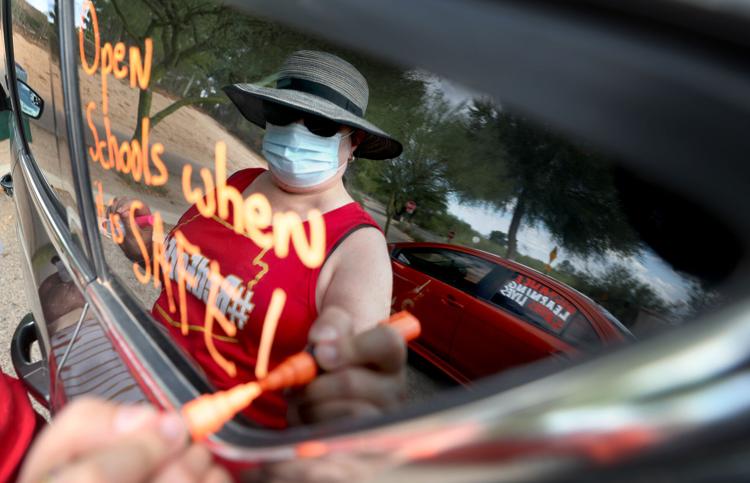 Motormarch 2.0 for Safe Schools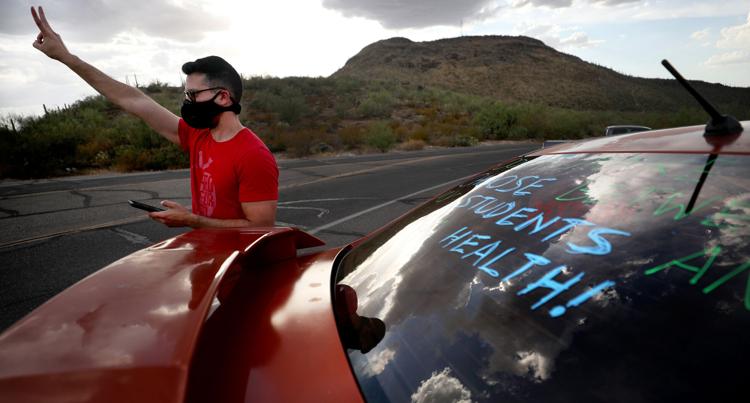 Motormarch 2.0 for Safe Schools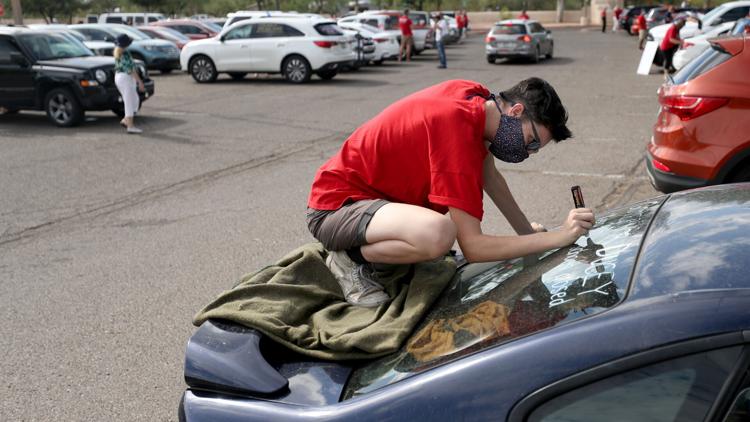 Motor March for Safe Schools
Motor March for Safe Schools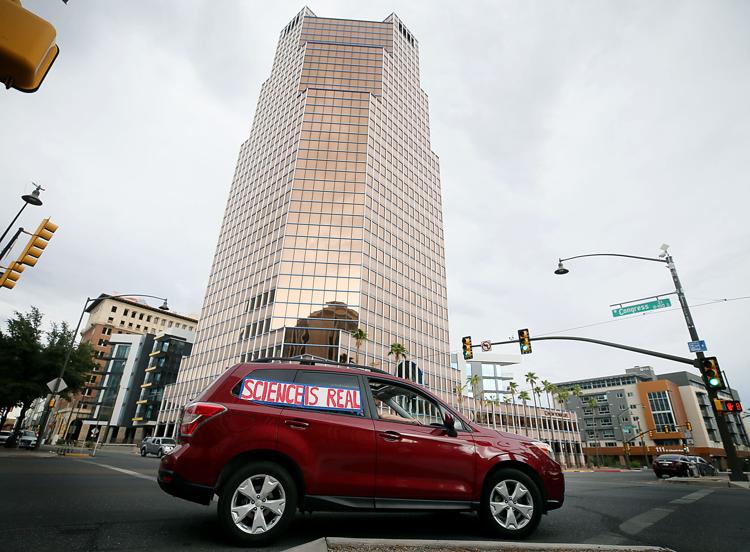 Motor March for Safe Schools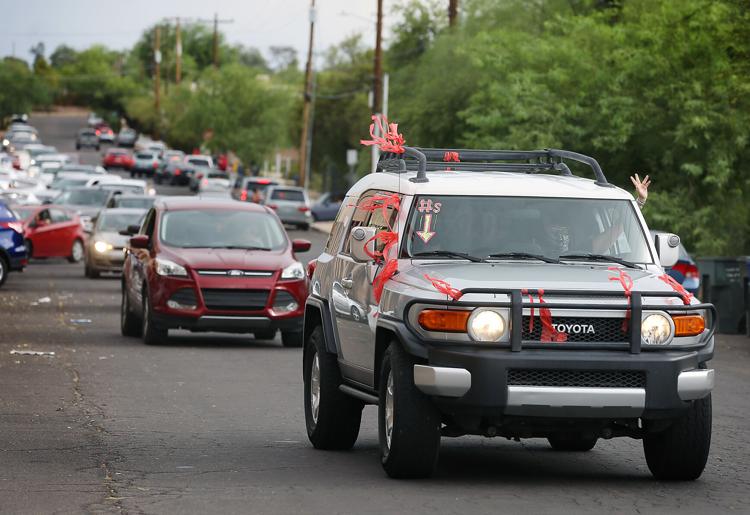 Motor March for Safe Schools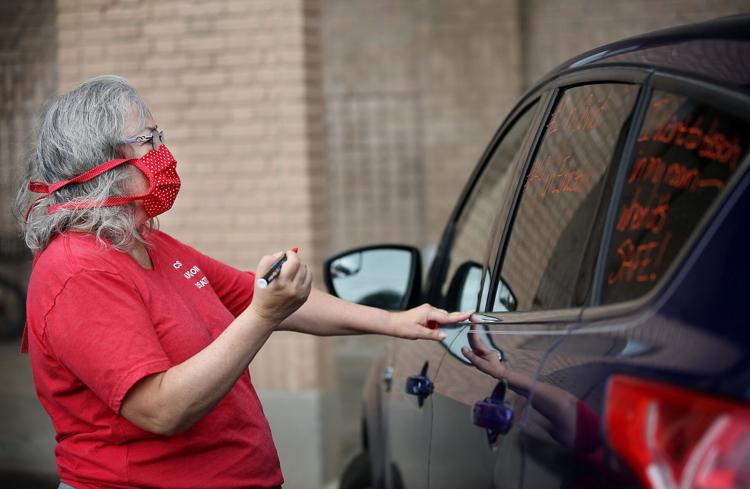 Motor March for Safe Schools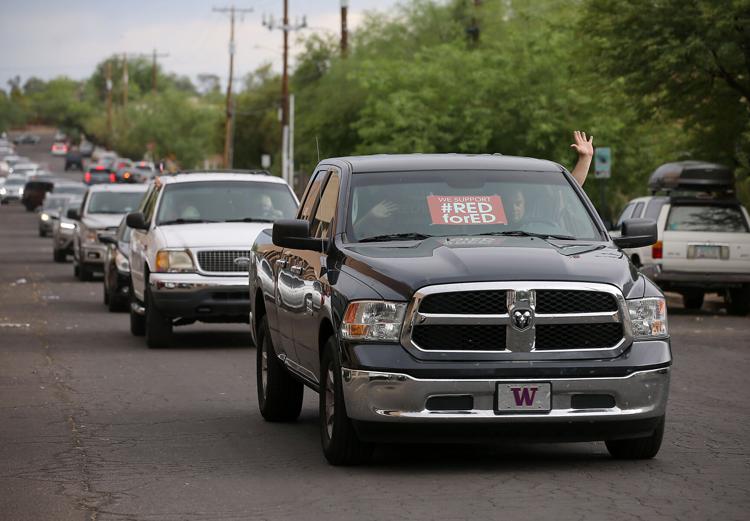 Motor March for Safe Schools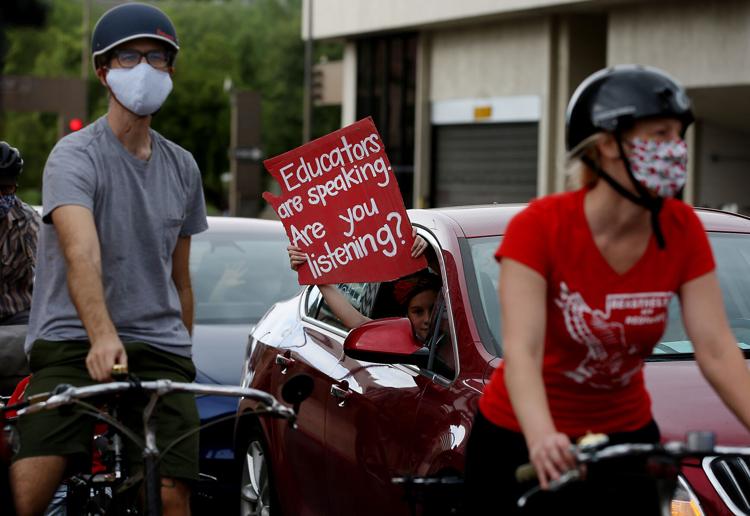 Motor March for Safe Schools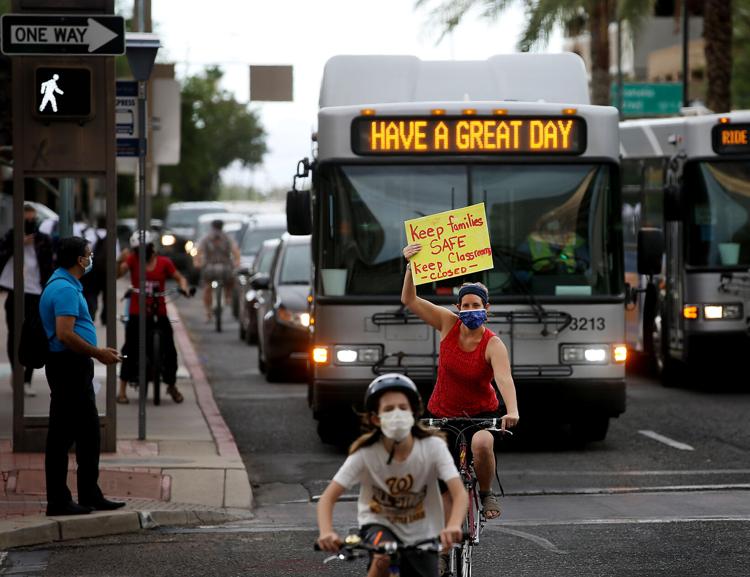 Motor March for Safe Schools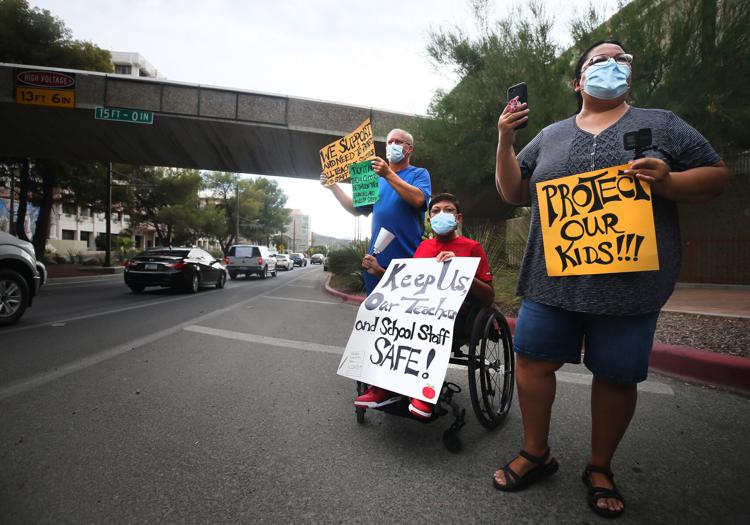 Motor March for Safe Schools
Contact reporter Danyelle Khmara at dkhmara@tucson.com or 573-4223. On Twitter: @DanyelleKhmara
Concerned about COVID-19?
Sign up now to get the most recent coronavirus headlines and other important local and national news sent to your email inbox daily.