Senate candidate Mark Kelly took a $1.25 million hit to his take-home pay as he traded the speaking circuit for the campaign trail, according to his latest candidate financial disclosure.
The former astronaut and Navy pilot listed about $289,000 in "self-employment income" last year from Kelly Aerospace Consulting, an Arizona limited-liability company he registered in early 2017 to collect payments for speeches and other work.
That's down from the more than $1.5 million in income Kelly previously reported from the LLC, though he made up for it this time around by selling more than $1 million worth of stock in the internet company Pinterest.
Between the two financial disclosures Kelly has filed with the Senate since launching his campaign last year, he reported collecting more than $1.8 million from 64 speaking engagements dating back to January 2018.
He hasn't been paid for a speech since late October, when he finished the last of the speaking commitments he made before announcing his candidacy.
Republicans target Kelly over finances
Under the Ethics in Government Act of 1978, members, candidates and certain employees of the Senate must submit a "full and complete disclosure" of their finances for public inspection.
Kelly's finances have been the key line of attack against him so far by Republicans, including his opponent, incumbent Sen. Martha McSally.
She has released a series of negative ads in recent weeks claiming her Democratic challenger will "do anything for a buck and say anything for a vote."
The National Republican Senatorial Committee has accused Kelly of using his LLC to obscure where he gets his money and mask questionable business relationships.
"As long as Mark Kelly keeps his consulting firm's clients a secret, Arizonans won't have a complete picture of who Kelly has been in business with," said Joanna Rodriguez, spokeswoman for the GOP fundraising group backing McSally. "There's no telling what other shady business associates he's hiding as long as his clients remain a mystery."
Kelly campaign spokesman Jacob Peters said his candidate isn't hiding a thing. All of Kelly's assets and sources of income are spelled out as required on his publicly available disclosure forms, he said. Every paid speech is listed, and "every one of those speeches was paid into the LLC," Peters said.
"Once again, Senator McSally and national Republicans are intentionally trying to mislead Arizonans," the campaign spokesman said. "Like a lot of people who self-employ, Mark had an LLC where payments were made for things like speaking engagements. Per requirements, any income that went into the LLC is also listed separately on the disclosures along with the source of the payment."
McSally also has an LLC but hasn't used it
State records show Kelly closed down his limited-liability company on Jan. 15.
Peters said Kelly didn't need the LLC any more because he is "no longer giving speeches or receiving self-employment income from the positions he left prior to announcing his run for Senate."
McSally also lists an Arizona LLC on her disclosure reports — a 2013 company simply named Martha McSally LLC — though she states that it holds no assets and has "zero value."
A closer look at one of the most highly anticipated U.S. Senate races in Arizona in 2020. Mark Kelly, husband of former Congresswoman Gabriel …
Caroline Anderegg, communications director for the McSally campaign, said there is no comparison between the two candidates' financial arrangements.
"Her LLC has literally never taken in a dollar, ever, and every penny she has earned has been publicly disclosed because she believes in transparency and integrity," Anderegg said. "We encourage the Kelly campaign to stop hiding and being evasive about how he made his money because Arizonans deserve to know."
McSally and Republican groups also have hit Kelly for his role as co-founder of the high-altitude balloon company World View Enterprises, which operates from a Tucson launch facility built for it by Pima County for $15 million.
The company has agreed to lease the facility for millions more than the county paid for it while eventually creating at least 400 jobs.
So far, county officials say World View is living up to its end of the agreement. McSally and other critics continue to paint the deal as a failed, taxpayer-funded handout to private business.
Peters dismissed all the focus on Kelly's finances as a "desperate, false" distraction.
"Like other astronauts, after a 25-year career in public service, Mark had speaking and business opportunities that came out of his experiences," Peters said. "As a candidate, he is proud to be transparent and share with Arizonans how his life experiences have shaped him and prepared him to be the independent voice Arizona needs in the Senate."
A Congress filled with millionaires
Kelly left his job as a strategic adviser for World View when he entered the race last year, but he still owns more than $100,000 in corporate securities from the company.
His latest disclosure also lists $260 in salary from World View, the last of the money he earned for his advisory role.
If Kelly were elected, his reported assets of between $10.8 million and $28 million would make him one of the wealthier members of Congress. But he still wouldn't rank among the 10 richest senators, according to an analysis earlier this year by OpenSecrets.org, the website of the nonpartisan Center for Responsive Politics.
By contrast, the average value of McSally's reported assets and debts adds up to a net worth of about $470,000, which puts her in the minority among members of Congress. OpenSecrets.org found that more than half of sitting senators and representatives are millionaires.
On her latest disclosure filed Aug. 13, McSally reported personal income of just over $59,000 in royalties from her recent autobiography, "Dare to Fly: Simple Lessons in Never Giving Up." That's on top of the former Air Force combat pilot's annual Senate salary of $174,000.
On her previous disclosure form, McSally listed no reportable earned income.
From the space shuttle to the speakers circuit
Kelly is the latest in a long line of former astronauts, stretching back to the Apollo program, who have found success on the lecture circuit.
Keppler Speakers, the Washington, D.C.-area firm that used to set up Kelly's appearances, lists eight astronauts on its roster of speakers, including Kelly's twin brother, Scott.
Last year, Mark Kelly returned $55,000 to Keppler for a paid lecture he and his brother gave in 2018 in the United Arab Emirates.
The speech was sponsored by the country's crown prince and attended by UAE leaders, which could have invited questions about possible foreign influence over the Senate hopeful.
On average, Kelly has been paid around $30,000 per appearance to speak about his experiences with NASA, the Navy and overcoming tragedy.
His lowest fee was $17,000, and his highest was $58,250 from automaker Subaru of America, according to his disclosures.
He stopped accepting new speaking engagements after announcing his candidacy, but he gave 13 paid speeches in 2019 that he had already agreed to.
His last such speech was a joint appearance with his wife, former Rep. Gabby Giffords, in Salt Lake City on Oct. 28 — a $38,250 payday sponsored by Intermountain Healthcare, the largest hospital operator in Utah and Idaho.
Arizona race leads nation in spending
Regardless of their relative personal wealth, Kelly and McSally are locked in what already qualifies as the most expensive political campaign in Arizona history.
The almost $60 million spent so far by the two candidates from Tucson and the various outside groups supporting them is almost $2 million more than any other congressional contest in the nation, according to OpenSecrets.org.
Whoever wins in November will serve until January 2023, completing the Senate term John McCain won in 2016, two years before his death.
Gov. Doug Ducey appointed McSally to McCain's old seat in December 2018, a month after the former two-term congresswoman lost her bid for Arizona's other Senate seat to Democrat Kyrsten Sinema.
On Aug. 13, the same day Kelly filed his latest financial disclosure report, he also submitted an amended version of his first disclosure from July 2019.
That earlier report left off three retirement annuities with an estimated total worth of between $102,000 and $280,000.
His campaign called the omission "an honest mistake."
Mike Pence in Tucson
Mike Pence in Tucson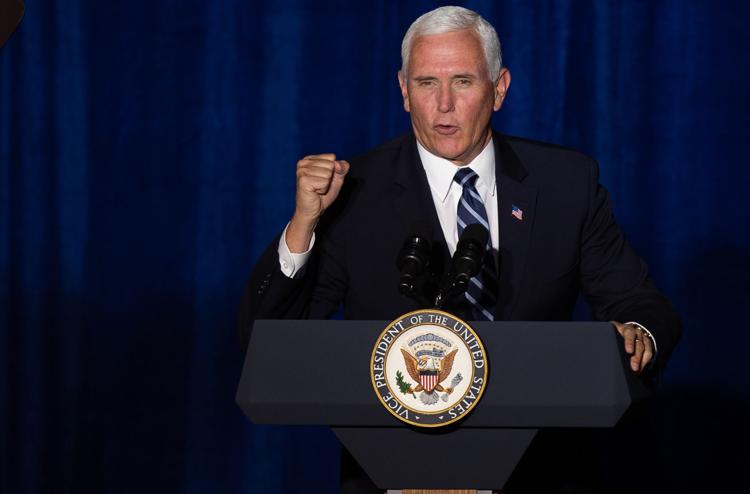 Mike Pence in Tucson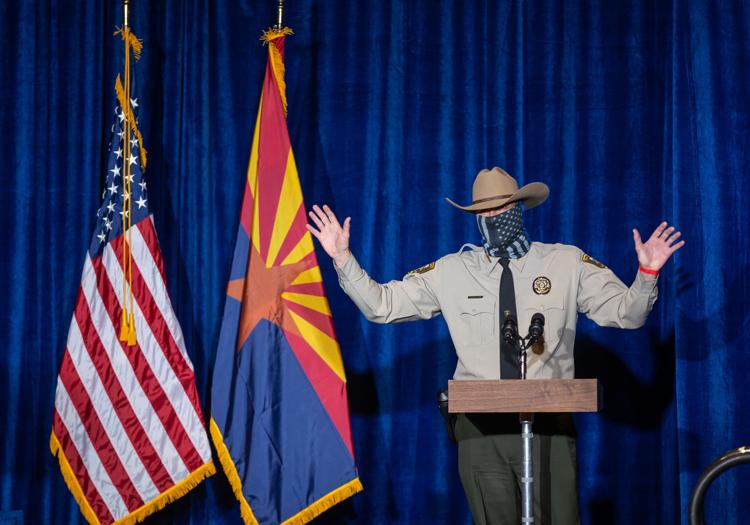 Mike Pence in Tucson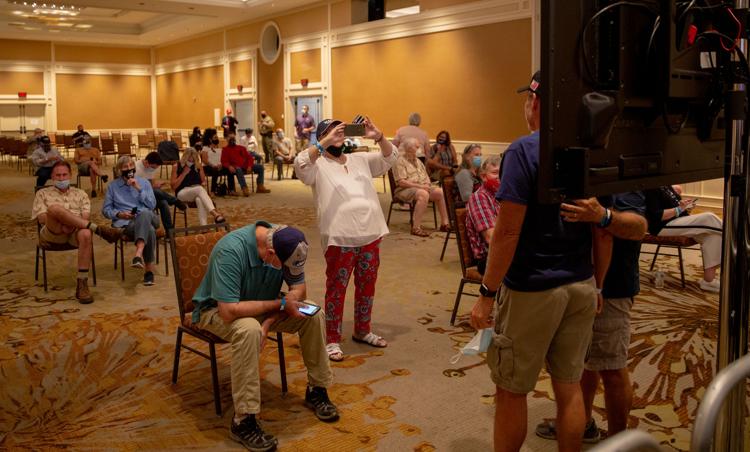 Mike Pence in Tucson
Mike Pence in Tucson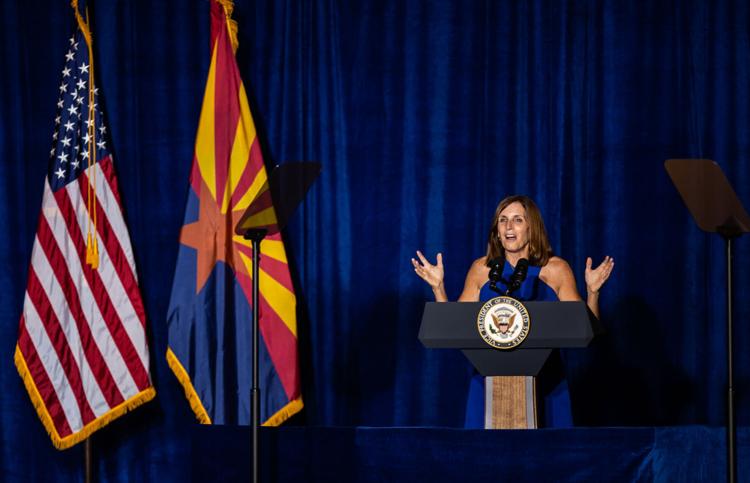 Mike Pence in Tucson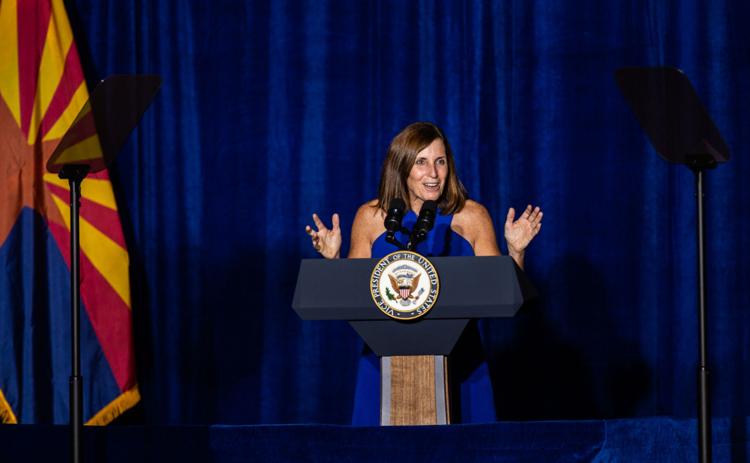 Mike Pence in Tucson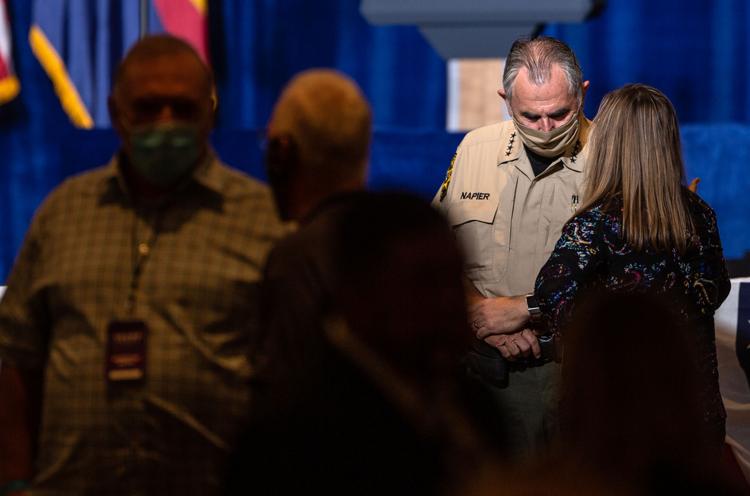 Mike Pence in Tucson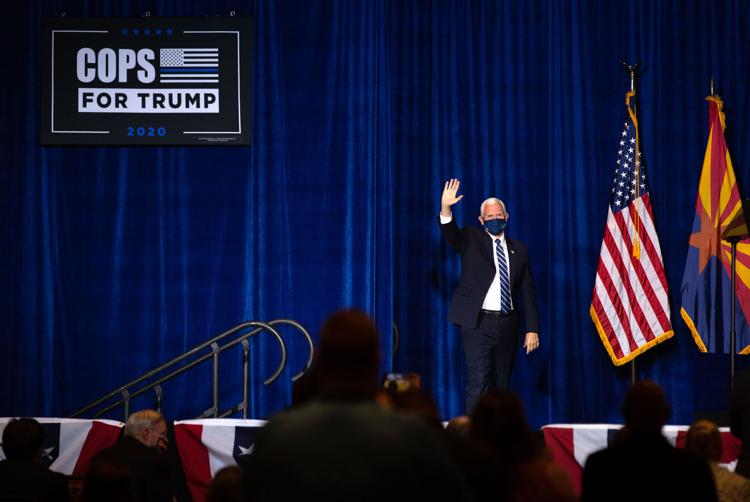 Mike Pence in Tucson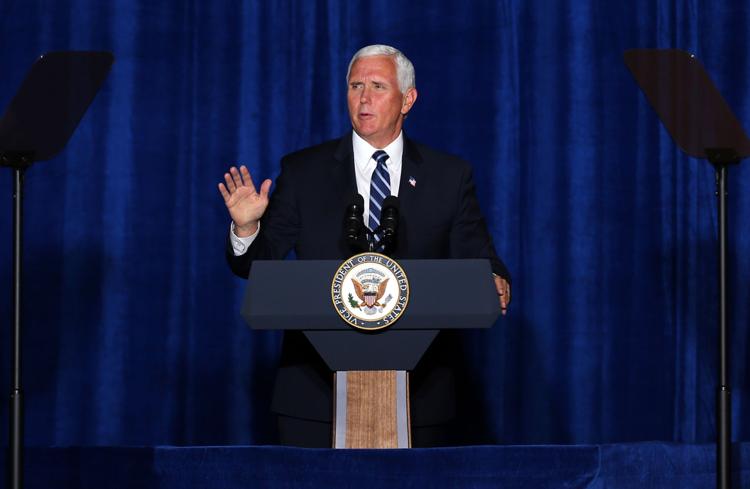 Mike Pence in Tucson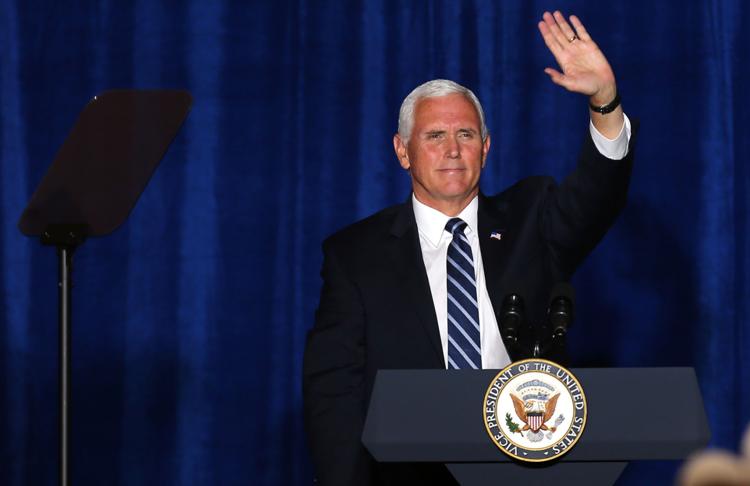 Mike Pence in Tucson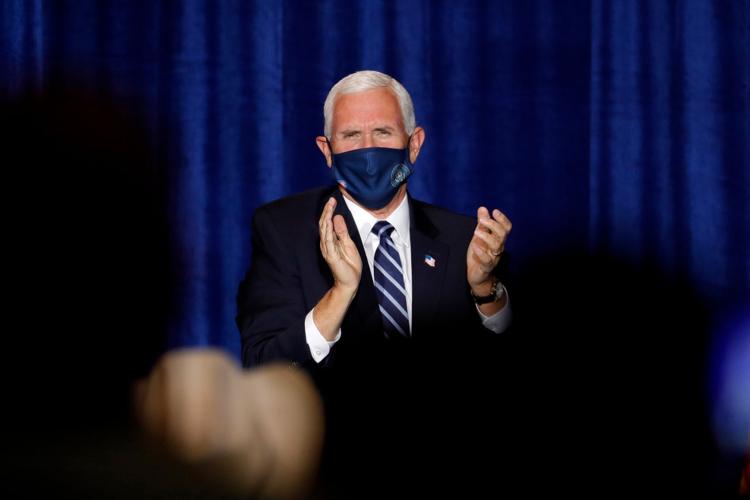 Mike Pence in Tucson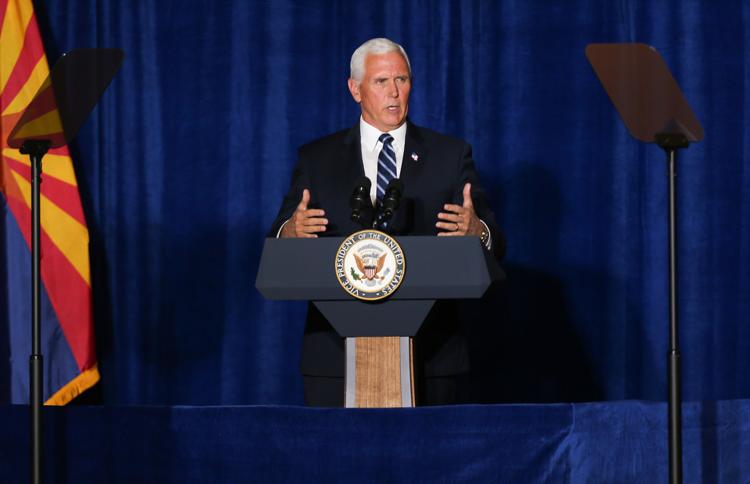 Mike Pence in Tucson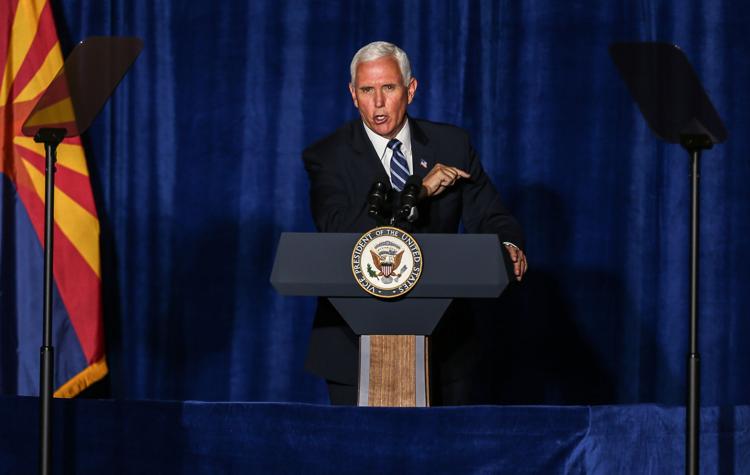 Mike Pence in Tucson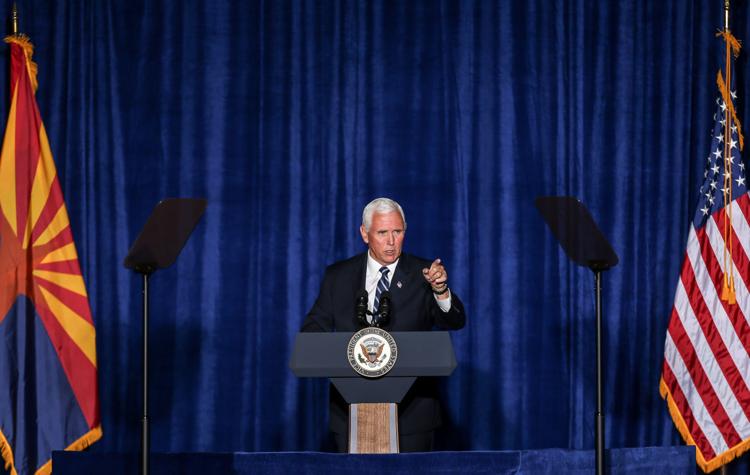 Mike Pence in Tucson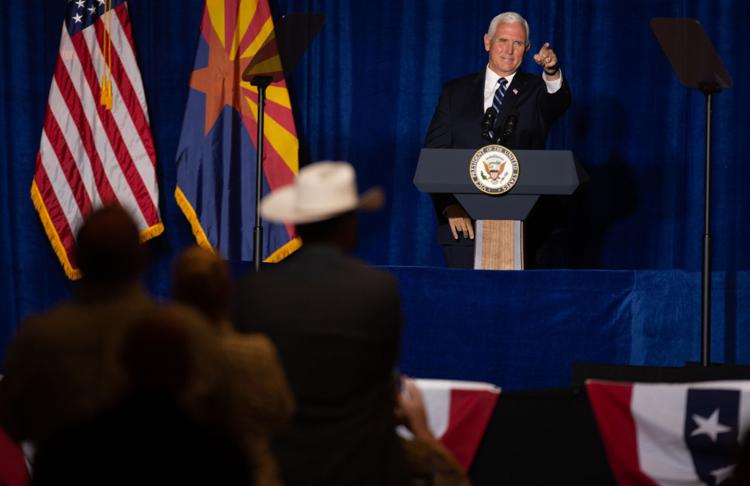 Mike Pence in Tucson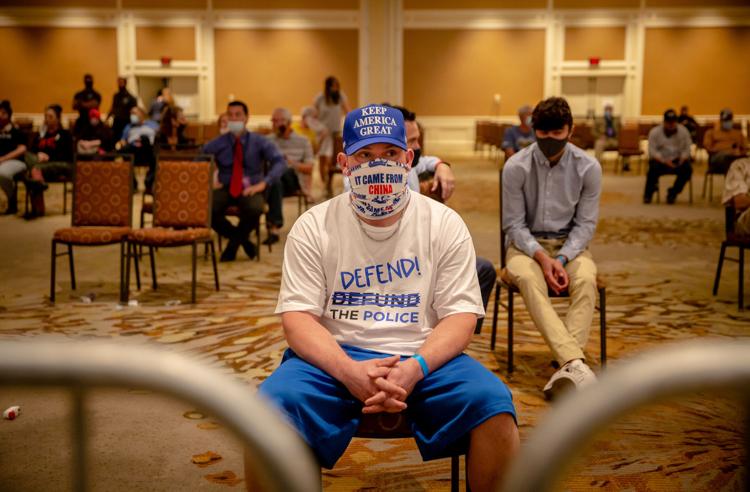 Mike Pence in Tucson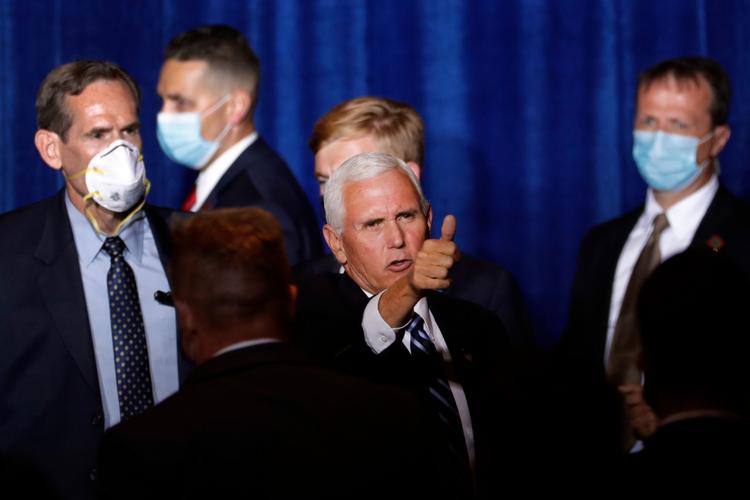 Mike Pence in Mesa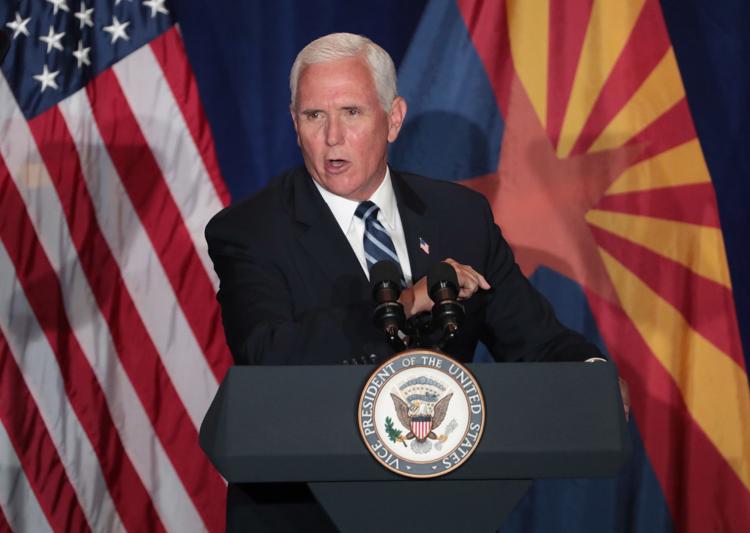 Mike Pence in Mesa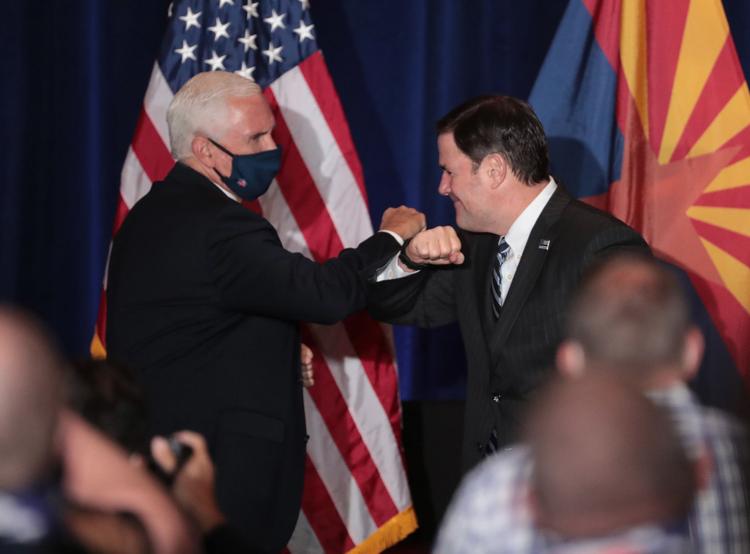 Mike Pence in Mesa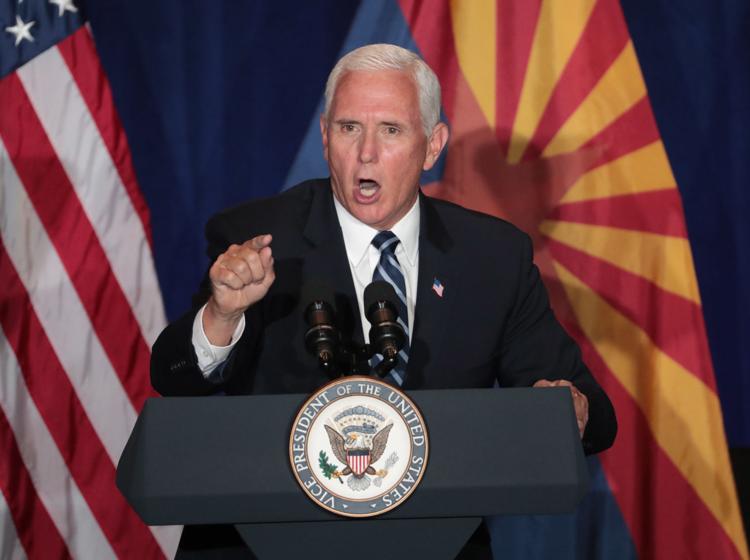 Mike Pence in Mesa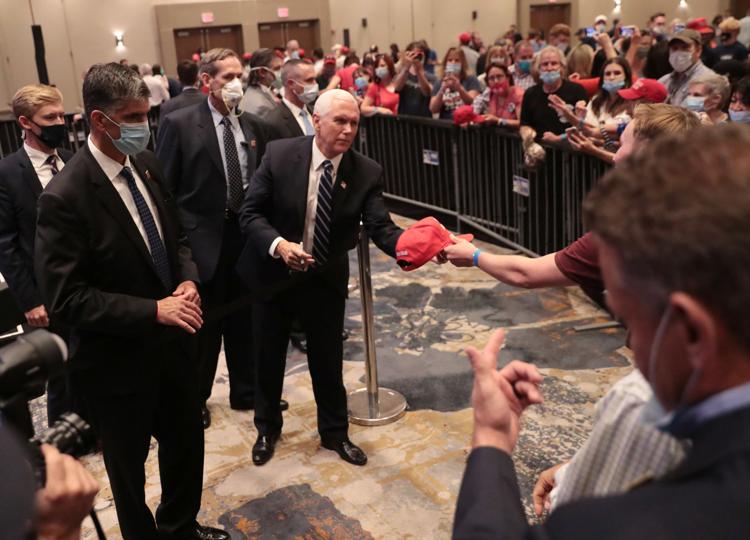 Mike Pence in Mesa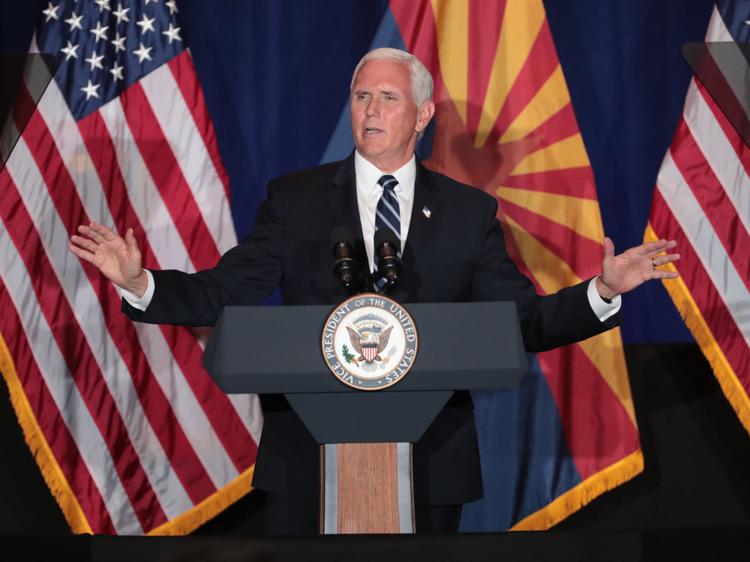 Mike Pence in Tucson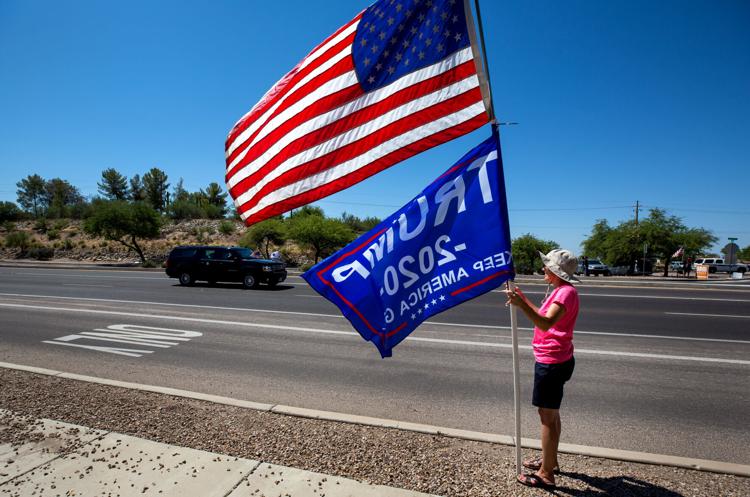 Mike Pence in Tucson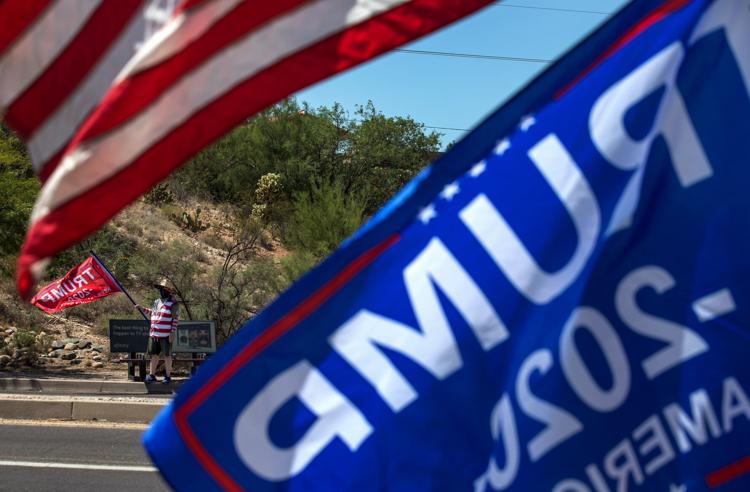 Mike Pence in Tucson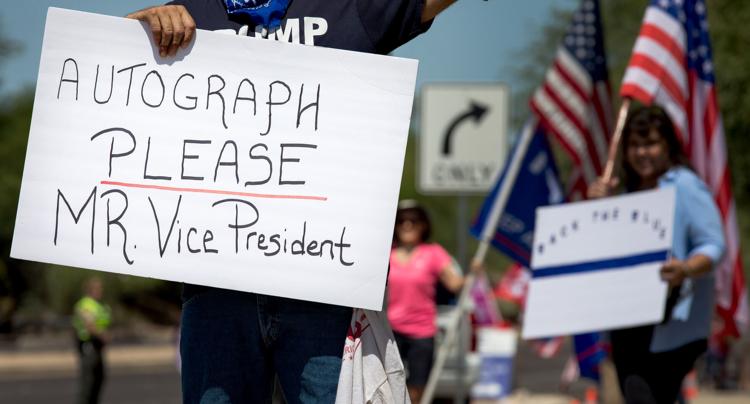 Mike Pence in Tucson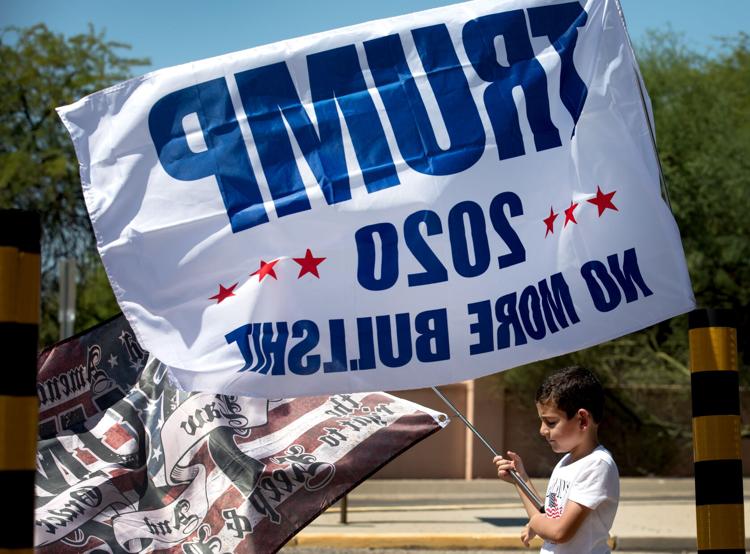 Mike Pence in Tucson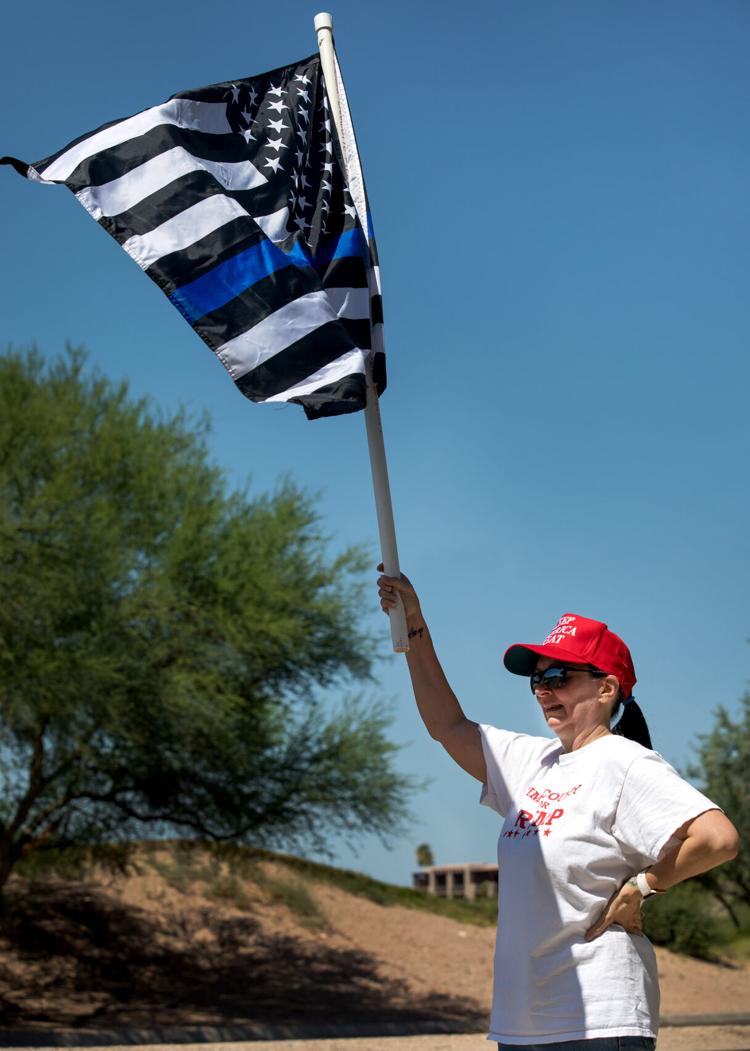 Contact reporter Henry Brean at hbrean@tucson.com or 520-573 4283. On Twitter: @RefriedBrean
Get local news delivered to your inbox!
Subscribe to our Daily Headlines newsletter.