Attempts to mine along the Lower Colorado began hundreds of years ago and continue today along the river, which begins at Lees Ferry and flows through Arizona, Nevada and California before reaching the Gulf of California.
Native Americans extracted ore for body paint at least 500 years ago.
This was reported by Spanish explorer Capt. Marcos Farfán de los Godos while he was attempting to find Native American mines previously discovered near present-day Jerome by Spanish explorer Antonio de Espejo.
Spanish, French and Mexican miners extracted ore along the Colorado, as evidenced by an early smelter reported by American miners in the 1850s.
Capt. Pauline Weaver, a Sonoran beaver trapper along the Colorado River, prospected around El Arroyo de la Tinaja at the foot of La Paz Mountain for gold in early 1862.
Upon the discovery of placer deposits with the help of Native American guides, Weaver organized a prospecting expedition from Yuma and acquired $8,000 in gold nuggets. This inaugurated a placer gold rush involving several hundred miners from California and Arizona Territory.
The principal point of supply was La Paz, an ephemeral town of adobe buildings whose population reached a height of 1,500 in 1864 before the placers played out and the miners moved on to more lucrative gold mining ventures in Central Arizona. A diversion of river waters left the river port high and dry and ended its usefulness as a town, and there are no remnants present today.
Located in the gulches of the western slopes of the Dome Rock Mountains, these placer deposits required water hauled at $5 per gallon from La Paz 7 miles distant or from Goodman Tank. The gold was recovered by dry washing using traditional gold pans or bowls called "bateas."
Ehrenberg, a town on the Colorado River, became a popular shipping point for Arizona mining districts. It also served as a port of entry for Californians crossing into Arizona during the La Paz gold rush. Originally called Mineral City in 1863, it was christened four years later after Hermann Ehrenberg, a German mining engineer who prospected in Arizona during the 1850s.
More than 10,000 mines have been located around Ehrenberg, including the Goodman Gold Mine, which produced around $50,000 worth of gold before 1914. The gold was treated at an amalgamation mill 15 miles away in Quartzite. The mine was noted for its gold-bearing pyrite and free gold found in the oxidized zone near the wall of the Goodman vein.
Further north, Topock, an area on the Atchison, Topeka & Santa Fe Railway, was worked during World War I for veins of pyrolusite, manganese oxides in basalt flows. Around 300 tons of better grade ore was shipped to market; however, high transportation costs hindered further development.
The Katherine Mine, a gold deposit below a knob of granite 150 feet across, comprised multiple stringers. Located 2 miles east of the Colorado River, the 900-foot-deep shaft yielded over $1 million (85% gold and 15% silver) during the first 30 years of the 20th century. Its 300-ton mill was known for treating ores from the nearby Roadside and Arabian mines.
Small producing mines along the Colorado included the Billy Mack Mine 8 miles northeast of Parker. William H. "Billy" Mack located the mine around 1884 and worked it through 1911 on occasion, for extra money, using a five-stamp mill and then sending the gold bullion on to Needles. Later lessees included the Capacola Bros. and Phoenix and Wray, Parker. The mine's recorded production was $350,000.
The Cinnabar Property is a patented group of mines 10 miles southwest of Quartzite in Dome Rock Mountain, first mined by Native Americans for mercury for body paint, as reported by Capt. Juan Mateo Manje, an affiliate of Father Kino, in 1697.
The need for quicksilver to recover gold and silver made the mine an attractive investment for the Colonial Mining Co. operated by Louis Judd, a Colorado mine developer who installed a 3-ton Johnston-McKay retort plant onsite. Country rock at the mine is quartz-mica schists containing small magnetite crystals.
The ore vein comprised of shoots and lenses ran up to 8% cinnabar and contained minimal gold, silver and copper carbonate. But the 30-ton brick Scott Furnace proved a poor choice for refinement as the bricks absorbed most of the mercury, reducing the profitability of the venture. By 1914, the mine closed due to lack of finances for further development, having treated 2,000 tons of ore producing around 140 flasks (in 1908) and 386 flasks (1913-14) of mercury from multiple shafts, the main one reaching 640 feet deep with seven levels.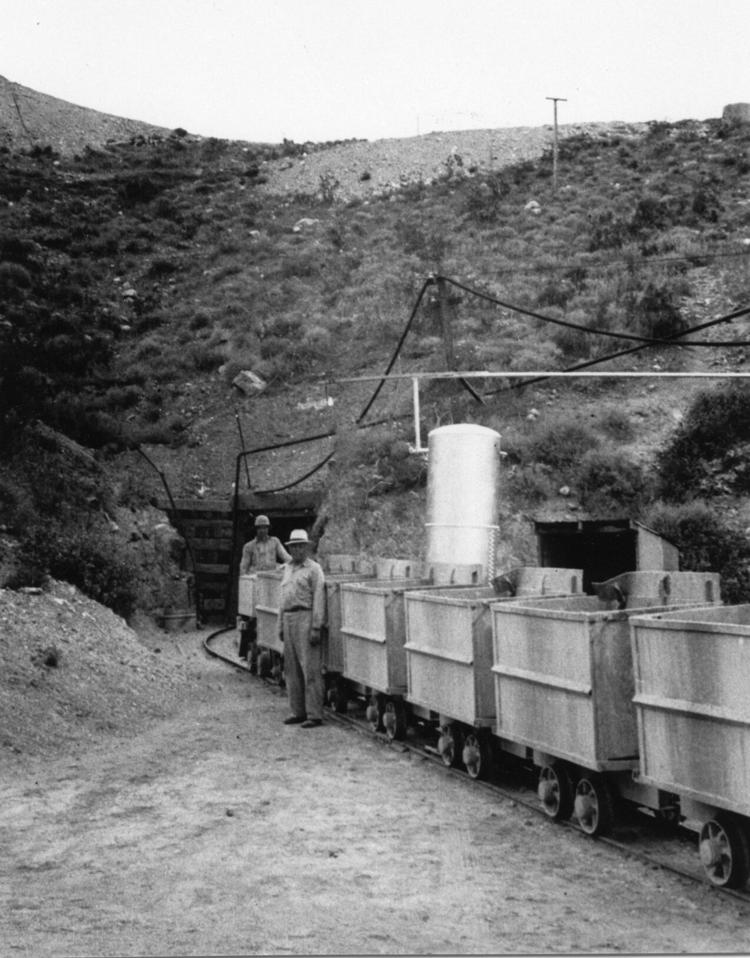 Recent mining operations nearby the Colorado River include the Copperstone Mine 12 miles north of Quartzite on BLM property.
The area was first prospected in 1968. Bulldozer trenching was used to expose weak copper mineralization. Cyprus Minerals acquired the property in 1980, initiating conventional percussion drilling further defining the area's boundaries of mineralization. Upon further evaluation, up to 0.09 of an ounce per ton of gold was confirmed in small breccia outcrops. Further tests involving induced polarization and ground magnetic surveys outlined the deposit for mining beginning in 1987.
While most of the gold was free, some was attached to quartz and iron hydroxides. The carbon-in-pulp process involved sequential leach, then absorption of gold from ore, using sodium cyanide and oxygen applied to recover the low-grade gold and silver ores. The 2,500 tons per day open-pit mine at Copperstone produced 6 million tons at a grade of 0.11 of an ounce per ton of gold.
This included a total of 500,000 ounces of gold occurring in native flakes ranging between 4 and 40 microns extracted from the low angle Copperstone fault. The mine closed based on declining profitability of its reserves in 1993. The site underwent reclamation with the removal of the CIP (carbon in pulp) mill and remediation of the tailings pond.
As of the fall of 2021, Sabre Gold Mines Corp. owns 100% of the Copperstone Mine, with plans to restart production.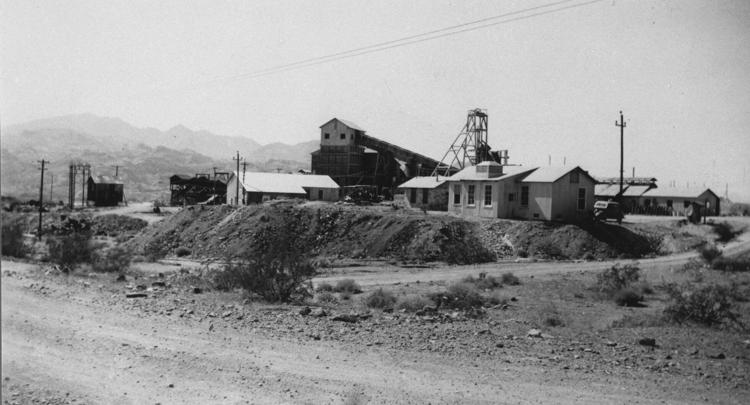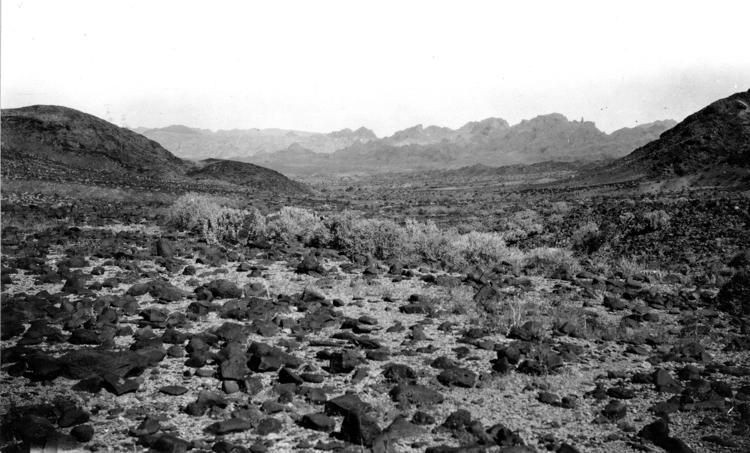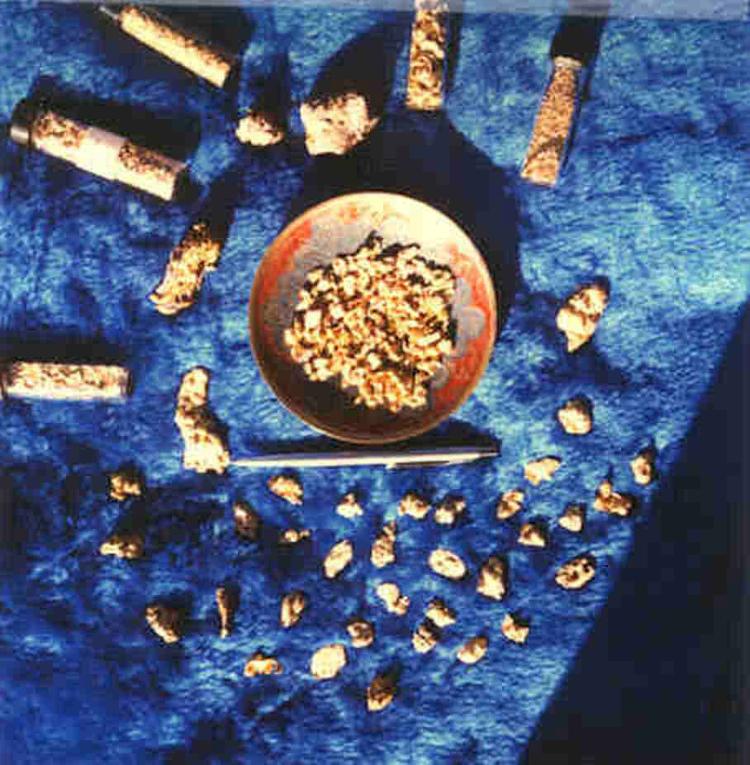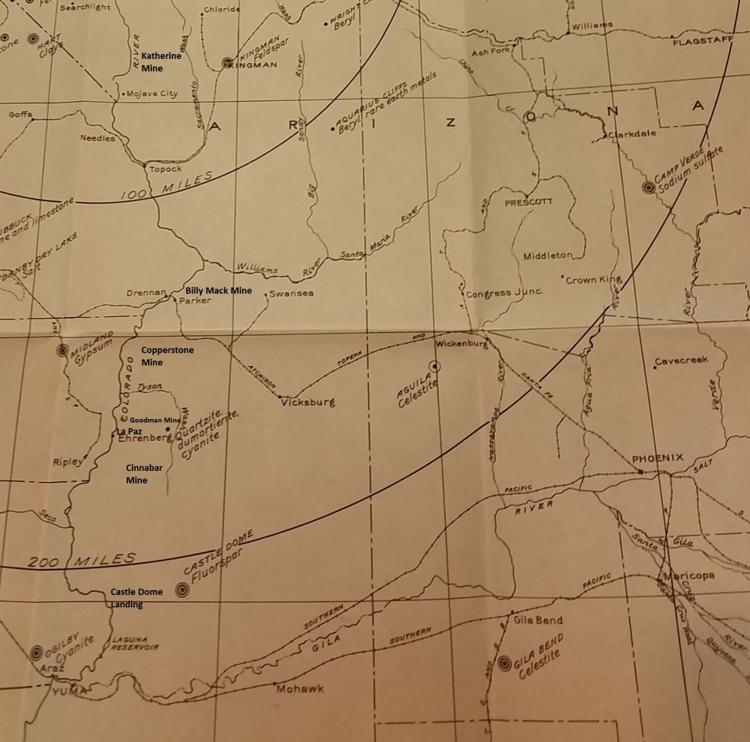 William Ascarza is an archivist, historian and author of seven books available for purchase online and at select bookstores. These include his latest, "In Search of Fortunes: A Look at the History of Arizona Mining," available through M.T. Publishing Co. His other books are "Chiricahua Mountains: History and Nature," "Southeastern Arizona Mining Towns," "Zenith on the Horizon: An Encyclopedic Look at the Tucson Mountains from A to Z," "Tucson Mountains," "Arizona-Sonora Desert Museum" with Peggy Larson and "Sentinel to the North: Exploring the Tortolita Mountains." Email William Ascarza for a signed copy of his publications at AZMiningHistory@gmail.com