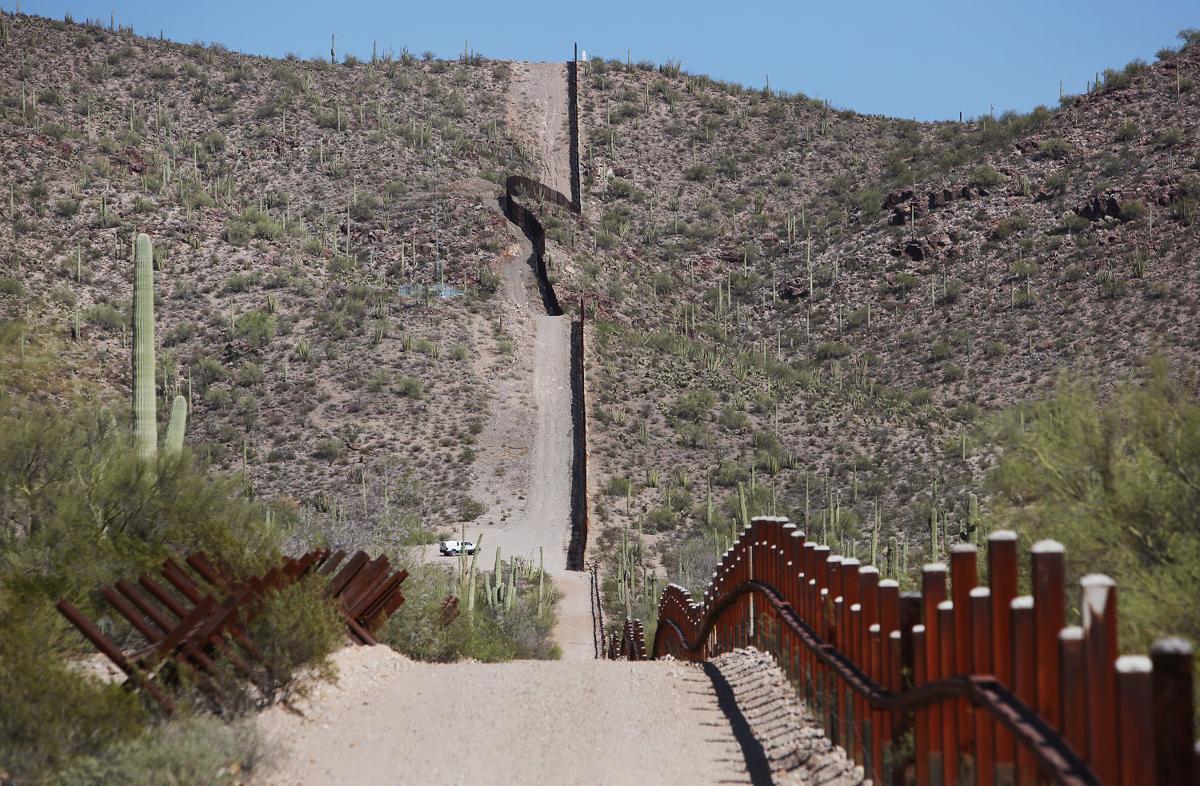 A Montana-based company was awarded a contract to replace up to 32 miles of fencing along the U.S.-Mexico border in Arizona.
Barnard Construction Co., Inc. will receive $172 million for the first phase, about 14 miles in the Border Patrol's Yuma Sector. The total contract value could be up to $324 million, Customs and Border Protection officials said in a news release. Construction is scheduled to begin in April 2019.
The Arizona projects include five miles of fencing in Lukeville, an area increasingly used by large groups of families turning themselves in to Border Patrol agents; and 27 miles in Yuma. Officials didn't say precisely where that fencing will be replaced or upgraded.
Yuma is seeing a significant rise in family unit apprehensions, about 14,500 in fiscal year 2018, bringing the total of arrests to about 26,000. Still, Border Patrol apprehensions remain much lower than in 2005, when agents made nearly 140,000 arrests in one year in the Yuma sector.
The Associated Press reported in March that the Montana-based company had been awarded a contract worth more than $73 million to design and build replacement fencing along 20 miles in southern New Mexico.
The replacements are in response to President's Trump 2017 executive order that called for immediate construction of a southwest border wall.
From fiscal years 2007 through 2015, CBP spent about $2.3 billion to build 654 miles of fencing, the Government Accountability Office has reported.
In Arizona, including the Border Patrol's Tucson and Yuma sectors, there are a total of 372.5 border miles, out of which, as of 2016, 123.2 had taller pedestrian fencing and 183.2 miles had vehicle barriers — shorter, normandy-style fencing meant to stop vehicles from crossing.
The Tucson-based environmental group Center for Biological Diversity condemned the new contract in a news release Thursday, saying, "This border-wall replacement project threatens wildlife and cultural resources in protected wilderness areas. ... The area includes Organ Pipe Cactus National Monument and Tohono O'odham ancestral lands."
A Customs and Border Protection spokesman said he could not comment Thursday.