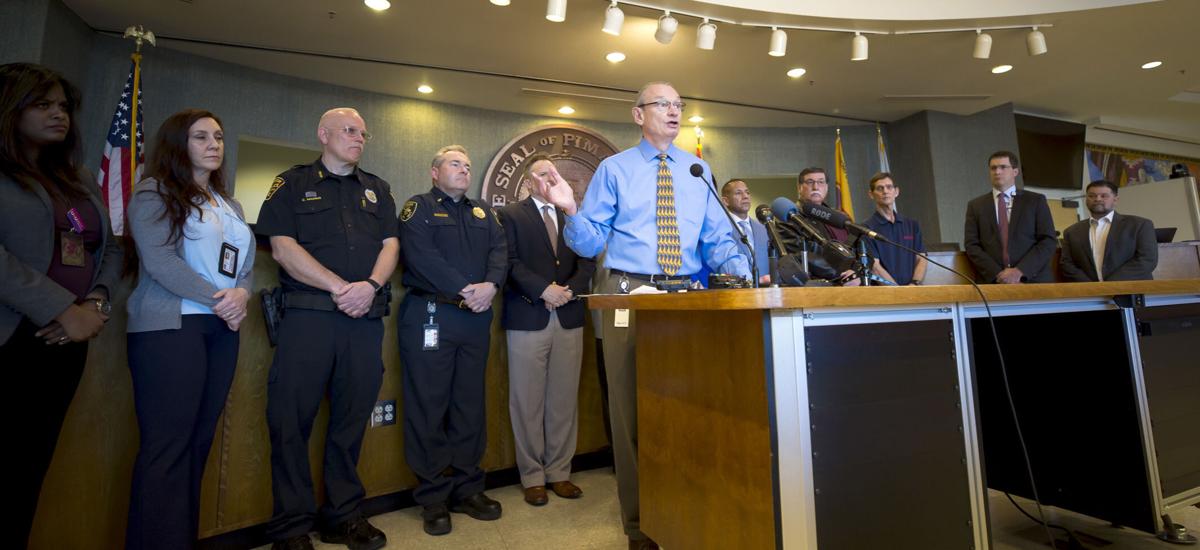 Less than a month after the Arizona Department of Health Services confirmed the state's first COVID-19 case on Jan. 26, 2020, Pima County public-health officials gathered for a news conference and said the threat to the community by the novel coronavirus was low.
Just 10 days later, Pima County would record its first known case, the sixth case in the state, and start on a path that no officials, scientists or doctors could have predicted.
"It seemed pretty manageable back then," said Dr. Joshua LaBaer, executive director of Arizona State University's Biodesign Institute. "But we are much more aware now of the impact that a pandemic like this can have on the community.
"This virus is now the leading cause of death in Arizona, and every day that goes by, it builds distance between itself and heart disease, which was the former leading cause of death in the state. It's pretty sobering to realize that."
More than 748,000 Arizonans have contracted COVID-19 and 13,022 have died since the virus arrived in the state just over a year ago. In Pima County alone, there have been more than 100,000 confirmed cases and 1,736 deaths.
While the pandemic is far from over, some local scientists and physicians are reflecting on the lessons, accomplishments and failures that have occurred this past year, and how they can be used to prepare for the future.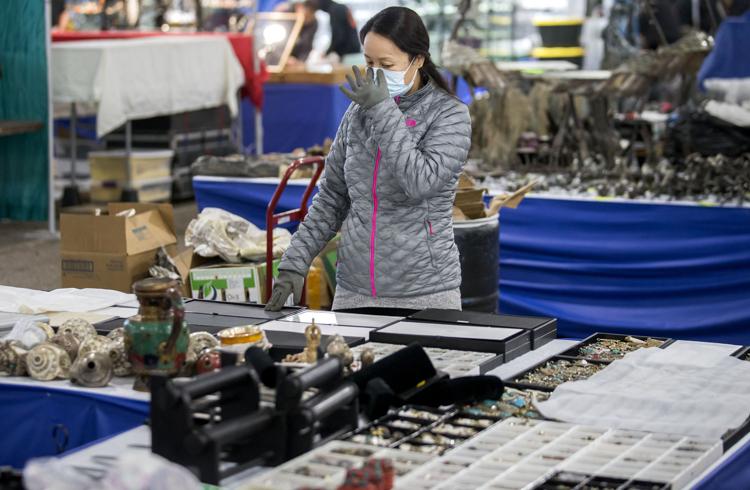 Evolving science
A lot has changed since the first case of COVID-19 was identified in Wuhan, China, in December 2019.
"Back then, there was this discussion of this outbreak of infections in China. And honestly, I think we all were a little confused," LaBaer said. "But there's been a lot of evolution in our thought since then."
The new coronavirus was originally thought to be similar to the flu and less severe, which is why many mitigation measures were centered on mostly hand hygiene and surface exposures.
But scientists would come to find that COVID-19 was different from influenza in several ways.
"We know now that the virus is much worse than the flu, in terms of overall mortality," LaBaer said. "But at the time, if you look back at some of the newspapers, they were showing graphs that plotted this as maybe tenfold less than the flu, so it was bad but not terrible, but really old people died from it and that's what we knew."
Unlike other respiratory viruses, COVID-19 spreads mostly through aerosols, which is why masks quickly became an unexpected tool in the mitigation strategy, said Dr. Joe Gerald, a University of Arizona professor of epidemiology.
"Back in March, the CDC was not recommending face masks as a control measure, and over the ensuing weeks to months, they quickly reversed that position and face masks became a cornerstone of our public-health response," he said.
In addition to questions about how to best protect yourself against the virus, there were also questions about symptoms and how contagious it was from person to person.
Unlike other similar illnesses, it was suspected that COVID-19 could be spread by people who were asymptomatic.
"The two closest viruses that we know to this virus — the original SARS virus and the MERS virus — are also deadly, but they are primarily spread by people who are very symptomatic and so you instantly know who has it," LaBaer said.
One of the reasons why the spread of the virus became so devastating, he said, is because people infected with COVID-19 are contagious even before they start showing symptoms, if they even show symptoms at all.
In addition to increasing discoveries about how the virus works, Dr. Christian Bime, ICU medical director at Banner-University Medical Center, said physicians have also learned more about how to combat the virus in critically ill patients.
"In terms of caring for our patients, we have learned what works and what doesn't work," he said. "For example, we are now understanding that for some patients, we could avoid putting them on a ventilator by giving them what we call high-flow oxygen. This is something we were not quite certain about at the beginning."
What remains the largest accomplishment of the pandemic so far is the development of multiple successful vaccines in such a short amount of time, the scientists said.
"There have certainly been slip-ups, there's no doubt about it. But there have also been some remarkable successes," LaBaer said. "We have to kind of look at both and learn from the successes and learn from the failures. That's the whole concept of science."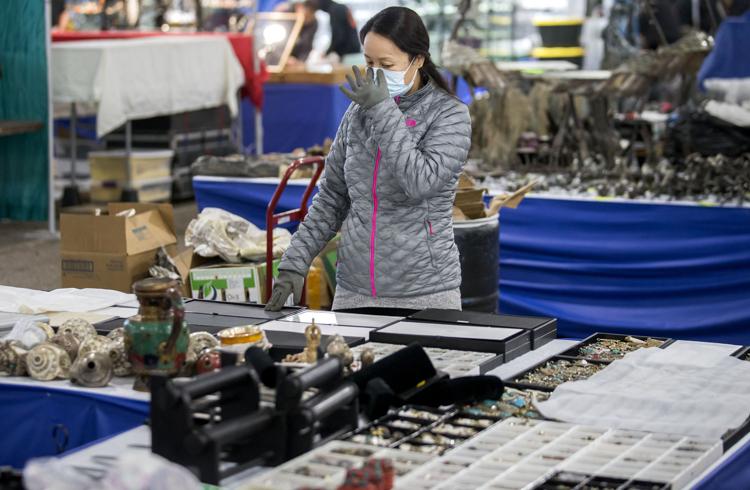 Challenges and politicization
Logistically, the pandemic posed quite a few hurdles early on, including the rollout of testing, contact tracing, mitigation measures and access to protective equipment.
Even now, as vaccine distribution continues to take place throughout the state, community members struggle with inconsistent communication and conflicting information.
"The last government (administration) spent a lot of time thinking about testing the vaccine and manufacturing the vaccine, but did not really think a lot about the logistics from there," LaBaer said. "The initial plan was to sort of assign it to every county to manage it itself, which on one level sounds like it's a good idea because then you have lots of people simultaneously working, but it's also problematic because now you've got 30 completely different plans."
In addition to these issues, the pandemic continues to raise several equity concerns, said Bime.
"We have also learned that there are disparities that exist and persist in the sense that minority groups such as Blacks, Hispanics and Native Americans are at higher risk of getting COVID-19, getting very sick from it and dying," he said. "Those disparities were identified early on and they have persisted."
Along with minority communities, people over the age of 65 continue to be disproportionately affected by COVID-19-related hospitalizations and deaths.
Of the many challenges that were posed by the pandemic over the last year, scientists said that the politicization of public-health measures remains one of Arizona's biggest hurdles.
"What we ran into was this unexpected politicization of wearing face masks and intertwining it with these notions of personal freedom and personal autonomy," said Gerald. "So while they were great potential intervention, because there wasn't as much public buy-in or even state leadership buy-in, they weren't as effective as they could have been."
Bime agreed, saying there has been an extreme disconnect between public-health science and public-health policy.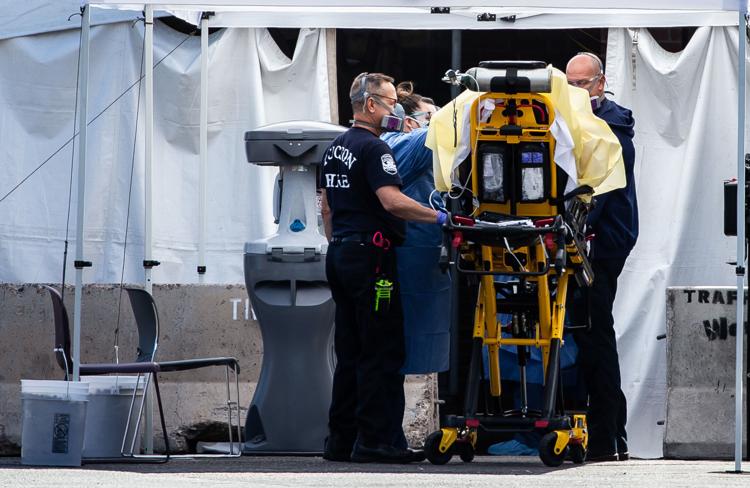 "From a public-health perspective, it takes everybody, all the community leaders, to be able to implement those policies, and communication becomes key," Bime said. "And I think there is a deficit of communication and trust across the board."
Looking to the future
With upward of six months left before vaccinations reach all eligible Arizonans, officials note there are still challenges ahead.
Vaccine availability and slow distribution continue to pose hurdles, especially as the state's most vulnerable residents, over age 65, anxiously await their chance to protect themselves against the virus.
"There still remains this period between now and the end of this summer in which it's still going to be important for us to emphasize all of these very key mitigation efforts," Gerald said. "And we can't let our guard down just because the vaccine is here, because it's not yet widely available. That's also why we need to work to improve our ability to deliver vaccines to the right people at the right time."
While there are still a lot of unknowns about COVID-19 and how the virus will evolve, the scientists said they hope leaders and community members will turn all of the previous obstacles into lessons for the future.
For Gerald, the public-health system is historically rooted in being able to prevent the transmission of infectious disease and in the past has wiped out many childhood illnesses through vaccine programs.
"This virus really exposed how neglected our public-health infrastructure has been over the past 15 to 20 years and how it's atrophied in many regards and really hampered our ability to protect our communities from a transmissible communicable illness," he said.
While there is a federal pandemic plan, Gerald said states are the "critical linchpin" in public-health response and many were unprepared and under-resourced for the scale of this pandemic.
"One of the things that I hope comes out of this is that there's some more TLC and love for state and local health departments, and making sure that they have the personnel and the resources and the administrative policies in place to respond to the next event.