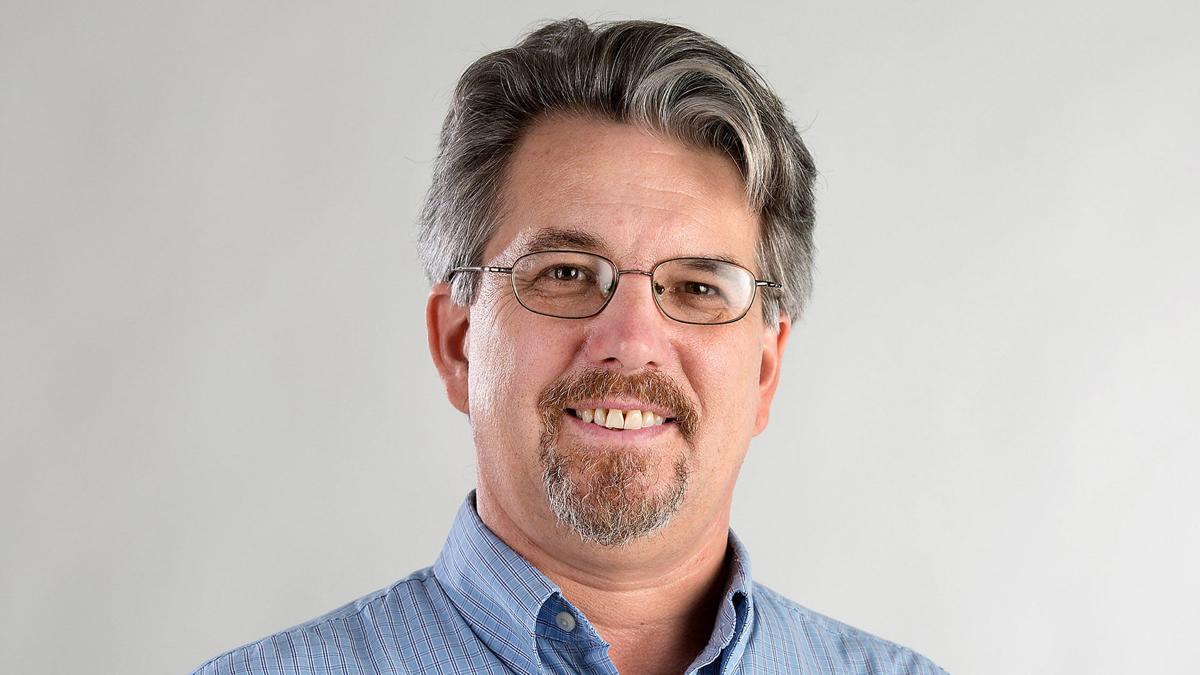 If it's not the fear, it's the loneliness.
If it's not the loneliness, it's the monotony.
If it's not the monotony, it's the vast uncertainty gaping in front of us.
This long period of self-isolation, which began two weeks ago and is scheduled for another month at least, is taking a toll on Tucson's mental health.
Even people who are normally mentally vibrant are feeling anxiety break into the dull rhythm of their newly limited lives. And for those who are already isolated, in recovery, or affected by mental illness, this period threatens to send them off track.
We really aren't built for living like this. I know I've felt a resurgence of periodic anxiety, moments when I feel like I'm looking over the edge into a Grand Canyon of what-ifs and fears.
Some of the main questions we're asking:
• What if I get the coronavirus?
• What if a loved one gets it?
• What if I can't get my job back after this?
• What if I can't pay my bills?
• What if there's some sort of social collapse?
Angela Dunn has been practicing for times like this. A longtime anxiety sufferer, Dunn told me the coping skills she's developed suddenly seem more useful to a lot more people, as fear spreads.
"When you're in it," she said of anxiety, "it's terrifying. It's super-easy for our brains to talk ourselves into this."
Dunn said she knows she's starting to slide into it when she becomes agitated and irritable, cranky with her family and sleeping more. For other people, sleeping less might be a sign, she said.
But there are practices that give an off-ramp from the superhighway of accelerated, fight-or-flight thinking.
Dunn suggests simple practices like sitting down and taking deep breaths, focusing on positive thoughts, doing regular exercise, sleeping at the same time every day, daily meditation, keeping to a healthy diet, reaching out to friends, and seeking professional help or medicine when necessary.
"These things take practice, and people haven't been exposed to how to develop these skills," she said.
Yet, while everybody seems to be feeling symptoms of one sort or another — at minimum a mild anxiety produced by these fears — some local institutions built to deal with these problems say they are not seeing an increase in use, and that's worrisome.
The National Alliance on Mental Illness Southern Arizona has had a relatively low flow of calls to its line staffed Monday through Friday by mental-health advocates, said one of the advocates, Julie Drizin.
Her colleague, Christina Bickelmann, said, "People with mental illness are already isolated. They may not reach out until they're really in crisis."
They don't want that — they want people to reach out before crisis hits.
Still, the Crisis Response Center, where people in serious mental distress are brought, has also seen below-normal traffic, director Dr. Margaret Balfour said. One of the reasons is that police, who are practicing distancing, are dropping off fewer people.
Also, some people seem to be holding back, taking self-isolation to unnecessary lengths by not reaching out for help even in a time of serious need.
On the one hand, it's good that people are not flooding hospitals and getting in each other's space, said Sgt. Jason Winsky, who founded the Tucson Police Department's mental-health unit. On the other hand, "It's bad because people are isolating themselves."
To be clear, there's the required isolation — keeping at least six feet apart from each other, limiting physical exposure to other people — and then there's the isolation we should be breaking by reaching out to acquaintances, strangers, friends, family or agencies for help.
The HOPE Inc. "warm line" (520-770-9909) has seen an increase in calls from people needing help with mental health or substance abuse problems. It's gone from a daily volume usually around 200 calls to around 350 now, said program manager Michael Van Story.
"I only had a seven-person staff when this began," Van Story said. "Now I'm keeping staff busy from other departments who can't work in the clinics."
The warm line is for people who aren't in immediate crisis but need help. Many users of the line have anxiety or depression that is exacerbated by the conditions of this crisis, Van Story said.
"Isolation is the thing you don't want to go with depression or anxiety," he said. "It's really affecting them (the callers) in a way that is making their daily recovery go backward."
But it doesn't have to. People who already have counselors, therapists or other behavior-health providers should keep in touch with them. Many agencies and counselors are offering telemedicine appointments by phone or app, and even group sessions.
For those who don't have a diagnosis or a counselor, there's one simple way to know whether to seek help, Balfour said.
"It's not always a pathology or disorder if you have (anxious or depressed) feelings," she said. "It's only if it's getting in the way of you doing your daily activities. If it's getting in the way with that, reach out and seek professional help."
Whatever your level of anxiety, Balfour said, there are some simple practices that will help you get through the day in a more healthy way.
Limit your news intake while staying informed. Don't follow the news all day.
Try to keep a daily schedule, getting out of your pajamas and digging into your tasks, while also taking breaks.
Ensure that you are keeping in touch with people by phone, computer or however you can.
Exercise regularly. It helps with anxiety and depression, as well as your physical health.
We can get through this isolation, but we're going to have to work to take care of ourselves — and reach out when that's not enough.
Get local news delivered to your inbox!
Subscribe to our Daily Headlines newsletter.