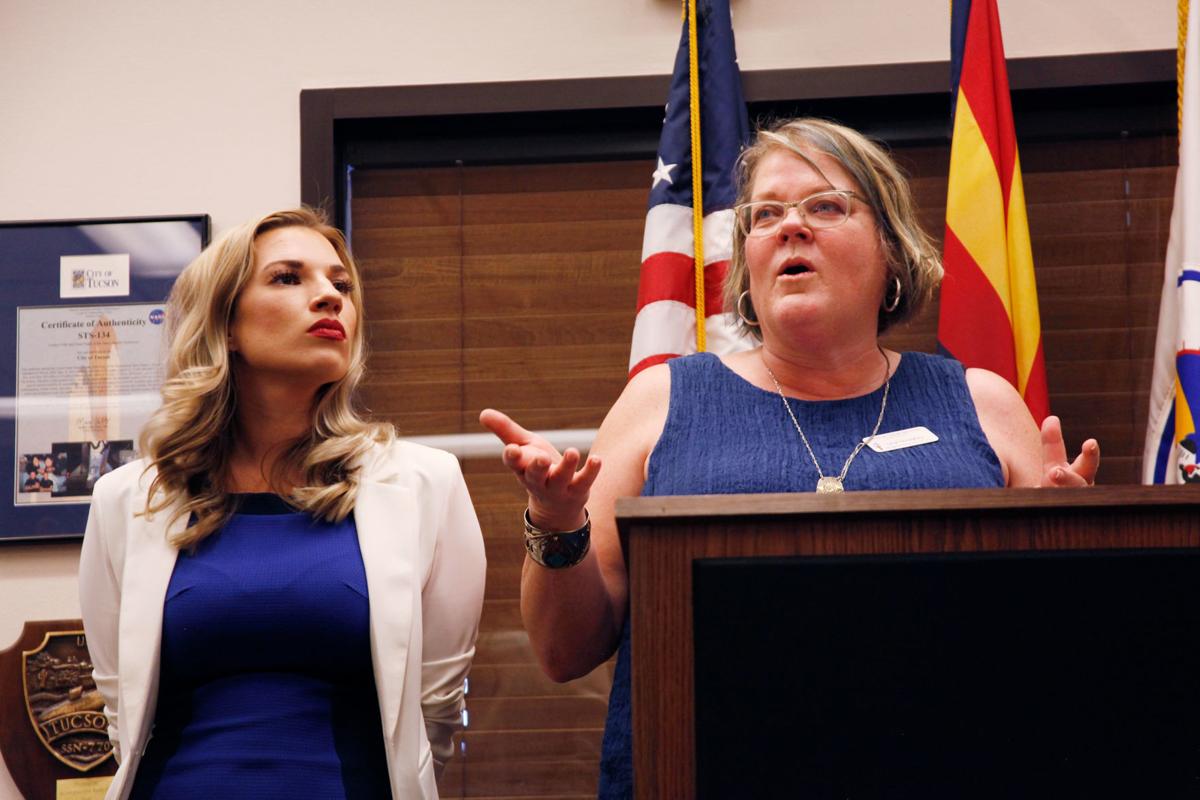 Nejra Sumic is a former refugee.
Her father was taken by authorities and her family was separated. Her father didn't commit a crime, but was separated because of his religion.
She later learned that her father was being held in a concentration camp.
With the help of humanitarian organizations, her family was able to reunite and come to the United States. Her parents received job offers within weeks, and within three years, they became homeowners.
"They encouraged me to dream bigger than myself," said Sumic, now the state refugee organizer for We Are All America. On Tuesday, she was joined by Mayor Jonathan Rothschild and two representatives from other refugee organizations for a news conference addressing the State Department's decision to cut the number of refugees it will accept in the next fiscal year.
This is the second year that the administration has cut the number.
The number of refugees coming to Tucson has fallen by 80 percent in the last two years, said Lorel Donaghey of Lutheran Social Services of the Southwest.
"The refugee program has saved countless lives and has served the most vulnerable population," Senada Kadich of the International Rescue Committee in Tucson said.
Kadich says refugees contribute to the Tucson community in many ways and that Tucson's service and apartment industries have both been negatively impacted by the declining resettlement numbers.
"Wherever they come from initially, when they're here, they're Tucsonans," Rothschild said, urging the support of the resettlement program.
Rothschild said the important thing for him to do is to speak with senators and congressmen, adding that having those conversations with officials is "always helpful."