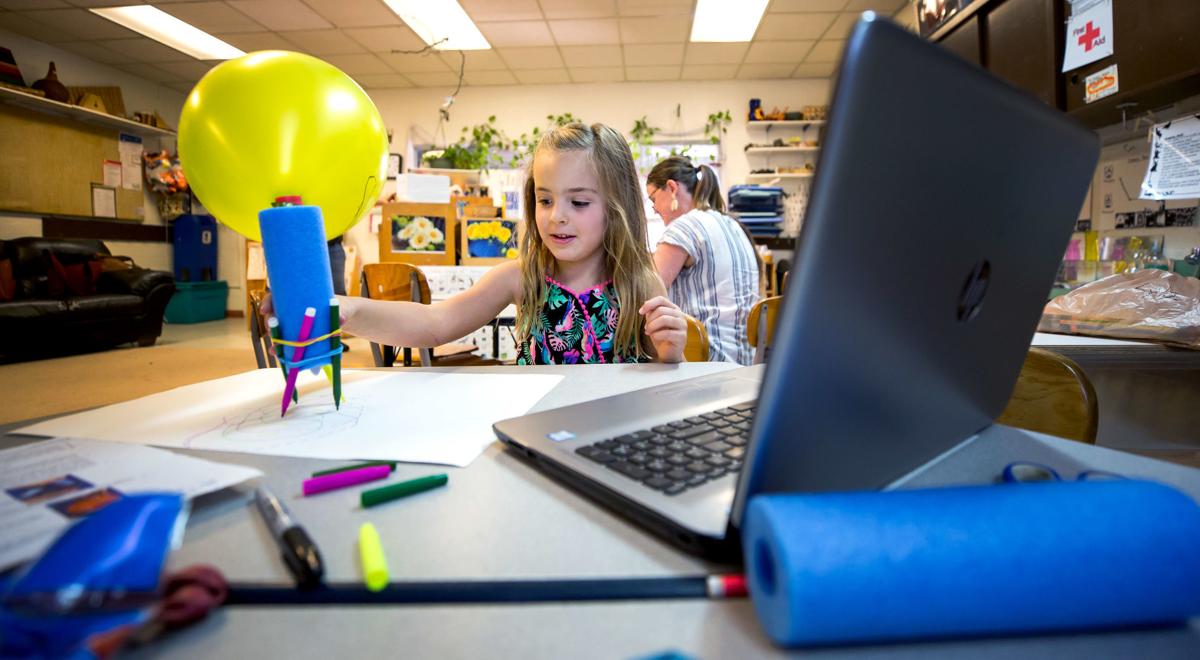 One child's depiction of life during the pandemic is a photo of three people in the kitchen. Essentially stuck together in a small space, two of them stare at screens while the other is cooking.
The photo, taken by Savannah LaPorte, a sixth-grader at Agua Caliente Elementary School, is the result of working with a professional photographer who helped hone her technique.
The pair came together through the CommunityShare Educators Fellowship program, which partners teachers with creative types in the community — artists, engineers, musicians and more — who serve as mentors, project designers, content-area consultants, guest speakers and field trip sponsors.
But when the coronavirus erupted in Tucson, forcing schools to close, the teachers and community partners involved in the program didn't follow suit. They quickly adapted projects and plans to fit the new virtual-learning landscape.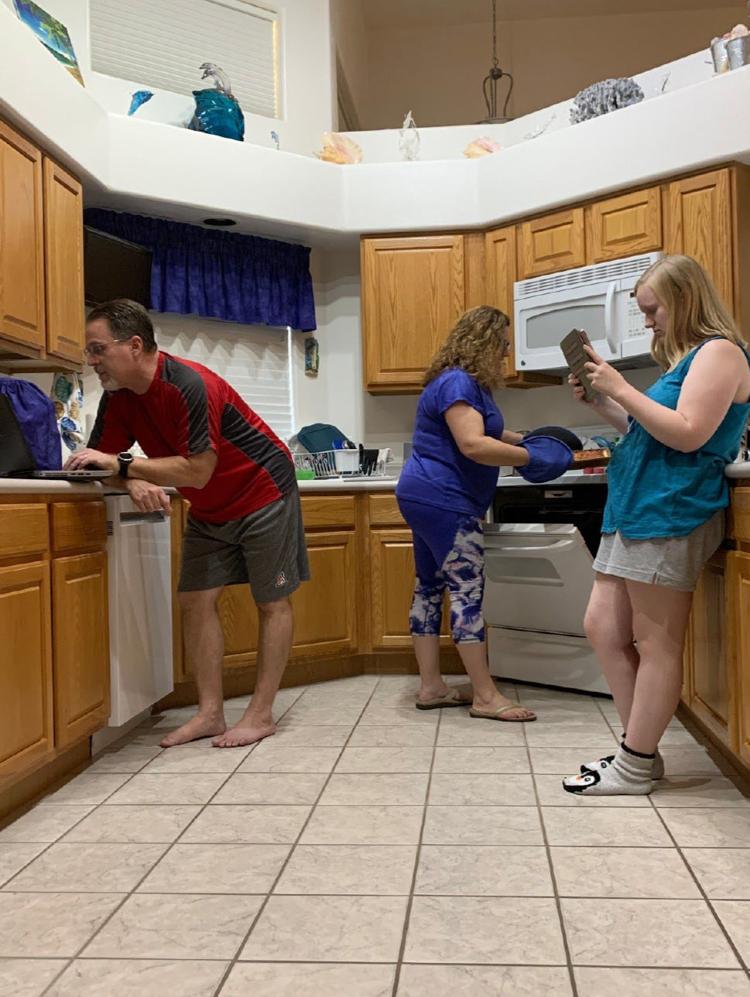 Lessons at Agua Caliente, in the Tanque Verde School District, with local photographer Julius Schlosburg were moved out of the classroom and onto a virtual platform.
While the 30 cameras that teacher Svea Anderson got through a grant gathered dust in the classroom, unable to be delivered because of stay-at-home orders, how to take high-quality photos with a phone or even an old point-and-shoot camera was incorporated into Schlosburg's lessons.
Before the coronavirus hit, Mabel Rivera's third-grade class at Innovation Academy, in the Amphitheater Public Schools district, partnered with the Alzheimer's Association to sew fidget aprons for Alzheimer's patients.
Through the CommunityShare program, her class worked with a sewing club in Oro Valley to embellish the aprons, and a Microsoft engineer taught the kids to code a design on an embroidery machine, which CommunityShare bought for the class.
When remote learning kicked in, Rivera continued working with CommunityShare, seeking a new community member to help engage her students virtually, and she found a dancer.
Yarrow King taught Rivera's class about Latin influence on American culture through music standards, rhythm and the physics of sound over a virtual lesson where King showed the kids dance moves and how various instruments created sound.
"It felt that the most important thing I can share with them right now is love and maybe a little bit of fun," Rivera said. "So I incorporated that into our studies."
The local nonprofit is "re-imagining the relationship between schools and communities," said CommunityShare director and founder Josh Schachter.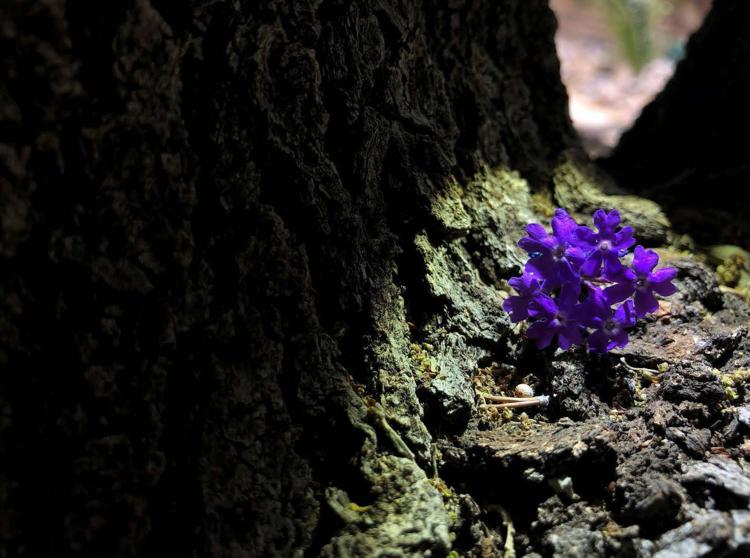 "A 'human library' that empowers teachers and their students to tap into local 'human books' of wisdom and experience in their community," he said. "Through in-person learning experiences with community partners, students become more engaged in school because of the increased real-world relevance in the curriculum, discover new career possibilities and expand their access to social capital and caring adults."
Launched in 2015, CommunityShare has connected over 10,000 students with community partners and real-world learning experiences, said Schachter.
Looking to expand
The nonprofit was recognized in 2019 and 2020 as one of the top 100 education innovations at the Global HundrED summit in Helsinki, Finland.
Schachter has plans to expand to New Mexico next school year and is in talks with education institutions across the country and even in New Zealand.
And as the nonprofit grows, it is also adapting to the pandemic. Schachter shifted funds to pay artists who would have previously worked with educators on a volunteer basis to address the struggle of the artist community amidst shutdowns and the economic downturn.
Schachter was inspired to start CommunityShare when he was a photographer teaching guest lessons in schools. He was blown away by the children's photography and perspective. He wanted them to have access to artistic and creative platforms to tell their stories and stories of their community
"Ultimately my dream is that if you've created a community where people are bumping into each other, if you will, across school districts, across socioeconomic lines, and we're all learning and sharing from each other, what kind of understanding and empathy could that create in the world if people are connecting based on passion and wisdom?" Schachter said.
For Patrick Kelly, eighth-grade humanities teacher at the Paulo Freire Freedom School, working with CommunityShare has formed a genuine relationship with the Jewish History Museum.
Kelly brought his class to the museum eight times before the pandemic closed everything. They didn't just explore the museum, he said. They attended a lecture series and even arrived early to help with setup.
"I like multiple visits and relationships that last over the years because then you really build a kind of partnership," Kelly said. "Our relationship with them is cool because it's not just us taking information from the museum. We become participants in activities there and even presenters of content that we research."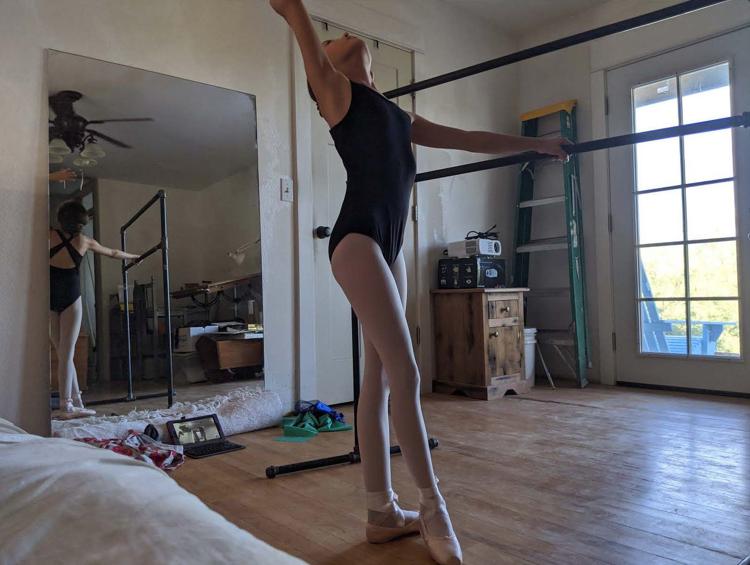 The museum displayed the students' presentation "The Periodic Tables of World War II." But a lecture the students were going to give on their research was canceled due to the pandemic.
Kelly is working with the museum to hopefully come up with a virtual alternative for the presentation.
Kelly also taught his students about the civil rights' movement through jazz, joined by local legend saxophonist and composer Brice Winston
"I'm teaching them about Jim Crow," Kelly said. "And while they're learning about jazz, something most kids don't know a lot about, they're learning how musicians handled it back in the day."
And so it seems Schachter's dream is forming, giving students the chance to connect with professionals who aren't formal educators but have expertise across a diverse range of topics.
St. Mark's Preschool & Kindergarten teacher Anna Kolb partnered with DaNel Hogan, an engineer working with the The STEMAZing Project, to put together goodie bags of five science projects for kids to do at home in lieu of working together in the classroom for a week.
Over Zoom, the students built "wiggle writers" — an electric toothbrush with a balloon head and googly eyes that draws, a ping-pong ball launcher, and other kinetics projects for 5-year-olds.
The number of kids showing up for her virtual classes had been dwindling to about half the class, but almost everyone showed up to build the science projects.
"It really brought us together," Kolb said. "It created a little bit of community when we didn't really have one."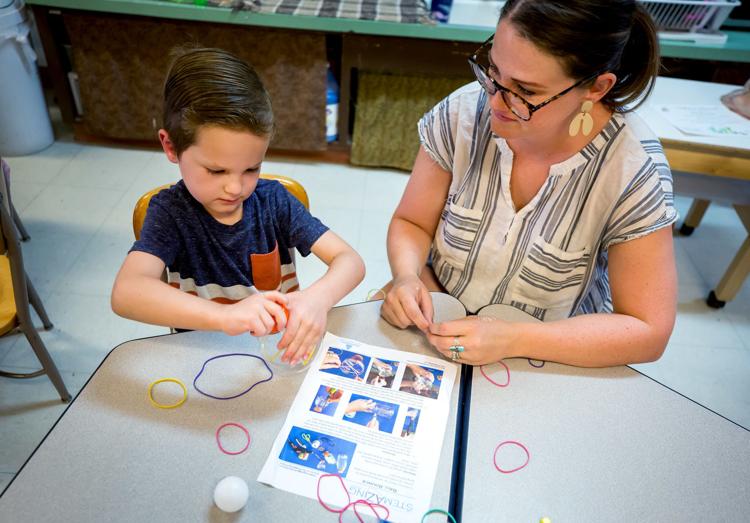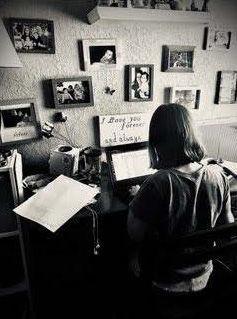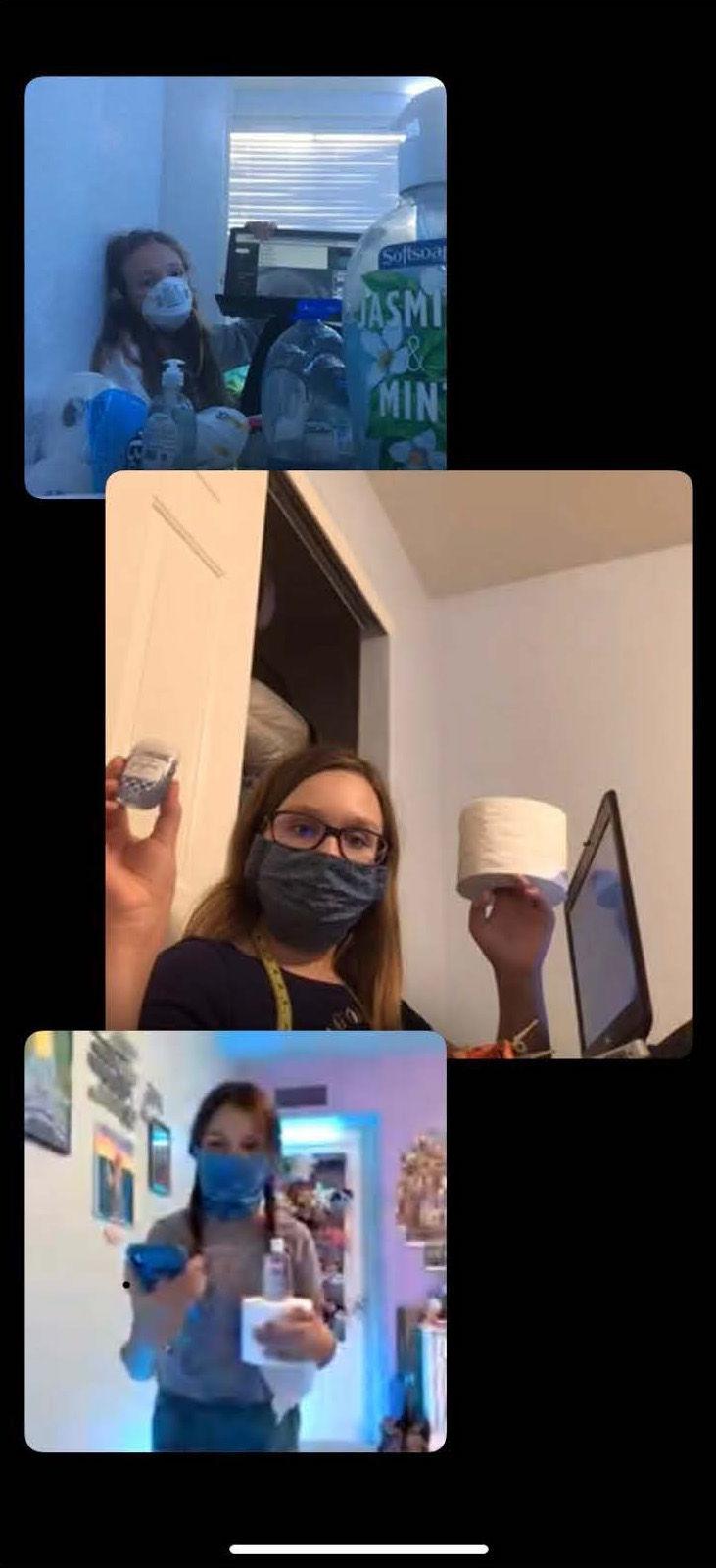 Photos: Flowing Wells High School 2020 drive-thru graduation
Flowing Wells Graduation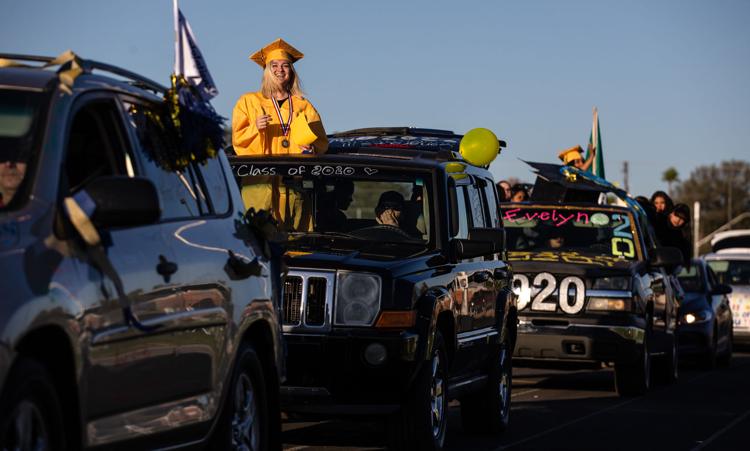 Flowing Wells Graduation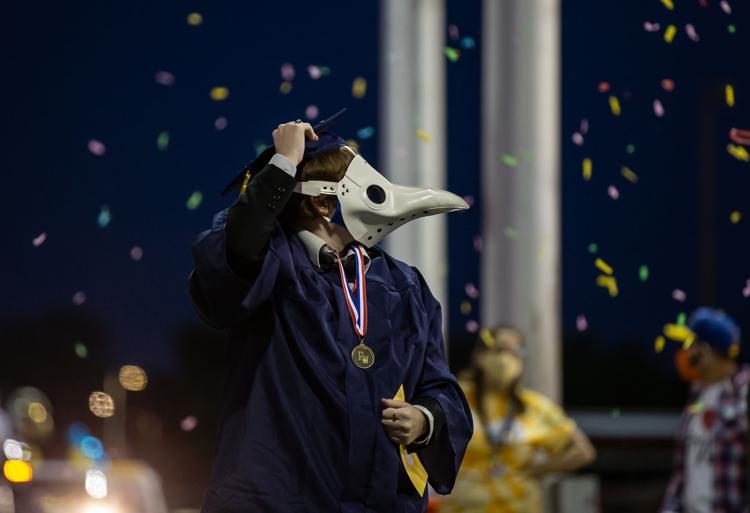 Flowing Wells Graduation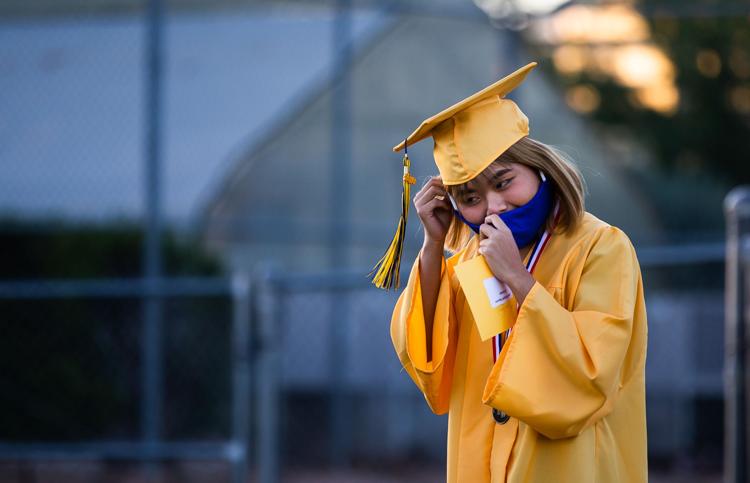 Flowing Wells Graduation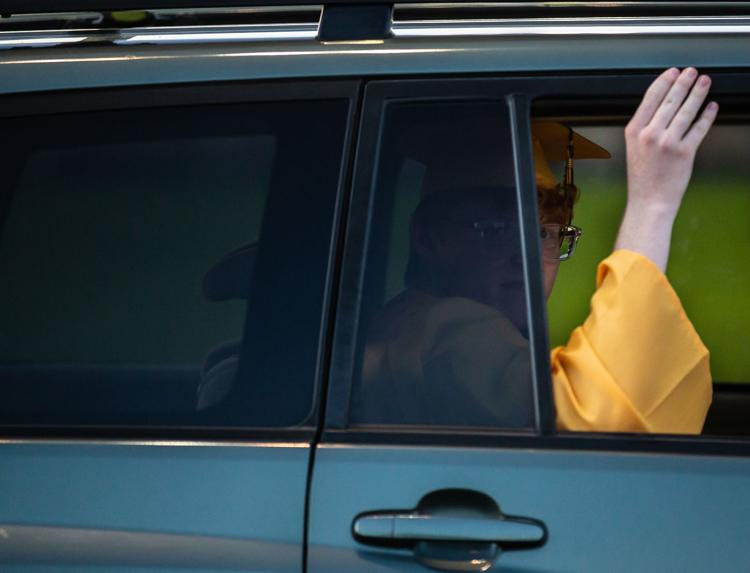 Flowing Wells Graduation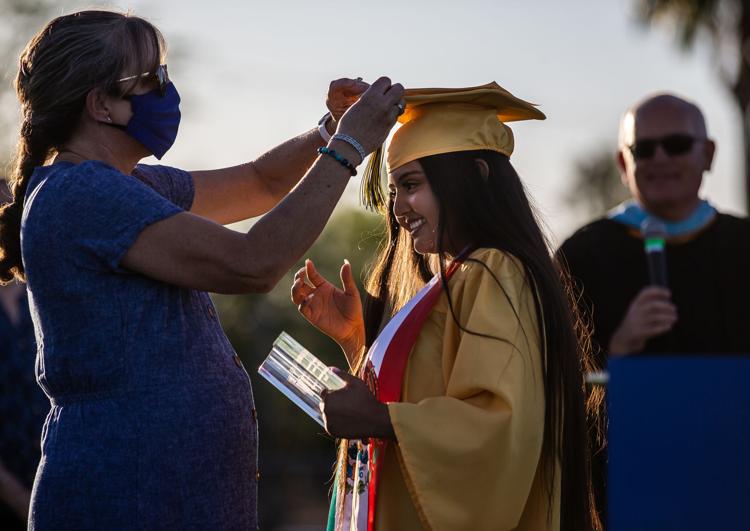 Flowing Wells Graduation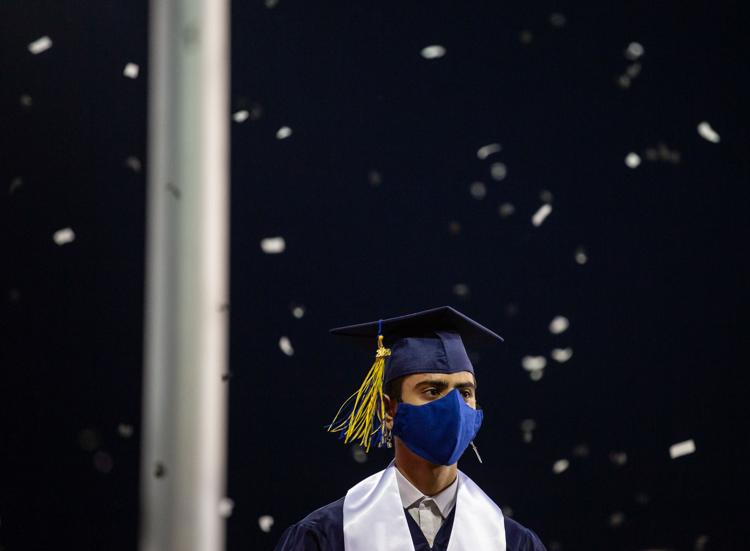 Flowing Wells Graduation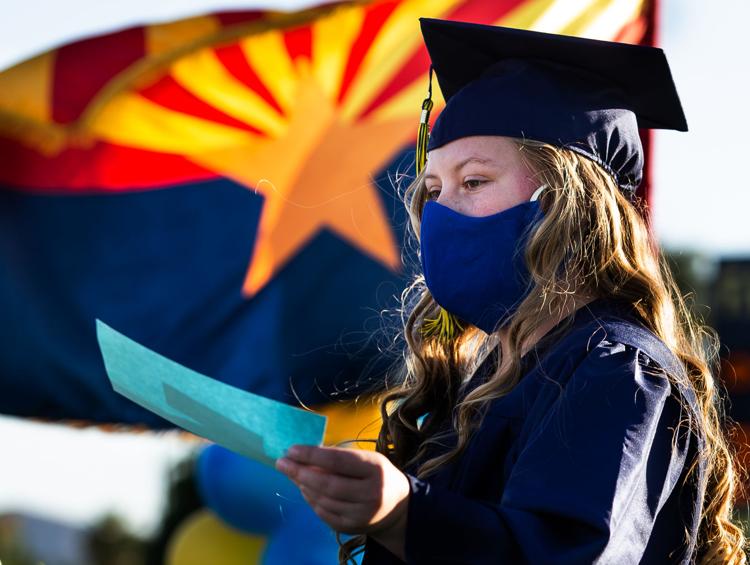 Flowing Wells Graduation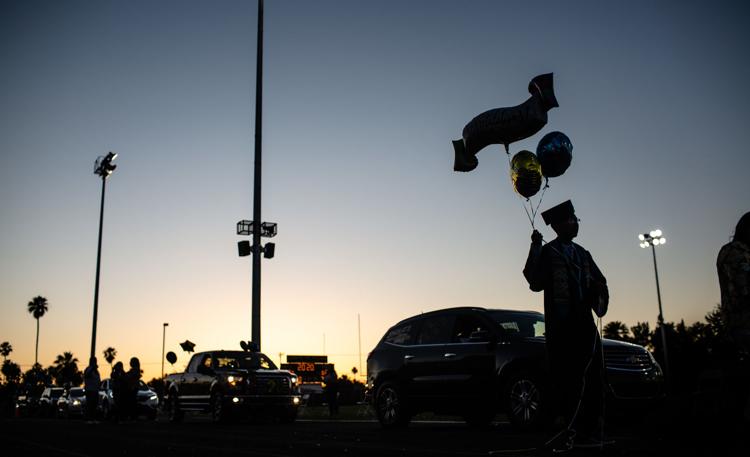 Flowing Wells Graduation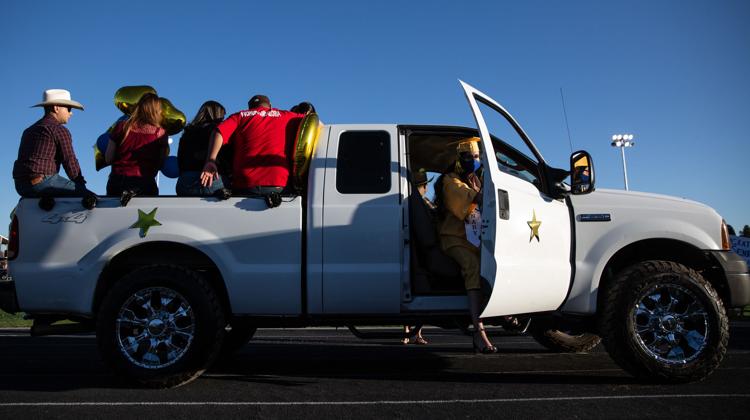 Flowing Wells Graduation
Flowing Wells Graduation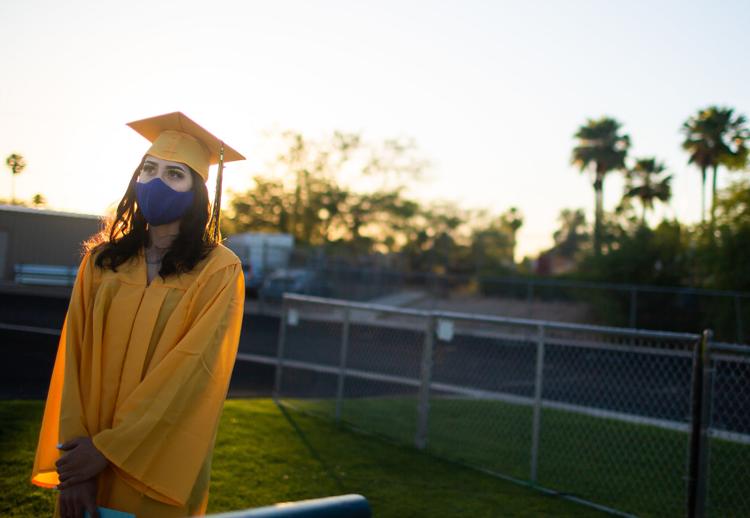 Flowing Wells Graduation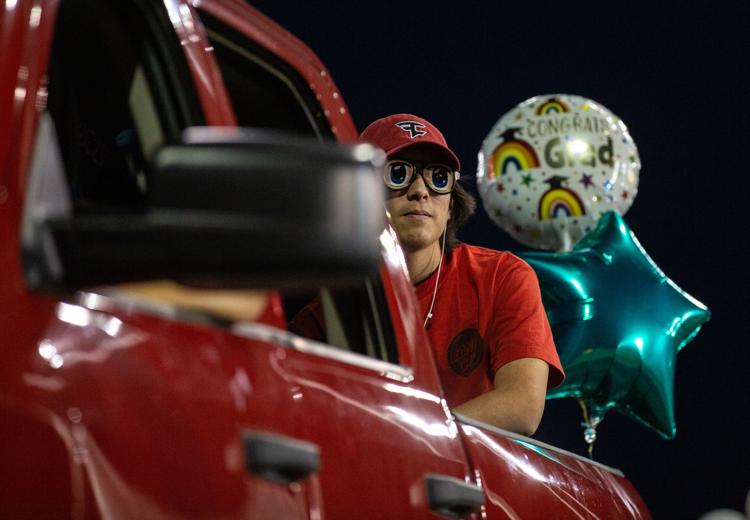 Flowing Wells Graduation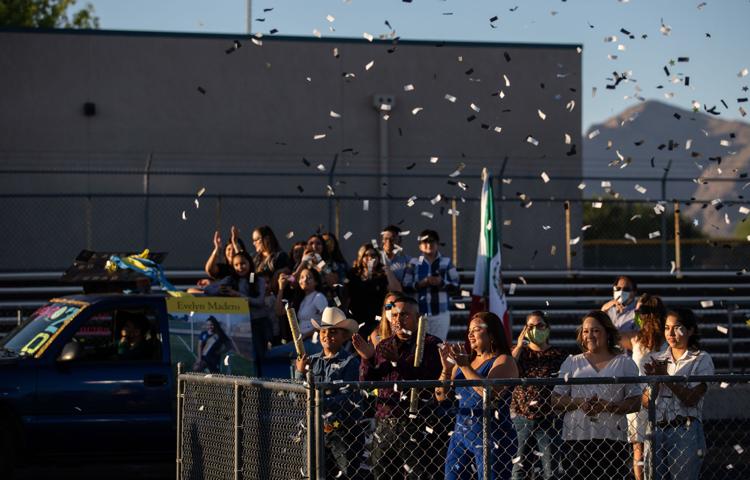 Flowing Wells Graduation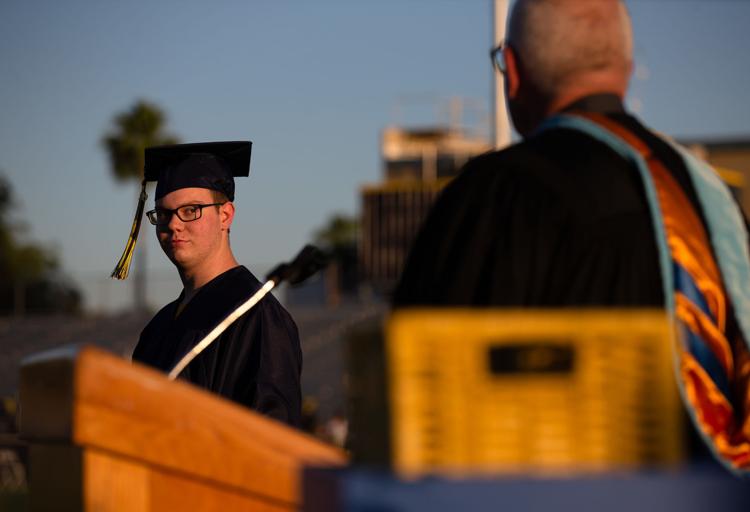 Flowing Wells Graduation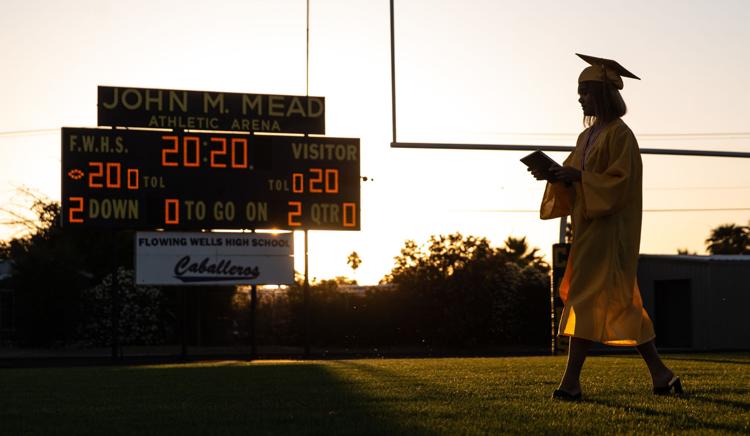 Flowing Wells Graduation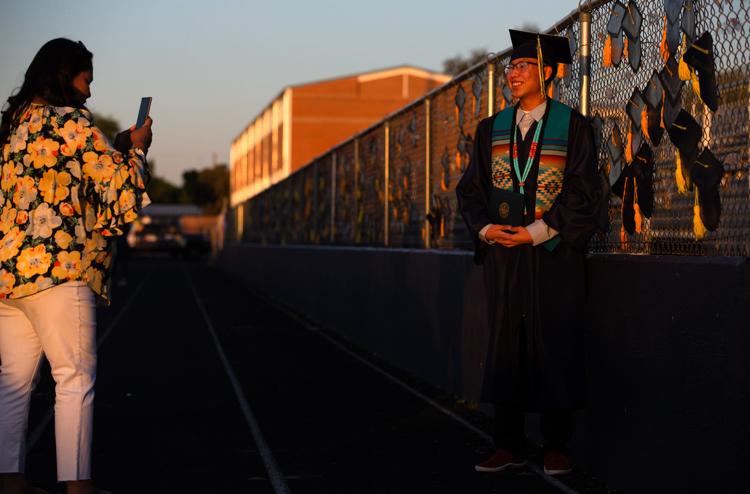 Flowing Wells Graduation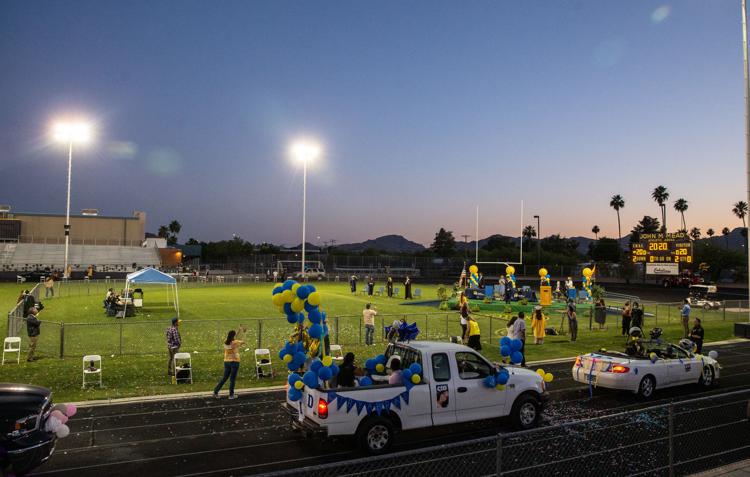 Flowing Wells Graduation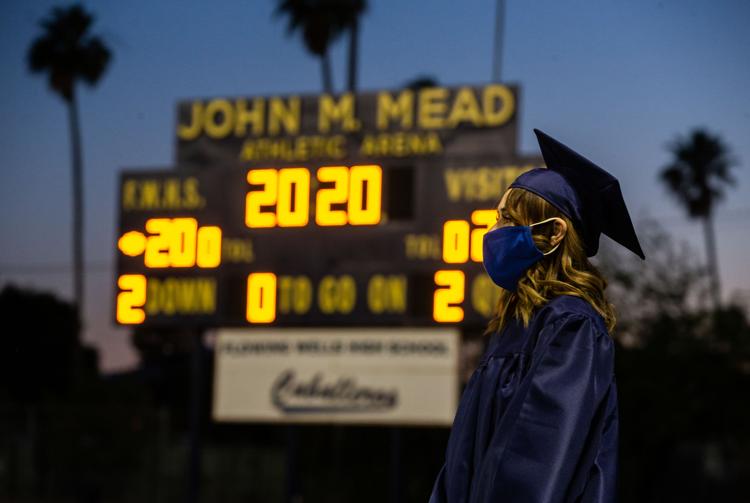 Flowing Wells Graduation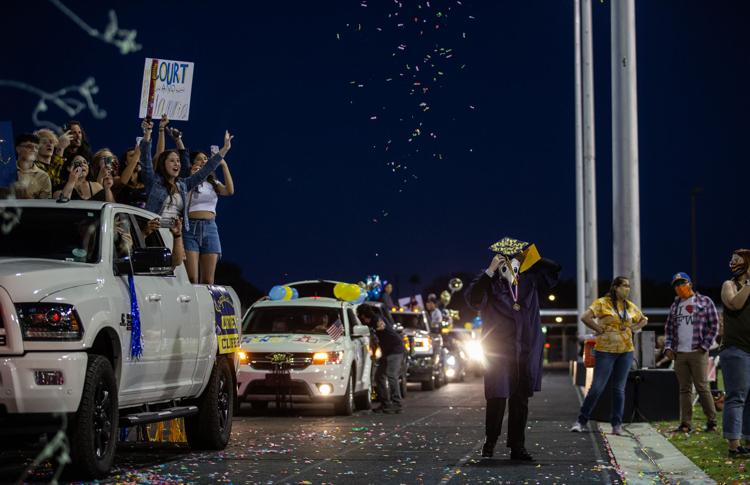 Flowing Wells Graduation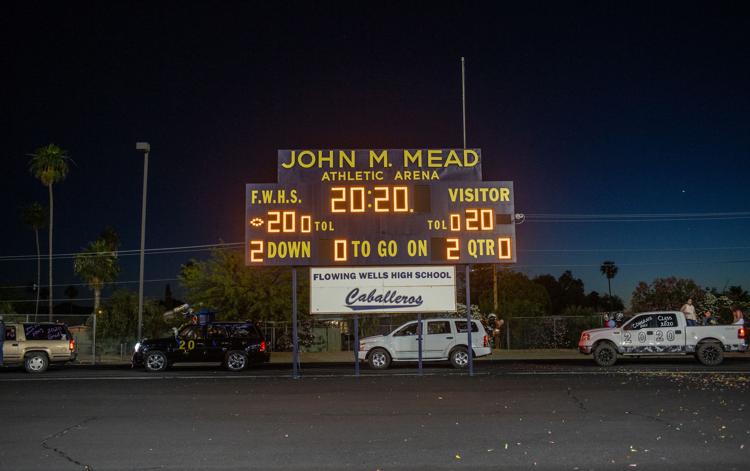 Contact reporter Danyelle Khmara at dkhmara@tucson.com or 573-4223. On Twitter: @DanyelleKhmara