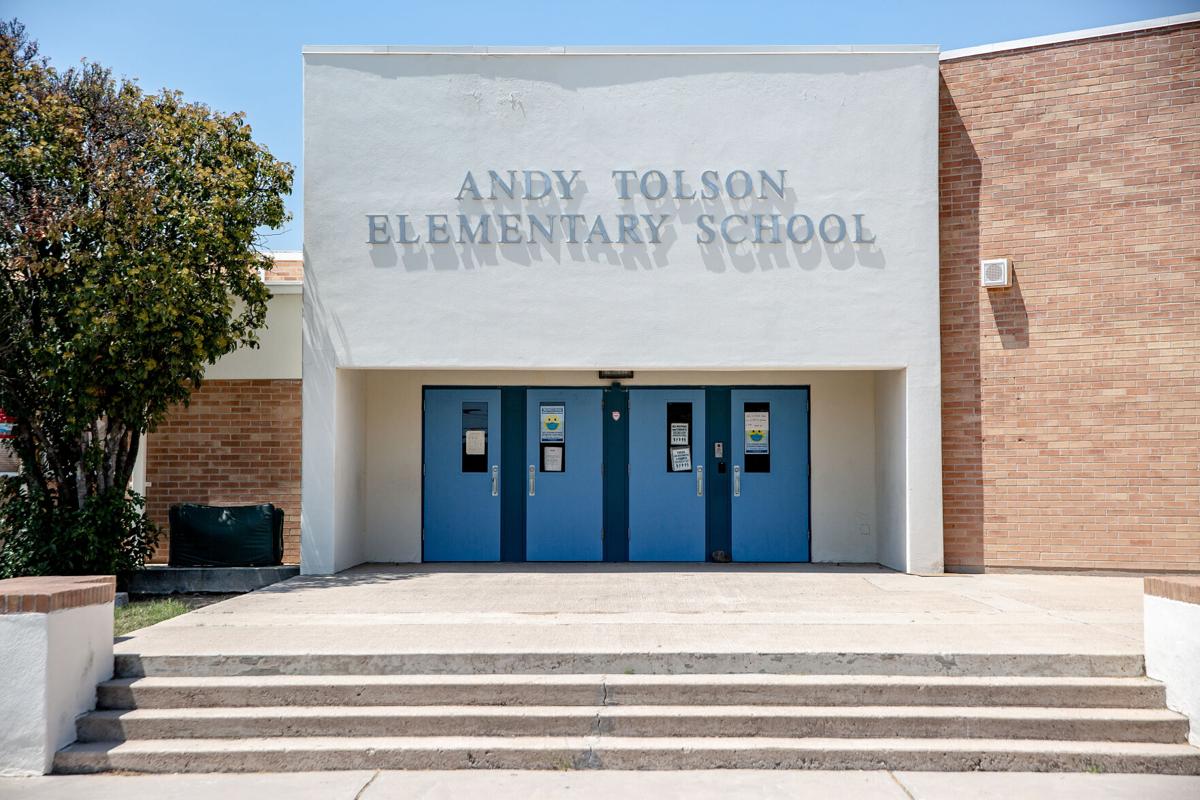 Tucson's largest school district shut down an elementary campus on Tuesday — the second day of schools being open to students — after two staff members tested positive for COVID-19.
The closure, confirmed a day later on Wednesday, Aug. 19, comes after Arizona schools were required to provide on-site care for at-risk students by Gov. Doug Ducey. That service began Monday, Aug. 17. 
At the same time, a number of Tucson-area schools, both public and private, have resumed traditional in-person learning. 
Some local schools have reported positive cases to Pima County, said county spokesman Mark Evans. While the Pima County Health Department will notify the public if there is an outbreak in a district, it will not release the names of schools or when individual cases are reported, he said.
A classroom outbreak is defined as two or more cases at a school facility within 14 days that are not epidemiologically related, meaning there is no homebound contact. The cases are either linked from contact at the school or there is no known link, says Brian Eller, schools liaison with the Pima County Health Department.
The local health department is hoping to have guidance from the Arizona Department of Health Services by Friday on what constitutes a school outbreak, which would also dictate when to close a school, Eller said.
The Tucson Unified School District is offering remote learning for all of its students and allowing educators to work from home, but it opened select sites on Monday, Aug. 17, per the governor's order to serve at-risk children.
The west-side school, at 1000 S. Greasewood Road, was expecting some children to show up on Monday, but none did, said district spokeswoman Leslie Lenhart.
The two Tolson staff members, who worked together, stopped coming in to the school last week when they began feeling ill, Lenhart said. They took COVID-19 tests and got the positive results on Monday. They had been working in close proximity to six other staff.
All eight people, none who are teachers, are quarantining and working from home for the next 14 days. The other staff at the school, which includes four teachers and one social worker, were notified of the positive cases but were not in close contact with the people who were infected.
The infected staff are currently showing minimal coronavirus symptoms, Lenhart said.
TUSD Governing Board President Kristel Foster visited 16 TUSD schools on Monday and Tuesday. She said there were sick children in isolation rooms waiting to get picked up at two of the campuses. It's not known whether the children had coronavirus, only that they were not feeling well. 
Local and state health departments recommend isolating children who have symptoms that could be coronavirus-related until the students can safely leave campus.
TUSD's safety protocols, which have been in place on all campuses, include daily health assessments, face coverings, frequent hand washing and sanitizing, following physical distancing guidelines and other measures.
On Monday, the first day open to in-person services, there were 586 students on select TUSD campuses.
The district is working with each school on an individual basis, but they are prepared for the possibility of more COVID-19 positive cases, Lenhart said.
The Arizona Daily Star emailed Pima County's nine major school districts Wednesday afternoon asking about COVID-19 cases in schools. Vail, Amphitheater and Tanque Verde did not immediately respond.
Tucson's second largest school district Sunnyside hasn't had any confirmed cases of COVID-19 since students came back, but they had 31 positive cases since June 1 in school office personnel, custodians, transportation, maintenance and staff at the central office. None of those cases required the district to close a school or department, following local health department guidelines, spokeswoman Marisela Felix said.
Marana, Catalina Foothills and Flowing Wells school districts have not had confirmed cases since students returned to school. But Flowing Wells and Sahuarita both had cases over the summer, which did not require them to close any sites.
Amphitheater shut down Wilson K-8 School for one day on July 23 after reports of a COVID-19 positive case or possible exposure, spokeswoman Michelle Valenzuela previously told the Star.
More cases popping up is exactly what schools have feared, says Pima County Schools Superintendent Dustin Williams.
"This was the exact fear that we were concerned about," he said. "We saw this coming. The writing was on the wall."
"Mustang Stampede"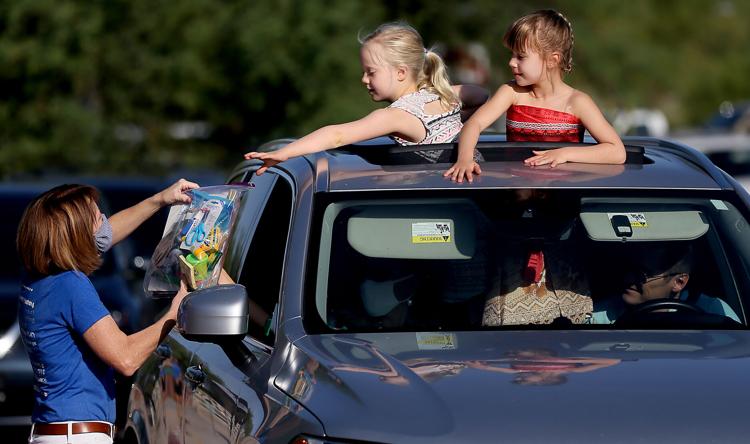 First Day of School, John B. Wright Elementary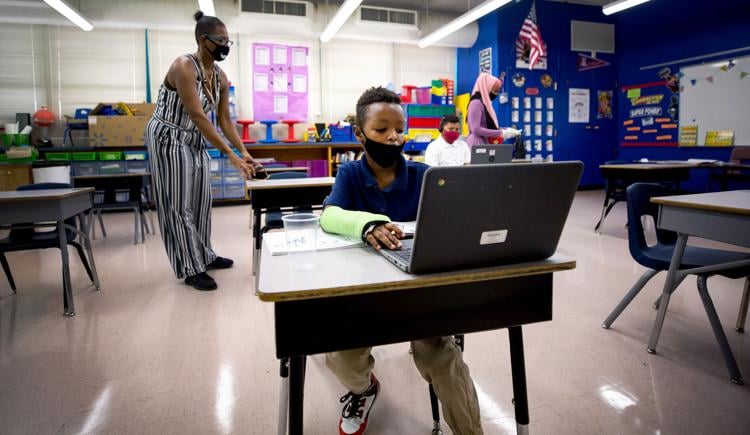 "Mustang Stampede"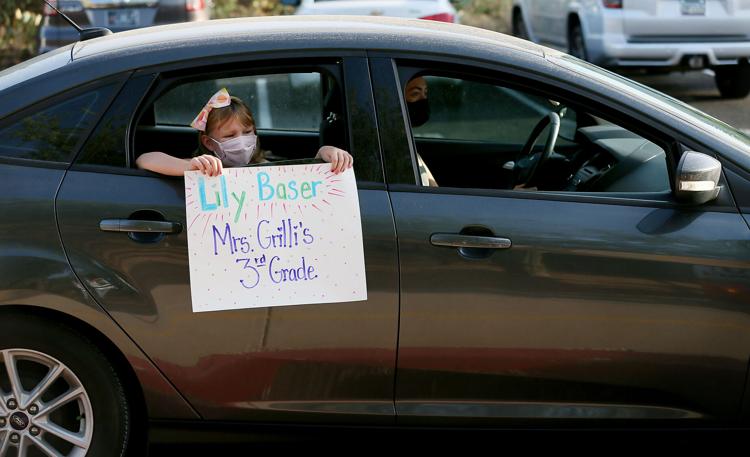 "Mustang Stampede"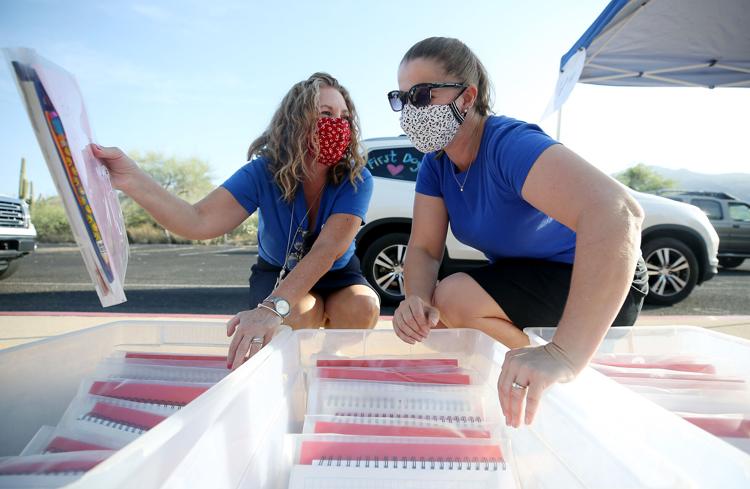 "Mustang Stampede"
"Mustang Stampede"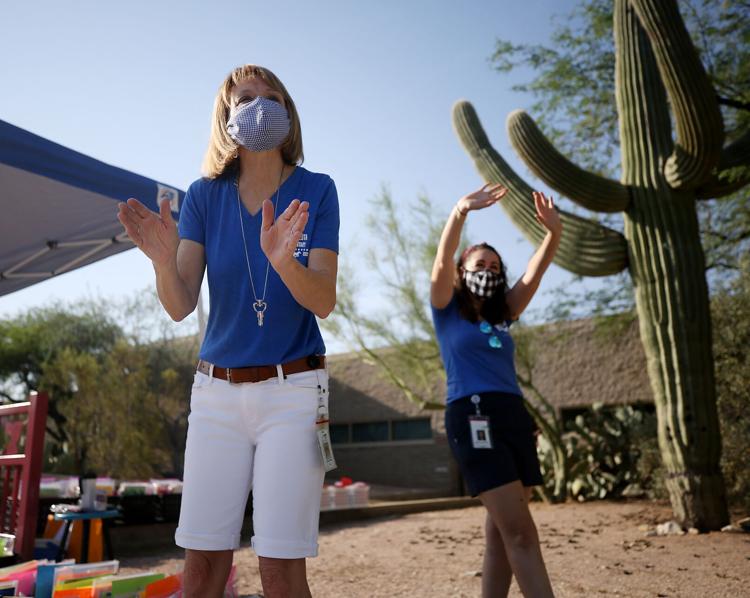 "Mustang Stampede"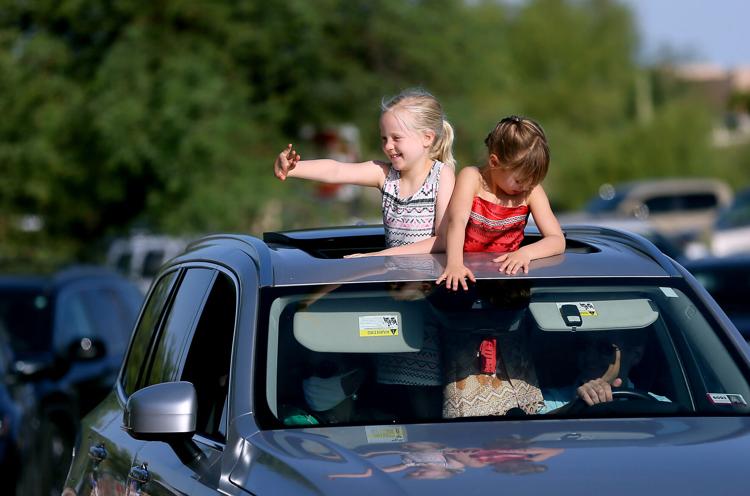 "Mustang Stampede"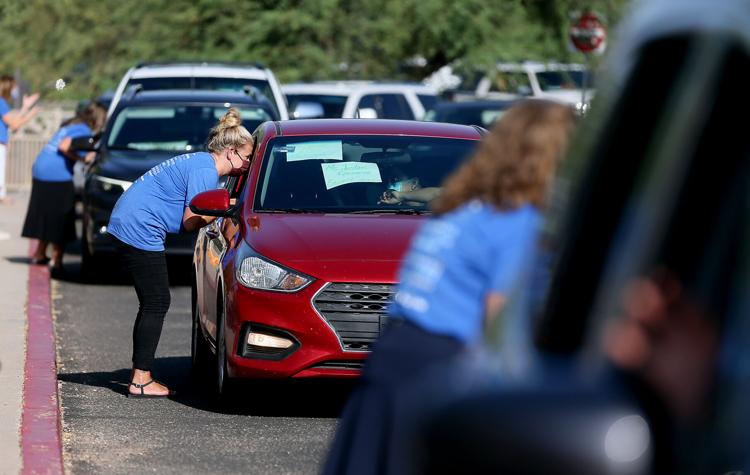 "Mustang Stampede"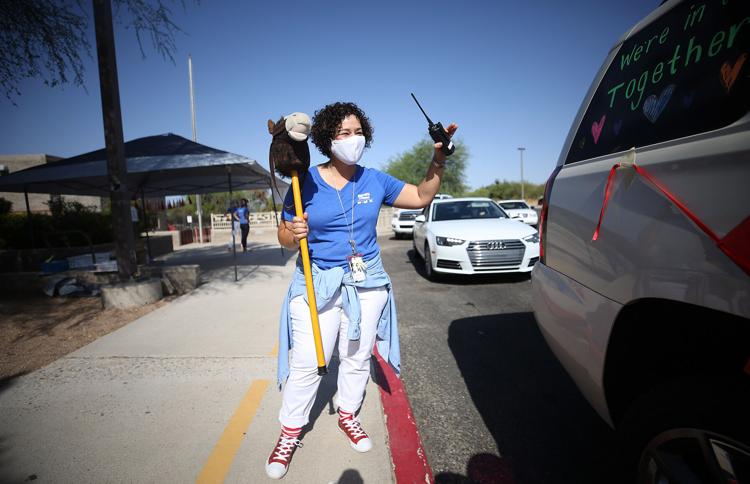 First Day of School, John B. Wright Elementary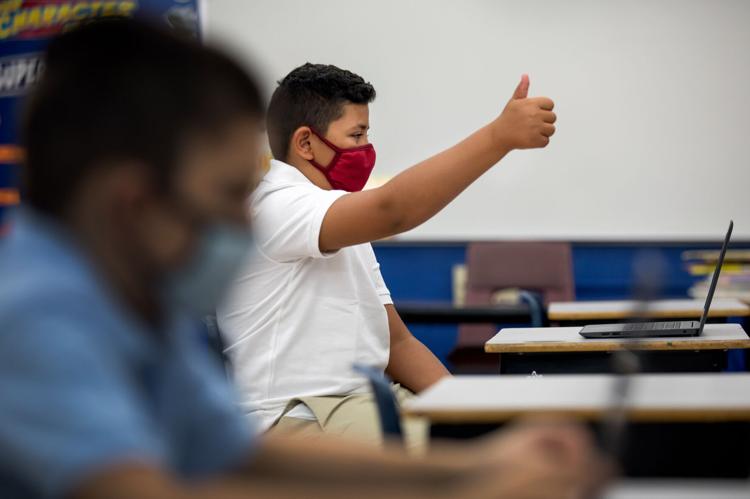 First Day of School, John B. Wright Elementary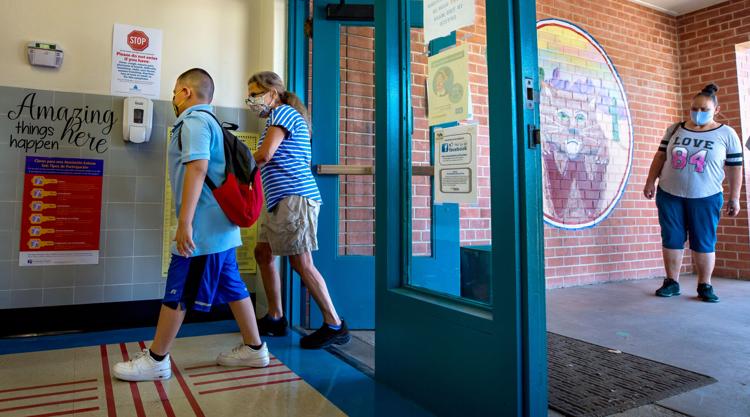 First Day of School, John B. Wright Elementary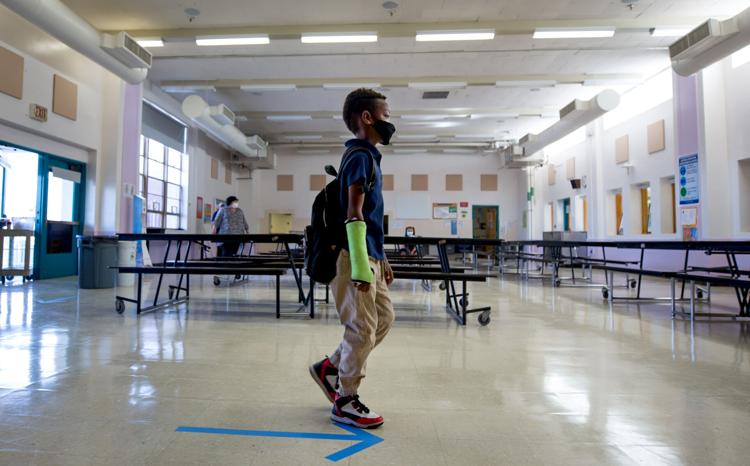 Get local news delivered to your inbox!
Subscribe to our Daily Headlines newsletter.