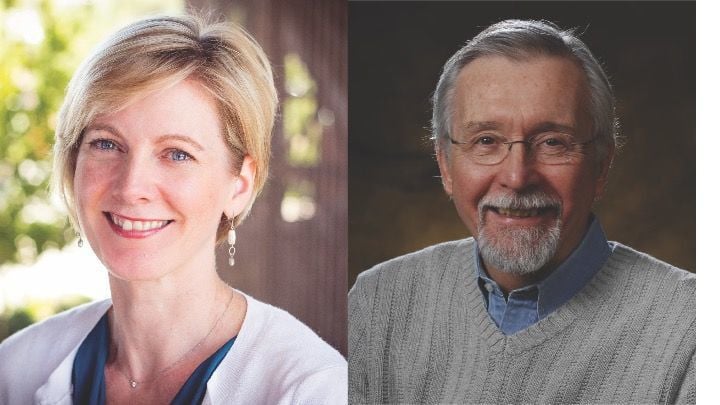 The following column is the opinion and analysis of the writer.
The novel coronavirus that causes COVID-19 (known as SARS-CoV-2) is rapidly spreading across the globe. Hundreds of new cases are being confirmed each day in the US- even in the absence of widespread screening. Arizona currently has 9 confirmed cases of COVID-19 but this number will begin to grow exponentially in days to weeks. It is important to understand the personal and community risks associated with COVID-19 and the importance of taking measures to limit COVID-19 spread. The time to act is now.
COVID-19 is a novel coronavirus which has recently made its way into humans from its animal host. It results in mild to severe respiratory syndrome, characterized most commonly by fever and dry cough. Uniquely, this novel virus spreads efficiently human-to-human. While many dismiss COVID-19 as similar to the flu, COVID-19 is very different from a typical flu. COVID-19 is more infectious than influenza and, while definitive data are not yet available, it has the potential to kill a greater proportion of those infected. The death rate from flu is typically 0.1% overall, with higher rates in the very young and the elderly. The death rate from COVID-19 is estimated at 3.4% overall, and among the elderly population (≥80yo), the death rate is 15%. Further, the availability of the annual flu vaccine provides broad community protection which protects the most vulnerable ("herd immunity").
Humans have no pre-existing immunity to COVID-19 and vaccines or antivirals are months to years away. It is estimated within the next year >50% of the world population will have been infected with COVID-19, most without severe disease. Wide-spread infection will hopefully result in "herd immunity," providing protection to those at greatest risk. In the interim, it is critical that we take non-pharmaceutical precautions to slow the spread.
COVID-19 poses two major risks—that to vulnerable populations and to heighten the strain on the healthcare system. People over 60 years of age have a disproportionately high risk for severe disease and death from COVID-19 infection. Regardless of age, anyone with pulmonary or cardiovascular disease, diabetes, hypertension or cancer are at high risk for suffering life-threatening disease. Health care professionals are also at high risk due to their high exposure. Secondary to virus infection, the disease burden will place immense strain on our health care system, with a shortage of personal protective equipment, resources strained beyond capacity and a lack of widespread testing. Therefore, the entire community is at risk and people needing medical help for any reason will die waiting for care.
In the history of epidemics, COVID-19 should not be a source of panic, the vast majority of those who get infected will recover. However, each of us has the ability, indeed, a responsibility, to protect our community and those most vulnerable. Relatively simple non-pharmaceutical interventions have been effective in limiting infectious epidemics. These include: washing your hands, covering coughs and sneezes, staying home when sick, disinfecting common areas and surfaces, and social distancing (e.g. avoiding handshakes).
The seriousness of COVID-19 may require more extreme measures, such as avoiding large gatherings and limiting domestic and international travel. Cruise ships have provided interesting case studies about the efficiency of COVID-19 spread. Schools and universities also bring together a lot of people from various locales. It is prudent for schools and universities to develop plans to contain COVID-19. Dormitories share striking similarities to cruise ships! Many universities across the nation have restricted faculty travel, canceled conferences and moved all classes online. As Arizona schools and universities are in or nearing Spring Break, plans must be made now for the return or to delay the return of students.
The actions we take now, as demonstrated in responses to previous outbreaks, will determine the extent of the impact of the virus on our communities. We all have a responsibility to work to ensure the health of our community and its most vulnerable members.
Felicia Goodrum Sterling is a virologist and professor at the University of Arizona, a fellow of the American Academy for Microbiology and a 2018 Public Voices Fellow.
James Alwine is a virologist and professor emeritus at the University of Pennsylvania, a visiting professor at the University of Arizona, a fellow of the American Academy for Microbiology and of the American Association for the Advancement of Science.