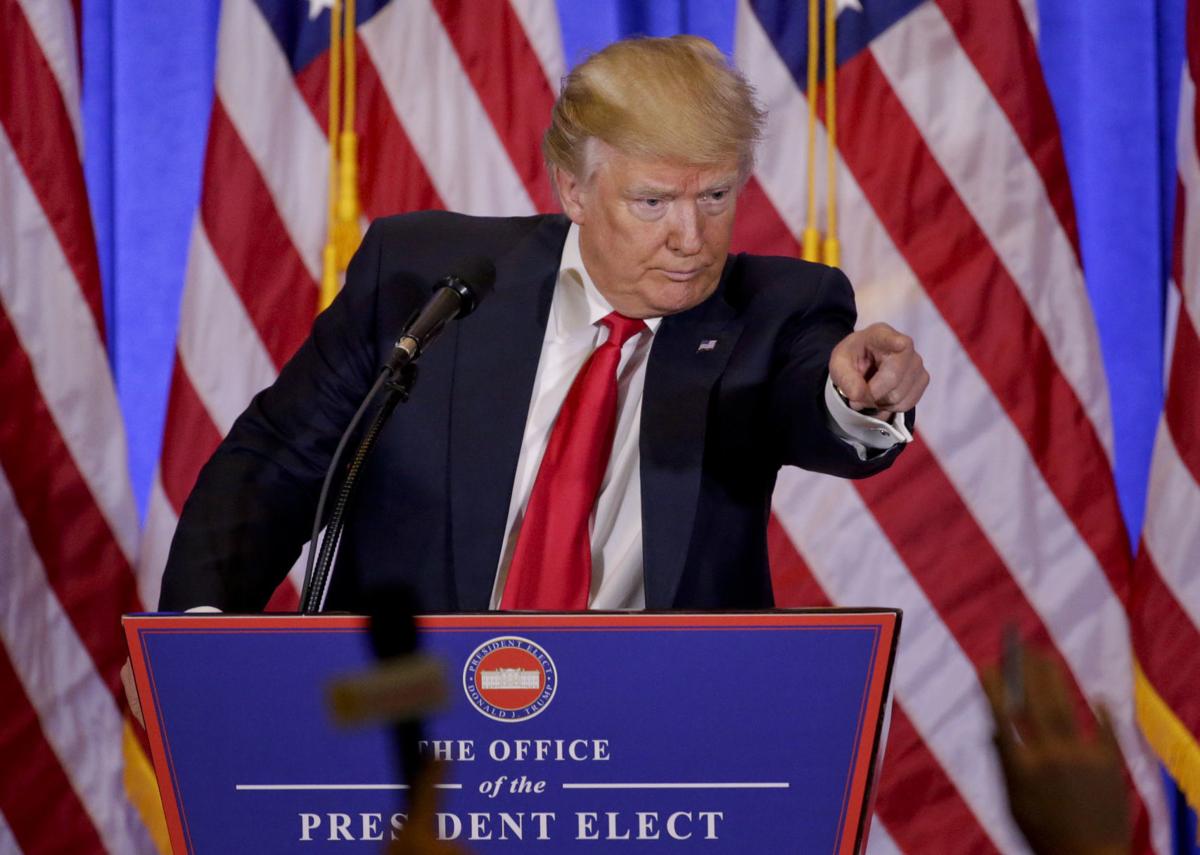 The Arizona Daily Star is participating in a nationwide effort by newspaper editorial boards to speak against President Trump's demonization of the free press by calling us the "enemy of the people."
We unwaveringly reject Trump's slander. But this isn't only about us, the press.
You have a dog in this fight.
Journalists hold dear the First Amendment, but it wasn't written for us. It was written to protect the public from government officials — including presidents — who seek to hold power through secrecy and deception.
The First Amendment protects your right — your need — to know more than what your government tells you.
At a practical level, we journalists sit through boring government meetings and learn about public school financing formulas, so you don't have to. It's not as lofty a statement as the First Amendment, but it serves.
Why would you give that away?
When President Trump points to journalists and calls us the "enemy of the people," when he wants you to believe that coverage of his own actions and his own words is "fake news," Trump is asking you to join him in a grand charade.
When Trump weaponizes and perverts the very concept of truth and a free press by trafficking in bold lies with a smile on his face, he does so with a purpose:
To hold the American people hostage to his whim, to his control, to his reality. Don't believe what the press tells you, he repeats.
"Just remember, what you are seeing and what you are reading is not what's happening," Trump told a VFW gathering in Kansas City in June.
If this were a personal relationship, alarm bells would be going off.
And while Trump is often disparaging the New York Times, CNN and other national news outlets, the distrust he peddles doesn't make a distinction for local journalism.
Local journalists, such as those at the Arizona Daily Star, view our job as a service to you — our community. We live here, some of us were born here, and we care deeply about Tucson and Southern Arizona.
We work so you'll know how elected officials are spending your tax money and what they're doing in your name.
Journalists talk to people, hunt down documents and ask questions so you'll know if the charity soliciting you for donations is legitimate; if there's a problem with 911 dispatching; if the public mental health system works.
If local government wants you to pay more for recycling, we'll tell you why and how much. If water wells are contaminated, we'll explain how it happened, and what's next.
And, if you see a factual error in our reporting, tell us and we will check it out and correct it.
If you disagree with a Star opinion we share on the Star's Editorial Page, tell us. Write a letter to the editor and explain your point of view.
It is vital that we not allow Trump, or anyone else, to sever the relationship between the American people and the press.
Journalists are not the "enemy of the American people."
We, like you, are the American people.
Catch the latest in Opinion
Get opinion pieces, letters and editorials sent directly to your inbox weekly!