The Star's columnist counts down his favorite football players from the just-completed high school season.
Greg Hansen's rundown of Southern Arizona's best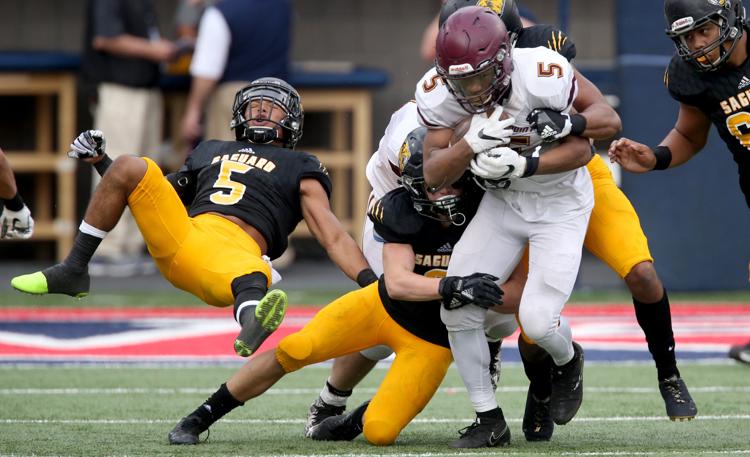 Here is Arizona Daily Star columnist Greg Hansen's list, in order, of Tucson's 11 leading players for the just-completed 2017 high school football season. 
1. Bijan Robinson, running back, Salpointe Catholic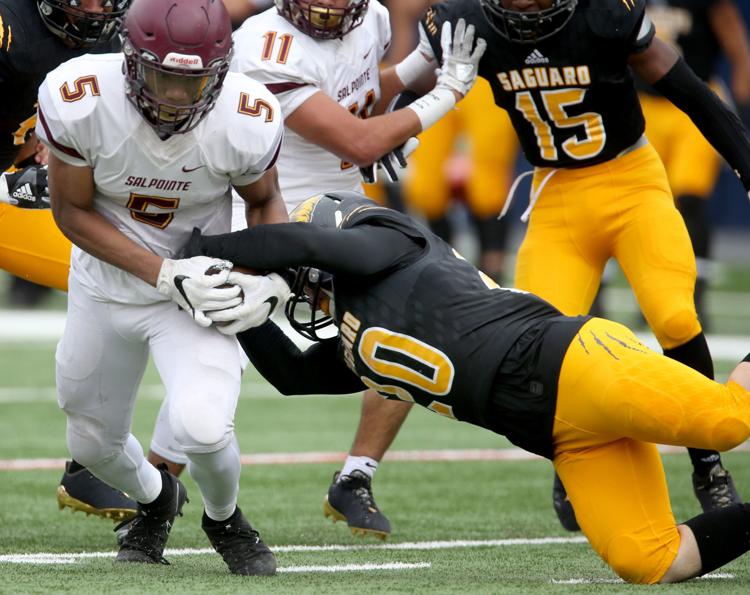 Sure, he's a sophomore, but he rushed for 2,023 yards and scored 26 touchdowns on a run-centric team that reached the state championship game. Some context: The top five running backs of Tucson's last 40 years didn't gain close to 2,000 yards as a sophomore. CDO's Ka'Deem Carey had 898; Mountain View's Kevin Schmidtke hit 2,000 as a junior; Amphi's Mario Bates had 1,096 as a sophomore; Amphi's Michael Bates never gained 2,000 in a season; and Sunnyside's Fred Sims had 2,010 as a senior in 1980, the first Tucsonan ever to gain 2,000 in a season.
Plus, Robinson did this in a game: 
#SalpointeCatholic RB Bijan Robinson hurdles over a #TucsonHigh defender for a TD. 😱 pic.twitter.com/SqYTg205BP

— High School Sports (@HSTucson) September 9, 2017
2. Jamarye Joiner, quarterback, Cienega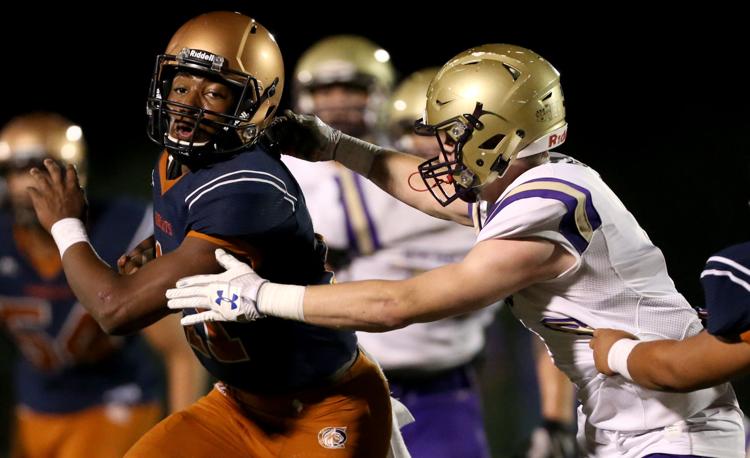 Here are his head-turning numbers: 2,196 passing yards and 1,399 rushing yards and 44 total touchdowns for a state semifinalist.
3. Trenton Bourguet, quarterback, Marana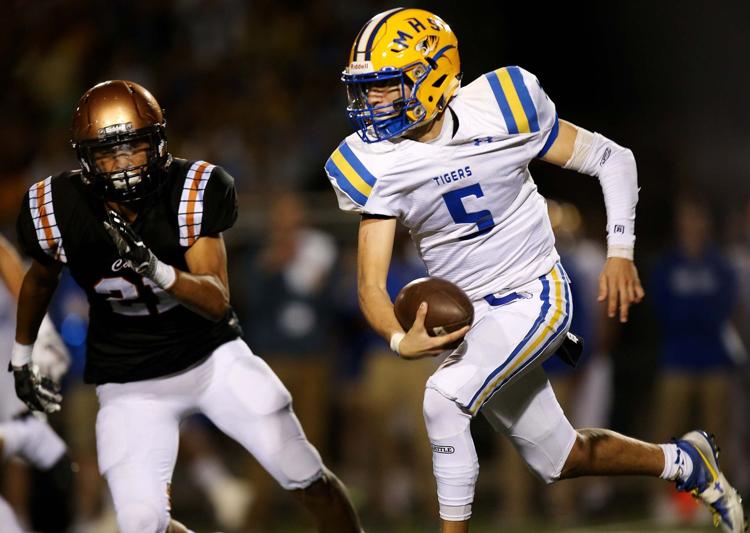 He'll be Southern Arizona's leading QB entering the 2018 season; Bourguet passed for 2,984 yards and 38 touchdowns and ran for 424 more.
4. Matteo Mele, offensive tackle, Salpointe Catholic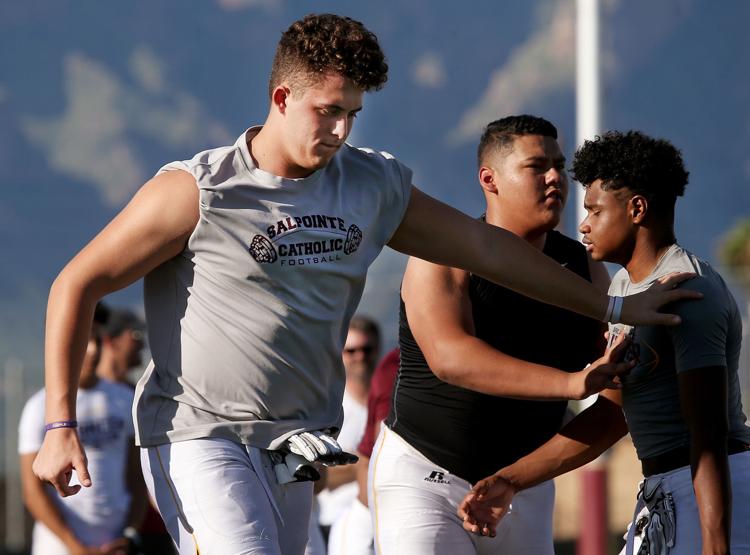 Mele is taking his official recruiting visit to Washington this weekend, and he plans to play there next fall. The Lancers averaged 8.2 yards per rush this season with Mele, a right tackle, leading the way.
5. Terrell Hayward, receiver/defensive back, Cienega
One of the top two-way players in Arizona, Hayward, a junior, caught 51 passes for 1,021 yards and 12 touchdowns. He also made 40 tackles with two interceptions, returned kicks for 823 yards and intercepted two passes.
Bobcat WR Terrell Hayward runs the ensuing kickoff 88 yards to the house. #Cienega leads 27-17 with 18.8 seconds left in the half #NDPvsCIE #azhs pic.twitter.com/P4dXVnYe5v

— High School Sports (@HSTucson) November 18, 2017
6. Christian Fetsis, quarterback, Pusch Ridge Christian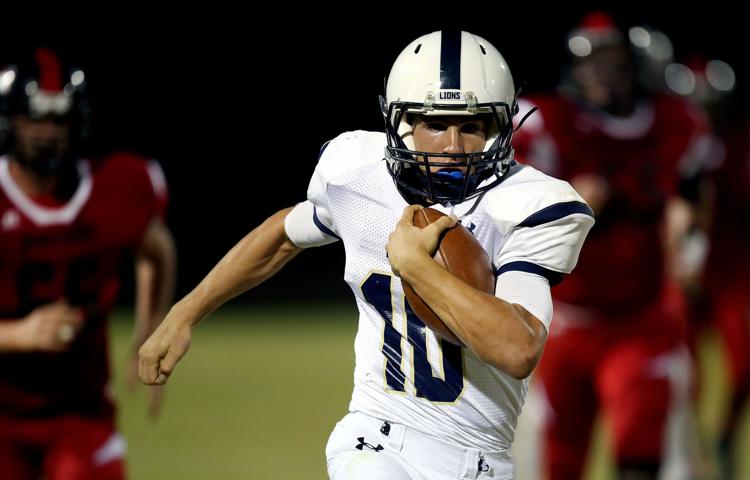 The 13-1 Lions got to the state title game behind Fetsis, who passed for 1,296 yards and rushed for 1,181 with 32 total touchdowns.
7. Jordan Porter, quarterback, Cholla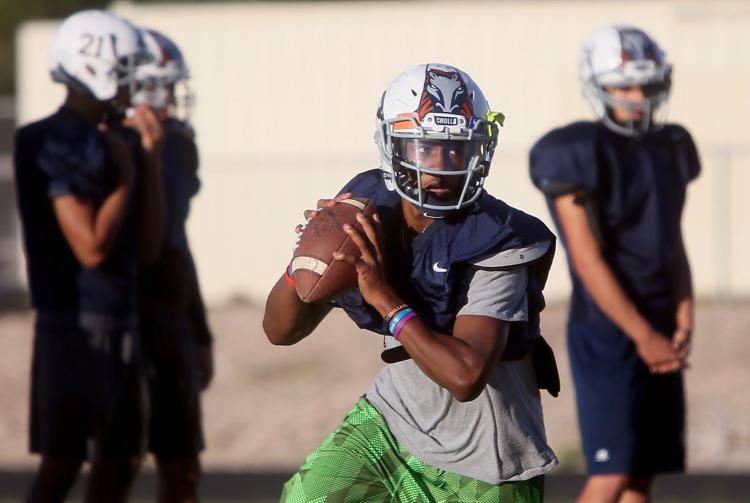 His team struggled, but Porter did not, passing for 3,002 yards and rushing for 1,727 more with 49 total touchdowns.
Jordan Porter doing his best to bring #Cholla alive, but after this play they fumble and #Marana recovers. #azhsfb pic.twitter.com/En5dAnMtHP

— High School Sports (@HSTucson) October 7, 2017
8. Nick Brahler, running back, Ironwood Ridge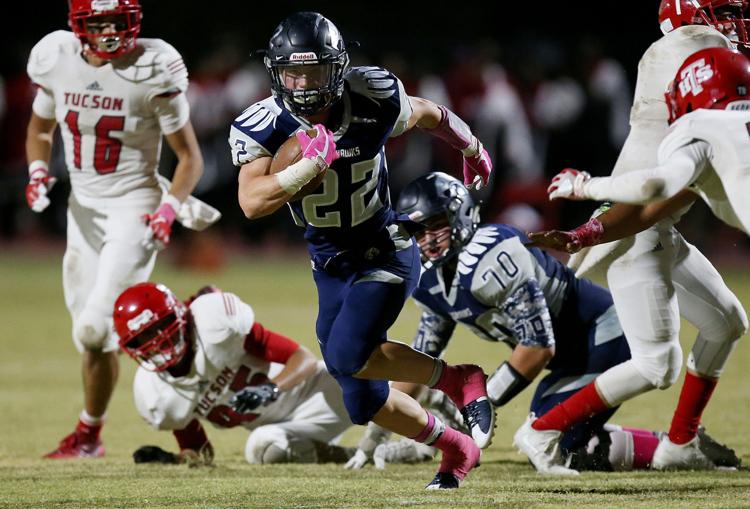 The senior running back gained 1,960 yards and scored 21 touchdowns for the 8-4 Nighthawks.
Nighthawk RB Nick Brahler runs in this 4 yard TD to cut the #Cienega lead to 38-20 with 9:41 left in the 3rd qtr #IRHSvsCIE #azhs pic.twitter.com/qdQbLOIPrX

— High School Sports (@HSTucson) October 21, 2017
9. Kai Golden, defensive line, Mountain View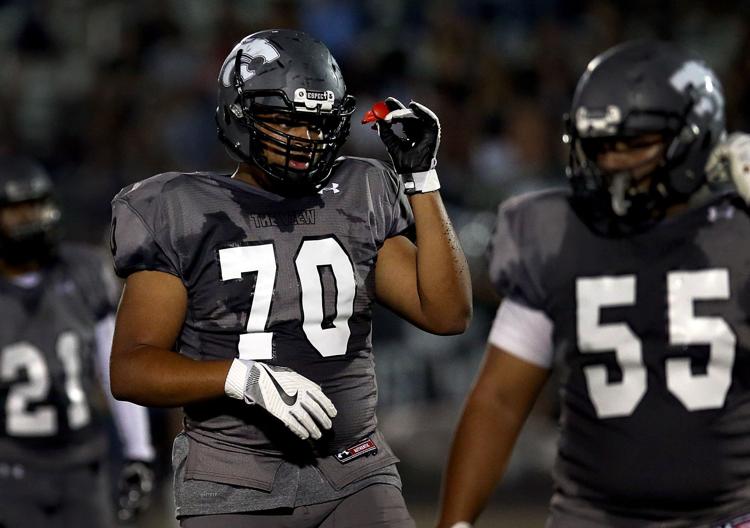 Headed to New Mexico State on a scholarship, Golden had 63 tackles, including 10 quarterback sacks.
10. Chris Aguirre, linebacker, Salpointe Catholic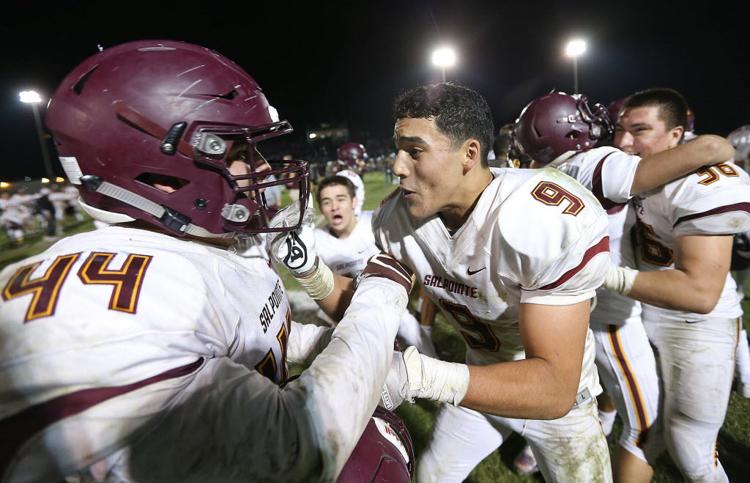 The Lancers' defense was exceptional, and Aguirre was at the middle of it. He made 143 tackles, including 13 for losses.
11. Mitch Maas, two-way back, Pusch Ridge Christian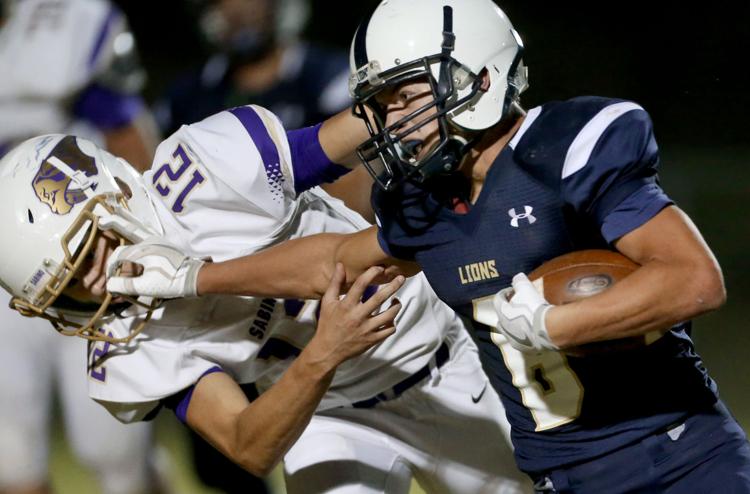 The senior captain made a team-high 119 tackles, rushed for 535 yards, scored 12 total touchdowns and intercepted five passes.
Mitch Maas scores again from 20 yards out to end the 1st quarter. 21-0 #PuschRidge over #BenFranklin #AZHSFB pic.twitter.com/6yGd78YJd6

— High School Sports (@HSTucson) November 19, 2017