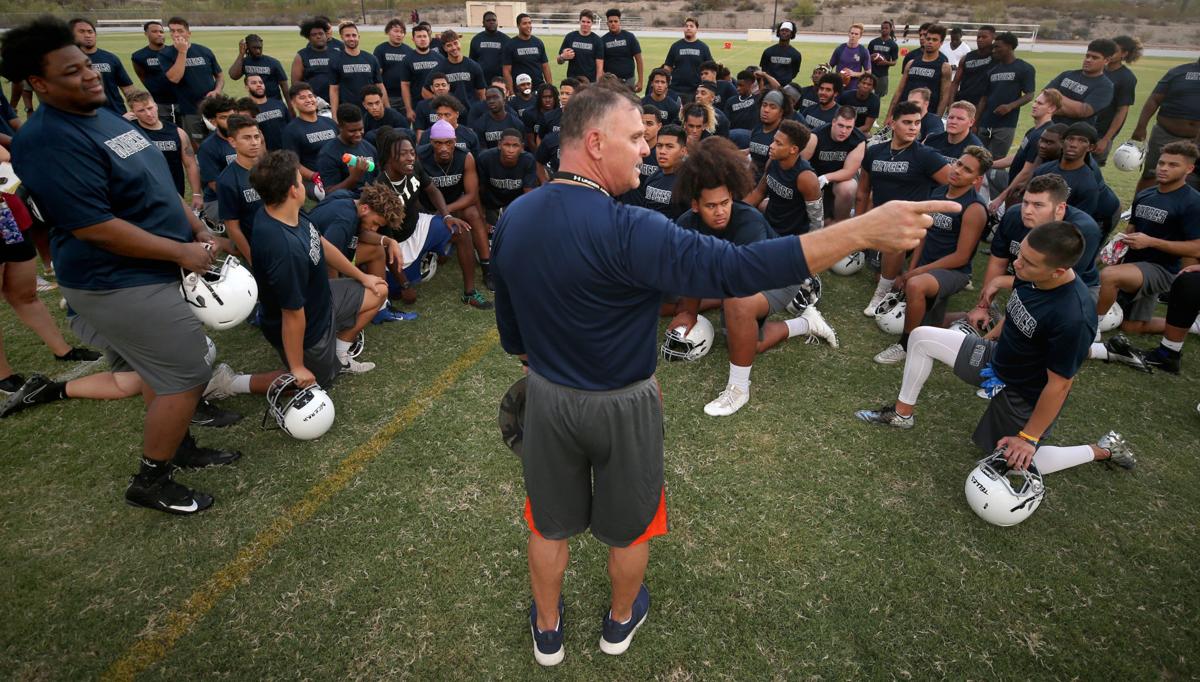 Junior college football in the state of Arizona as we knew it ended on Dec. 2, when Eastern Arizona College lost to Jones College 27-7 in the Mississippi Bowl at A.L. May Stadium in Perkinston, Mississippi.
Earlier that year, the dominoes had begun to fall.
In February, the Maricopa County Community College District said it would be eliminating football at the four county schools that still played it: Glendale, Mesa, Phoenix and Scottsdale. In June, Pima College followed suit. Three days after EAC's last game, Arizona Western College announced it would be dropping football. Six days after that, EAC – the last school standing – reluctantly fell in line.
The Maricopa schools cited financial issues. Pima did as well. Arizona Western and Eastern Arizona no longer had enough opponents to put together a fiscally responsible schedule with more than half the football-playing schools in the Arizona Community College Athletic Conference having dropped the sport.
More than seven months after that last game, with training camps about to open at all levels of football across the country, the reverberations of the statewide decision to eliminate junior college football are still being felt.
Most of the players who would have been sophomores at one of those seven schools have found places to play. Most of the coaches have found new jobs. A startup league is seeking to revitalize JC football in the state.
But some have fallen through the cracks, unable to find the right fit to extend their football careers and dreams. And the entire situation — an entire state dropping a sport that provided a gateway to higher education for hundreds of young men annually — has created an empty feeling in the Arizona football community as a whole.
"You've got a chance to change somebody's life," said John O'Mera, EAC's head coach from 2005-18. "You don't always recognize it today. In this business, it's 10 years later. Some kid calls you and thanks you, telling you all this stuff you did for him, and you don't even remember it. That's what makes it all worthwhile. You've got a bond for life. It's a neat, neat thing."
Junior college football has impacted the lives of countless coaches and players. What is Arizona missing without it — or at least the traditional version of it?
The Star steps into that void in the first of a three-part series on the fallout of Arizona axing JC football.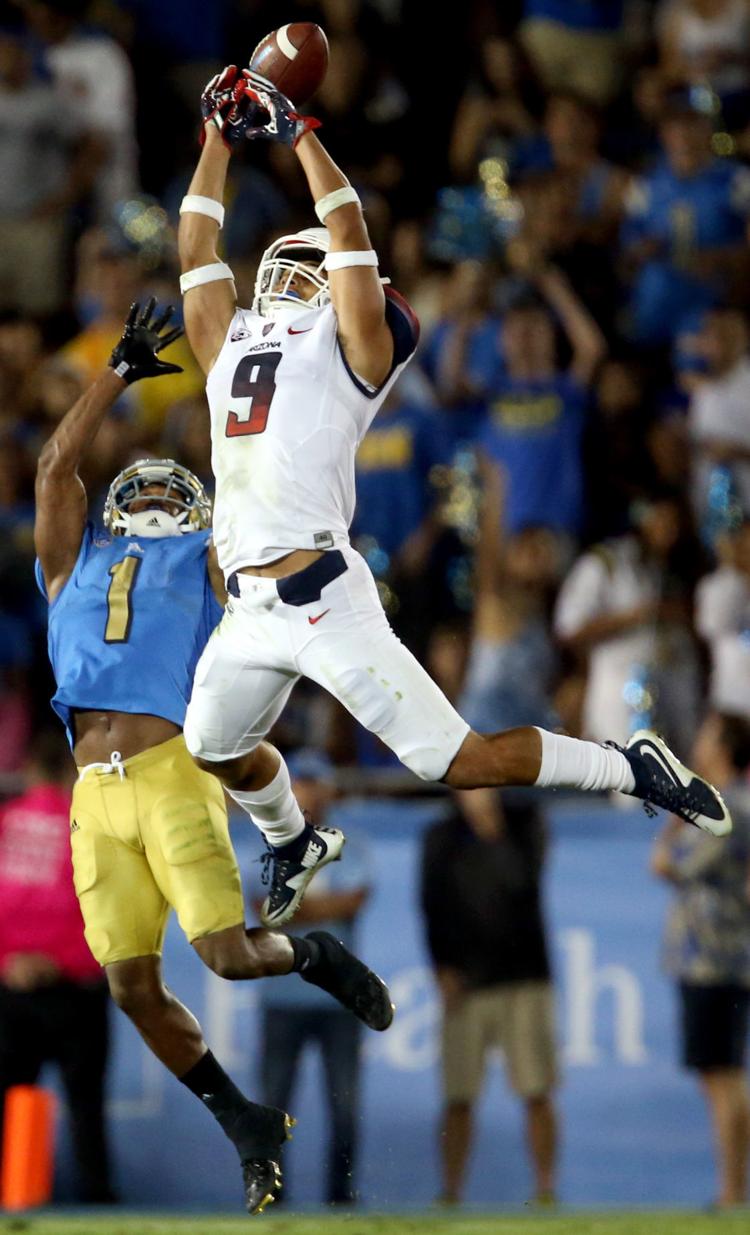 Means to an end
Six former National Junior College Athletic Association players participated in the most recent Super Bowl. Fifteen former NJCAA players were selected in this year's NFL draft, including two first-rounders.
Junior college players dot the rosters of NCAA Division I teams across the nation. The Arizona Wildcats' 2019 recruiting class features five junior college transfers, including defensive tackle Myles Tapusoa, who attended EAC. The last two Wildcats picked in the draft — defensive tackle PJ Johnson and safety Dane Cruikshank — played junior college ball before arriving in Tucson.
Johnson and Cruikshank had academic issues in high school that prevented them from going directly to Division I universities. That's just one demographic the junior college system serves. There's a reason Netflix's documentary series about JC football is called "Last Chance U."
"A lot of kids get overlooked for one reason or another," said Richard Taylor, the coach at Peoria Centennial High School, which produced former UA receiver Shawn Poindexter and current offensive lineman Steven Bailey — who both played at Glendale Community College.
JC football, Taylor said, provides an opportunity for players who underperformed academically or are undersized or simply aren't quite ready for a four-year school.
Taylor experienced the benefits of junior college football first-hand. His son, Andrew, played at GCC before earning a Division I scholarship to Tulsa. Andrew Taylor is now the defensive coordinator at Centennial, one of the strongest high school programs in the state.
Andrew had some smaller-school opportunities coming out of high school. By staying and playing at home at GCC, he saved the family about $20,000 in tuition and related costs, his father estimates.
Two in-state schools play NAIA football: Arizona Christian University and Ottawa University. Both have winning, respected programs.
But even with partial scholarships, they're considerably more expensive than the state's junior colleges.
"Automobiles break down. Hot water heaters explode. There's just things that come up," Richard Taylor said. "We were really appreciative of (the junior college option)."
The head coach of one of Centennial's rivals has lived the JC life. Peoria Sunrise Mountain coach Steve Decker didn't have many options coming out of Glendale Apollo High School in 1989. Academically, he was a nonqualifier. Nobody from his family had graduated from college, and he isn't sure he would have continued his education if not for a chance to play football at GCC.
"It helped me grow up and mature," said Decker, who then transferred to play at Western Illinois. "I now have a bachelor's, a master's. I don't know if I would have had an AA degree."
Decker's son, Tristin, also attended GCC after encountering some academic difficulties at his dad's alma mater. He's now in the Air Force.
Edgar Soto, Pima's former athletic director, often said that sports are the carrot junior colleges can dangle in front of kids who might not otherwise have pursued higher education.
Dr. Christopher Parker, the president and CEO of the NJCAA, summed up the mission of junior college football as follows:
"We simply always say, but for athletics, how many of those individuals would attend college? We use the sport of football to open the doors to access education on those campuses. That's the biggest draw for us."
Placing the players
When Eastern Arizona became the seventh and final school in the state to drop football, the number of NJCAA institutions playing the sport fell to 65. Many became landing spots for players from the Arizona schools who would have been sophomores this season.
The NJCAA tried to make that process as seamless as possible by expanding the windows in which student-athletes could sign with new schools. Still, it was a challenge for the coaches of the seven Arizona junior colleges to place roughly twice as many players as they would in a normal cycle.
It was also their top priority.
"The players were the No. 1 concern," said Doug Madoski, the former coach at Scottsdale Community College who's now coaching the Maricopa Mustangs in the new Hohokam Junior College Athletic Conference. (Read more about it in Monday's Star.)
"My word needs to count," Madoski continued. "I was committed to these kids, committed to their families."
Madoski worked on finding new schools for his ex-players as late as May 10, his last day as an employee at SCC.
"We promised those parents we'd take care of their kids," O'Mera said. "Then you start applying for jobs."
O'Mera landed one with the Sonoran Sidewinders, Tucson's entry in the HJCAC. O'Mera officially became the team's coach in June.
A year earlier, Jim Monaco learned his coaching tenure at Pima would have an expiration date. He understood and accepted the reality of the situation — "The budget is the budget," Monaco said — but that doesn't mean he had to like it.
"Would I have tried?" Monaco said when asked if he considered a last-ditch campaign to save football at Pima. "I probably would have tried so hard I would have killed myself.
"But I can't raise that amount of money. So what are you gonna do?"
Monaco's work as the Aztecs' football coach since 2014 earned him a promotion; he was named Pima's interim athletic director in October. But he'll never stop thinking of himself as a coach.
"I'll be 'Coach' till the day I die," Monaco, 58, said. "I just won't be coaching."