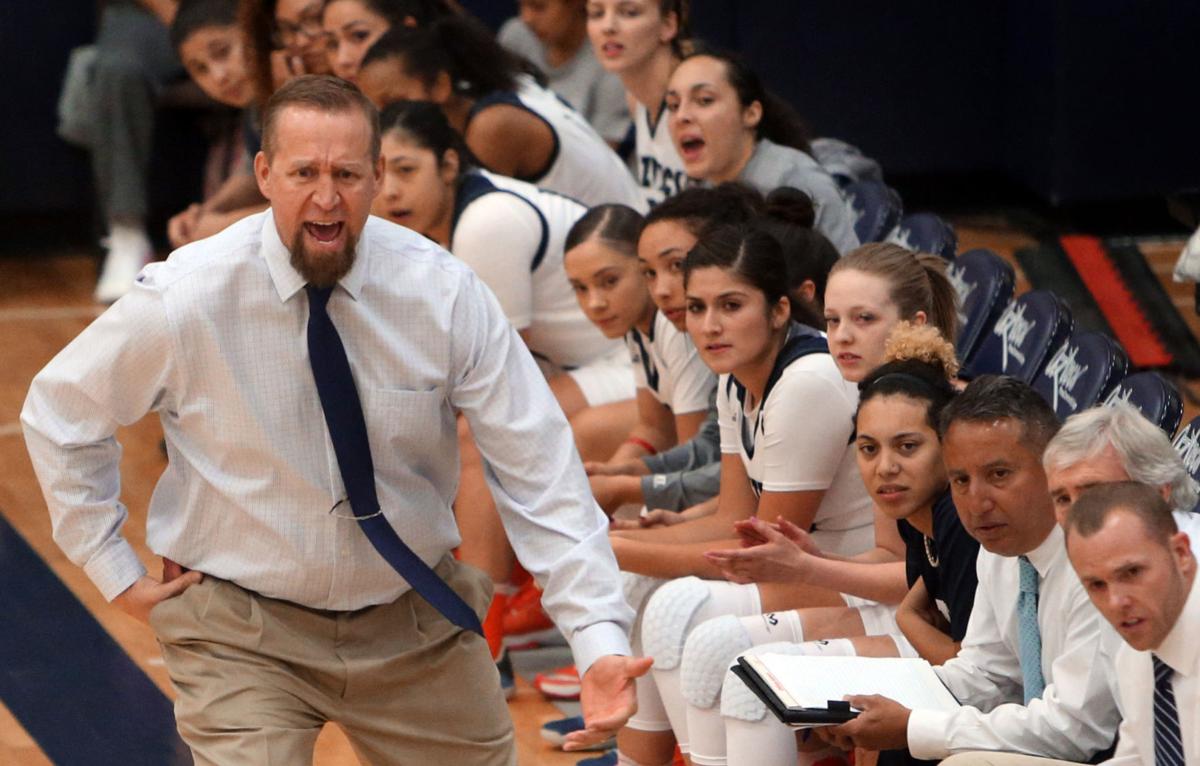 Facing the coronavirus pandemic, Pima College announced it will do what the NCAA and four-year institutions are so far unwilling to do: move all fall sports. Winter sports, too.
Pima's men's basketball, women's basketball, men's soccer, women's soccer and women's volleyball teams will play in the spring, Pima officials announced Friday afternoon. The Aztecs' decision comes after the NJCAA's presidential advisory council and board of regents recommended postponing "close contact" sports that typically play in the fall and winter seasons. Pima's cross country teams could still compete as scheduled this fall, though the school said no decision has been made.
Pima chancellor Lee Lambert said in a news release that moving the seasons "is a common-sense approach to the pandemic." 
"It protects the health and safety of our student-athletes while giving them the best opportunity to compete and succeed on and off the field," he said.
Most of Pima College's fall classes will be taught virtually, with exceptions made for programs required to be taught face to face. The school's fine arts program has canceled all live music and theater performances and all art showings.
Friday's decision could make for a busy spring semester on Pima's west-side campus: The Aztecs' highly regarded baseball and softball teams play each spring.
It's unclear what impact, if any, junior colleges' decisions will have on four-year universities. The UA football team is scheduled to play a conference-only season, with the first game scheduled for late-September, according to reports. There is talk that football and other fall sports — like women's volleyball — could move to 2021. The NCAA basketball season is scheduled to start Nov. 10, "but there will be ongoing conversations about contingencies should the cirus take us in different directiors," Dan Gavitt, the NCAA's vice president of men's basketball, said in an NCAA.com interview.
Jamie Zaninovich, who oversees men's basketball as the Pac-12's deputy commissioner, said the league has planning committees for football, men's basketball and another for all other sports, groups of 24 people that include athletic directors, coaches, medical professionals and other campus experts around the league's 12 schools.
"I think it's fair to say everything's on the table," Zaninovich said. "We're really trying to contemplate how we would manage it as a conference depending on when we are able to start. We want to get as many games as possible with the first principle being health and safety, and then everybody still obviously wants the NCAA Tournament to happen in whatever form that takes. That's a broader national discussion."
Be the first to know
Get local news delivered to your inbox!