¡Vamos a comer! In Rocky Point, every weekend is a feast. When the sun begins to set and the fish market closes its sliding doors, the locals take their beers to the Old Port and watch the sun go down behind the shimmering waves. 
The bars and restaurants will be filled with Arizonans, looking for a taste of that salty Sea of Cortez that produces some of the best shrimp and clams you've ever known. After you've got a few micheladas in you, it's time for some late-night tacos, done up Sonoran style with mesquite grilled carne asada. Don't hit it too hard because you have to get up in the morning for cheesy chilaquiles. Oh you get the idea ...
If you wanna really understand what the Puerto Peñasco food scene is all about, check out the five restaurants while you're here. They were specially curated by a local, AKA my mom. 😎  
Breakfast at Max's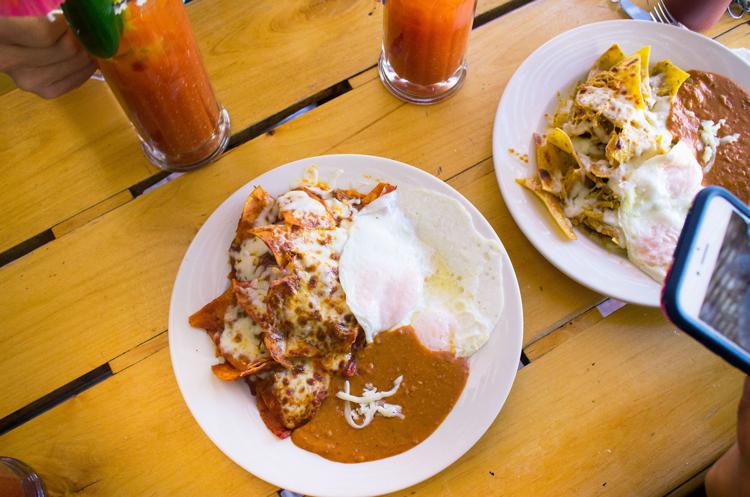 If you're heading to the beach, eating at one of the restaurants along Calle 13 is a must. Travelers come to Max's for the homey vibe, full breakfast menu, and giant Bloody Marys in footlong mugs. But we just can't get over the chilaquiles: Where others are dry, these are saucy and cheesy, and come with refried bean perfection and eggs your way. Try not to have these for breakfast every day you're there 😊 Address: Centro Comercial La Marina, Calle 13 S/N, Local 13, Centro
Fresh Seafood at Aqui Con Flavio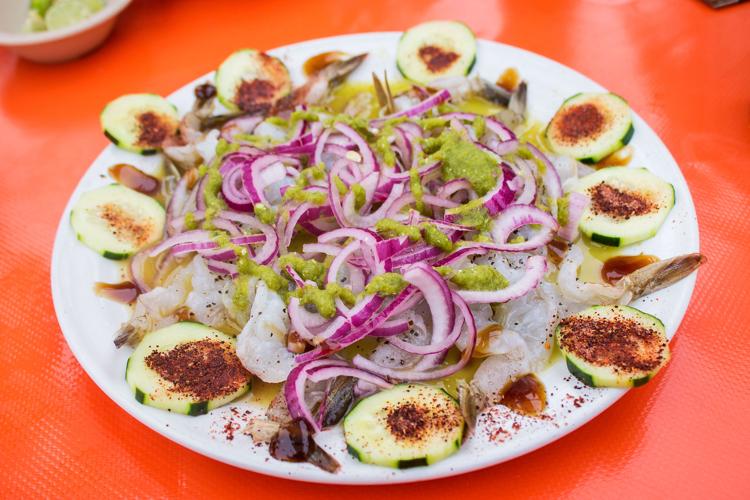 The Old Port/Malecon has a sizable fish market, where vendors sell everything from shrimp to seabass and big white buttery clams, which can be steamed or eaten fresh in a ceviche. If you don't feel like cooking, head to one of the restaurants and have the chefs prepare it for you. Aqui es con Flavio serves a gorgeous aguachile of raw shrimp in a limey sauce with pureed green chiles and red onions. Address: Circunvalacion 10, El Puerto
Soak up the sun at Mary's Seafood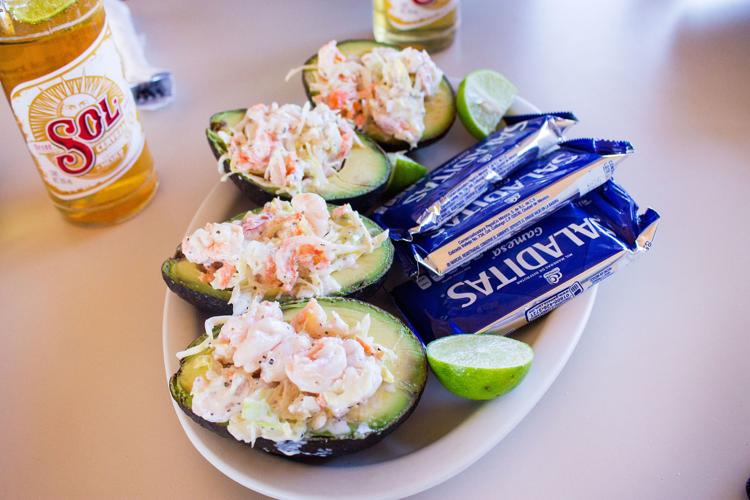 While Flavio's does up the botanas and seafood platters, we enjoy the nearby Mary's for its tasty appetizers and gorgeous view. Head up to the upper level of the two-story restaurant and sip your beers under a palapa, looking out onto the ocean. Of course, you've gotta get this Aguacate Sorpresa or Avocado Surprise, which is basically shrimp salad stuffed into perfectly ripe avocados. It's the perfect way to line your stomach after all those limey Pacificos. Address: Circunvalación, El Puerto
Burrito break at Burros Longos
This little burrito stand Burros Longos Mimi came highly recommended to us, and we had to try it on our way to the plush resorts at Sandy Beach. Burros Longos has a few different locations around town, so look out for them as you're driving along the main roads. They make a massive carne asada burrito with refried beans inside, wrapped in one of the best flour tortillas I've had in recent memory. Sonora's finest right here guys! Address: Calle No Reelección 28, Obrera
Late-night tacos at El Molcajete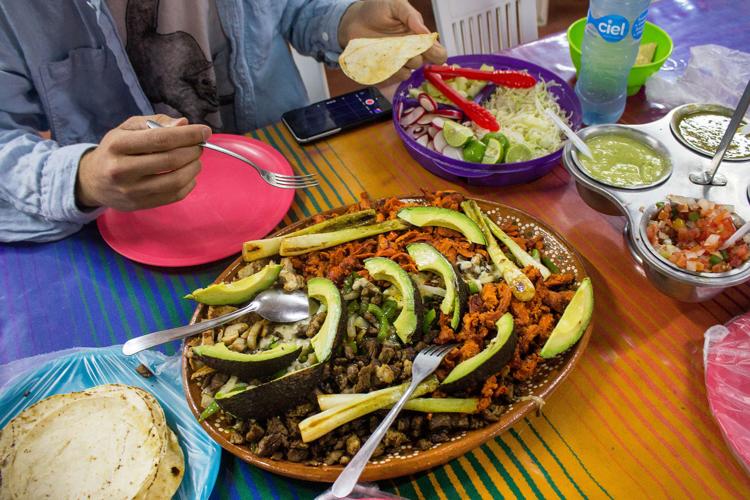 The streets of Calle 13 are lined with taquerias grilling up all manner of smoky meats. You can't go wrong here, but our favorite spot is El Molcajete, which is marked by the piles of green onions it sets in front of the long flattop. They make a giant parrillada platter with five different types of meat: carne asada, al pastor, pork chops, cheesy alambres and piquant slices of cured chorizo. It's served with flour tortillas, so you can make your own tacos. Address: On the southeast corner of Calle 13 and Plutarco Elias Calles.