More than 20,000 blue and white dinner plates become the scales of a 200-foot Chinese dragon, as one man meticulously ties on each piece. 
Its head is made of cups, bowls and soup spoons, all in the same blue and white pattern. Each piece is hand-tied by the same person. 
When it's finished, it will glow with the blue lights attached to its metal frame.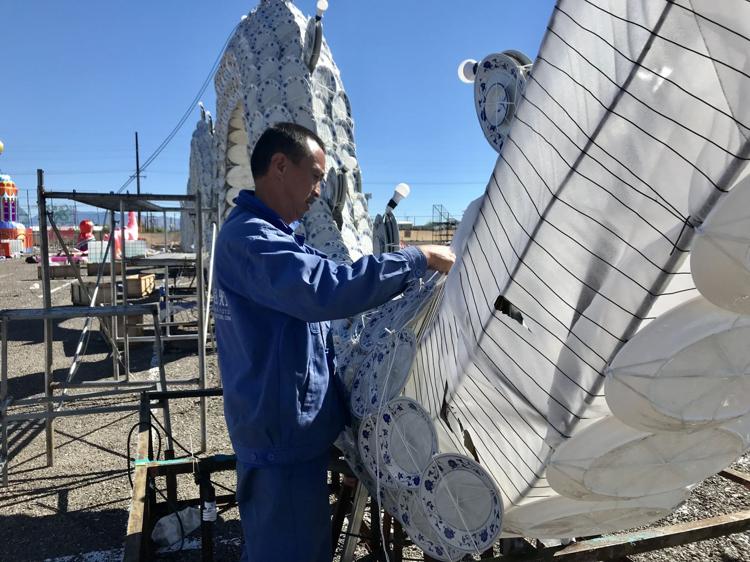 The dragon is one of 47 displays at Lights of the World, a new-to-Tucson light and lantern festival that highlights different cultures and opens Nov. 8 in the east parking lot of Kino Sports Complex.
Every display lights up and ranges in size from 18-60 feet.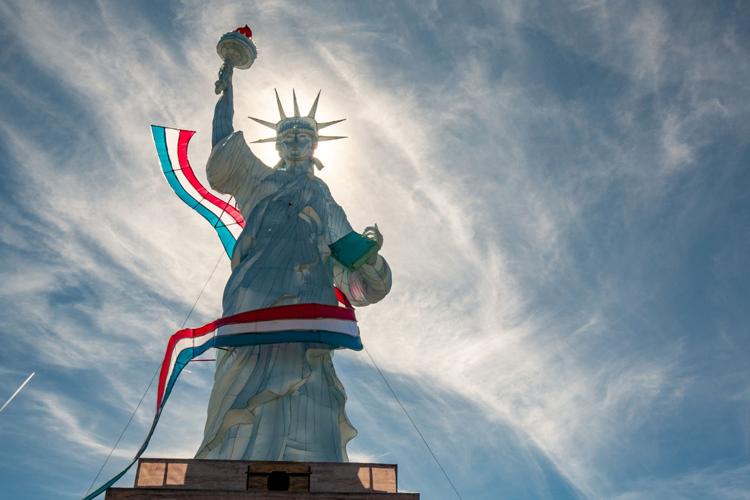 There are tunnels to walk through, a huge tyrannosaurus rex made of recycled plastic bottles, a stegosaurus made of aluminum cans, glowing jellyfish, a giant Christmas tree, giraffes, the Statue of Liberty, the Eiffel Tower and so much more.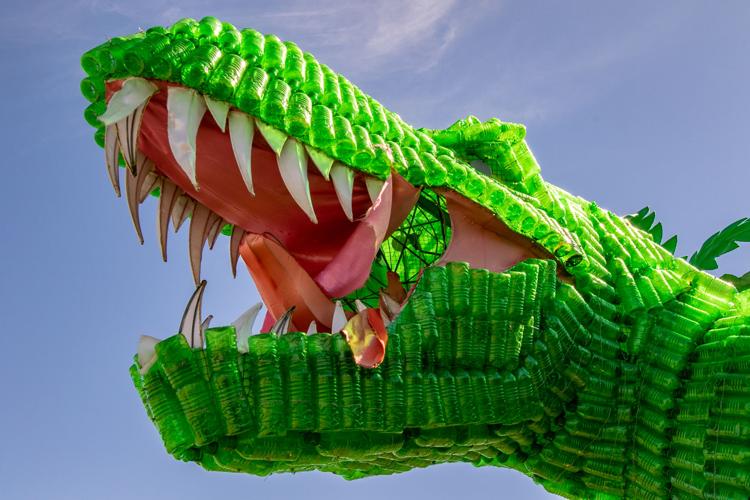 When all is said and done, more than 6 million LED lights will make the festival a magical spectacle. 
Construction takes about 45 days and each display is built by hand by 40 people who travel from China, says Jay Velez, co-owner of CHB Entertainment, an Arizona company that puts on amusement events.  
There will also be 15 carnival rides, Chinese acrobatics shows, a live sea lion show, a sting ray encounter, artisan vendors and a food court with authentic Chinese food and American food.
Everything — including rides — is included in admission, which is $19.99 in advance and $24.99 once the festival starts. Food and vendors are extra.
"We're trying to make it so all can go," Velez says. "It's for everybody from retired to young."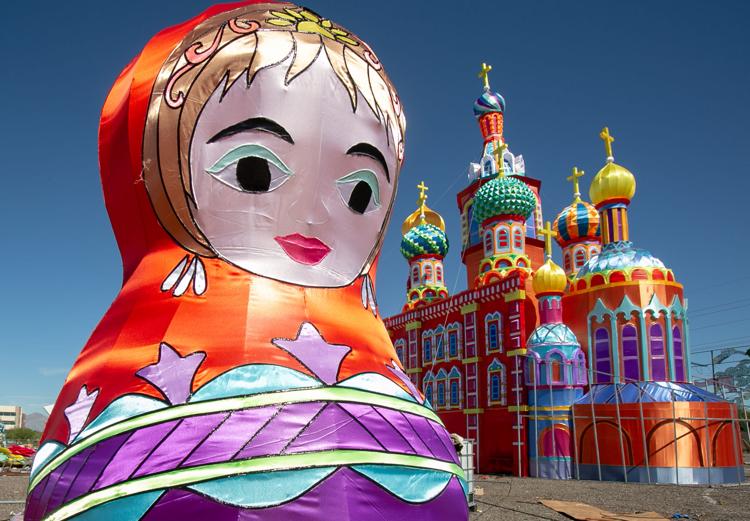 There are interactive exhibits, too, says Kathleen Bollig, Velez's wife and co-owner of the business.
"Kids can beat on the Korean drum, there are cutouts for pictures and electric bikes to pedal and the faster you pedal the higher the lights go, Bollig says.
The festival has a large community component to it as well. If you buy tickets from Ace Hardware, a portion of proceeds will benefit the Sabbar Shrine Center. Shriners Hospitals for Children provide specialized care for children regardless of their ability to pay. Girl Scouts, Boy Scouts and 4-H will be involved and there will also be a drive for Gap Ministries.
"We really want this to be a community event for Tucson," Velez says.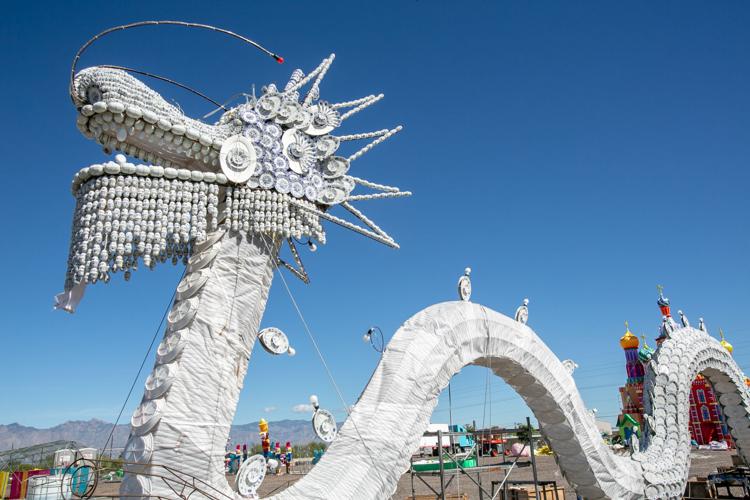 If you go
What: Lights of the World
When: Nov. 8 through Jan. 2, Tuesday-Sunday, 5-10 p.m. 
Cost: $19.99 in advance; $24.99 once the festival starts; kids age 3-and-under get in free. Active military and first responders get free admission on Tuesdays with ID