Reid Park's new playground is now open. 
The play area near the DeMeester band shell replaces an older, smaller playground in that location. (The playground near 22nd Street is still there). 
Not only does this new playground have shade in certain spots, but it's mostly ADA accessible.
"There are ramps all throughout, so it's more accessible than normal playgrounds are, with lots of lower components so kids in wheelchairs or of different abilities can play," says Sierra Boyer, the community promotions and marketing manager for Tucson Parks and Recreation.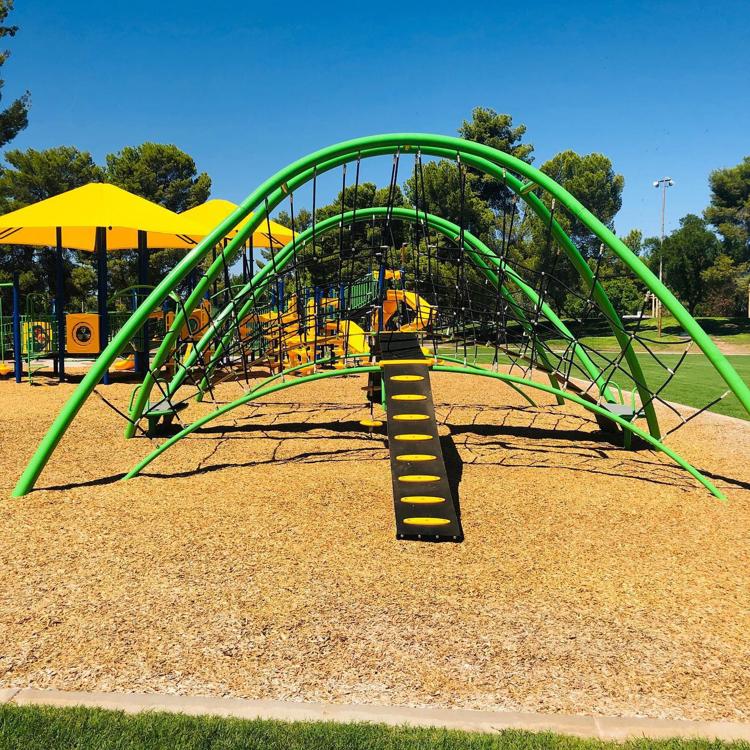 Components include musical pieces, climbing structures and a rocking feature — basically a teeter-totter a child in a wheelchair could roll onto.
The playground includes an area for kids ages 2 to 5, as well as a bigger playground for kids ages 5 to 12. A few swing sets (that aren't yet installed) are also planned.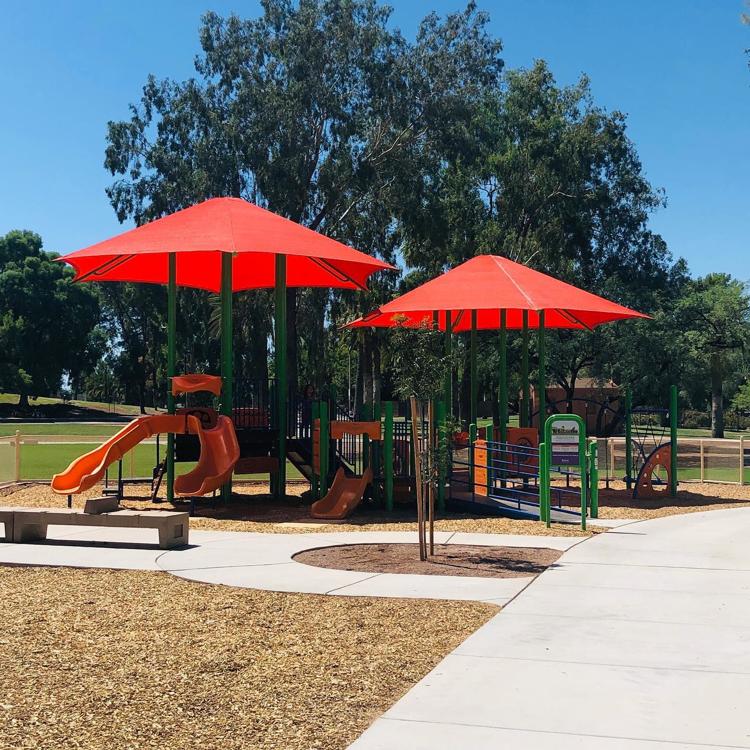 The project cost around $700,000 and was funded by the city's Impact Fees, Boyer says. 
Construction on a splash pad for the park may tentatively begin next summer. That project is separate from the playground and one of the Proposition 407 projects. Check out this story for more information about other Reid Park plans. 
"The community has been asking for something that is more accessible, and something that is not the same cookie-cutter playground, something that all abilities and ages can enjoy," Boyer says. 
A grand opening is planned for Friday, Sept. 13 at 5:30 p.m.