Tucson's history goes way back. 
We have evidence of agricultural settlements on the Santa Cruz River that date back to around 1,000 B.C. and we know the Hohokam thrived between 200 and 1450 A.D., according to the City of Tucson's site. 
We just celebrated Tucson's 242nd birthday last weekend — a date that commemorates the establishment of the Presidio in 1775. Then, we became part of Mexico in 1821 and joined the U.S. after the Gadsden Purchase in 1854.
Tucson has about 30 historic neighborhoods. That means many of us live, work and play in districts ensconced in history. 
Take note: These are not necessarily the most important facts about each of these neighborhoods. Instead, we went with the details that stuck with us. 
1. Winterhaven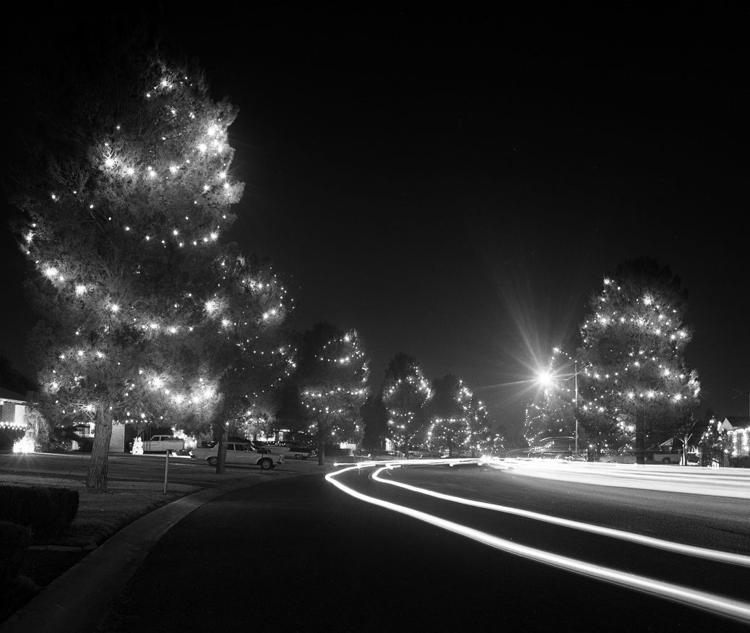 You've probably strolled Winterhaven, bundled up, oohing and aahing at holiday lights galore. The neighborhood, in fact, was developed in the 1950s with a Festival-of-Lights style display in mind. Developer C.B. Richards visited something similar in Beverly Hills in the 1930s and kept the Christmas theme in mind while designing Winterhaven. Hence, the enormous pine trees and Christmas Avenue. Richards wanted to give every street a festive name, but the City of Tucson said no. The neighborhood was designed to emulate the Midwest, with its big lawns and curving streets. 
2. Dunbar/Spring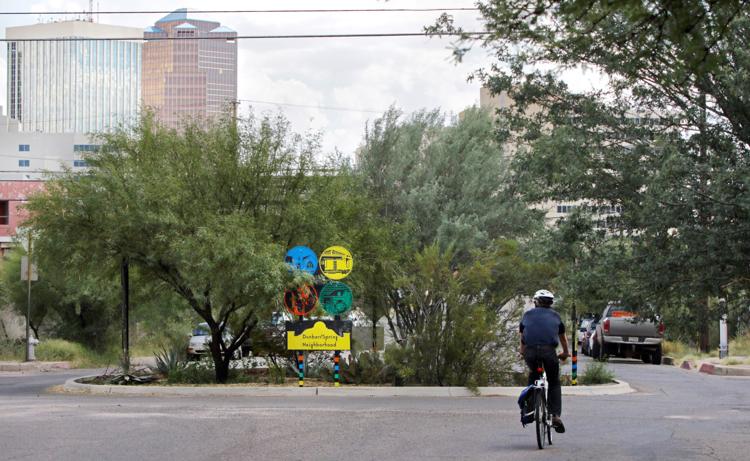 In the late 19th century, this neighborhood straddled Anglo and Hispanic communities at a time when Anglo settlers began to hold more power in Tucson. In the 1920s and 1930s, significant numbers of Anglo, Hispanic and African American people lived in the neighborhood and eventually it became the site of the segregated elementary school Dunbar School. 
3. West University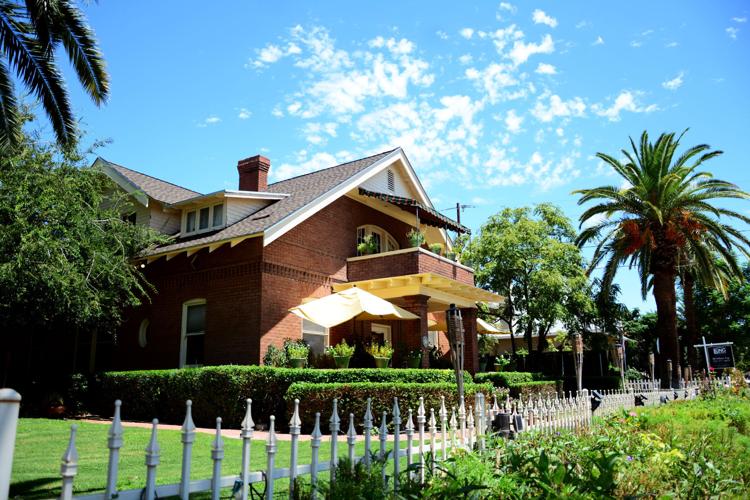 A lot of important people lived here, including George Martin, who owned a drug store. Even better, Martin owned the Coca-Cola franchise in Tucson in 1911 and often strolled the streets peddling soda from his burro. 
4. Barrio Anita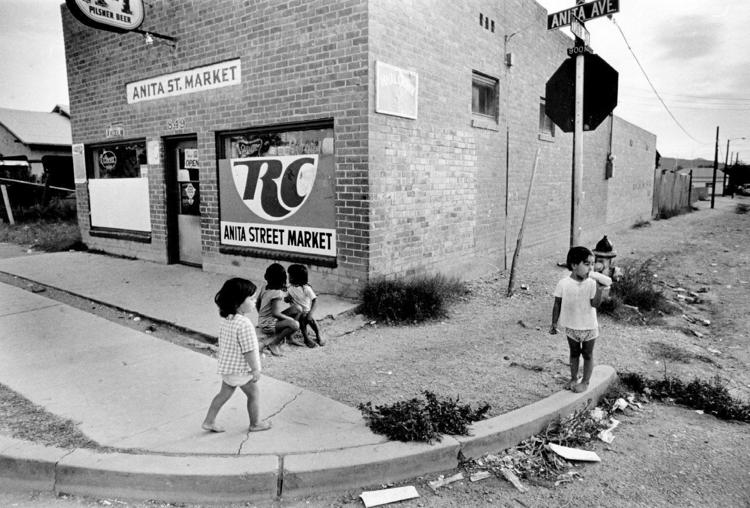 A number of Chinese grocers used to operate out of this neighborhood. So did a baseball team — the Oury Park Tigers — who, in the 1930s, could draw out 400 fans for a game at what is now David G. Herrera and Ramon Quiroz Park. Also: Barrio Anita takes its name from its main street named for Annie Hughes, sister to Louis, Thomas and Sam Hughes. Anita is Spanish for Annie. 
5. Blenman-Elm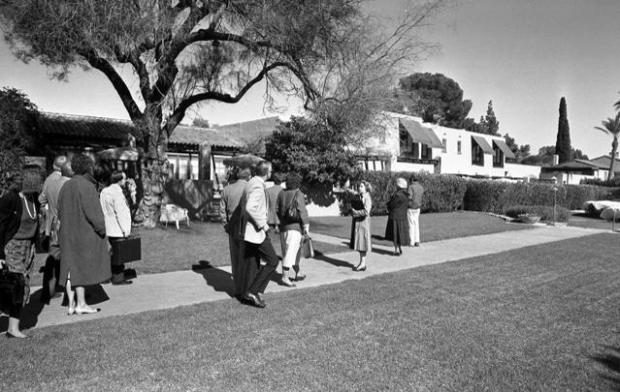 Isabella Greenway, widow of former Rough Rider John Greenway, opened the Arizona Inn in this neighborhood in 1930. Isabella, close friend to Eleanor Roosevelt, btw, also opened the inn as a way to create demand for her furniture shop that employed World War I veterans. 
6. Pie Allen
This neighborhood is named after former mayor and homesteader John Brackett "Pie" Allen who had a reputation for selling dried apple pies to soldiers. So this neighborhood is literally named after pie. 
7. Iron Horse
Life here revolved around the railroad, aka the "Iron Horse." In the days before telephone, the Southern Pacific railroad had a rule requiring employees to live within one mile of the railroad so they could hear the whistle summoning them to work. The Iron Horse Historic District is one of five areas that met that one-mile requirement.  
8. Barrio El Hoyo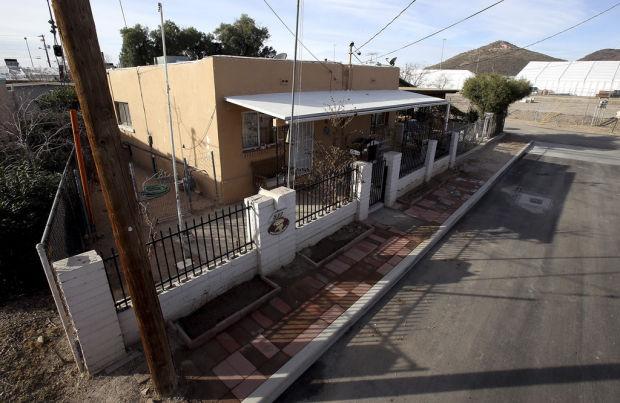 AKA Tucson's Disneyland. Just kidding, but in the 1870s, Leopoldo Carillo, who owned most of this property, developed Carrillo's Gardens with an artificial lake, caged animals and space for concerts and dances. A nearby field hosted University of Arizona football games and a Tucson Air Show in 1911. After his death, the gardens became an amusement park called Elysian Grove. 
9. Menlo Park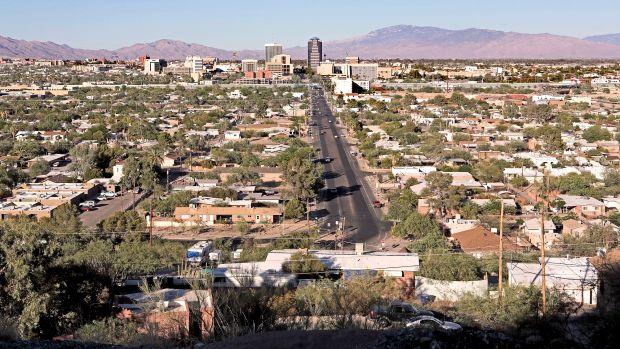 This is where you'll find Tucson's birthplace at the base of "A" Mountain. From the early 1900s to the 1940s, residents could take a dip in the Santa Cruz River. An unfiltered swimming pool in the neighborhood was often drained to irrigate nearby watermelon fields. 
10. Barrio Libre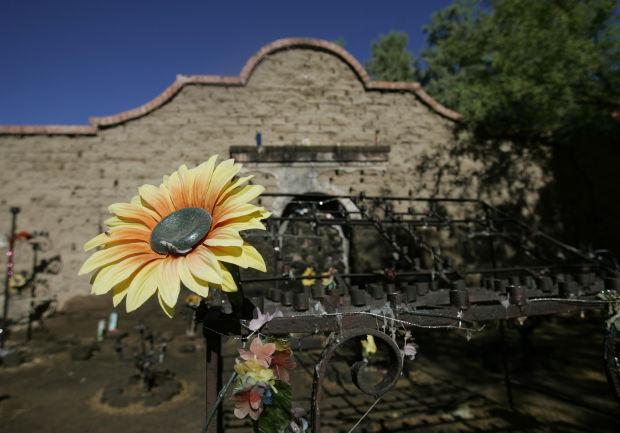 This is where you go to experience Tucson in the 1870s. Although the northern part of the neighborhood was demolished in the 1960s, this is still where you'll find Mexican-style streetscapes and the most Territorial-period adobe buildings in the city. Barrio Libre + Barrio El Hoyo + Barrio El Membrillo = Barrio Viejo. This is also where you'll find El Tiradito, a shrine to a sinner shrouded in legends of spurned lovers.