RSSPhoto Blog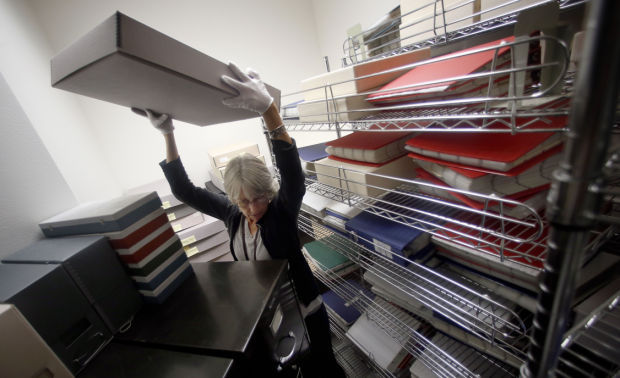 The $48,962 the Arizona State Museum received recently from the National Endowment for the Humanities won't buy much, but it could go far.
The museum, repository for the state's archaeological and cultural treasures, will use the money to plan for preservation of its photographic collection, as it recently did with its fiber and ceramic treasures.
It can be a long process. The new pottery vault required $2.4 million in grants and contributions. It took seven years to catalog and conserve the pots, and to build 3,200 square feet of climate-controlled vault and display space.
The museum's collection of textiles, from baskets to sandals, is walking a similar path.
They are now ensconced in climate-controlled comfort. An exterior exhibition space has yet to be built.
The museum's photographs, meanwhile, are stored as best they can be in museum-quality sleeves and boxes, but in conditions that speed their gradual deterioration.
The 500,000-plus collection of prints, negatives, slides and film dates to the early 1900s, with some even earlier than that, and spans photo technology from glass plates to digital, said Janelle Weakly, curator of the museum's photo collections.
The films and stills document the digs that produced the museum's archaeological finds and the making of its ethnological treasures.
The collection includes glass "lantern slides" used in lectures by some of the museum's famous archaeologists and anthropologists, such as Emil Haury and Byron Cummings.
Weakly even has a "ballopticon" used to project the images, some of them hand-colored.
The most fragile pieces of the image collection were moved to the only room available to researchers in the pottery vault.
The grant will allow museum conservators to convene a team of architects, facilities managers and image-preservation specialists to plan for a new climate-controlled facility.
Teresa Moreno, the museum's associate conservator, said the planning grant could lure additional money from the National Endowment, and further fundraising would be necessary to match it.
Humidity is the biggest threat to the collection, said Weakly. It ranges from 19 percent or so in winter to the 74.2 percent recorded on a muggy morning this week.
The building's air handlers "belong in a museum," joked Moreno.
"It's an actual miracle that some of this technology that dates back to the 1920s still works," said Patrick Lyons, the museum's director.
The museum, designed by noted Tucson architect Roy Place, was completed in 1926 for use as the University of Arizona library.
It's a great building but it was designed for a very specific purpose — to house the university's book collection in a central stack of metal shelves, five stories high, that also serves as structural support for the building.
A master plan for complete renovation, devised in 2000, had a $60 million price tag.
That's not happening any time soon, so the museum is bringing its facilities up to contemporary snuff in small steps — pots, textiles and now the plan to consolidate an office and two storerooms into a single repository for its photographic images.
Lyons is also making a separate push to remodel the lobby.
He said the acoustics are bad for tour groups, the lighting is not directed toward the exhibits and the exhibits themselves need updating.
His director's council, the museum's fundraising arm, has pledged money for planning and an anonymous donor has promised a substantial gift toward that project.
When all that is accomplished, said Lyons, the museum wants to replace its major exhibit, "Paths of Life," with one that will tell the story of human habitation in the Southwest and how that story is uncovered by archaeologists and anthropologists.
Years of planning have already gone into that exhibit, originally slated for a new exhibition space at the city of Tucson's Rio Nuevo redevelopment site.
Consultation with consultants and tribal representatives have enriched that story, said Lyons, but "it's a different level of fundraising. We've never been in that territory."
He wants to finish the other projects before trying to raise $6-to-$8 million for the new exhibit.
Meanwhile, he's working with the university to confront some "deferred maintenance" on the historic building.
"The university has been a really good partner. They've kicked in air handlers, all sorts of other improvements along the way, whenever they can afford to do it, but the building still has a lot of challenges."
Lyons said he's amazed each change of season when the UA's facilities team manages to coax the building's heating and cooling back into operation, and he wasn't all that surprised when the three-story-high, arched windows that are the building's architectural signature began leaking in recent rains.
About this blog
Thanks for visiting the Arizona Daily Star's photography blog. Our dedicated staff of five staff photographers have deep roots in Tucson and range in experience from two years to more than 30 years in photojournalism.
Email photo editor Rick Wiley at rwiley@tucson.com
View more...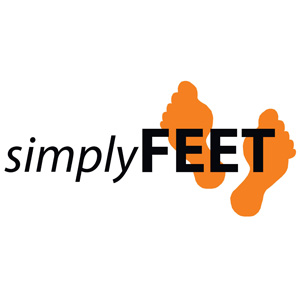 We will find the source of the pain and take the steps to correct it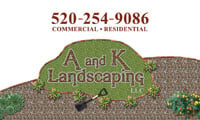 Is your yard looking like a barren wasteland?  Let us help.  O…

Mike's Drilling LLC tries to be as informative as possible in …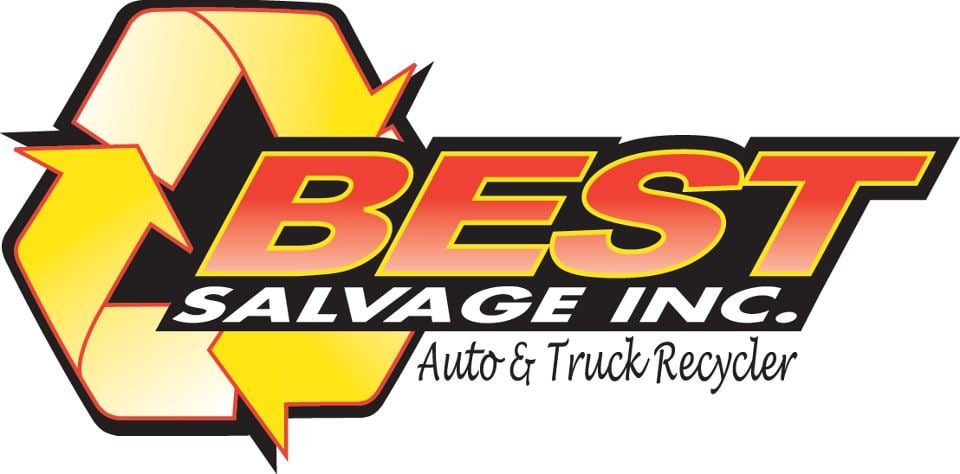 We offer high-quality re-manufactured engines and transmissio…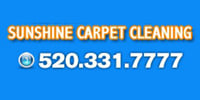 Sunshine Carpet Cleaning uses the most innovative equipment an…