Tucson woman's wandering tortoise rescued from Beetle
The Arizona Daily Star editors thought SyMone Nelson's adventure with her tortoise was worth sharing. This tortoise proves that we shouldn't discount the slow, steady movement of the species. The story is told in SyMone's words as she first shared it.
My tortoise escaped and had an adventure
One of my tortoises had escaped and a wonderful neighbor, Eileen Hanley, who lives about a block away, found him and saved him for me to pick up. I went over to her house, picked up the now renamed, Houdini, and put him on the floorboard of my VW.
How much trouble can one tortoise get into during a 2-minute drive?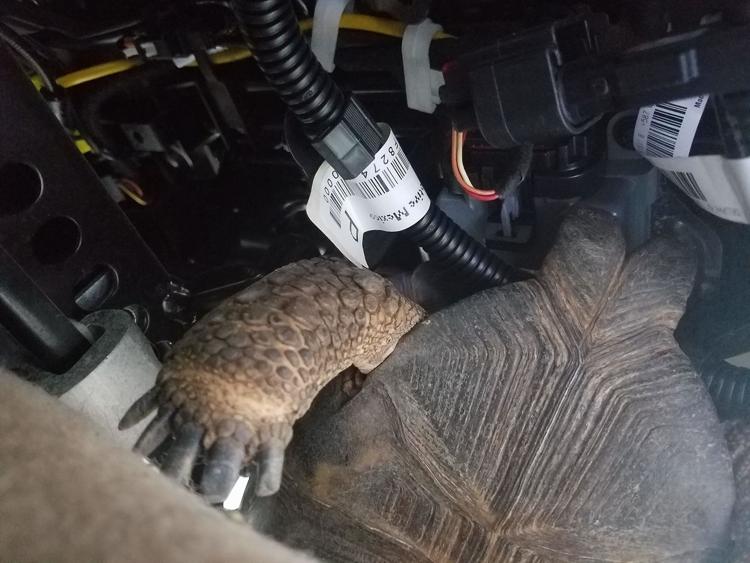 I didn't figure I'd need a box, because it was only about a 2 minute drive home. But when I got home, in that short time, Houdini had wedged himself under the passenger seat! I tried to get him out, but the more I adjusted the seat, the further back he got.
I couldn't do this alone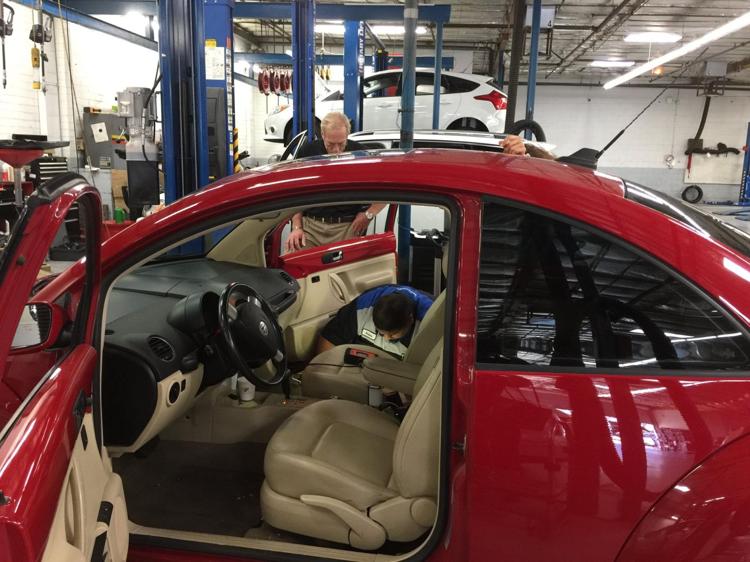 Panicked, I drove over to Chapman VW on 22nd street here in Tucson, ran in and said I had an emergency. At first they couldn't believe this. But after they saw his little hind end barely protruding from under the seat, I had several people (who were very busy doing their own jobs!) come out to try to manipulate him. He got further and further stuck.
It takes a village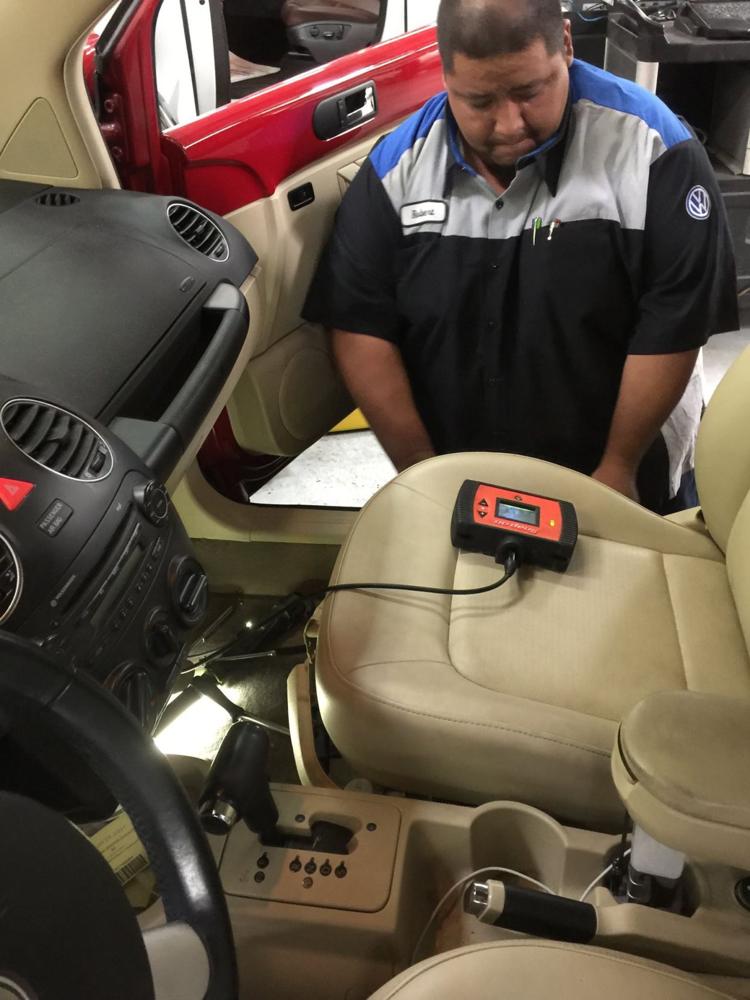 Finally, they called in RT (Robert Torres), who Mia Chavez said "could do anything." They had to drive my car into the garage, where RT pulled out his lighted camera and placed it on the seat so he could see what position Houdini was in. RT had to disassemble the seat to get him out.
Houdini is so 'relieved'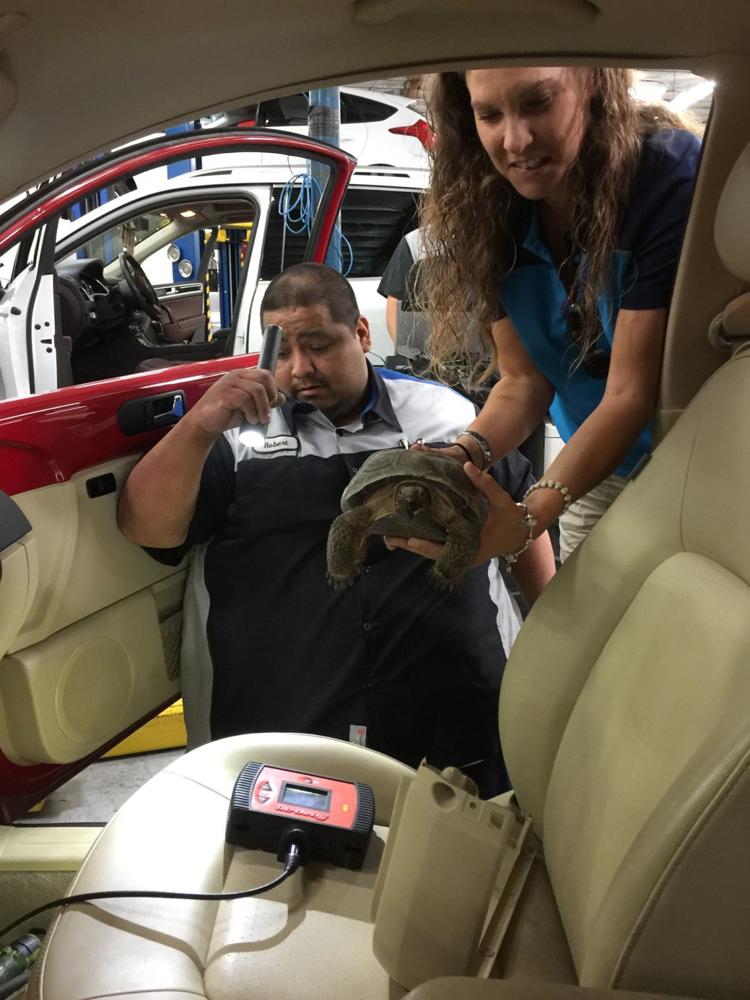 I was so happy, as was everyone, to see that the tortoise was safe. In fact, Houdini was so happy, he proceeded to pee profusely!
Great customer service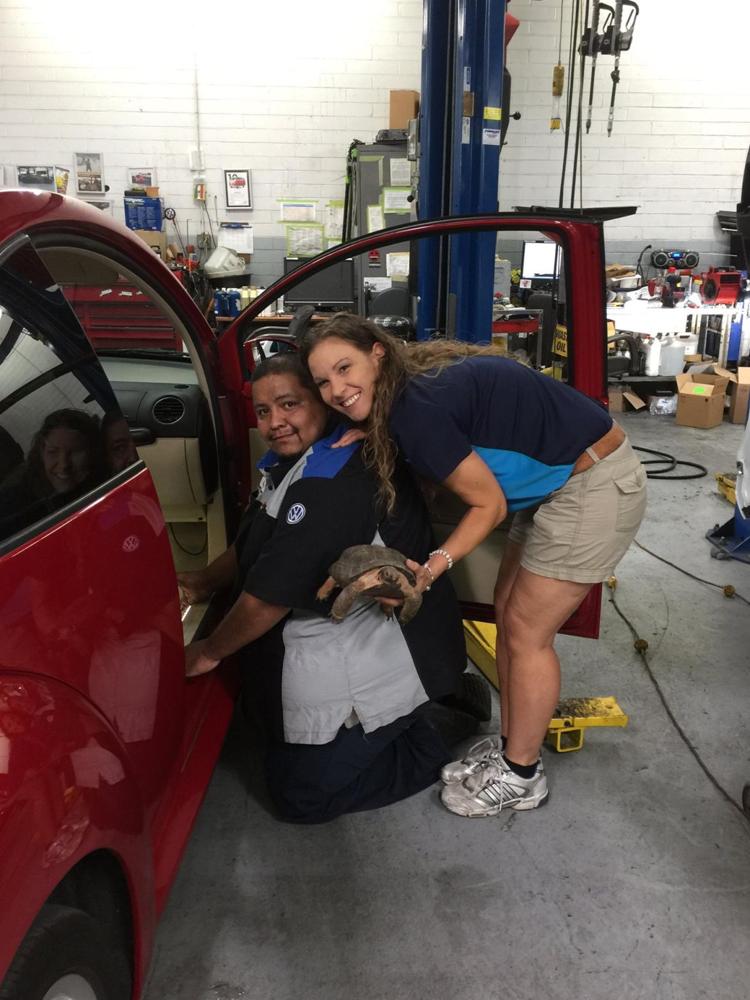 I can't thank Chapman VW enough! When I asked how much, they said, "No. It's on the house." Wow! Talk about customer service! Thank you guys sooooo much!
Home, safe and sound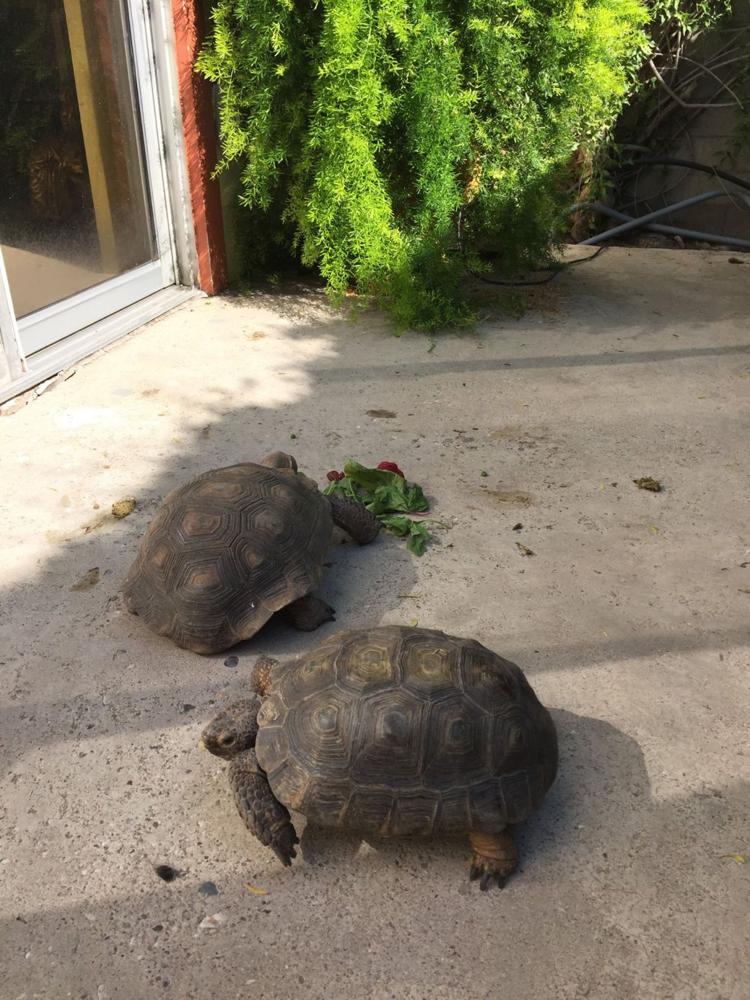 Houdini was born on my property about 15 years ago, and I love him. I put him out on the lawn, but, as you can see, he made his way up to the sliding door, so I gave him some treats. Other tortoises came to greet him. (Not really. They came to help him eat his organic greens, strawberries and grapes! LOL) So happy to have him back!