The No. 18 Wildcats were able to edge UConn for the first time in program history, but it didn't come without a fair share of drama, celebrity appearances, and, of course, Waltonisms. Here's the best from McKale Center at Arizona's final nonconference game of the year.
By Justin Spears / Arizona Daily Star
Allonzo Trier's knee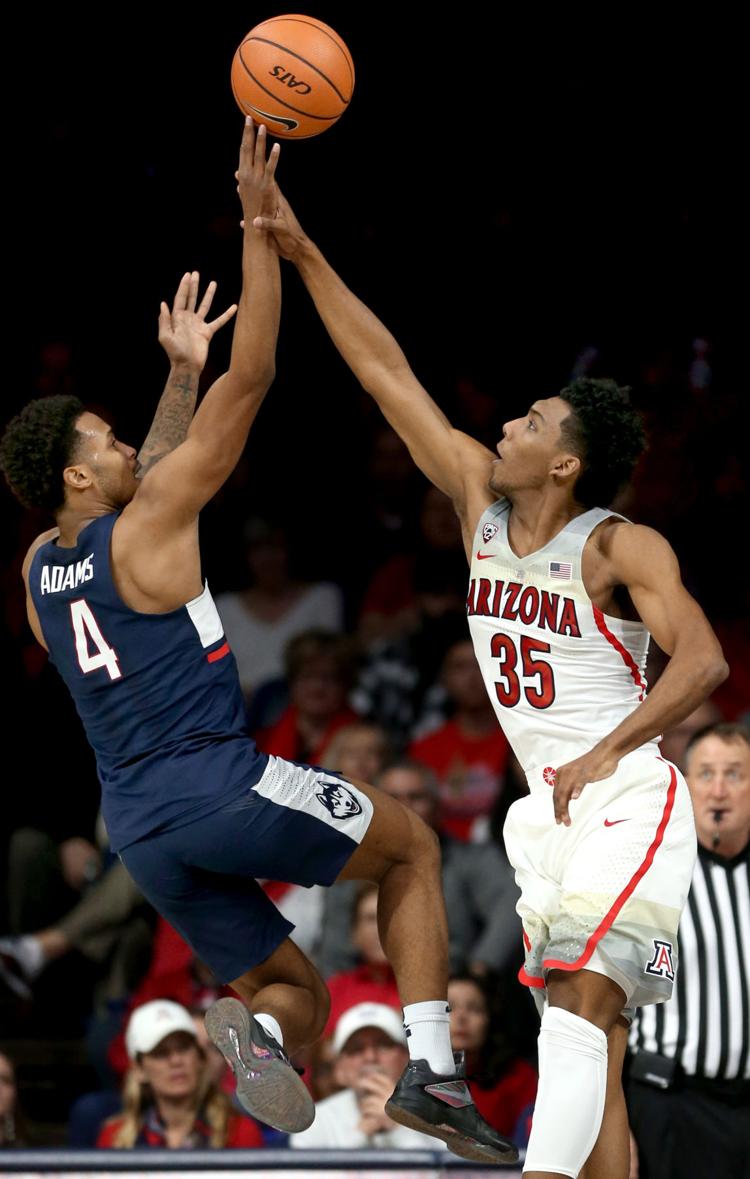 Allonzo Trier suffered a mild knee sprain against North Dakota State Monday and was questionable for Thursday night. Trier played after all, wearing a sleeve over his left knee.
Trier removed the sleeve after going 2 of 5 for six points in the first half. He looked more comfortable in the second half, and finished the game with 15 points on 5 of 11 shooting. Trier and the Wildcats will get a full week of rest and rehab before their Dec. 30 Pac-12 opener against Arizona State. The game is already sold out.
Welcome back, Walton!
Bill Walton is WILD 😂😂 pic.twitter.com/ICadimhlr4

— Barstool Arizona (@UofABarstool) December 22, 2017
Bill Walton is no stranger to saying outlandish things on a TV broadcast. Thursday was no different.
During the game, Walton pulled out a piece of art that is familiar in the Old Pueblo, a cactus rib that still had the roots attached to it.
"This is a sacred piece of art," Walton said.
What will Walton do next time?
Star-studded night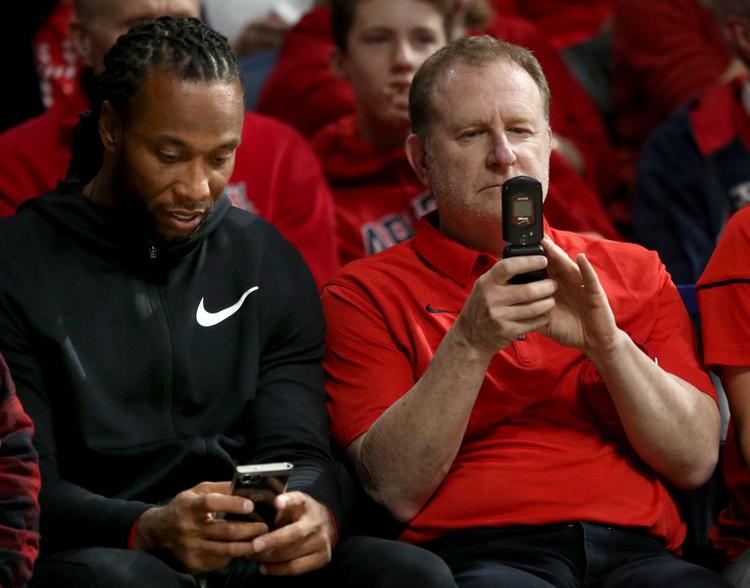 Thursday's game brought out the in-state celebrities. Arizona Cardinals wide receiver Larry Fitzgerald and Phoenix Suns owner Robert Sarver sat next to each other courtside, directly across from the Wildcats' bench.
Sarver is a Tucson native and a graduate of both Sabino High School and the UA. Fitzgerald attended Pitt, but is a familiar face everywhere he goes in Arizona. His 1,217 career catches rank third in NFL history.
Reggie Geary, who led Arizona to two Pac-10 championships and an appearance in the 1994 Final Four, attended the game with his family. Cleveland Indians manager and UA legend Terry Francona sat in his usual courtside seat.
He said it
I can only imagine what's going through that girl's mind in the first row. Walton called this cactus root "a sacred piece of art." You can't make this stuff up... pic.twitter.com/pB72vMFXBA

— Dominic Baciocco (@DominicBaciocco) December 22, 2017
"I have a lot in common with the saguaro. Neither of us can move laterally." — Bill Walton (see, we told you he loves saguaros)
A Harris homecoming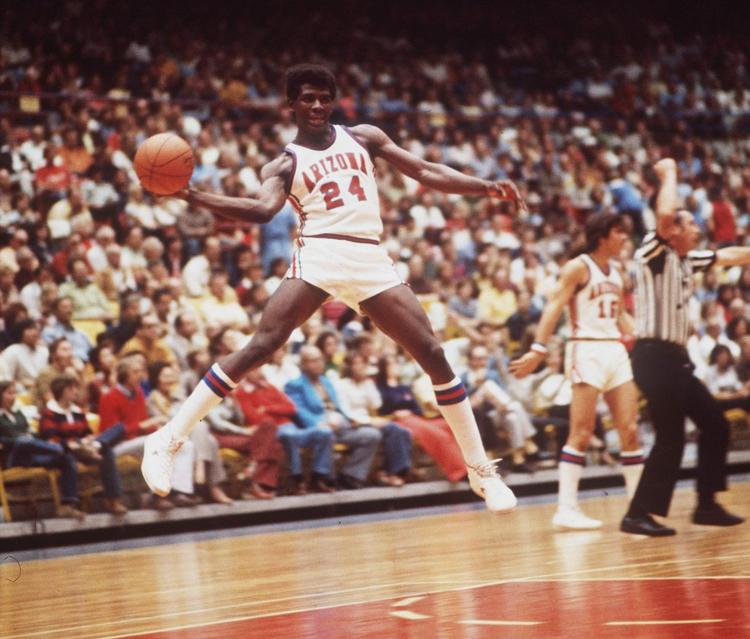 Another ex-Wildcat that received a colossal applause from Arizona fans was Herman Harris.
Harris played his last game at Arizona 40 years ago in 1977 and last week, he finally received his college diploma from the UA. He's not the first one that comes to mind when discussing successful Arizona basketball players, but there's more to life than putting a ball through a basket.  
Christmas at McKale
SANTA!!!!!!!!!!! 🎅🏻🎅🏻🎅🏻🎅🏻🎅🏻🎅🏻🎅🏻🎅🏻🎅🏻🎅🏻🎅🏻🎅🏻🎅🏻🎅🏻🎅🏻🎅🏻🎅🏻🎅🏻🎅🏻🎅🏻🎅🏻🎅🏻🎅🏻🎅🏻🎅🏻🎅🏻🎅🏻🎅🏻🎅🏻🎅🏻🎅🏻🎅🏻🎅🏻🎅🏻🎅🏻🎅🏻🎅🏻🎅🏻🎅🏻🎅🏻🎅🏻🎅🏻🎅🏻🎅🏻🎅🏻🎅🏻🎅🏻🎅🏻🎅🏻🎅🏻🎅🏻🎅🏻🎅🏻🎅🏻🎅🏻 pic.twitter.com/5DEeRm9RpN

— The Wildcaster (@TheWildcaster) December 22, 2017
Thursday night marked the UA's final game before Christmas, so McKale Center was decked out in holiday attire. Moments before tipoff, Santa Claus — fake or real, up to you — walked around the arena holding up the block A.
The security guard who normally escorts the Wildcats to the floor channeled his inner St. Nick as well. He wore a Santa hat to match his white beard. While the real Santa wears a red suit, the security guard opted for his usual garb.
He said it (again)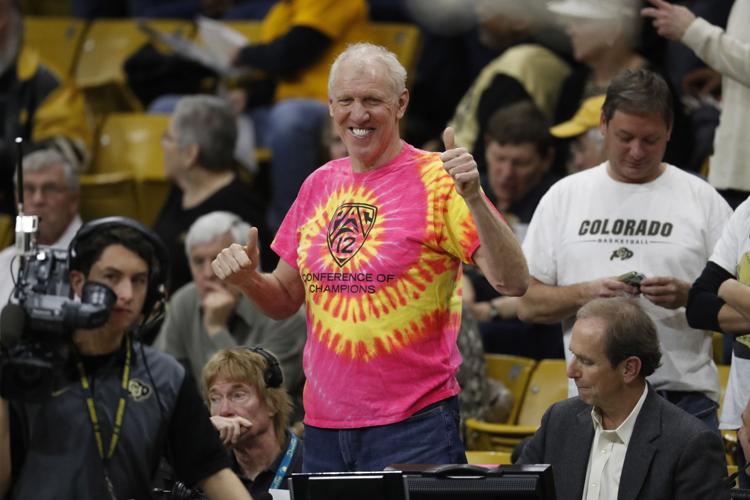 "I have a lot in common with the saguaro. Neither of us can move laterally." — You know who
The big number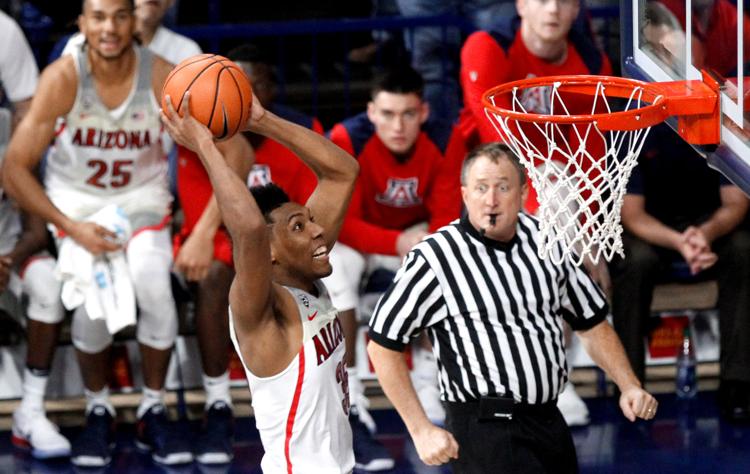 1
Thursday marked the first time Arizona knocked off UConn. The Huskies had won five consecutive matchups — including the 2011 Elite Eight.