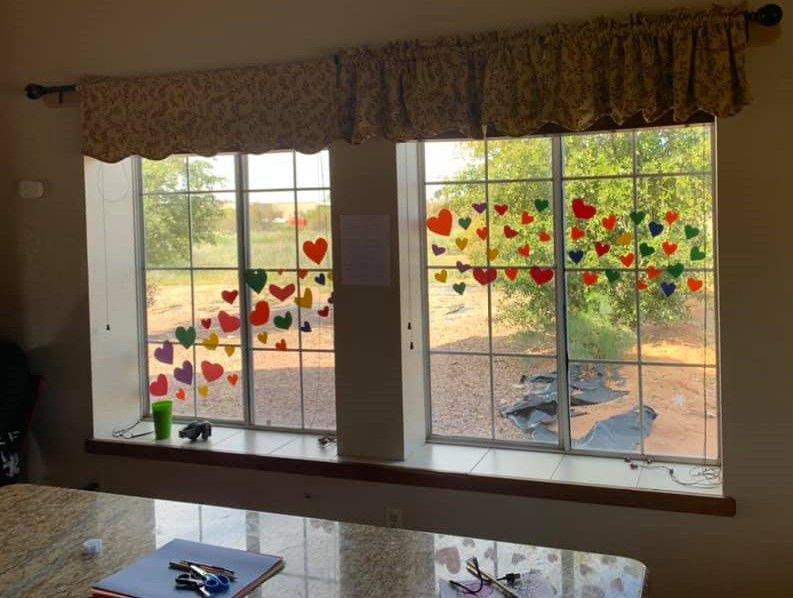 Tucson nonprofits and charities that serve those who are most vulnerable need your help.
The COVID-19 crisis and subsequent social-distancing measures have had a deep impact on Tucsonans who are at high risk and on the brink of financial collapse.
These individuals and families rely on services to maintain financial stability, overcome food insecurity or receive needed support during their time of need.
The Christian Tax Credit Alliance is a collaborative nonprofit group that supports the efforts of seven Tucson-based nonprofits that serve the needs of the most vulnerable.
Each organization is eligible for either the Arizona foster care tax credit or the charitable tax credit and they have all seen a decrease in donations while service needs continue to increase at an incredible rate. Each day brings a new daunting challenge and new unforeseen urgent needs.
Restrictions on gatherings have also impacted how these nonprofits serve, creating logistical nightmares while many nonessential staff members are forced to work from home.
Clients who receive services are isolated from the typical high-touch care to which they are accustomed ,and those who serve feel that pain deeply, as it is their passion to help those in crisis.
The reality is if these individuals and families on the brink are not able to find help through the amazing work these nonprofit organizations do, many will lose their livelihoods and homes, and that fallout could mean even more pain during the coming months and years for Arizona taxpayers.
Even though the state and federal tax-filing deadline has been extended to July 15, the Arizona Charitable Tax Credit and the Foster Care Tax Credit deadline is still April 15 for those wanting to take advantage of the 2019 dollar-for-dollar tax credit.
The Arizona charitable tax credit and the foster care tax credit allows taxpayers to keep their money in their community to serve their neighbors in need.
Here are Christian Tax Credit Alliance organizations and what they need:
Teen Challenge
Primary need: Funding. Weekly fundraising efforts have been canceled but people need the redemptive power of Jesus now more than ever. We have had to suspend family visitation to protect our students, but this is creating emotional strain on them and their families.
Hands of Hope
Primary need: Funding. Most pregnancy centers have closed, so we are one of the only operational facilities that offer free pregnancy testing and ultrasounds. We have seen an increase in clients but have had to cancel one of our biggest fundraisers, resulting in a $120,000 financial shortfall.
GAP Ministries
Primary need: Computers for our children to be able to conduct virtual visits with their biological parents as well as to complete their online schooling. Food and basic needs: specifically whole wheat crackers, 1% milk, bread, eggs, paper towels, laundry detergent and disinfectant.
Miracle Center
Primary need: Funding. The resale store (Treasures & More) has been shut down, so we are struggling to keep the women's program open during this trying time. The women are struggling with the isolation and we are working overtime to support them.
Sold No More
Primary need: Funding to help us continue to launch our online program. School closures halted our in-school speaking engagements that help us address cyberbullying, online predation and sexting, which all carry an increased risk of suicide. We are worried about the potential impact increased and open access may have on at-risk teens, so we felt this was necessary to protect those who are vulnerable.
Answers for Life
Primary need: Funding. We have had to shut down many essential services to protect the lives of mothers and their unborn babies. We are still serving pregnant mothers through our clinic. There are many logistical challenges we are working through to ensure the safety of everyone we serve.
Eagles Wings of Grace
Primary need: Clothing and monetary donations. Because most of our volunteers are over 60, we had to temporarily close to keep them safe. Clothing donations have completely diminished, so to reopen when we are able we will need those as well as monetary donations to stay afloat during the closure. Call 520-906-9915 and leave a message to schedule a pick-up when the pandemic subsides.
Concerned about COVID-19?
Sign up now to get the most recent coronavirus headlines and other important local and national news sent to your email inbox daily.