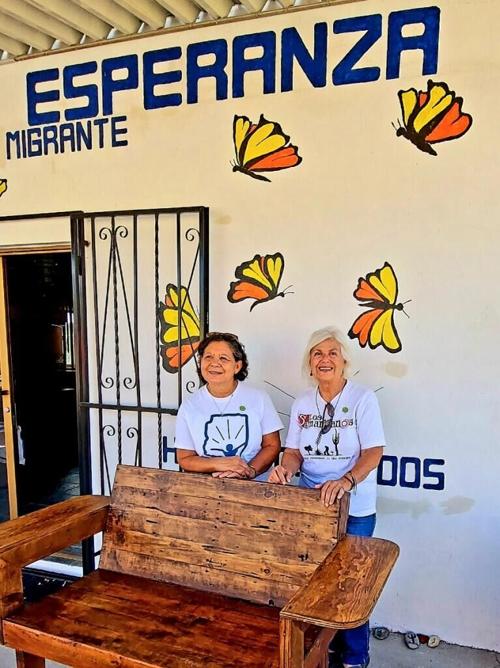 What: Ben's Bells promotes kindness and community involvement. Each week a person who makes Tucson better is "belled."
Last week's recipient: Gail Kocourek and Dora Luz Rodriguez
Nominator: Sandra Anderson
Why: "The kindness of Gail Kocourek and Dora Luz Rodriguez, especially to migrants, radiates throughout the borderlands," says their nominator.
The nominator met Kocourek about 10 years ago at a meeting of the Tucson Samaritans. She has made thousands of trips and oriented hundreds of people, bringing lifesaving measures and being a peaceful, helpful presence along the U.S.-Mexico border wall and surrounding areas.
The nominator also met Dora Luz Rodriguez at a Samaritan meeting 41 years after she herself made the dangerous desert crossing from El Salvador into Arizona at the peak of summer heat when 13 people in her group died. She is still helping travelers trying to find security and a better life.
Within the last year, the two women joined forces to open Casa de la Esperanza in Sasabe, Sonora. It is a migrant resource facility, especially for people who are waiting in a sometimes-dangerous desert outpost while they apply for asylum in the U.S.