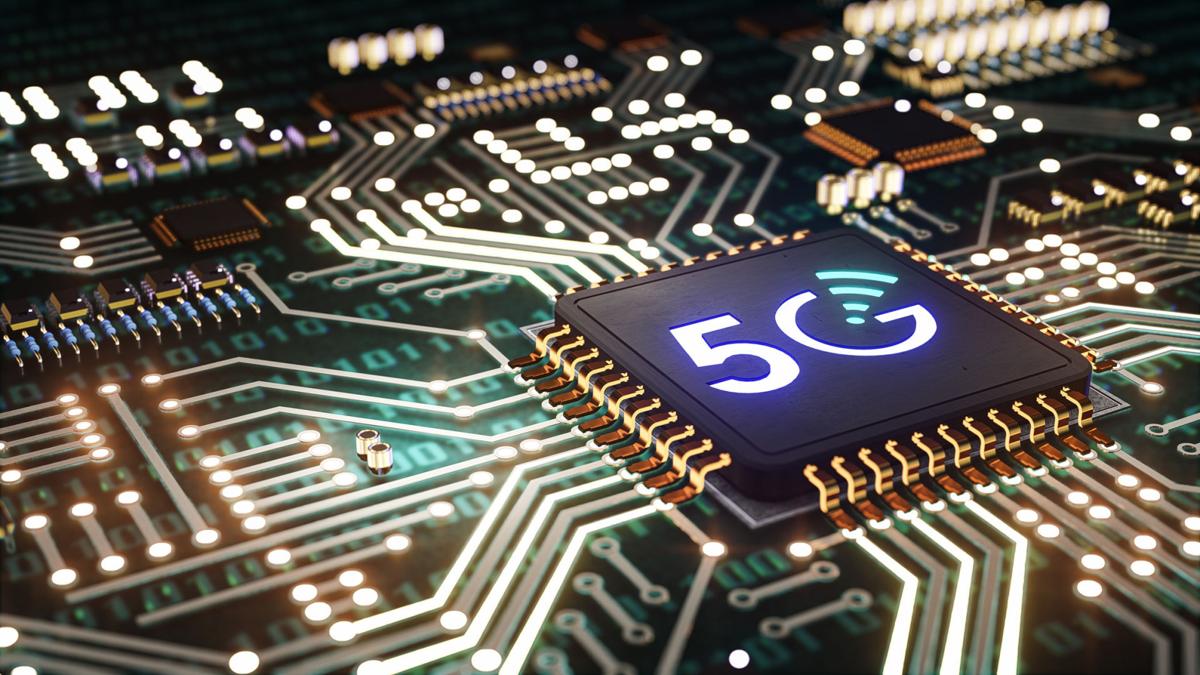 A Dallas-based company plans to set up a factory in Tucson, hiring more than 300 people to manufacture wireless radio components including equipment for emerging 5G wireless phone networks.
COMSovereign Holding Corp. announced Thursday that it signed an agreement to acquire a 140,000-square-foot building on 12.7 acres at 5120 S. Julian Drive, near Interstate 10 and East Irvington Road.
The company expects the building purchase to close in September and is looking to start hiring in mid- to late October for jobs with annual salaries ranging from about $30,000 to $150,000.
COMSovereign was co-founded and is led by Tucson resident and former Air National Guard flight instructor Dan Hodges, who previously co-founded two local telecom startups developing technologies to greatly speed up wireless and cellular communications.
COMSovereign plans to use the new facility as its U.S. manufacturing base to produce the majority of its wireless radio products and serve as the primary manufacturing site for its power supply and drone business units.
Full-scale production at the facility is expected to start by the end of the first quarter of 2021, the company said.
"We look forward to commencing full-scale operations in Tucson and drawing upon the deep talent in the local community that will play an important part in helping COMSovereign bring technology leadership in telecommunications back to the United States," Hodges said.
The company said it has received a job-training grant of $590,519 from the Arizona Commerce Authority for the hiring and training of more than 300 new employees it intends to eventually employ at its new manufacturing facility.
In the first year, COMSovereign plans to hire about 170 people and set up semi-automated production lines capable of making 100,000 components per day, Hodges said.
"We believe we will be the only U.S.-based company that can handle entire, end-to-end infrastructure builds, using its own equipment, its own software, its own firmware and services," Hodges said.
COMSovereign Holdings was founded in 2014 by Hodges and company president John E. Howell, after the pair collaborated to form TM Technologies, a spinoff of Tucson-based Medusa Scientific that has developed technology to greatly multiply wireless data-transfer speeds.
COMSovereign began assembling a portfolio of advanced telecom technology companies in 2014 with its acquisition of Florida-based Drone Aviation Corp., a maker of drones and tethered balloons used for communications.
COMSovereign set up its corporate headquarters in Dallas, home to one of its key acquisitions, because of its central location in the U.S., Hodges said.
Last year, the company acquired VEO, a San Diego-based company developing silicon photonics for high-speed computing and communications including 5G; DragonWaveX, a Dallas-based maker of microwave radios for telecom providers; Silver Bullet Technology Inc., a California-based developer of next-generation network systems and components; Tucson-based InduraPower, maker of battery and backup power systems for telecom networks; Lextrum Inc., a Tucson-based developer of two-way wireless technologies and components; and Colorado-based Sovereign Plastic LLC, a maker of plastic and metal components that will make parts for telecom hardware made by COMSovereign's subsidiaries.
The company is working to finalize the acquisitions of two other companies, Hodges said.
Medusa Scientific and TM Technologies, which are unrelated to COMSovereign, are still working to advance their bandwidth-boosting technologies, Hodges said.
Besides his entrepreneurial pursuits in Tucson, Hodges served for 26 years in the military, including his last 18 years as a senior flight instructor with the Air National Guard at the 162nd Wing in Tucson before retiring as a lieutenant colonel in 2014.