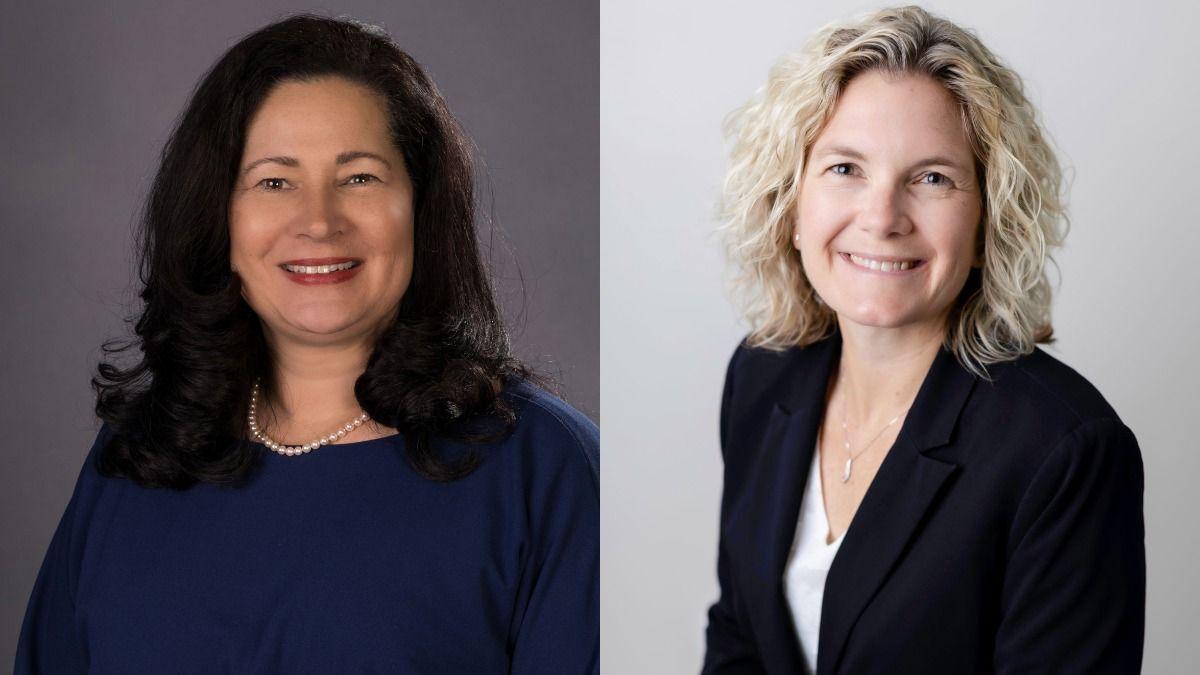 Tucson has gained a new aerospace engineering firm — and a new female-owned small business — as an Alabama firm is setting up shop here to better serve Raytheon Missiles & Defense and other defense industry customers in the West.
Cummings Aerospace, a Native American- and female-owned small business based in Huntsville, Alabama, is preparing to move into a new office on Tucson's northeast side where it will focus on its growing defense work, said Kelly Francis, director of strategic development at Cummings and a former Raytheon engineering leader in Tucson.
The company plans to hire more than 20 full-time employees over the next 18 months, said Francis, who leads the Tucson site.
Founded in 2009, Cummings Aerospace offers capabilities including model-based systems engineering, modeling and simulation, software engineering, mechanical and electrical design and advanced manufacturing.
The company employs about 100 people, including at its headquarters office in Huntsville — a center of space tech known as "Rocket City" and home to a major Raytheon missile assembly plant — and at offices in Largo and Niceville, Florida.
Besides Raytheon, Cummings' customers include other major defense prime contractors like Lockheed Martin, Boeing and Northrop Grumman, and the company also does contract work directly for the Defense Department, Francis said.
Company President and CEO Sheila Cummings says the company plans to leverage its core competencies in aerospace system development and strategic partnerships with industry and academia to establish a corporate base in Tucson.
She cited the presence of the University of Arizona as a source of engineering talent, the area's relatively low cost of living, local economic growth and the diversity of industries as draws to Tucson.
The natural beauty of the area is another big plus, said Cummings, who has visited Tucson many times through her work with Raytheon.
"It's a beautiful location, the desert environment, the weather, the views — it's gorgeous," she said.
TIME FOR A CHANGE
Francis, who spent 21 years in Tucson leading some of Raytheon's biggest programs before retiring in July, worked with Cummings for years as her company provided engineering services to Raytheon as a strategic supplier.
Francis said she didn't intend to go back to work, but when Cummings approached her she leapt at the chance to work part-time to help the company set up shop in Tucson.
"There's a lot of opportunity to support the defense industry out here, and having a footprint here allows us to be closer to multiple customers and really support the community," said Francis, who managed cutting-edge programs including missile defense and hypersonic weapons at Raytheon.
Cummings' new Tucson office, a 3,200-square foot building at 4713 E. Camp Lowell Drive now undergoing remodeling, is eyeing an open house in March or April, Francis said. The office will initially support the company's missile defense, Air Force, and Navy programs.
Working at Cummings was a timely opportunity for Francis, who said she had plenty of opportunities at Raytheon and was on an upward career trajectory, but she wanted to spend more time with her 9-year-old son.
"To me, it's really exciting to work at a women-owned business, and a small business," Francis said. "There's such a unique opportunity for work/life balance here that I haven't had before."
Francis said she was also drawn by Cummings' emphasis on community involvement.
ADVANCING STEM IN TUCSON
The company plans to work locally to advance STEM (science, technology, engineering and math) programs and work with veterans' groups and nonprofits, Francis said.
Initially, Francis said, Cummings may partner on STEM outreach with companies like Raytheon, which runs several STEM programs including Math Moves U and supports programs like Girls Who Code.
She welcomes the chance to be a role model for girls to consider careers in engineering and other advanced technical fields, noting that she used her degrees in math and computer science to get into engineering.
"To me, it's opening young girls' minds to the fact that you can be problem solvers and use critical thinking and not to be afraid to try on all the areas of technology and math that are available to them today," said Francis, a board member of the Arizona chapter of Women in Defense, an affiliate of the National Defense Industrial Association.
In 2019, only 13.8% of aerospace engineers employed in the U.S. were women, according to the U.S. Bureau of Labor Statistics.
"I'd love to get that to more like 35% or 40%," said Cummings. "The aerospace field is hard, obviously, but I think if we start at the elementary level to really try and get students interested in that discipline of engineering, we can be successful, long term, in raising that percentage."
Cummings, a member of the Lumbee Tribe of North Carolina, says she also wants to help support local tribes in Arizona.
For now, Francis is focused on hiring systems, software, mechanical and electrical engineers, as well as operations staff, for the company's Tucson office.
Cummings is looking for full-time employees and offers a comprehensive benefits package including an employee stock ownership plan.