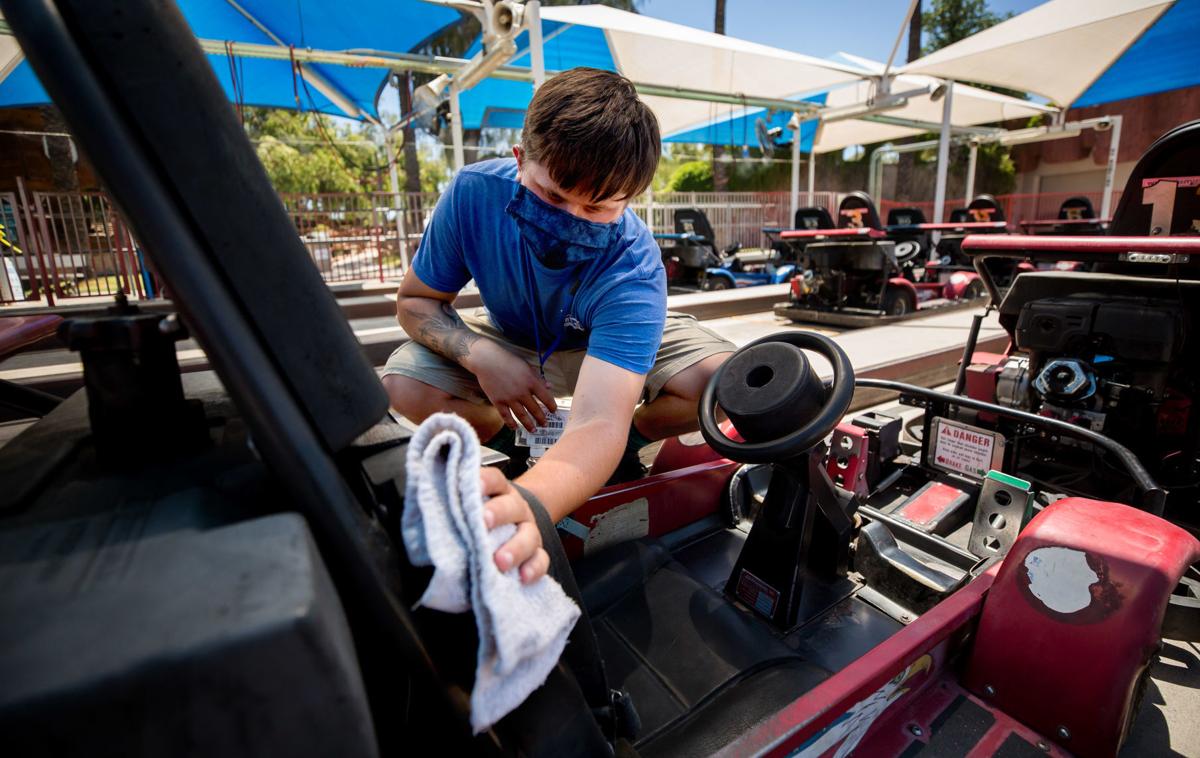 It's been three months since the coronavirus arrived full force in Tucson and while some days have whizzed by, the months couldn't have felt longer.
Yet, somehow, July is staring us in the face and it comes bearing gifts — a three-day weekend in honor of Independence Day.
If you're wondering what you'll do with the extra time, we've done a little bit of the legwork for you.
A number of Tucson-area businesses have reopened and are ready to welcome you.
Some establishments will have limited hours, most require reservations, and new rules have been put in place on social distancing and the number of people who can enter at any given time, so be sure to check with your venue of choice before making your way out of the house.
LET IT GO
Isolating has had its pros — more time with the kids and significant other, time to tackle that home-improvement project or learn a new skill. But let's be honest, there have also been days when you've needed nothing more than to smash something.
The good news is, the rage room at the Breaking Point Tucson is open. You can smash glass, appliances and other household items to your heart's content.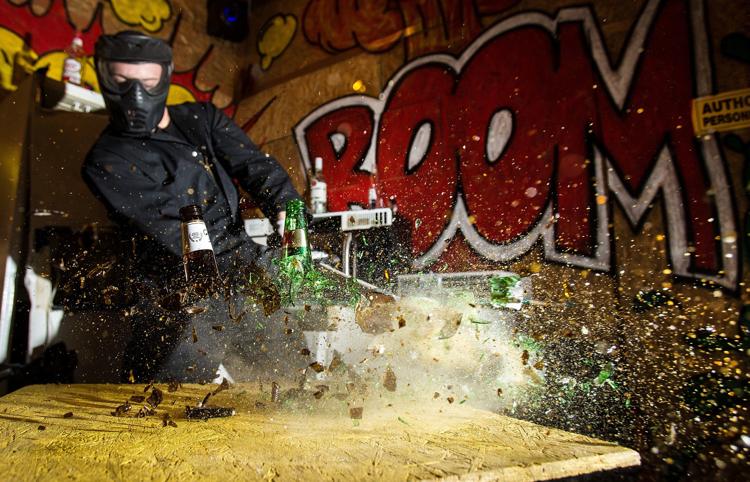 If you're not the aggressive type, the Breaking Point has a splatter room, the entirety of which is your canvas to throw paint around in, or at the family members you've spent so much time with.
Breaking Point, 5740 E. Broadway, also features an escape room, which may sound like what you've just gone through, but with fun clues and a definitive end point.
Escape Room Tucson is also back in business with themes that include disarming a bomb to save the city; pulling off the ultimate bank heist; and the out-of-this-world lunar lockdown challenge, amongst others.
MUSEUM HOPPING
Many Tucson-area museums remain closed, but a few have opened their doors. They are:
Arizona-Sonora Desert Museum
The Desert Museum is a fusion experience: zoo, botanical garden, art gallery, natural history museum, and aquarium.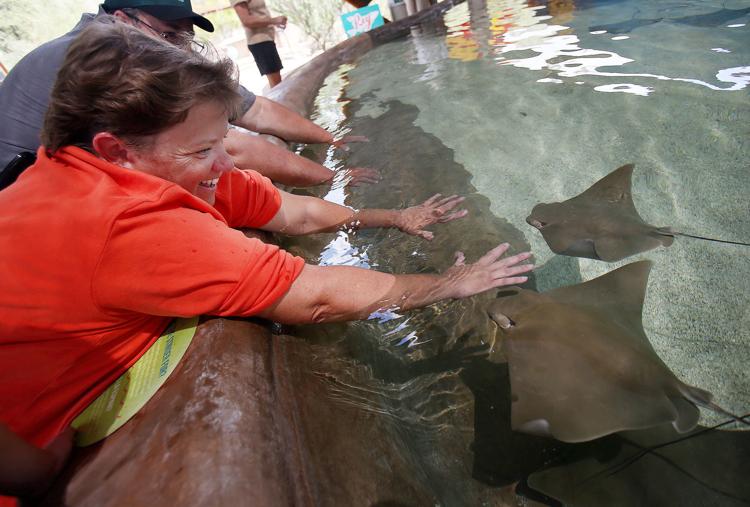 While animal shows and interpretive talks are off for now, the Stingray Touch exhibit is open for viewing only.
The Hummingbird Aviary and Cat Canyon are also open.
Outdoor exhibits are accessible but some indoor features are closed, like the Packrat Playhouse, the Cave, the Ironwood Gallery and the Warden Oasis Theater.
Tickets have to be purchased in advance online. It's open daily from 7:30 a.m. to 5 p.m.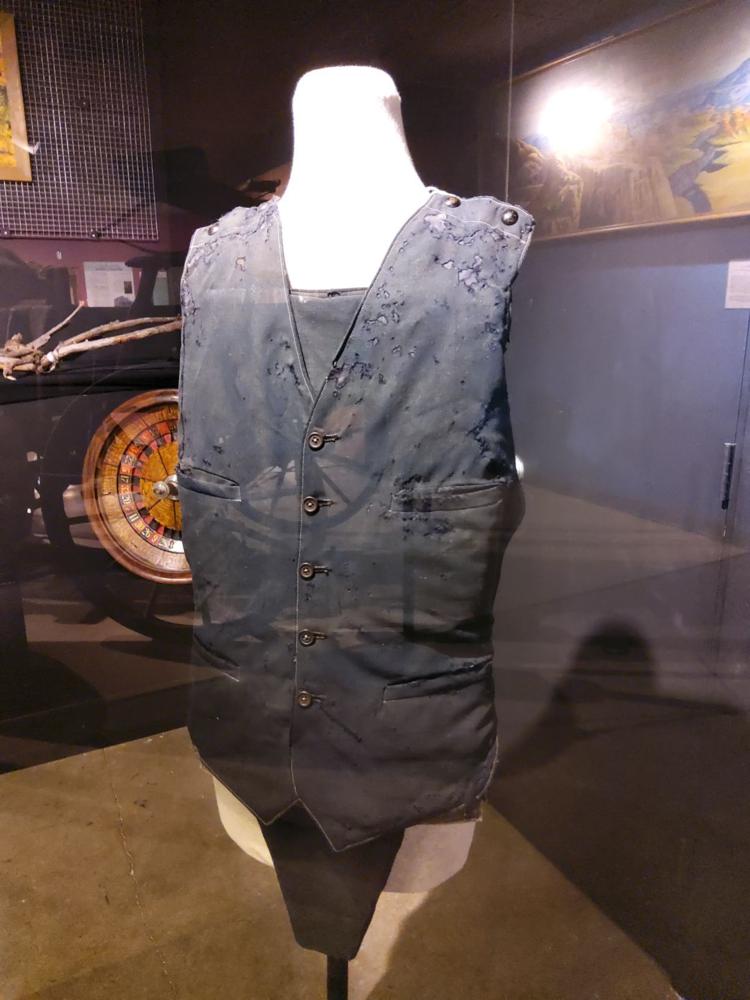 Arizona History Museum
The Arizona History Museum reopened June 16 with a number of interesting exhibits.
The "Resilient Arizonans" exhibit looks at the lives of a diverse group of Arizonans, from the 1800s to the present, who overcame adversity.
The Treasures Gallery, which has been completely changed, gives visitors a behind-the-scenes look at treasured objects in the collection, including the vest of notorious gangster John Dillinger on display.
The "Community Resilience" exhibit focuses on how the Tucson community came together after Jan. 8, 2011.
The "Transportation Gallery" shows how travel in Arizona has evolved from stagecoach to Studebaker.
"Arizona 101" is the newest permanent exhibit and shows how the state has changed over time.
It's open Tuesday through Saturday from 10 a.m. to 2 p.m. Visits are limited to 90 minutes and admission can be purchased online. It will be open Friday, July 3, but closed on July 4.
Ignite Sign Art Museum
Take a trip through Tucson history in the form of neon, hand-painted, gold leaf and tin signage at Ignite.
Ignite has featured signs from Molina's Midway, the popular restaurant that closed in 2018 after more than 60 years in business; remnants of the De Anza Drive-In movie theater; and a sign for Jerry's Lee Ho Market, which closed years ago.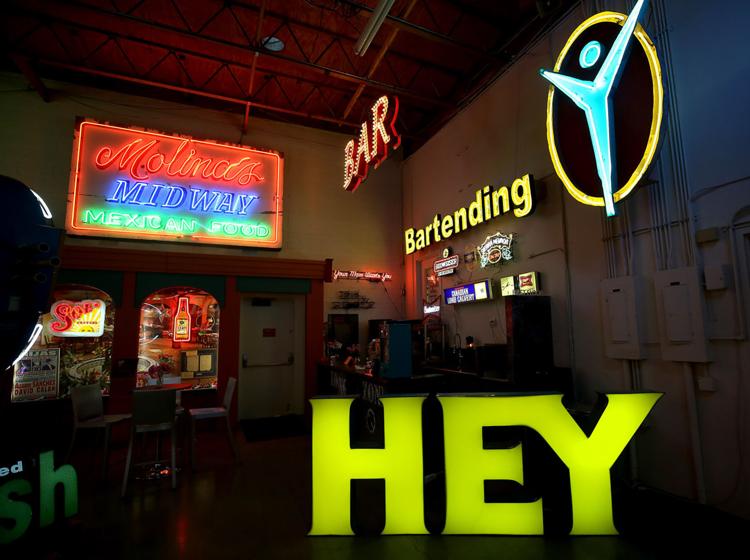 Past visitors may want to make a return trip for the new soda display and other new signage.
For Monica Hay Cook of Ignite, the stories behind the signs bring new perspectives.
The soda display sprung up from a donated 7 Up sign, which likely came from a machine topper, and grew from there.
The original makers of the carbonated sweet drink tended to be scientists, doctors, pharmacists and chemists, Hay Cook said.
On Saturday afternoons, you can catch a neon bending demonstration.
Hours are Wednesday through Saturday, 10 a.m. to 4 p.m.
Presidio San Agustín del Tucson Museum
Learn about life as early Tucsonans would have lived it at Presidio Museum, slated to reopen June 25.
Visitors can enjoy self-guided tours with no admission fee through Aug. 29. Hours are Thursday through Saturday, 4:30 to 8:30 p.m.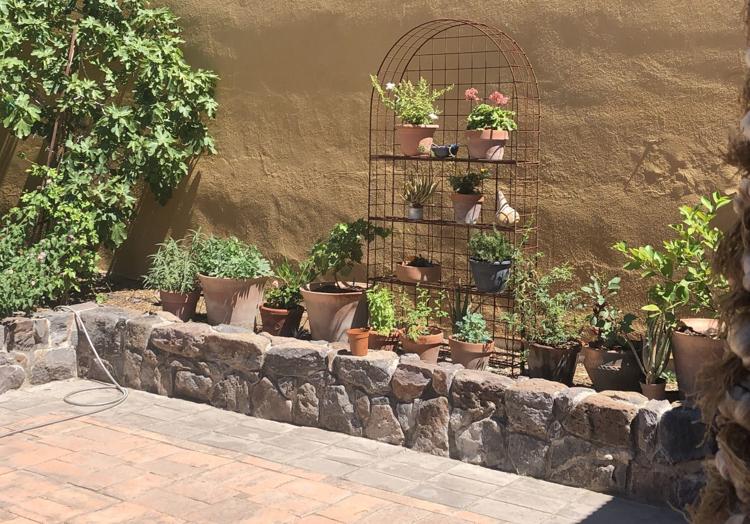 New to the museum is Soledad's Garden, which features plantings and interpretive signage tied to the story of Soledad Jacome, an 1860's owner and resident of the Sonoran row house that is now the Presidio Museum gift shop. Pack dinner and a blanket to enjoy a picnic on the museum grounds.
The museum will be closed on July 4, but will be open July 2 and 3.
While admission is free, donations are accepted.
Pima Air & Space Museum
Home to hundreds of historical aircraft, the Pima Air & Space Museum reopened June 15.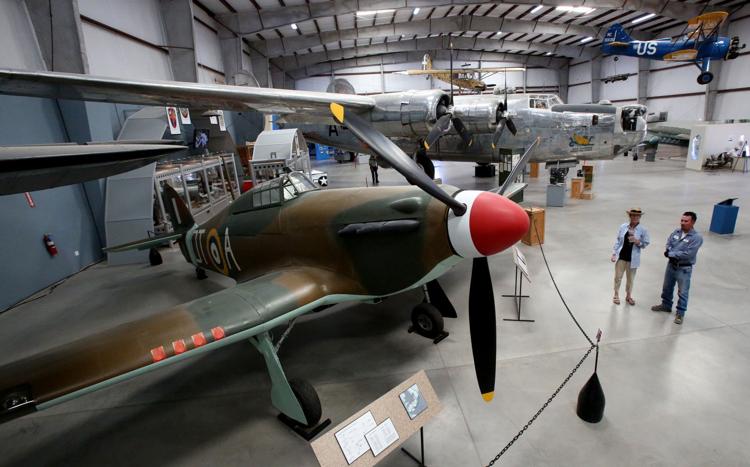 Hours are 9 a.m. to 3 p.m. daily, with the last admission at 1 p.m.
The off-site boneyard bus tour, however, is not running.
THRILL SEEKERS
As if surviving a global pandemic weren't enough, we have a few suggestions for local thrill seekers.
If you have a need for speed, check out Musselman Honda Circuit, 11800 S. Harrison Road. A session in a fast go kart allows you to race around a half-mile rental road course with up to 10 competitors. Drivers have to be 54 inches or taller.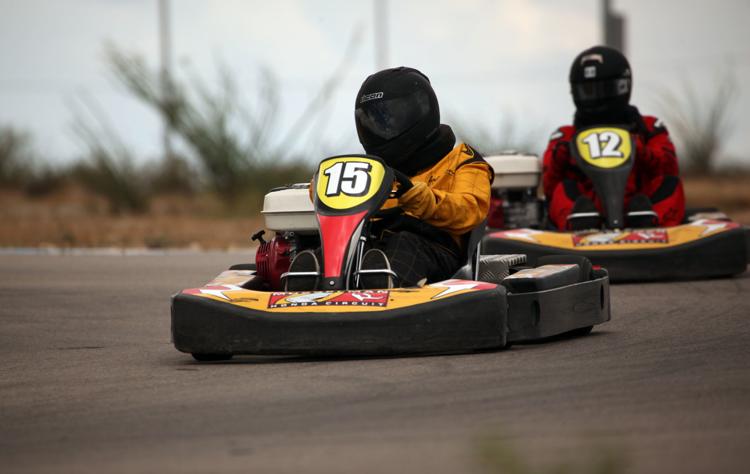 One session is $40; two sessions can be purchased for $60; and three sessions for $75. Track drivers must have a driving helmet with full face shield. Disposable driving gloves are available.
Indoor services like racing simulators are not available and limits are in place on the number of people allowed per party.
For more information and to learn about other types of kart rentals, go to mhcircuit.com.
The outdoor track is open Wednesday through Friday, 10 a.m. to 5 p.m., and Saturdays, 4 to 10 p.m.
If wielding sharp objects sounds like a good time, Splitting Timber's ax throwing range is open at Tucson Premium Outlets, 6401 W. Marana Center Blvd., Suite 125A.
If you're a newbie, "Axeperts" will show you the ropes. Square off against a family member or friend for the chance to be crowned "Ax Throwing Champion.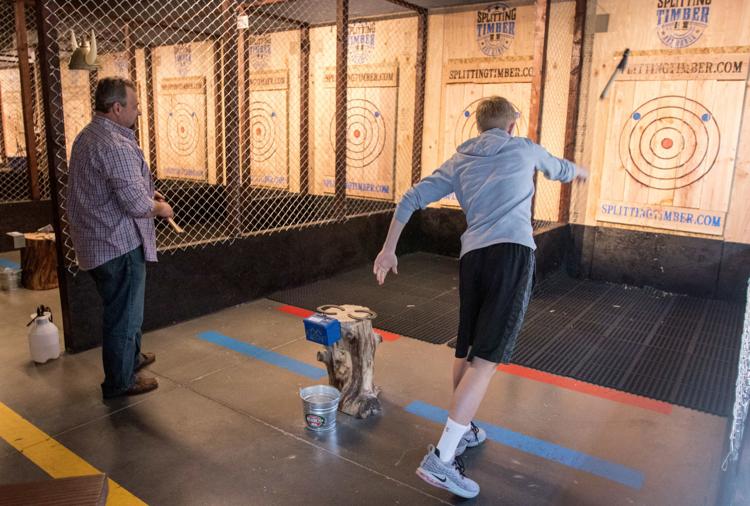 Limited operating hours are Tuesday through Friday 2 to 7 p.m., Saturday noon to 7 p.m. and Sunday noon to 6 p.m.
R & R
If you're a little more low-key, catch a flick at RoadHouse Cinemas, 4811 E. Grant Road.
Coronavirus-related changes at the dine-in theater include a slimmed down menu, a masked staff, and gourmet popcorn served in a large bag, equivalent to two standard sized bowls, with no refills.
An online reservation system will block seats on either side of your party.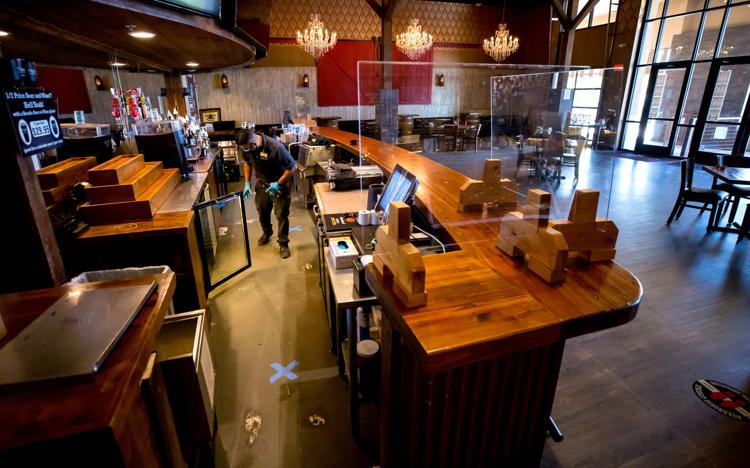 On-site purchases will be limited to credit card only. To buy tickets online, go to roadhousecinemas.com.
Cinemark with four Tucson locations, plans to reopen two theaters starting July 3 with others opening in the coming weeks.
The first two reopenings will be for Century Park Place, 5870 E. Broadway, and Century Tucson Marketplace, 1300 E. Tucson Marketplace.
Other major theater chains serving Tucson — Harkins and AMC — have yet to reopen.
Two new indoor playgrounds have popped up in Tucson that didn't exist pre-coronavirus.
AZ Air Time, known for its trampolines, rock climbing walls and other obstacle-course-like activities, now has an indoor play structure.
The trampoline center, 3931 W. Costco Drive, is open Tuesday through Friday, 10 a.m. to 7 p.m., Saturdays 10 a.m. to 8 p.m. and Sundays 10 a.m. to 6 p.m.
Temperature checks are being conducted at the door and staff is cleaning equipment regularly.
Then there's the new kid on the block, Wild Katz.
Designed for kids ages 6 months and up, the indoor center features climbing structures, playgrounds for babies and toddlers, and the Jaguar Jungle for bigger kids with a tree house, mega slides, tunnels and obstacles.
There's also the Beast Box, described as a competitive warrior ninja course.
With all of the hands-on activities, playground equipment is cleaned hourly and nightly, and hand sanitizer stations are readily available.
Located at 4629 E. Speedway Blvd., Wild Katz is open 10 a.m. to 8 p.m. Sunday through Thursday, and 10 a.m. to 9 p.m. Fridays and Saturdays. Special hours for children 5 and under are 9 a.m. to 10 a.m. Monday through Saturday.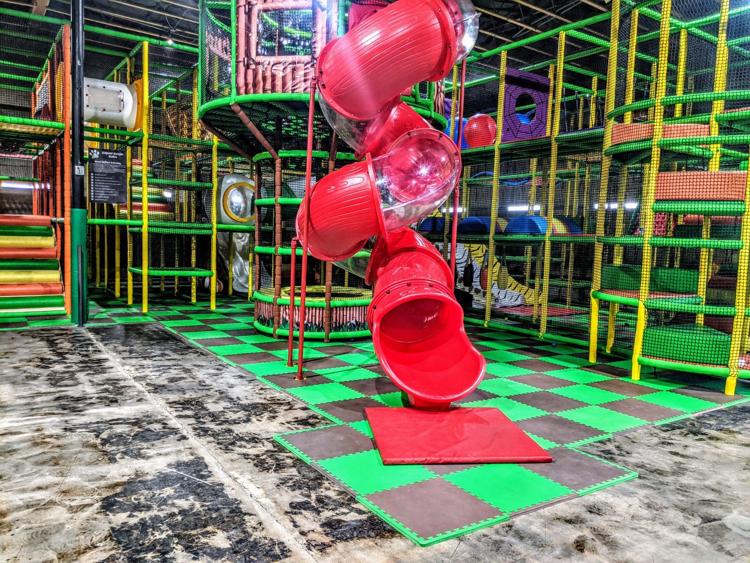 Longtime entertainment centers Funtasticks and Golf N' Stuff are open with coronavirus-related procedures in place.
Both venues are disinfecting attractions between uses, so there may be additional wait times.
Funtasticks' water park, Cactus Springs, is open. Pool water is being monitored for proper chlorination.
Arcade games are also available with every other machine open.
Planning on getting in a round of miniature golf?
All putters and balls are sanitized after each customer. Golf N' Stuff, however, has placed limits on the number of players per game.
Funtasticks, 221 E. Wetmore Road, and Golf N' Stuff, 6503 E. Tanque Verde Road, are open 10 a.m. to 10 p.m. daily.
LOOK UP
And of course, what would Fourth of July be without fireworks?
While community Fourth of July celebrations have been canceled, the towns of Marana and Sahuarita have scheduled fireworks shows that can be watched from home or neighborhood parking lots, while social distancing.
The city of Tucson announced on Tuesday that it was postponing its "A" Mountain fireworks display, citing the risk of COVID-19 spread and extreme fire danger.
Oro Valley planned to put on a fireworks show but announced the cancellation last week due to the nearby Bighorn Fire. Casino del Sol's annual display is also off.
In Sahuarita, fireworks will launch from Wrightson Ridge, 16325 S. Rancho Sahuarita Blvd., but the park itself will be closed.
Those who cannot view the fireworks from home can watch from surrounding parking lots, the town said.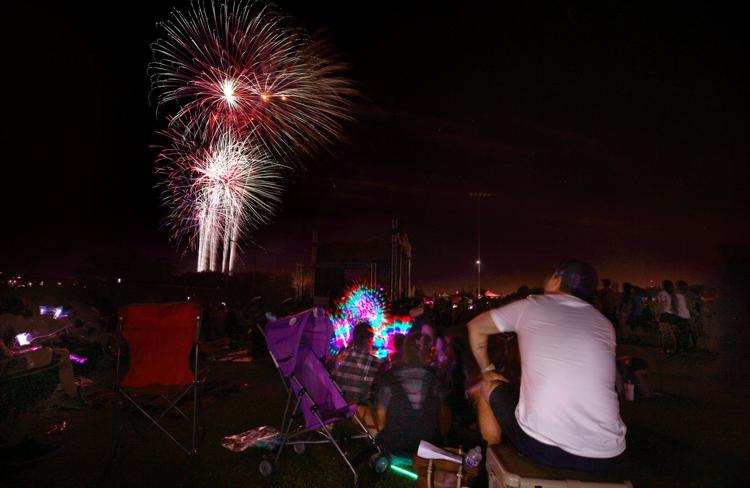 In Marana, fireworks will be set off at Crossroads at Silverbell District Park at 8:30 p.m.
The park, 7548 N. Silverbell Road, and parking lot will be closed but the fireworks can be enjoyed from nearby homes or throughout Arizona Pavilions.
Stay up-to-date on what's happening
Receive the latest in local entertainment news in your inbox weekly!