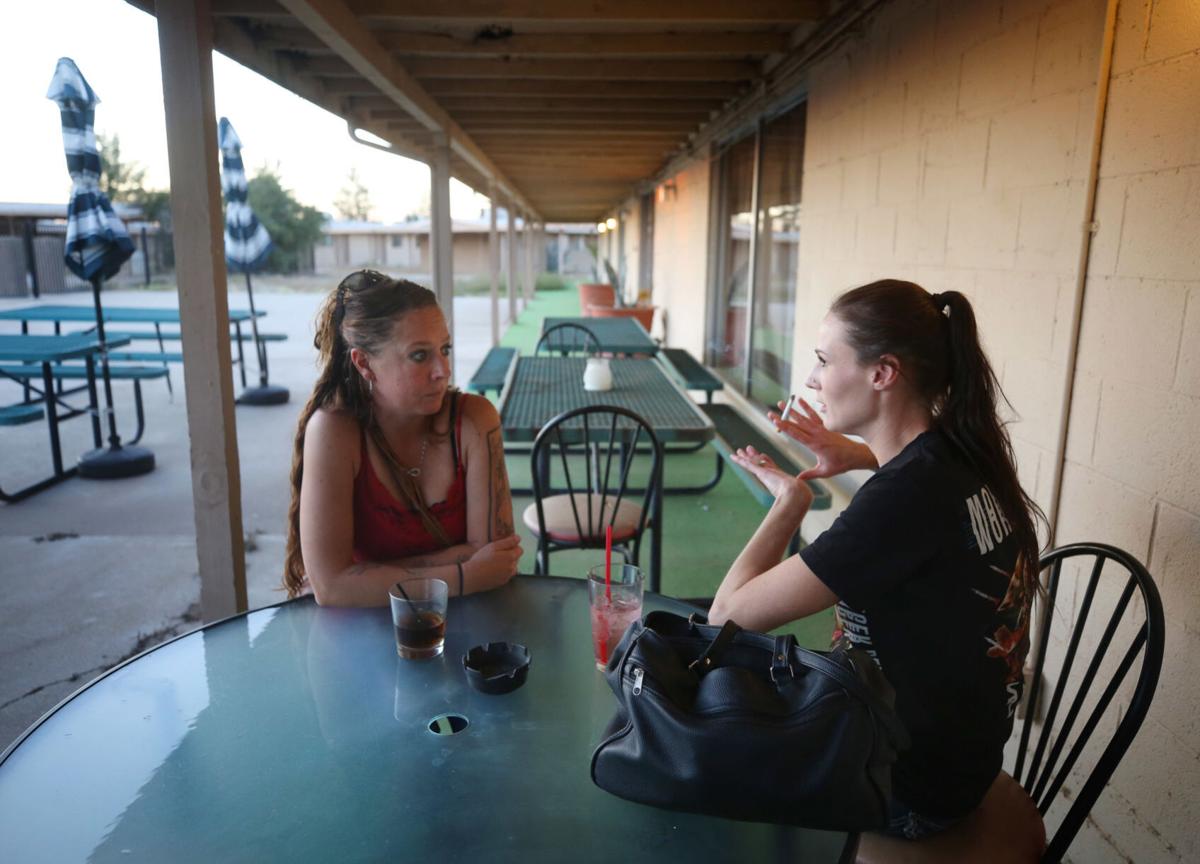 In the early days of the COVID-19 pandemic, when Pima County and surrounding towns and cities in the greater Tucson area locked down bars and restaurants, the folks at Flightline Grill at Pinal Airpark in Marana saw a surprising surge in business.
Because they served Arizona Army National Guard personnel, the restaurant that had operated out of the old 1950s-era officers club since 1996 was considered an essential business and allowed to remain open with restrictions.
With all the Pima County bars shuttered, word of mouth spread the news that the hole-in-the-wall restaurant and lounge that straddles Pima and Pinal counties was open for business and was open to the public, which for some was a newsflash.
Suddenly, folks who had no clue about the restaurant that caters to the National Guard statewide discovered what owner Sue McGilvra likes to call a diamond in the rough.
"They love the atmosphere. Since they came and saw and found out it's not closed to the public ... now they just come all the time," she said.
"We get a lot of people driving by and they are curious about the planes, so they come in," added her son, Steven Maicki, who has managed the restaurant for 19 years. "We are just a down-home mom-and-pop. My parents have owned it forever."
For the longest time, Flightline, which used to be called the Adobe Cafe and Downtime Lounge until it changed the name six years ago, was mostly used by the Arizona Army National Guard members who found themselves temporarily assigned to the air park. Pinal County operates the gated facility and owns the building.
"We were basically out there for the military, but it has always been open to the public," said Maicki. "But there used to be a guard gate out there and people assumed that it wasn't (open to the public). Now that they've eliminated the gate, we are are trying to get more people from the public out here."
The pandemic seems to have been a catalyst of sorts, he and his mother said. As people started discovering Flightline, they told their friends and word of mouth started to spread far and wide.
"I knew that once I got them in one time, I could get them back," Maicki said. "Before, basically whatever business they (the airpark) were doing out here was the business we were doing in here."
Flightline's dining room can seat about 120 with social distancing protocols, and the bar is reduced to about 40. The outdoor patio can accommodate about 60.
The lounge serves only bottled beer and mixed drinks and the restaurant's no-frills menu features burgers and sandwiches and daily specials including its popular taco Tuesdays.
McGilvra, who co-owns the business with her husband Tom, said Flightline in the past four or five months has seen a lot of new faces, and many of them have become regulars.
"I get the farmers, I get Marana, I get Picacho Peaks, I get Red Rock," she said. "(Business) has just blossomed. It's terrible to see, but because of the virus, we became known."
Contact reporter Cathalena E. Burch at cburch@tucson.com or 573-4642. On Twitter @Starburch