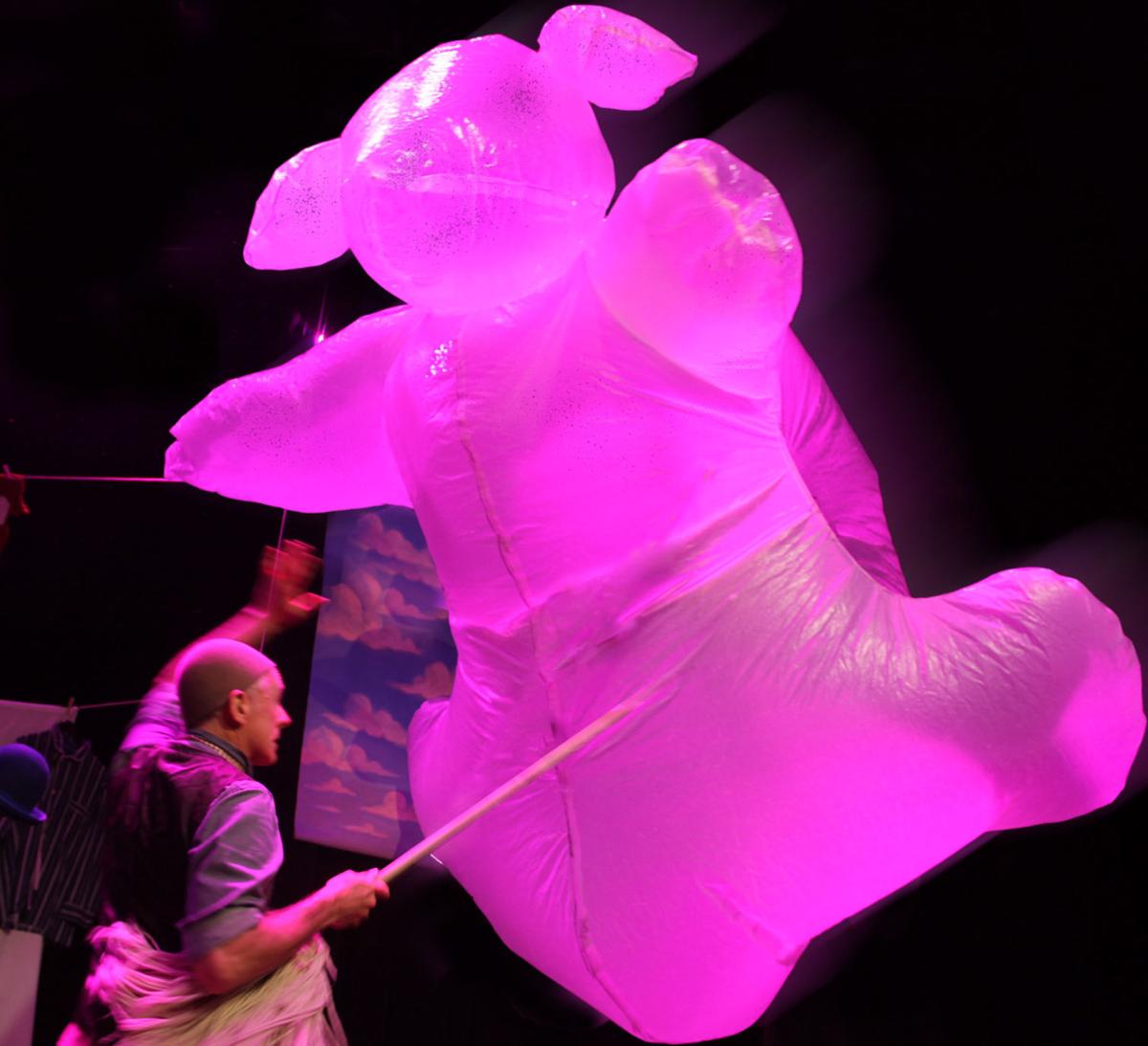 Wolfe Bowart works magic: We see people who aren't there.
We see him sleeping while we watch his dream.
We see him interact with people in videos.
And we see him create a universe with a slip of net material, a hat, a broom.
Bowart is the writer, director and lone star of "Cloud Soup," currently on stage at Scoundrel & Scamp Theatre.
Without uttering a word, he tells his story of a tailor who is bored until he discovers the universe that awaits his imagination. So non-popping soap bubbles become lighter-than-air playthings, plates are to be juggled rather than eaten off of, a necktie becomes animated, a rat rules.
Bowart moves like water as he covers the whole stage. His seamless sleight of hand adds to the dreamlike feel of the play, and his eyes and body speak volumes while he is completely silent.
At the Dec. 9 show, there was a little girl in the front row who could not stop laughing. Her delight in the show was shared by the audience.
"Cloud Soup" is on hiatus for the rest of the month, but it returns in January for performances Jan. 10-13. Plan to see it; take your kids. It's pure delight.
Scoundrel & Scamp Theatre is at 738 N. Fifth Ave., in the Historic Y. Enter from the parking lot behind the building. It runs about an hour; tickets are $10-$25.
Contact reporter Kathleen Allen at kallen@tucson.com or 573-4128. On Twitter: @kallenStar
Stay up-to-date on what's happening
Receive the latest in local entertainment news in your inbox weekly!