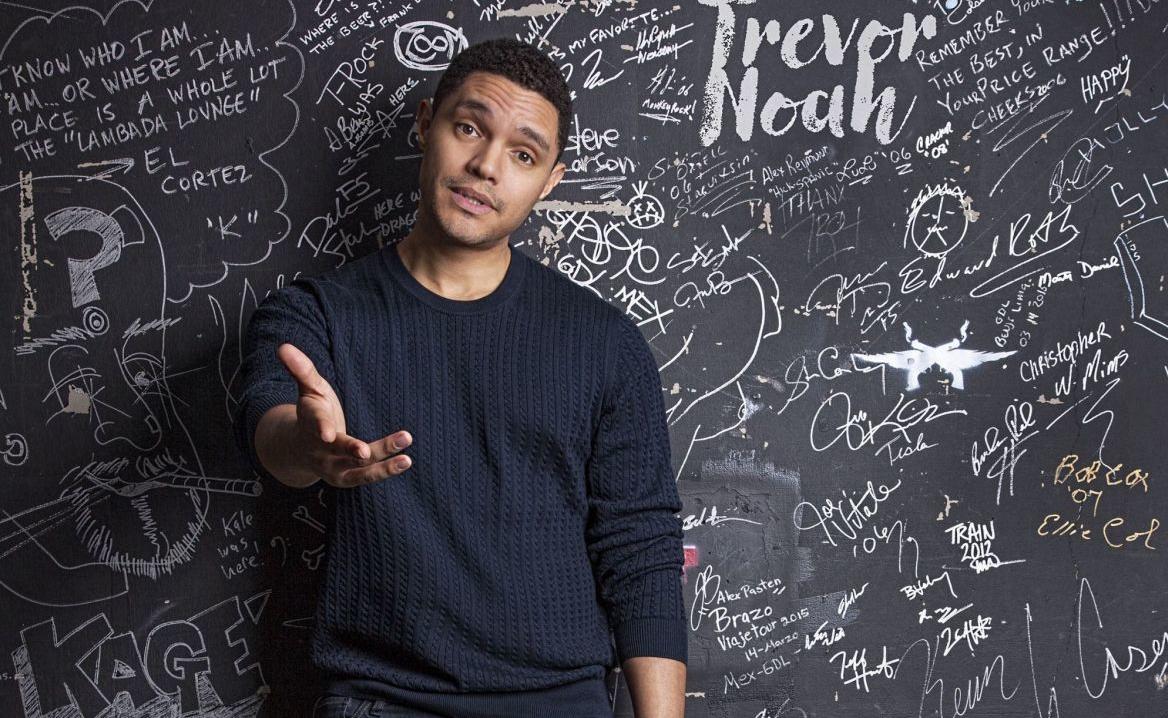 Trevor Noah made history early this month in New York City.
Noah, the South Africa-born host of Comedy Central's "The Daily Show," became the first African comedian to sell out Madison Square Garden.
Now he's bringing the show, part of his "Loud and Clear" Tour, to Tucson Music Hall on Saturday, Nov. 23, where as of Monday there were about a dozen tickets scattered throughout the downtown venue for the first of two shows at 7 p.m.
There were more tickets available for a second show at 9:30 p.m. that was added about a month ago, according to Tucson Convention Center Box Office officials.
This weekend's shows come about 18 months after Noah played his first and only Tucson show with UA Presents in spring 2018. Back then, like now, the show at Centennial Hall sold out so quickly that a second one was added.
Here's a few things to know before you go on Saturday to Music Hall, 260 S. Church Ave.
Two shows: 7 and 9:30 p.m.
A few tickets left: As of Monday, there were roughly a dozen tickets ($67 to $93) for the early show and Ticketmaster (ticketmaster.com) warned that buyers would be "sitting solo." A TCC Box Office spokeswoman said there were more tickets for the late show.
It's not all politics: At a show in San Diego last May, Noah gave the men in the audience a lesson on the various female hygiene products available, duly noting that most men would never voluntarily go to the store to buy a box of tampons no matter how much they loved their wife/significant other. Noah focusesmuch of his comedy on his experiences growing up in Apartheid-era South Africa, the son of a white man and black woman, and his experiences navigating American society and his life as a celebrity.
But Trump is a favorite target: With the ongoing impeachment hearings in the House of Representatives, the president's prolific Twitter tantrums and America divided over all of it, expect to hear an observation or two about American politics.
Up close and personal: Tucson is the only non-arena stop on the American leg of "Loud and Clear." Next year, he will slingshot across Europe with a pair of shows in England in January, another long weekend of shows in Scotland and Ireland in March and then five back-to-back shows in London, Belgium and India in early April.
Contact reporter Cathalena E. Burch at cburch@tucson.com or 573-4642. On Twitter @Starburch