Some out-of-state guests are coming to town for the 46th annual Tucson Meet Yourself.
The downtown event has tapped several California artists and cultural speakers, including folklorist Estevan Cesar Azcona and Los Angeles-based drummer Kahlil Cummings, to participate in this year's festivities.
By inviting California into the mix, in partnership with the Alliance for Traditional Arts in California, Tucson Meet Yourself acknowledges the similarities we have between us, said Maribel Alvarez, director of the festival.
"We recognize the distinction between Arizona and California, but we also share a lot of overlapping history and culture," she said. "From the ways of indigenous people who have long occupied these lands to the arrival of Spanish missionaries to shared Mexican and Mexican-American heritage."
California participants will appear on different stages during the course of the festival, which takes place this weekend, from Friday, Oct. 11, to Sunday, Oct. 13.
Some of the other Golden State guests include cultural critic and "Ask A Mexican" columnist Gustavo Arellano, who will appear at Meet Yourself's Culture Kitchen stage at 5 p.m. on Friday; and mother-daughter duo Ofelia Esperaza and Rosanna Esperaza Ahrens, artists from East Los Angeles, who will build a large-scale replica of a family Dia de los Muertos altar at the City Center for Collaborative Learning, 37 E. Pennington St. Members of the public are invited to bring photos of lost loved ones to be added to the finished work.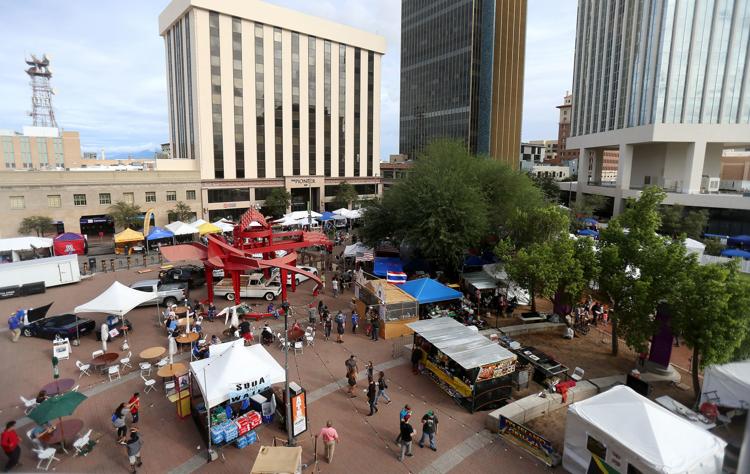 "Ofelia and Rosanna have a long-standing practice of creating public altars for family and community loss," said Kimi Eisele, communications director for the Southwest Folklife Alliance. "Their large-scale works help amplify this very powerful act of remembrance, which of course is also a tradition practiced by so many in Tucson with altars and Día de los Muertos."
Californians aside, Tucson will still have plenty of itself to meet.
Many familiar faces are returning to festival stages this year, including Odaiko Sonora, Tucson's taiko drumming group; Las Trillizas y Dulce, an all-girl Norteño band; and Syrian master violinist Fadi Iskandar.
More than 100 groups will perform on three different stages over the course of three days.
Then there's the cuisine. More than 50 food vendors will be serving dishes from 30 different countries and regions this year.
Cultural clubs, organizations and restaurants will provide eats from around the world, including Chile, Egypt, France, India, Japan and Vietnam. Food from the Tohono O'odham and Pascua Yaqui tribes of Southern Arizona will also be available.
Among the countries and territories represented by new food vendors this year: Puerto Rico, Burma and Syria.
Proceeds from food sales benefit cultural clubs throughout Tucson.
In addition to being one of the city's most popular community events, with more than 120,000 people in attendance last year, Tucson Meet Yourself had a $3.5 million economic impact on the local economy.
Photos from last year's Tucson Meet Yourself: 
2018 Tucson Meet Yourself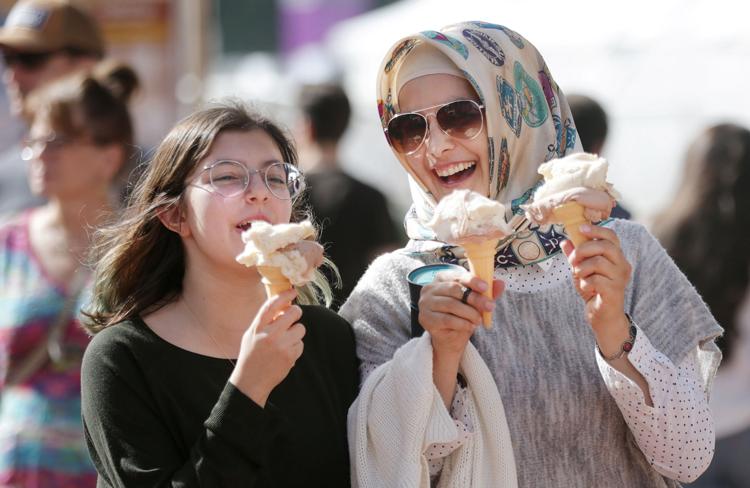 2018 Tucson Meet Yourself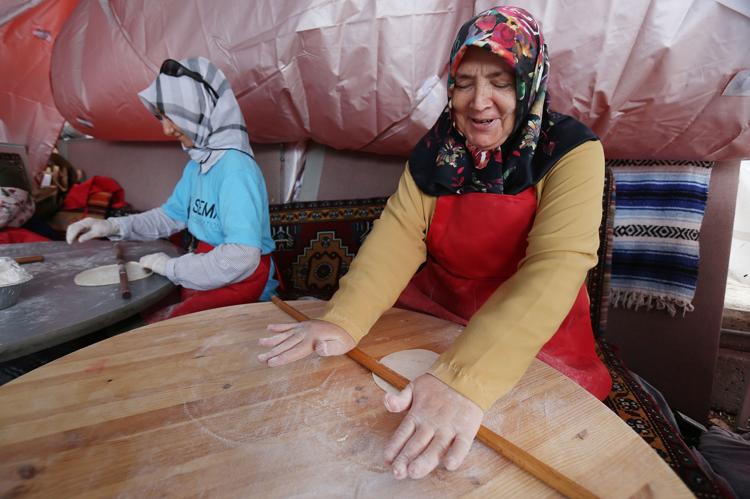 2018 Tucson Meet Yourself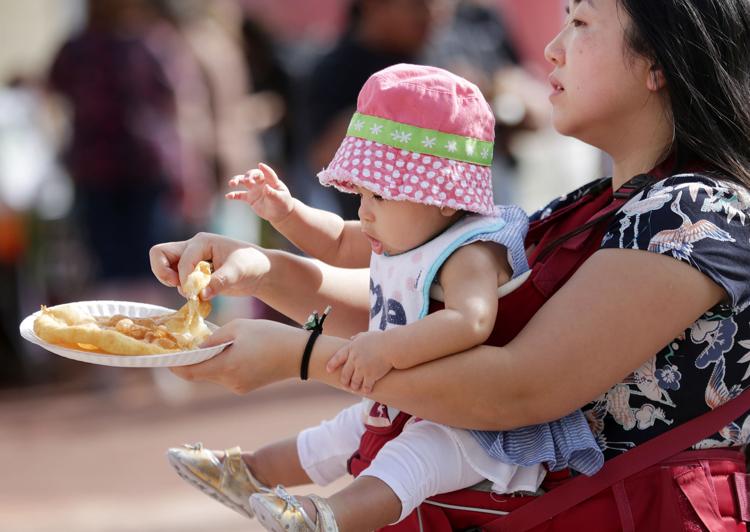 2018 Tucson Meet Yourself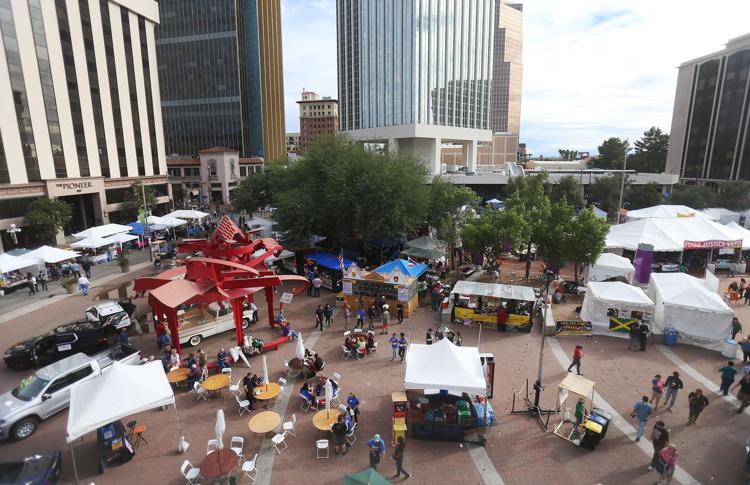 2018 Tucson Meet Yourself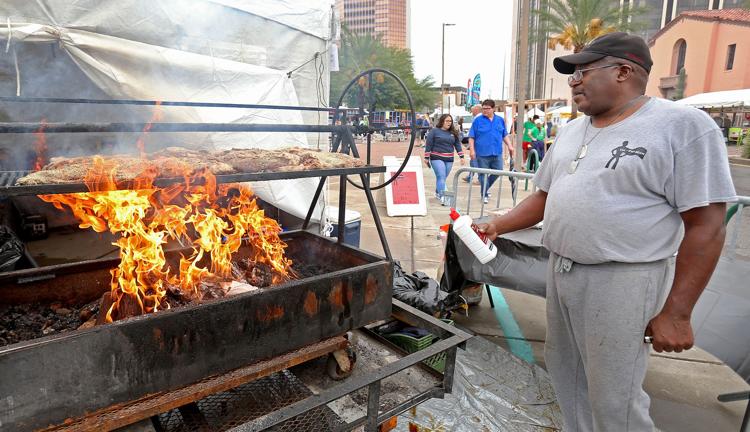 2018 Tucson Meet Yourself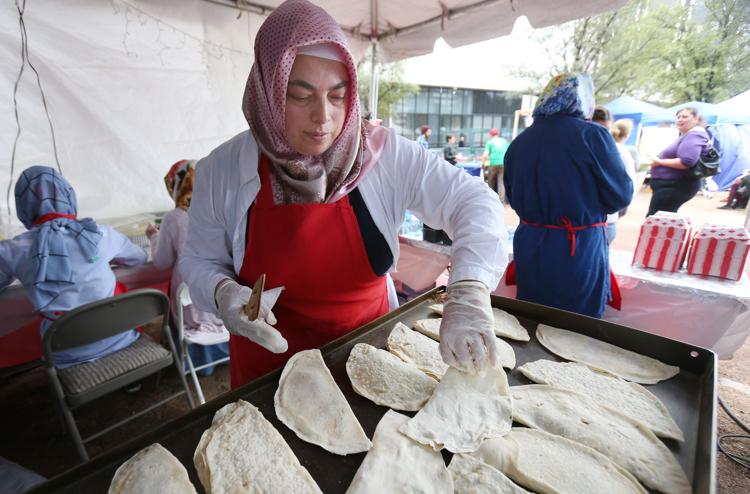 2018 Tucson Meet Yourself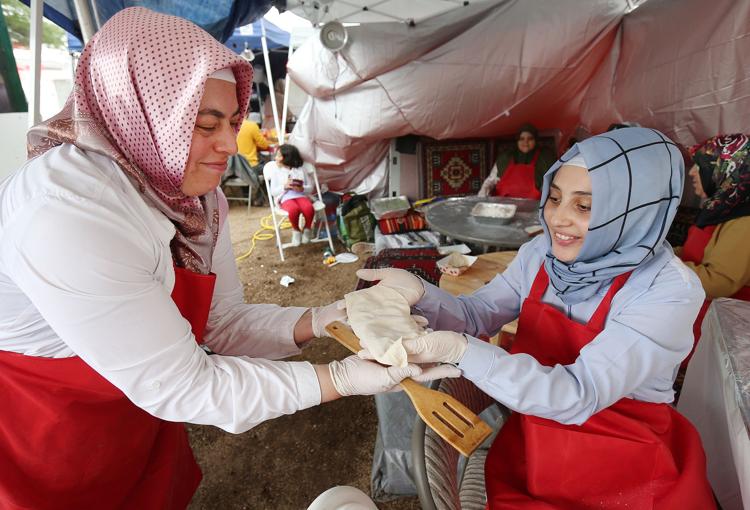 2018 Tucson Meet Yourself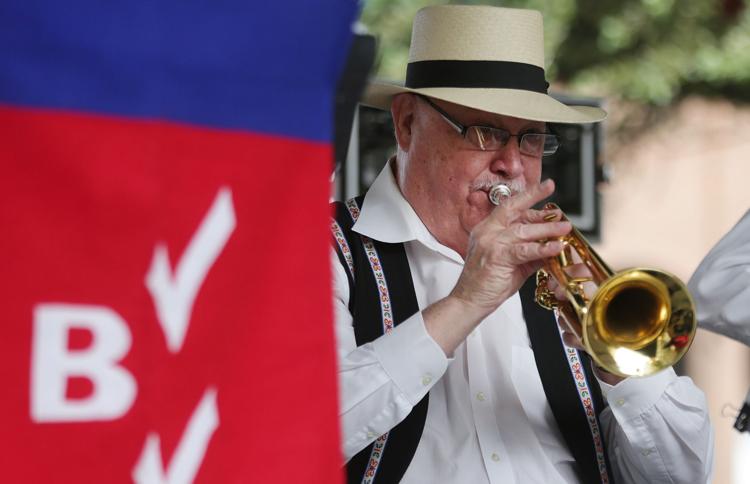 2018 Tucson Meet Yourself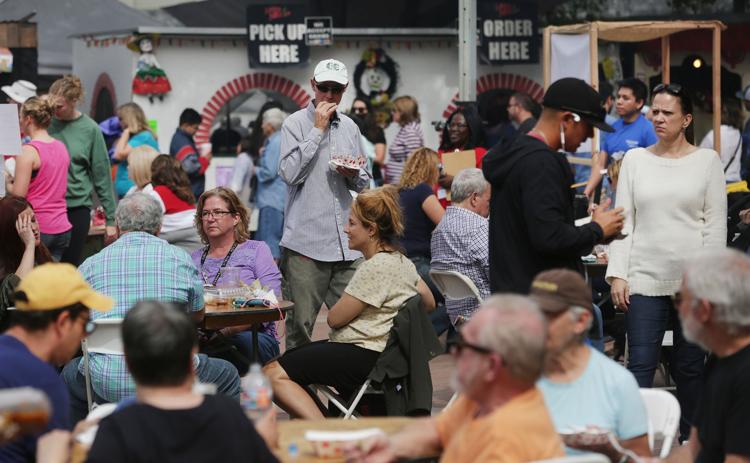 2018 Tucson Meet Yourself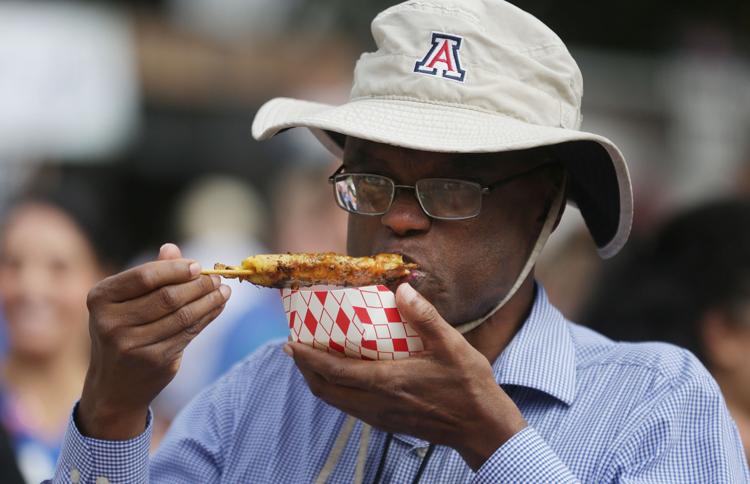 2018 Tucson Meet Yourself
2018 Tucson Meet Yourself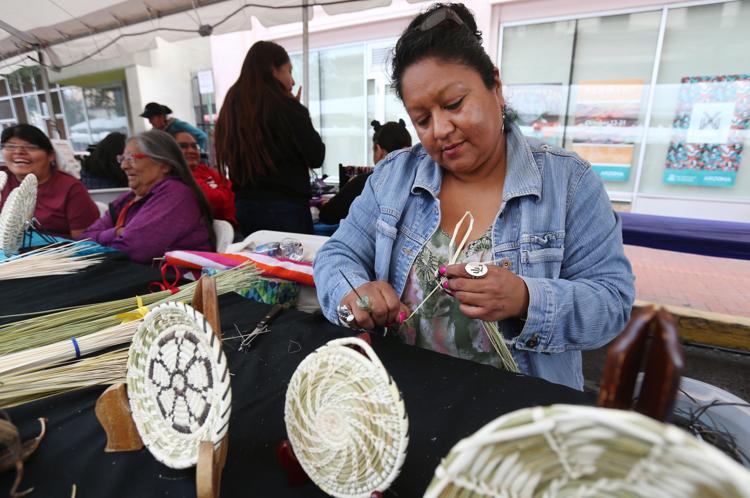 2018 Tucson Meet Yourself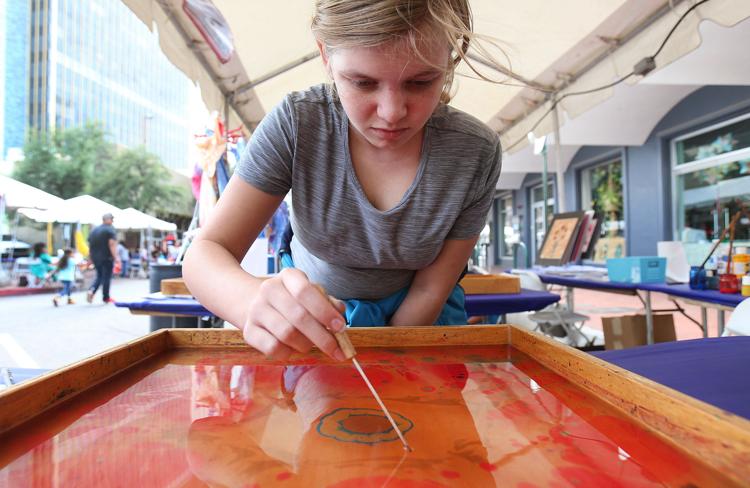 2018 Tucson Meet Yourself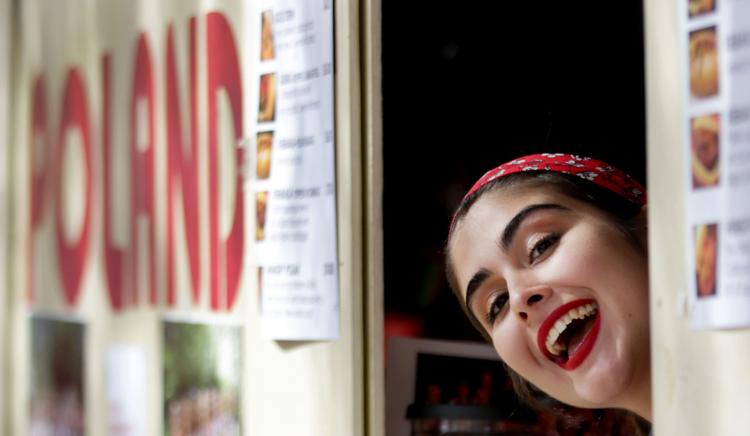 2018 Tucson Meet Yourself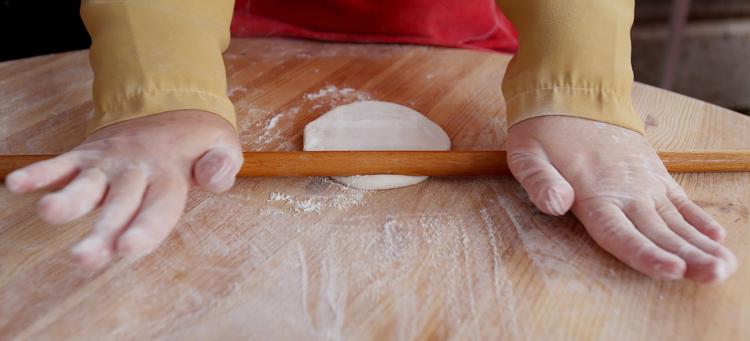 2018 Tucson Meet Yourself