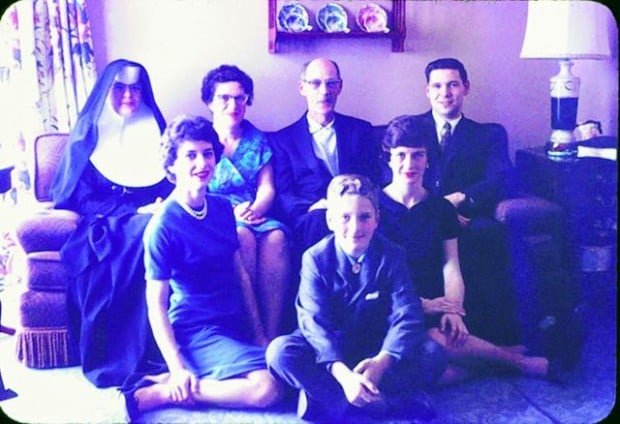 Stephanie Chuchvara's dad worked for Ma Bell. Pat Mears' father had been a school principal before he was hit by a car. I think Mr. Topolinski was an accountant. I'm sure they weren't the only ones, but I cannot remember any other fathers of my classmates who did not work for General Motors when I was growing up in Flint, Mich., in the 1960s.
The question wasn't "Does he?" but "In which plant?"
The uncertain future of General Motors (it emerged from bankruptcy on July 10) is significant not just because of its once leviathan status in the U.S. economy or in the high unemployment figures coming from the various cities where GM was once a major employer. In GM's wreckage you will find Flint, a once-thriving city, now a depressing shell of what it was only a few decades ago. For me, it is very sobering.
In General Motors' heyday, Chevrolet and Buick were there, of course, but Flint (where GM was founded in 1908) also had other lesser-known GM "plants" that included AC Spark Plug, Fisher Body and Ternstedt, which employed my father for 40 years. At its peak in the 1970s when Flint's population was 190,000, GM employed 80,000 people in Flint alone. Now, the city has around 110,000 people. More than a third of them live in poverty, and, more shockingly, 18 percent have incomes of less than 50 percent of the poverty level. Fewer than 5,000 workers are desperately clinging to GM jobs in a couple of factories in Flint, according to The New York Times.
At family gatherings, talk among the men, to my disinterest, was invariably about "the shop," "the line" and "tool-and-die makers," a trade which I never understood. One brother-in-law, Art, had gotten a college degree and was white-collar at Buick. Another, Stan, worked for Oldsmobile in Lansing. My brother Jacques chose Ford in Detroit for his lifelong employment, but no one seemed to hold that against him.
Culturally, Flint was sophisticated for a factory town of its size and included the Cultural Center, a large community college named after local philanthropist Charles Stewart Mott (a former GM vice president) and a branch of the University of Michigan, which I attended.
In the '60s and '70s, the stability and continuity of GM families in Flint was remarkable. I went to the same Catholic school for 12 years, as did many of my classmates. College-bound juniors and seniors from the Catholic schools attended monthly presentations at General Motors Institute that covered a variety of topics.
Young adults who weren't going to college or who dropped out could easily get jobs on the assembly line that were well-paying and unionized with amazing benefits — those same benefits that contributed to GM becoming noncompetitive in the auto industry.
In my mind, working for GM was a trap that many 18- to 20-year-olds fell into. Nonskilled workers were lured by the security and financial incentives, which overshadowed what were often mind-numbingly tedious jobs "on the line." "Only 25 more years and I can retire," you too often heard them say.
While GM brought financial prosperity to Flint for many years and gave people like my father, an immigrant with a sixth-grade education, the ability to provide a middle-class upbringing for his five children, the company's legacy, even before its bankruptcy-causing mismanagement, is not beyond reproach. There are accusations of toxic chemical dumping behind factories that led to increased incidences of cancer. More famously, the Sit-Down Strike of 1937 garnered Flint world attention and showed that General Motors (and the police force it controlled) was capable of deceptive and violent behavior toward its employees.
Nor do I mean to paint Flint as an idyllic place to grow up in. Racial tension certainly existed, as did de facto housing segregation. Despite Flint's being home to a significant number of African-Americans, I didn't know one until I went to college. Flint carried the bumps and bruises of a typical factory town, but because of GM's presence, many lower-middle-class fathers (and some mothers) were able to earn a comfortable living for their families.
Filmmaker Michael Moore, whom I knew for a couple of years in the early 1970s, has, of course, been highly critical of GM for decades. In a June 1 Huffington Post article, he typically pulled no punches, writing that GM "ruined my hometown and brought misery, divorce, alcoholism, homelessness, physical and mental debilitation, and drug addiction to the people I grew up with."
I don't know about that, but I, too, feel sadness and anger about Flint's shocking decline and the cavalier attitude and egregious mistakes of General Motors' management over the last quarter-century. When I was last in Flint three years ago, I was incredulous at how it had become a mere skeleton of the flourishing city I grew up in. Factories had vanished as if vaporized, liquor stores and pawn shops seemed the main open businesses, and many houses had been abandoned, though not the one in which I grew up on Winthrop Boulevard. The north-side church we were members of, St. Agnes, closed last August after 80 years.
The news we hear about General Motors' near collapse talks of the $50 billion government bailout, closed dealerships, consumer disinterest and restructuring. The hidden story is the sad conditions in a company town that was once dynamic and a great place to grow up in.
Peter Bourque has lived in Tucson for 31 years. He is a retired high school teacher and currently teaches English as a Second Language for Literacy Volunteers of Tucson. We welcome submissions for this column of personal essays. Submit original pieces up to 1,000 words along with a short biography of the writer and contact information to Maria Parham at
mparham@azstarnet.com
. Please put Life in Print in the subject line. Selected essays will be published in ¡Vamos!