The 1880s-era adobe building in Barrio Viejo was in bad shape when writer Kathe Lison set out to restore it four years ago. Her friends thought she was out of her mind, but Lison saw potential in the solidly built structure, despite its crumbling brown walls, lack of electricity and minimal plumbing.
"Most people looking at it did the numbers and went, 'No way,' " said Lison, 46. "We looked at the numbers and said, 'We love it, and we're going to do it anyway.' "
She laughed. "How are you going to know in advance that Diane Keaton is going to show up and want to buy your house?"
Turns out that's what happened: Lison and husband Chris Cokinos first heard Keaton, 72 — a prolific house-flipper in addition to being an Oscar-winning actress — was looking to buy in downtown Tucson about 18 months before they reached out to her last summer. Keaton came to tour the home in the spring, she said.
The sale closed in early April for $1.5 million, an eye-popping number for the historic neighborhood, according to records filed with the Pima County Recorder's Office. Keaton paid cash, records show.
On the property's affidavit of property value, Keaton described the use for the property as a "non-primary or secondary residence." She told Kimmel she doesn't plan to live there and hopes to find a buyer.
Lison and Cokinos, who both moved to Tucson from Utah in 2011, bought the 4,572-square-foot building for $330,000 in 2014. The previous owners, the Mesch Clark and Rothschild law firm, had purchased it soon before the housing market crash, Lison said. It had been vacant for nearly a decade when Lison and Cokinos took over.
The couple almost opted not to sell the place, rejecting Keaton's first offer. Lison said she was torn between her deep love for the structure in which she'd invested so much, and her complete exhaustion following two years of single-mindedly working to restore it.
"The whole process was very fraught for us. One day we'd hope it would sell, the next day we'd hope it would fall through," Lison said. Ultimately, "we just said (to Keaton's representative), 'This is what we're willing to sell it for and if you don't want to buy it for that, great, see you later.' "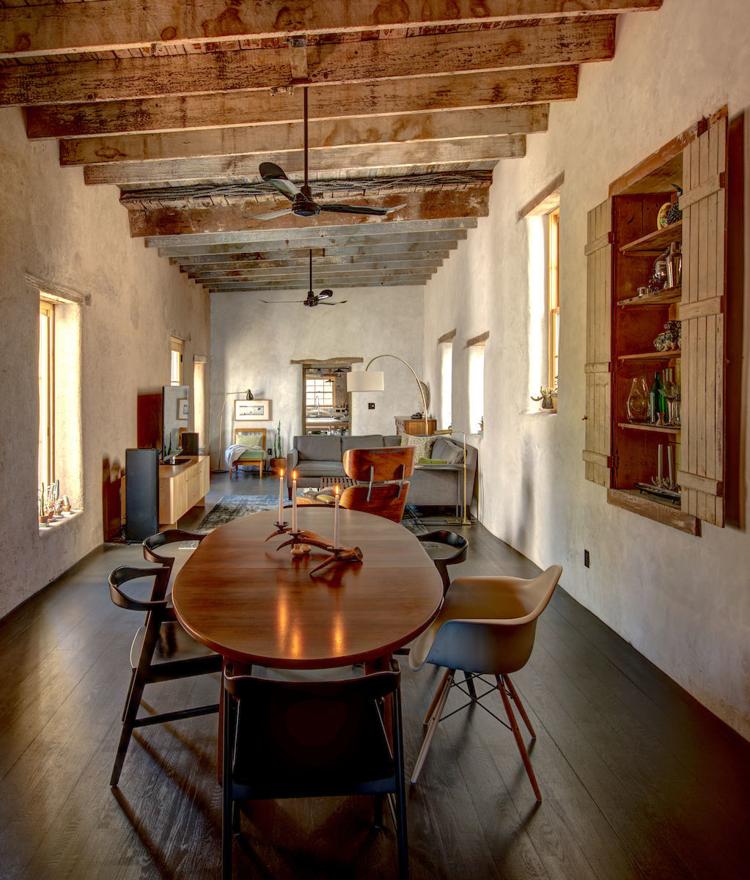 That offer ended up being the sale price of $1.5 million, or about $328 per square foot.
That blows away the average per-square-foot sale price for a Barrio Viejo home more than 2,000 square feet, which is about $244, said Tika Kelley, a realtor with Realty Executives Tucson Elite.
"There's something very special happening in terms of downtown real estate. There's a great demand for older houses, and there are so few adobes available," she said. "Obviously Ms. Keaton was able to see the charm and to recognize the historic value. She found a diamond in the rough."
Downtown Tucson is undergoing a revitalization, which is also bringing increased attention to the issue of gentrification, especially in the historically Mexican-American Barrio Viejo neighborhood. Nearly 80 acres there were leveled 50 years ago to make way for the Tucson Convention Center complex.
Lison said the home was on the verge of being condemned before she restored it. But she's aware of the problematic notion of celebrating "Anglos who come in and 'save' places in the barrio," Lison said.
Still, she said, without her investment, the building would likely today be "disintegrating back to the earth from which it came. … I am so happy to have been able to do what we did with that property."
Lison referenced the work of Tucson scholar and author Lydia Otero, whose 2010 book "La Calle: Spatial Conflicts and Urban Renewal in a Southwest City" discusses an urban renewal project in the 1960s which decimated the low-income Tucson neighborhood, with little input from the residents who lived there.
Historically, "this was the most densely populated area in the city of Tucson," Otero said in a 2016 C-SPAN interview. "It was also the area that housed the largest population of people of color," including African-Americans, Chinese-Americans and Mexican-Americans, she said. "There (was) a racialized agenda going on in this project. … It's almost like the city intentionally deprived this area of services in order to justify its demolition."
Adobe structures were stigmatized in the 1960s but today, "adobe is cool," Otero said. "Per square footage, these homes are the most expensive real estate in Tucson, more expensive than places in the Foothills."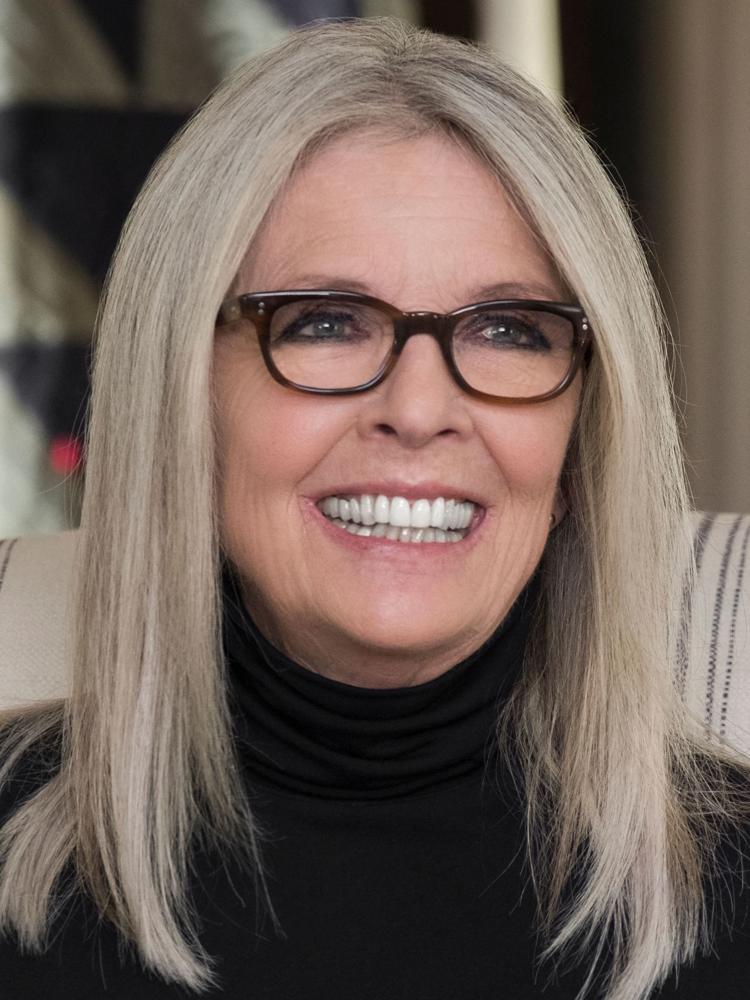 Keaton was "gracious" and striking, wearing her glasses and 4-inch heels, when she came to visit the property, Lison said.
"She's renowned for her style and her sense of architecture," Lison said. "The house is my child. I couldn't have parted with it to just anyone. … It sort of feels like handing off the baton a bit. She's going to be able to take that house and do even more amazing things with it."
See the Tucson home Diane Keaton bought for $1.5M in Barrio Viejo
Tucson home of Diane Keaton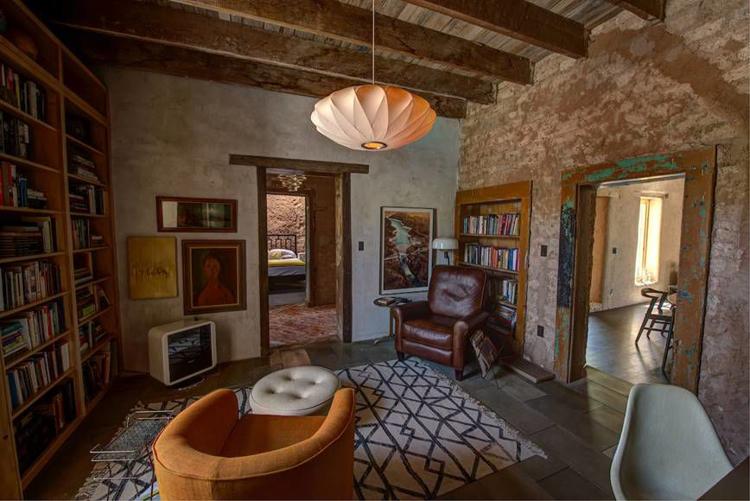 Tucson home of Diane Keaton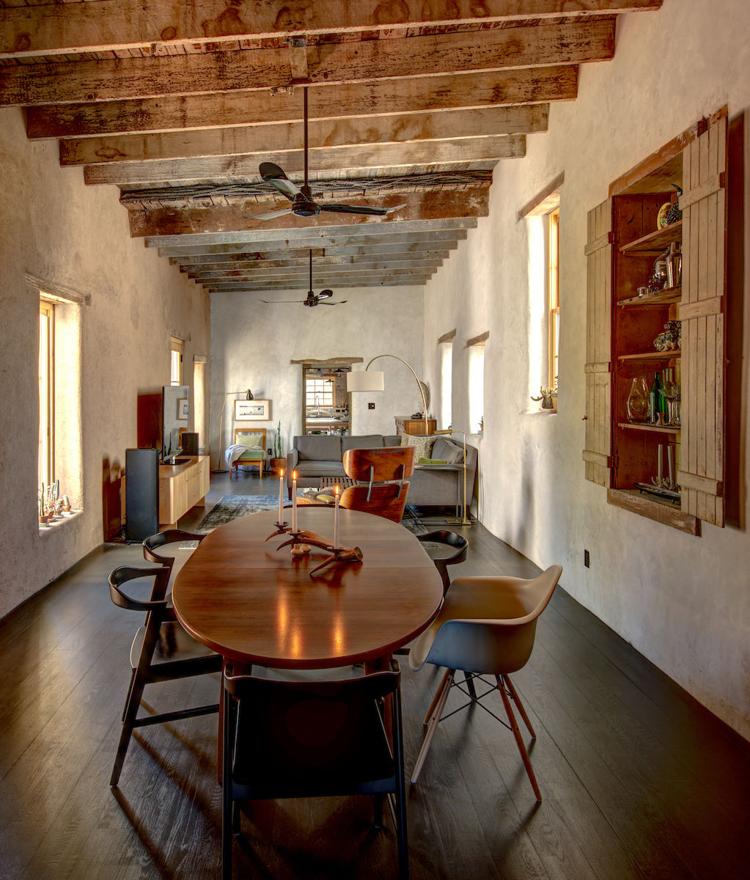 Tucson home of Diane Keaton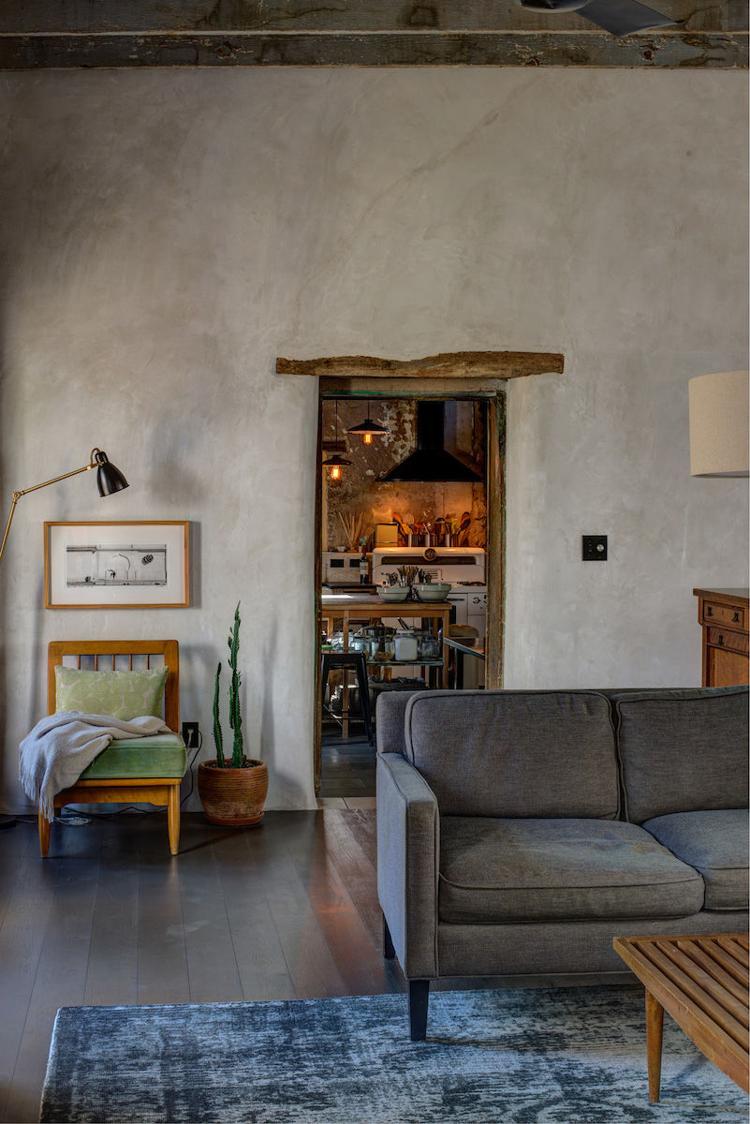 Tucson home of Diane Keaton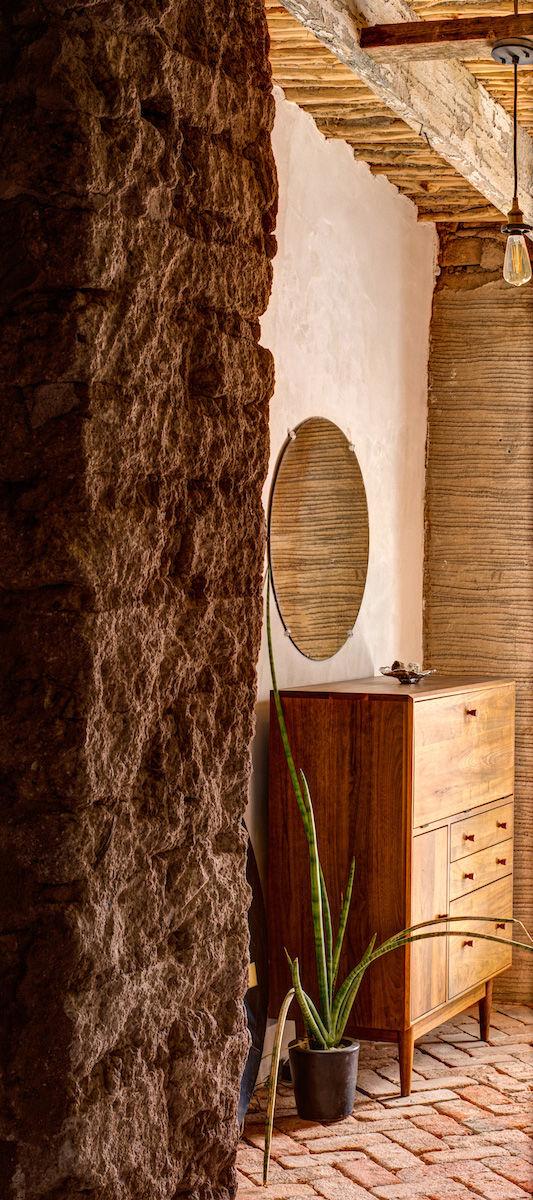 Tucson home of Diane Keaton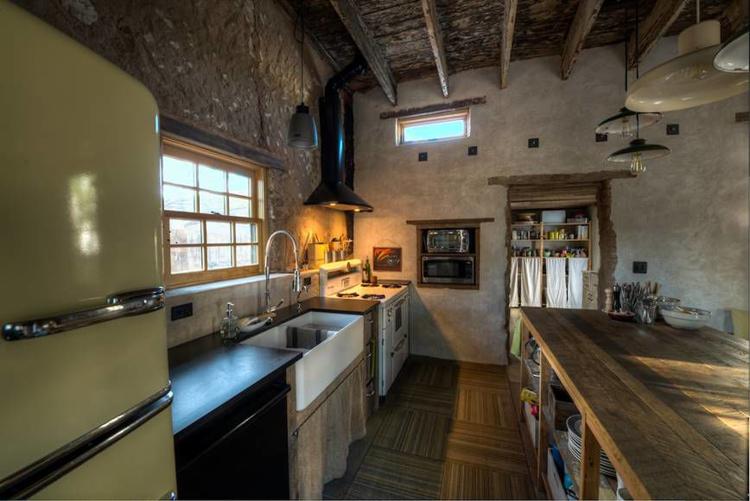 Tucson home of Diane Keaton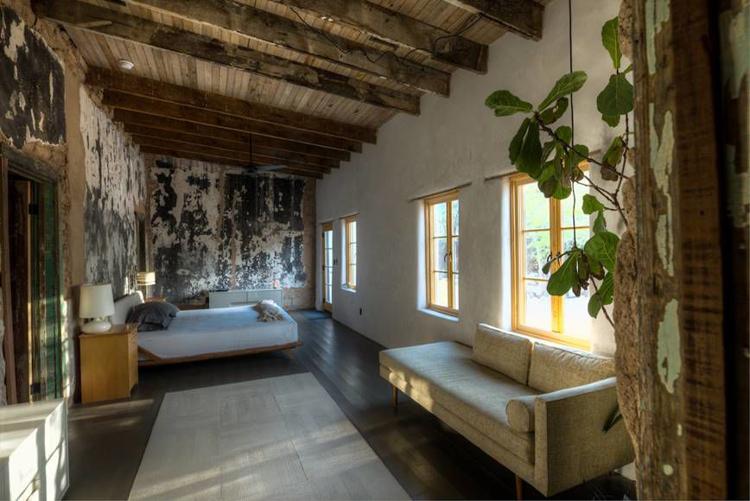 Tucson home of Diane Keaton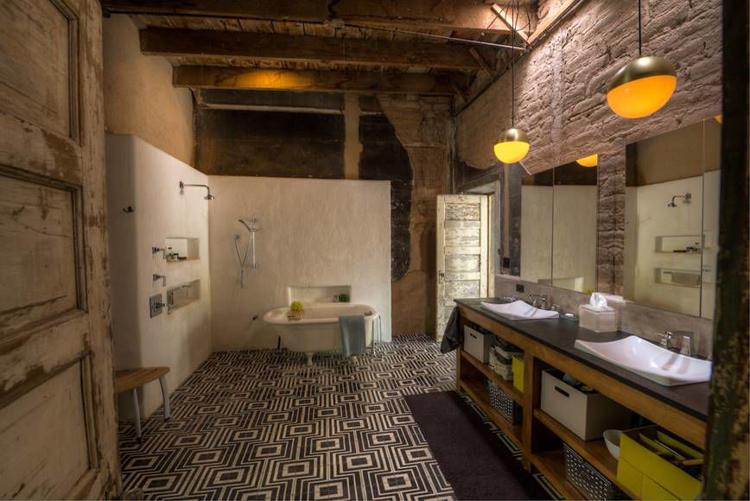 Tucson home of Diane Keaton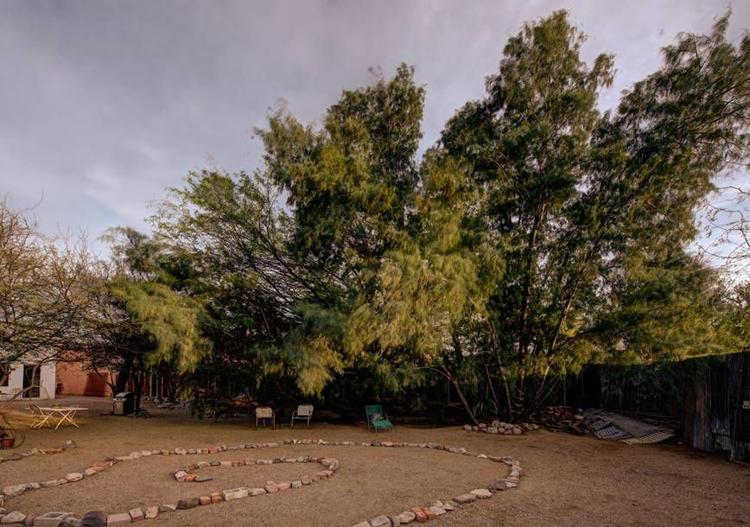 Diane Keaton buys a home in Tucson