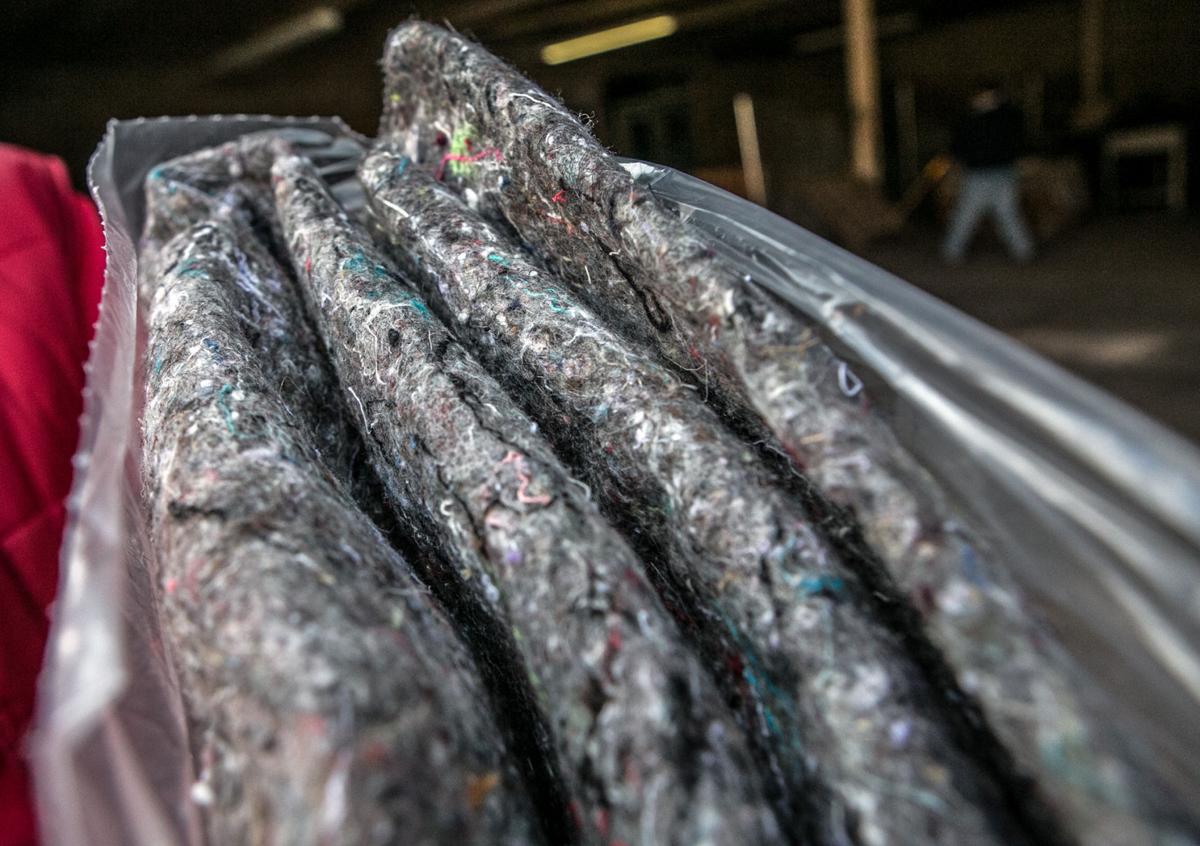 Pima County is seeking nonprofits to help launch the state's first self-funded permanent supportive housing program, which aims to reduce the homeless population in jail.
The contract for the two-year pilot project will distribute up to $3 million over two years to agencies that will serve at least 150 people, targeting those who are homeless, have behavioral-health needs and have been incarcerated.
"We're really looking at the individuals who are really hard to reach, who have not been successful being in society," said Terrance Cheung, Pima County director of reform initiatives. "We're already paying for them, through housing them in jail, through emergency room visits. What we're doing (with this program) is providing the tools for these individuals to be successful."
More than 500 homeless people were booked into the Pima County jail more than once in 2014, and the Pima County Behavioral Health Department found nearly three-quarters of them had a history of mental illness or had previously received behavioral-health treatment.
"In addition to making good economic sense, there is plenty of evidence demonstrating that this model is the most effective means of breaking the cycle of homelessness and addressing the factors that contribute to it," County Administrator Chuck Huckelberry said in a news release.
"By pairing housing with case management and supportive services, we believe most of these people will be able to lead more stable, more productive lives, and that's good for the whole community."
Permanent supportive housing is similar to the Housing Choice Voucher program, known as Section 8, in that recipients of housing assistance can choose their own home in the community and the lease is in their name, as opposed to time-limited housing programs like transitional housing or shelter housing, said Matt Pate, program manager for the Housing First pilot project, which is in the criminal justice reform unit of Pima County Administration.
"By giving people housing choice, we are increasing the likelihood that people want to stay in that housing and take ownership of that housing," Pate said.
Participants will also receive wrap-around services, including on-site case management and help with living skills, he said. As participants get stabilized, they will contribute 30 percent of their income to their housing costs, as in the Section 8 program, he said.
Homelessness rates in Tucson have been declining, but the demand for services to help the unsheltered still far outpaces available resources, said Claudia Powell, chair of the board of the Tucson-Pima Collaboration to End Homelessness.
The pilot project sounds like "a unique and promising opportunity to really make an impact on homelessness," she said.
The new funding will result in a significant increase in case-management services, and the multi-pronged approach will be key to making a lasting improvement, Powell said.
"It's one thing to get someone in housing," she said.
"It's a whole other story to help somebody stay housed, and obviously, that's what we're hoping for."
Pima County officials were originally considering a "pay-for-success" program, in which outside investors would put up money and get it back at a low interest rate as the project pays off. That type of strategy is best when a proposed project is controversial and may not be a easy sell to officials considering how to utilize public funds, Cheung said. But it became clear from a feasibility study that the project would not be controversial, would almost surely save money and could instead be backed with money from the Pima County General Fund, allowing for more local control, Cheung said.
The feasibility study found that if Pima County invested $20 million over five years, the savings would be about $5 million, both from reduced spending on incarceration and health care, Cheung said. The current project is a two-year pilot and will hopefully be expanded if it's found to be as effective and sustainable as anticipated, based on a third-party evaluation from the Rand Corp., he said.
The deadline for nonprofits to apply is Jan. 11, and the request-for-proposals can be found at vendors.pima.gov, Pima County's procurement website.
The county's request-for-proposals allows for multiple agencies to secure some portion of the funding, or one lead agency to head a partnership with others, Cheung said.
"We gave a lot of flexibility as far as forming collaborative relationships," he said.