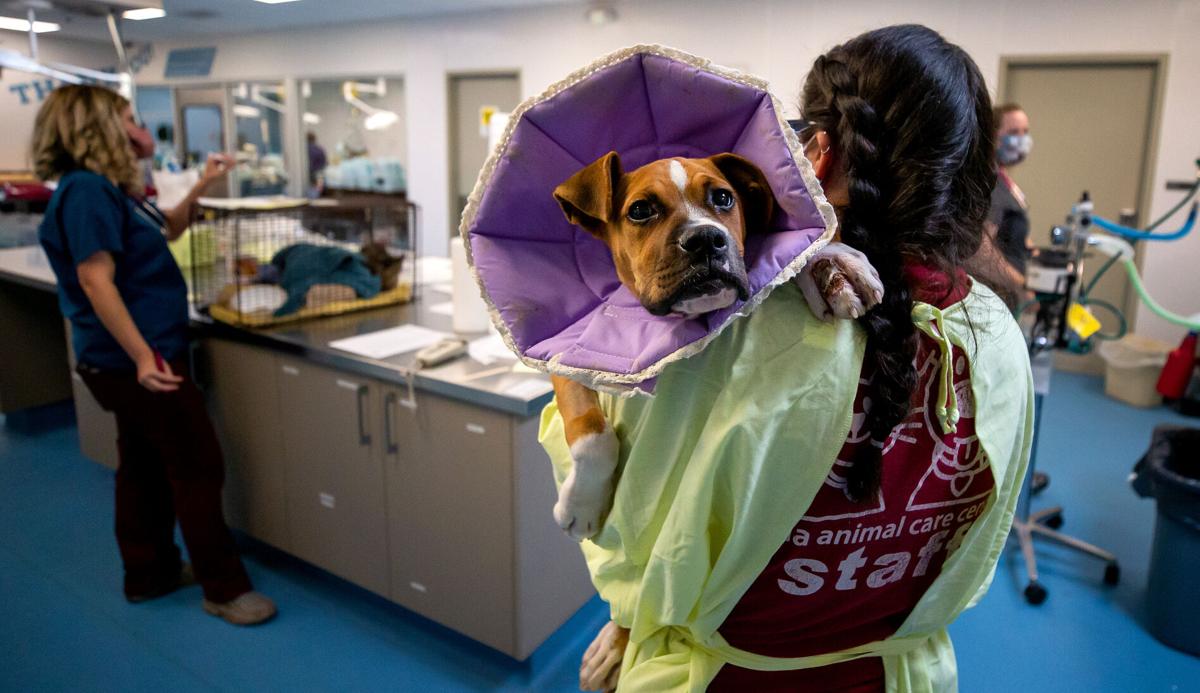 In the 18 months since COVID-19 prompted the first lockdowns and mask mandates in the United States, it has caused staggering effects to health care — and not just for humans.
That's because even before the pandemic, there was a severe and worsening veterinarian shortage in Tucson and overall in the U.S.
Then, there was an uptick in pet adoptions following stay-at-home orders — with one in five households taking on a new dog or cat, according to the American Society for the Prevention of Cruelty to Animals — which only made the vet shortage worse.
So Tucson veterinarians, like those across the entire country, are experiencing an aging veterinarian population and more retirements taking place than new hires, the American Veterinary Medical Association reports, and they are struggling to keep up.
The Arizona Daily Star recently contacted 18 veterinary clinics across Tucson about their next available appointment for a new client seeking a dog general wellness visit. While the wait varied, nearly every first available appointment was at least a week away, and over half of the clinics were completely booked for several weeks or even months.
"Everyone I've talked to is double- or triple-booked," said Kayla Boyer, the veterinarian for Speedway Veterinary Hospital.
Currently, her hospital is not booking appointments for any new clients because it was "stretched so thin," said Boyer, sole veterinarian at the clinic.
Boyer said the problem is of a combination of an increased number of total pets and a decreased number of total vets, largely due to retirement.
"It breaks my heart when I have to say, 'I'm sorry, I can't take you,'" Boyer said.
Creative scheduling
Jim Stofft, a veterinarian at Sabino Veterinary Care Tucson, which has no new client appointment openings until the end of November, said the clinic has been especially busy since a nearby veterinarian retired.
Stofft said there are four veterinarians, including himself, at Sabino, and each is only seeing one or two new clients per day so they are able to see regular clients.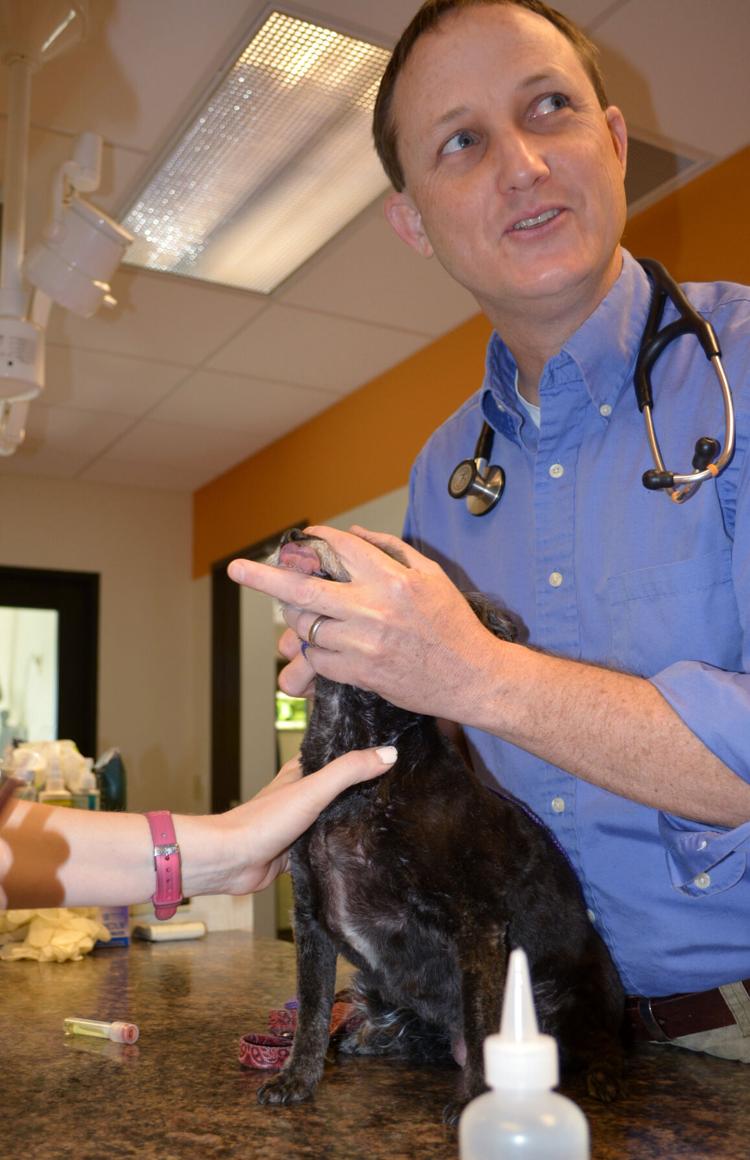 "That has kind of pushed us out way further than we wanted to be," Stofft said. "We're trying to work hard, get creative with our schedules to try to leave some open spaces, and it's still a work in progress."
With a wait time of five days, 4 Paws Veterinary Clinic had one of the earliest available new client openings out of those the Star spoke with. However, Mary Leuchtenberger, a vet at the clinic, said that was simply "luck" and must have been due to a cancellation.
Leuchtenberger said 4 Paws had been forced to stop taking on new clients for a while during the pandemic and that they had "never been this booked up." She also attributed the increase in pet visits to more veterinarians in the community retiring and pet ownership increasing.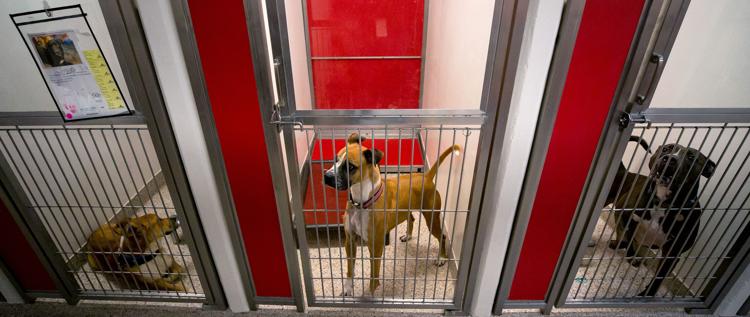 'Out of kennels'
Veterinarians are not the only pet-oriented sector feeling the pain of the pandemic. Shelters across Tucson are nearing or have already reached their capacity.
Logically, more pet adoptions in Tucson would mean less dogs and cats in animal shelters. But that is not the case.
In mid-June, Pima Animal Care Center reached a critical capacity. PACC had so many pets they had to repurpose meeting rooms into temporary kennels, said Nikki Reck, a public information officer for PACC.
Now almost two months later, PACC has reached "crisis" level again, according to Reck.
While Reck said PACC always had more dogs and cats come in during the summer months, taking in between 75 and 100 pets per day, they had never experienced anything like this summer. Currently, the shelter is taking in at least 80, and sometimes more than 100, pets per day.
"I've worked here for three years, and this year was the first time we've ever had to find other spaces in the shelter to make kennel space because we had run out of kennels," Reck said.
The huge uptick prompted PACC to work with its community partners to organize a countywide adoption event in July. Many of those local shelters were so full they were having to turn people away.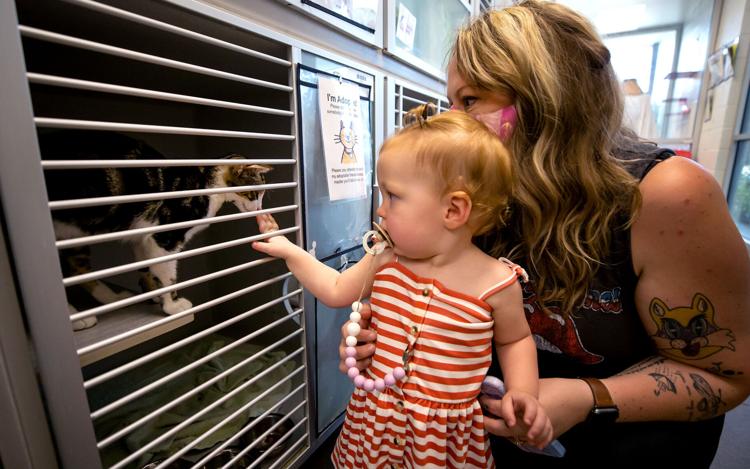 A 'perfect storm'
Boyer said at the beginning of the pandemic she had heard there were hardly any pets up for adoption at shelters, as they were all finding homes so fast. With many Americans working from home during the first few months of the COVID-19 pandemic, more people were able to handle adopting a pet. She theorized perhaps pets were being brought back to shelters now that COVID-19 restrictions have eased and more people are returning to in-person jobs.
However, Reck said PACC was seeing "nothing higher than normal" in terms of returns, which is consistent with the rest of the country. According to the ASPCA, 90% of dogs and 85% of cats adopted during the pandemic are still in the same household.
Pauline Haas-Vaughn, the director of Cherished Tails Senior Sanctuary pet shelter, also was not seeing many returns. She called the situation in Tucson a "perfect storm."
Haas-Vaughn said some pet owners were forced to give up their pets due to the financial crisis caused by COVID-19, whether they had to move in with family members who did not accept their pet or they could not pay their pet's medical bills.
"There's always been a pet overpopulation problem," Haas-Vaughn said. "Summer's always the worst, but I think this summer is even worse."
Since both veterinary clinics and shelters are struggling to accommodate pets in Tucson, the only remaining explanation is that there are just more pets in general now.
Both Boyer and Stofft theorized it could have something to do with low spay and neuter numbers during the pandemic, but Stofft also said he had not seen an increase in puppies and kittens specifically, just an overall spike in clients to serve.
"We cannot pinpoint what it is. We are also assuming the pandemic has an impact on it, but we don't know because they're not all puppies and kittens being born," said Reck of PACC. "It's a very weird and stressful time."