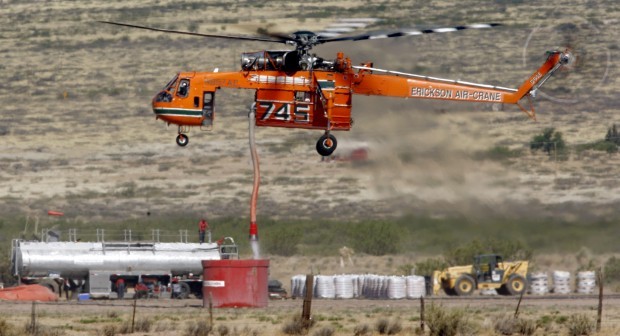 PORTAL — The cost of the Horseshoe 2 Fire, now the largest fire in the Chiricahua Mountains in modern history, is immense in terms of natural resources, time, money and lost opportunity.
The resource loss will have to be measured after the flames have died and the ashes cooled and that may not come until the monsoon rains do, possibly triggering additional damage as the denuded slopes tumble into the drainages.
For now, fire managers and lovers of this gem of a forest, on Arizona's border with New Mexico, take solace in what has been spared so far, in particular the world-class birding site in Cave Creek Canyon.
"The gem is intact," said Peg Abbott, who leads birding adventures here and across the country.
Abbott worries, though, about where the fire is now headed, into her favorite high country haunts where the old-growth trees stand 150-feet tall.
The fire is most active on its northwest edge in the heart of the Chiricahua Wildnerness.
See Thursday's Arizona Daily Star for more of this story.