"Fallen Angel" by David B. Riley. Hadrosaur Productions. $10.95.
This quirky new novel by Tucsonan David B. Riley is a cross-genre romp, religious fantasy meets historical fiction, science fiction, zombie "Animal House." To wit, Mabel, an angel from hell, joins General Grant during the American Civil War. Martians invade. Mabel's beautiful, evil sister Kevin, who has a taste for human flesh (quick and dead), shows up. The North wins the war, but Kevin and the Martians reappear 20 years later, when Mabel is seeking rest and relaxation in San Francisco. Kevin introduces some Berkeley undergrads to the epicurean delights of roasted human, and the Forces of Evil array against the Forces of Good in an epic sibling cat fight. "Fallen Angel" is a kick, actually. Riley's style is lightly ironic; anything R-rated occurs off the page; only unpleasant, two-legged animals are injured in the course of the production; and the story is burdened by no teachable moral. The editor of 16 science fiction and weird western anthologies, author of seven novels and 100-plus short stories, Riley writes horror and science fiction.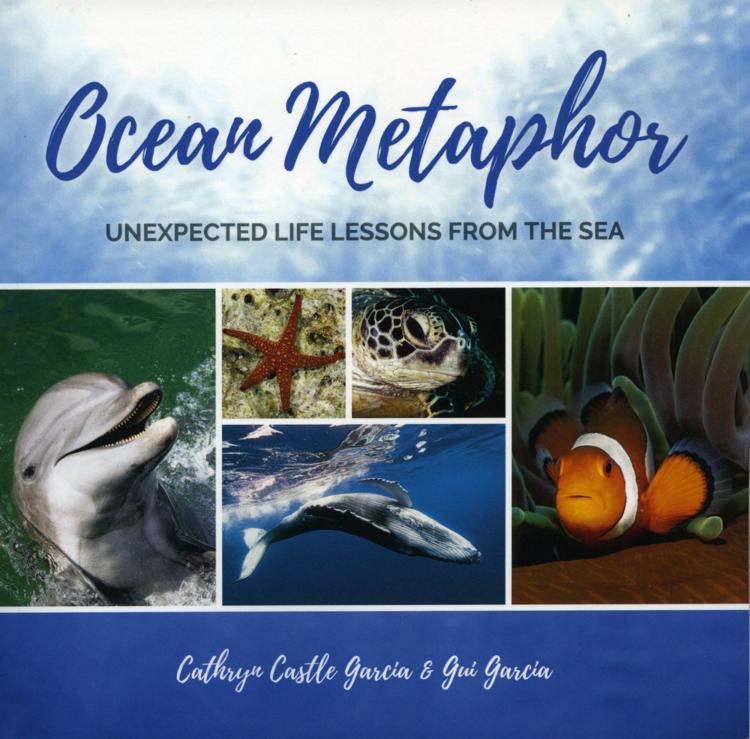 "Ocean Metaphor: Unexpected Life Lessons from the Sea" by Cathryn Castle Garcia and Gui Garcia. Fluid Creations, Inc. $30.77 hardcover; $27.37 paperback.
Cathryn Castle Garcia and Gui Garcia may not be scientists, but they know their way around marine life. In "Ocean Metaphor," they have gathered a collection of striking photographs of undersea animals. The images — the work of more than a dozen artist-photographers — range from vivid close-ups of exotic fish to powerful distance shots of breaching whales. The Garcias offer "Unexpected Life Lessons from the Sea" by giving a brief biological description of the species photographed; assigning to it a human descriptor, and drawing a life lesson from it all. The entry for the Sarcastic Fringehead, for example: a Pacific Coast bottom-dwelling fish, known to be temperamental and territorial, always open to a fight. It's assigned "sarcasm" ("bitter or cutting …"). And the life lesson? "When it's difficult to be kind, try being quiet."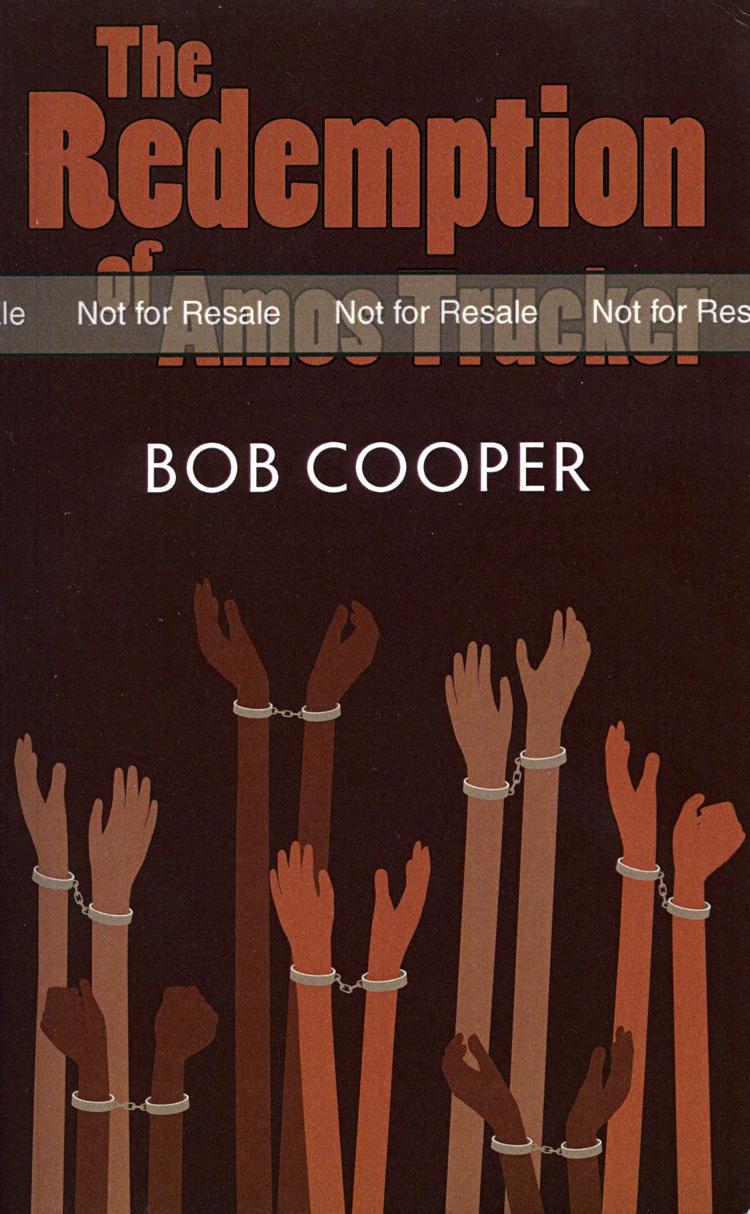 "The Redemption of Amos Trucker" by Bob Cooper. Bob Cooper. $12 paperback; $1.99 e-book.
Apparently it can take a brothel-owner, another felon, and a teenage girl patricide to redeem an ex-con. In "The Redemption of Amos Trucker," the most innocent of these characters is the ex-con, but he needs help to prove it. After release from a 30-year stint in a Nevada prison, Amos Trucker has no plans but to check in at home and then confront the woman who framed his 14-year-old self for murder. "Home" is the brothel he was raised in. Once there, and en route to confronting the woman, Amos runs into a teen girl who has, in fact, killed her abusive father. Just as he had been protected by unlikely characters, Amos resolves to help the girl. As the girl's father — and the law — had questionable connections, Amos has his work cut out for him. "The Redemption of Amos Trucker" is former IT specialist, Tucsonan Bob Cooper's fifth novel. You have a feeling he's positioning Amos to feature in another.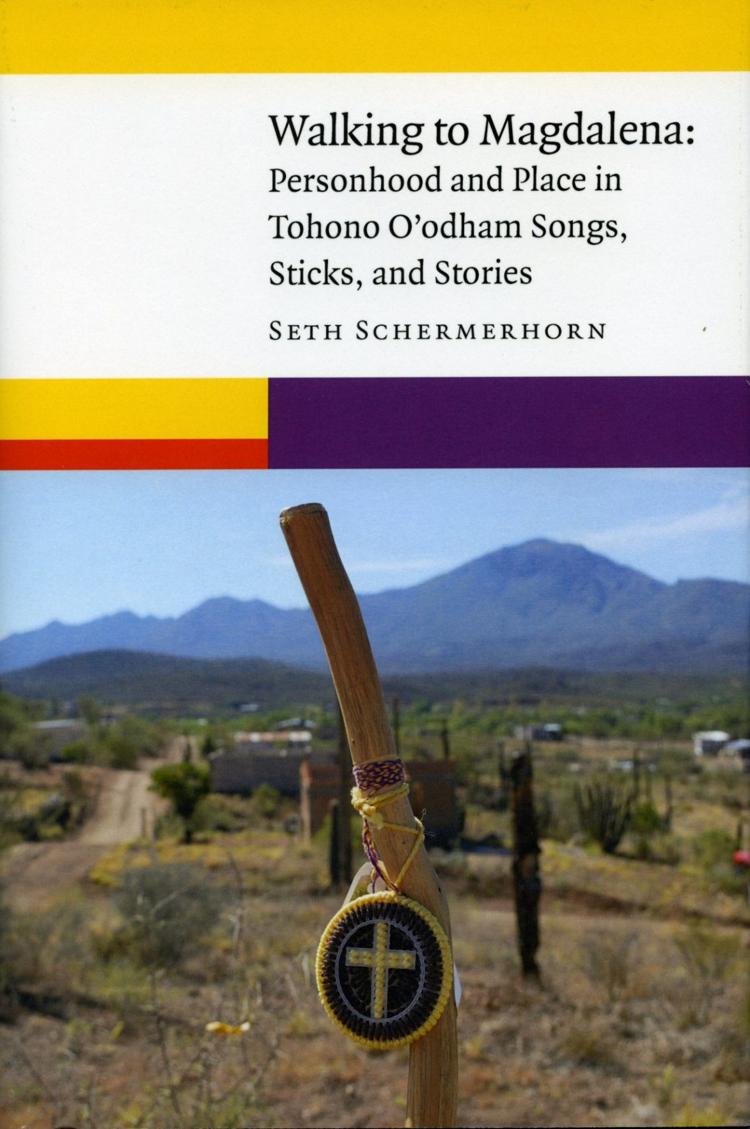 "Walking to Magdalena: Personhood and Place in Tohono O'odham Songs, Sticks, and Stories" by Seth Schermerhorn. Co-published by the University of Nebraska Press and the American Philosophical Society. $60.
In this scholarly work, Hamilton College Assistant Professor of Religious Studies Seth Schermerhorn uses the annual Tohono O'odham pilgrimage to Magdalena, Sonora, as a means to study the role of fusion of Christianity with traditional O'odham religion in O'odham life. In the text, Schermerhorn discusses existing scholarship on Native religious practice, presents research interview findings, and shares observations from his four pilgrimages to Magdalena. His central argument — that movement — the act of walking — can reveal the essence of what it means to be O'odham, is manifested in the "Songs, Sticks, and Stories." Songs, he suggests, celebrate the trek to and from Magdalena and evoke history associated with it; sticks (or "staffs") link persons in the present with the past and evoke memories; and stories associate the landscape with oral history. To be clear, critiquing the academic value of "Walking to Magdalena" is well above this reviewer's pay grade. Peers, however, endorse it as a significant contribution to borderland studies, and it's extensively documented and footnoted. Schermerhorn's personal, informal academic prose, moreover, does make it accessible. And one layman's takeaway? At waila festivals, you should glide, as is proper to the O'odham, rather than bounce to the music.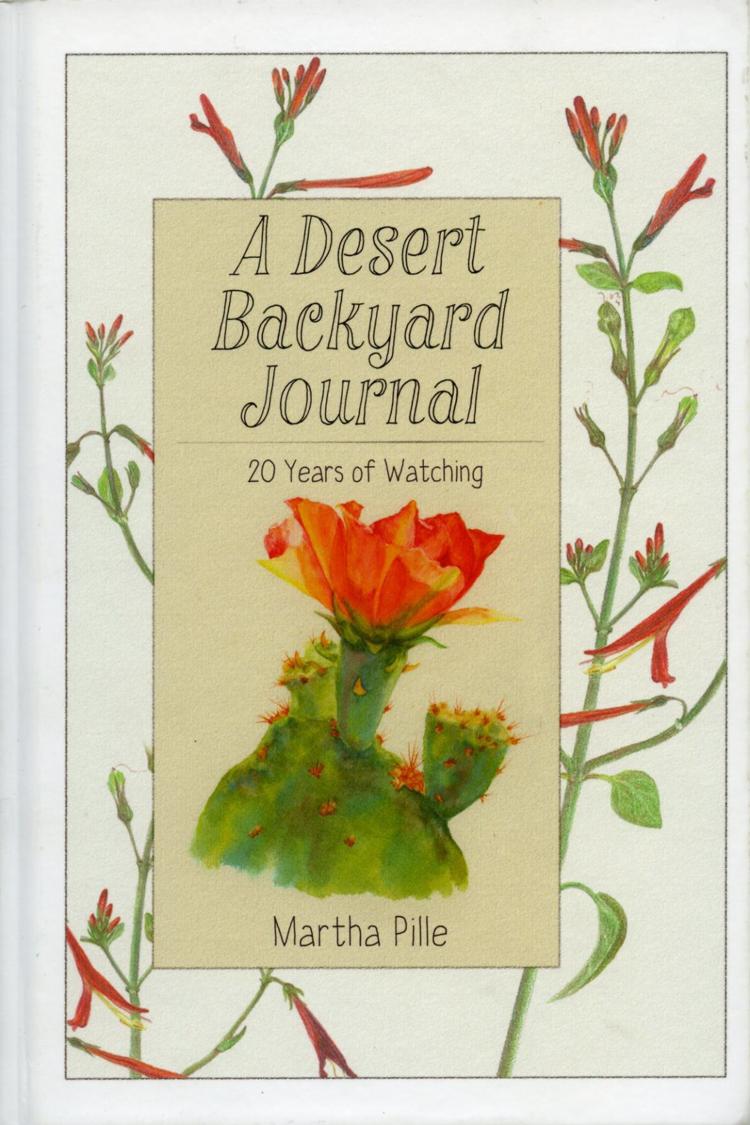 "A Desert Backyard Journal: 20 Years of Watching" by Martha Pille. Josie Books. $24.95 (All proceeds from book sales go to Tohono Chul Park)
Martha Pille has spent a productive 20 years in the desert, and this charming book proves it. A Michigan transplant, Pille left her lush, green world for a new home tucked between the Catalina and Tortolita Mountains with, she notes, "a blank canvas for a backyard." With no desert gardening skills to fall back on she wisely decided to volunteer at Tohono Chul Park, ultimately learning enough to become a docent. These days there's probably not much she doesn't know about desert flora — or fauna, for that matter. Her backyard is blank no more, a fact she celebrates in this lavishly-illustrated journal. It is divided into five sections, one for each season in the desert (including dry and monsoon summers) and filled with her essays and musings about cacti, flowers of every variety, the ups and downs of vegetable gardening, and the frequent visitors who fly, slither, and scamper into her yard. Her colored pencil and watercolor sketches — another skill she acquired at Tohono Chul classes — are delightful, and round out this very satisfying, joyful book.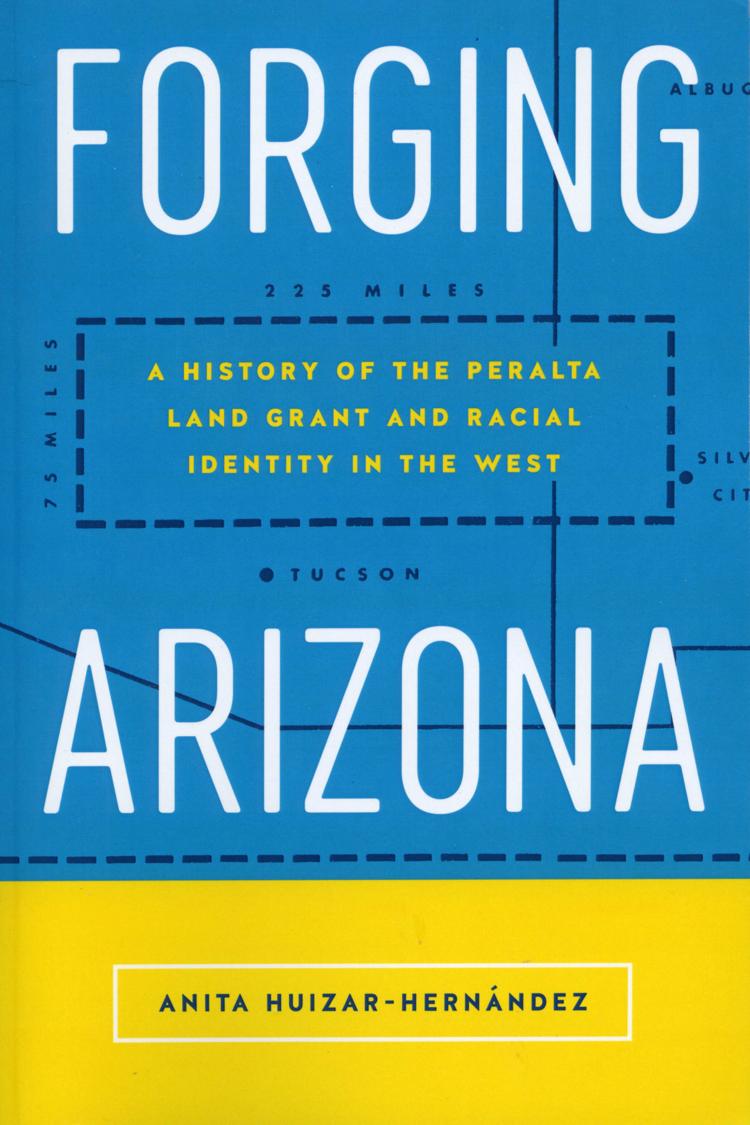 "Forging Arizona: A History of the Peralta Land Grant and Racial Identity in the West" (Series: Latinidad: Transnational Cultures in the United States) by Anita Huizar-Hernández. Rutgers University Press. Hardcover $99.95; paperback $27.95; Kindle $26.55
In the late 19th century a swindler attempted to steal more than 12 million acres across Central Arizona Territory with the fictitious Peralta Land Grant. James Addison Reavis devised a counterfeit narrative to support his spurious claim by inventing historical figures and forging documents that he inserted into records archives in Spain, Mexico, and the U.S. The fraud, a sensation in its day, is now largely forgotten — primarily, says Anita Huizar-Hernández, because it isn't possible to accurately remember it. The dominant culture took control of subsequent retellings of the narrative, viewing it through the filter of the Doctrine of Manifest Destiny and effectively erasing the history of the non-Anglo population. In an eye-opening exposition on the "incompleteness and inaccuracy inherent in the way the history of the Southwest has been told," Huizar-Hernández, an assistant professor of border studies at the University of Arizona, questions the neutrality of archives, offers compelling observations about how narratives are formed and disseminated and, in light of the current situation at the border, how they impact our understanding of the past and inform the decisions we make today.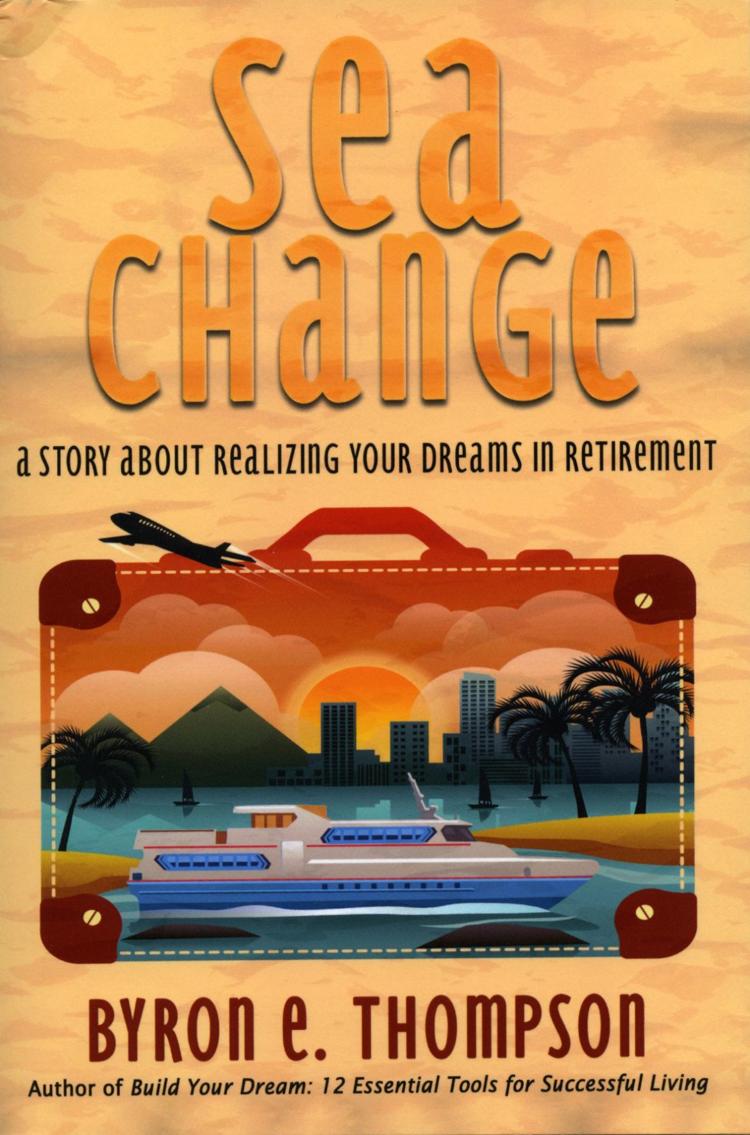 "Sea Change: A Story About Realizing Your Dreams in Retirement" by Byron E. Thompson. Wheatmark, Inc. $19.95
If you're retired, or planning to be, you've probably huddled with the professionals — the financial adviser, the retirement office, the health insurance folks — for guidance with important decisions as you leave the workforce and head to the golf links or pottery class. But is this sufficient planning for life's next phase? Tubac resident and former Dale Carnegie franchisee Byron E. Thompson thinks not, and with "Sea Change" he lays out frequently overlooked considerations that can contribute to a more rewarding retirement. Rather than providing an unimaginative to-do list, Thompson offers a fictional narrative in which four couples are thrown together on a retirement seminar cruise. Each has arrived on board with enough existential baggage to sink a ship, but they learn from each other, day to day, new ways of looking at themselves and approaching life. There's enough drama here for reality TV fans, but the sage advice provided is genuine and valuable for retirees who find themselves at sea in their quest to achieve a purposeful, satisfying life in the post-work-a-day world.
"A Well-Read Woman: The Life, Loves, and Legacy of Ruth Rappaport" by Kate Stewart. Little A. Hardcover $24.95; paperback $14.95; Kindle $4.99.
Librarianship is a radical profession, whose unsung heroes facilitate access to information while beating back censorship and defending the right to read. Ruth Rappaport was one such hero. Having fled Nazi Germany as a teen, Rappaport was no stranger to book-burnings; for her, librarianship was not just a career, says Kate Stewart, but her passion. It took her from library school at Berkeley to Vietnam-era military base libraries in Okinawa and Saigon, and finally to the Library of Congress, where her indelible mark can be seen in the records of the books she catalogued by the thousands. Stewart, an able biographer, is herself a librarian and archivist at the Arizona Historical Society. She became aware of Rappaport's distinguished career while working at the Library of Congress; curious to know more, she excavated archives, pored over personal diaries and interviewed Rappaport's family and friends. She periodically inserts her own research experiences into the narrative in a way that enhances the reader's understanding of Rappaport's larger-than-life personality and her professional world. The result is a highly readable and fully-realized portrait of an outspoken and fiercely independent champion of intellectual freedom, dedicated to defying censorship and bringing books to people because "she wanted everyone, everywhere, to read whatever the hell they wanted."