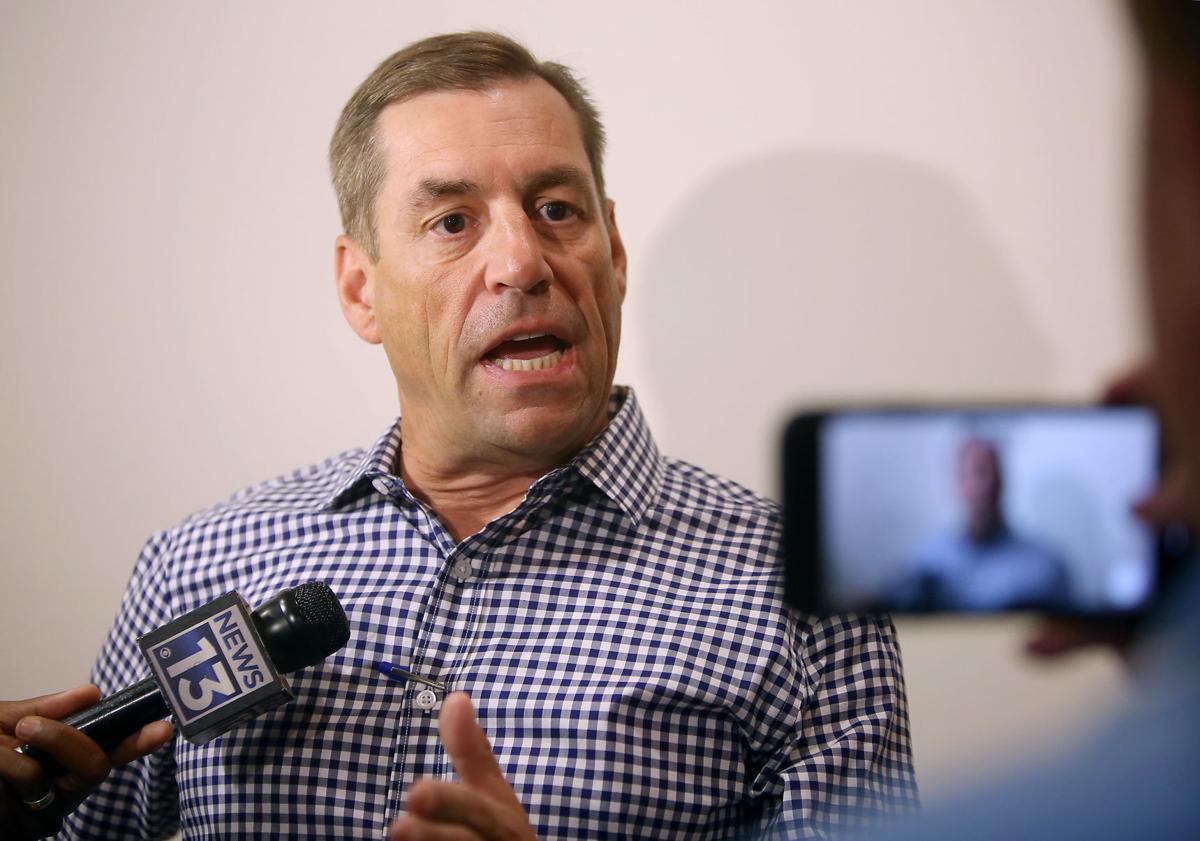 After Arizona athletic director Dave Heeke forecasted a $7.5 million pandemic-related deficit last spring through the end of 2019-20, coach and staff salary reductions mitigated about half of it.
That isn't going to cut it this time. Not even close.
The Pac-12's decision to postpone all sports competition until at least January meant the fiscal bus-driver of college sports, football, will be heading off a cliff in 2020-21. Even if the sport manages some sort of spring season, the money likely won't be the same.
At Arizona, football brought in $43.3 million — or about 42% of the athletic department's annual revenue — in the 2018-19 fiscal year, according to the latest available U.S. Department of Education figures. Men's basketball pulled in another $12 million, while all other UA sports lost money.
While UA will save on football expenses such as travel (about $1 million annually) and game-day expenses (about $2.3 million) without games being played this fall, it will lose over $7 million in ticket sales and more than $650,000 in parking, concessions and program sales, among other things.
Then there's the sticky and critical subject of the $22.5 million in media rights the school attributed to football in 2016-17, according to a UA filing with the NCAA.
UA attributed a full 85% of the $26.5 million in media rights to football in 2016-17. The money comes from the Pac-12's $2.7 billion media rights deals with Fox and ESPN, as well as its own Pac-12 Networks, and makes up 66% of the conference's revenue.
In 2018-19, the Pac-12 paid its schools $32.2 million each in media rights and other revenues, though that figure is likely to drop significantly without football — or even with football in the spring.
While a UA spokesman said Heeke did not want to comment when he could only offer hypotheticals, the AD said during an April interview with the Star that playing football in the spring might not generate enough interest from television networks because other sports would be playing then.
"If you start moving everything to the spring, that's certainly a possibility but you're layering a lot of things on top of that," Heeke said. "How do you build a TV package around that and still generate the revenues that are necessary for all of those kinds of sports franchises out there?"
Spring football also might not generate similar ticket sales, since there would be more competition from other sports and the potential of many key players opting out while preparing for the NFL draft.
Meanwhile, both media rights and ticket sales might suffer without UA basketball games in November and December — though those might be recouped in 2021 if college basketball opts to play a full season after delaying the start to January.
Over its 18-game home basketball schedule (which usually counts one exhibition game), the Wildcats' basketball program reported even more than football in tickets sales ($7.31 million) and contributions ($5.5 million), though it attributed only $4.0 million of the $26.5 million media rights revenue in 2016-17.
If football is canceled, the resulting deficit cannot be offset with staff furloughs, layoffs or even by cutting the school's money-losing sports.
Without football, UA would be in the hole at least $40 million — an amount more than double the annual deficit of all money-losing sports combined and more than the $33.5 million UA said it paid all of its athletic coaches and staffers in 2016-17. (More recent documentation was not immediately available.)
However, the San Jose Mercury News reported that the Pac-12 has secured a loan program in which each school can borrow up to $83 million at an interest rate of 3.75%. A UA spokesman said he did not know if the school is considering taking the loan.
Both UA football coach Kevin Sumlin and men's basketball coach Sean Miller have issued statements in support of the Pac-12's move to push their games into 2021. Miller said the delay will help "give our conference the best opportunity to have a successful season in the safest environment possible" for players and others involved.
"We appreciate the leadership president (Robert) Robbins has provided our campus during these uncertain times and we are eager to welcome our players safely back to campus," Miller said in a statement Wednesday afternoon. "Our staff is looking forward to utilizing the coming months to develop our team and build for the beginning of an exciting New Year."