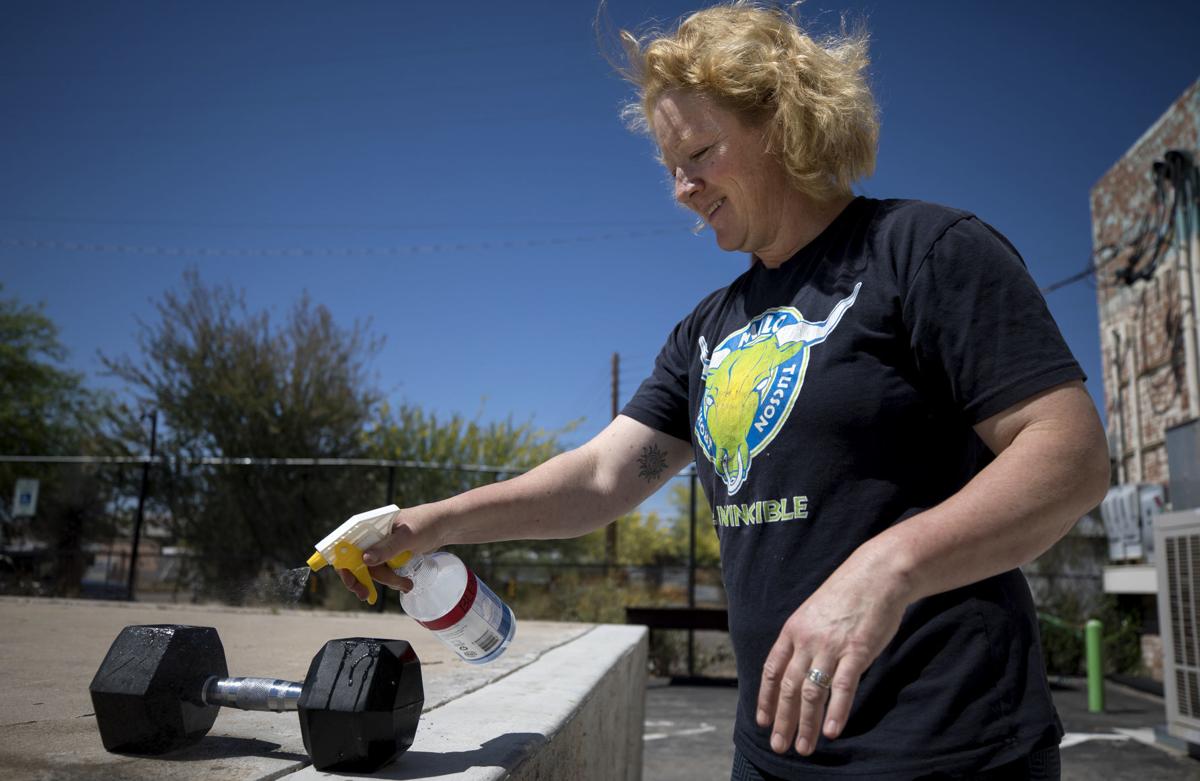 As Shawna Beardsley listened to Gov. Doug Ducey's June 29 news conference announcing the closure of indoor gyms and fitness clubs, she thought, "my Pilates studio can't fall under this."
Beardsley's midtown studio, In Balance Pilates, never had more than nine people in the building at a time — even pre-coronavirus — and Pilates itself is a low-impact activity that doesn't elicit much heavy breathing or sweating from its practitioners. Beardsley had been requiring everyone to wear face masks. The reformer apparatuses that her clients practice on were spaced 6 feet apart and not easily movable, ensuring appropriate social distancing.
But Beardsley, 28, quickly learned that her studio did fall under the order. She closed up shop for the second time in months, and is unsure when — or if — she'll be able to reopen.
Beardsley and other small gym and fitness studio owners are feeling the continued burn of the pandemic. They say the governor's direction doesn't make sense, and wonder if the rules set forth are even controlling the spread of the coronavirus.
"I respect this, I think we should close down. But why (part-way) do it? If you're going to close down businesses, do it across the board," Beardsley said, pointing out that nonessential businesses that draw large crowds, such as Peter Piper Pizza, T.J. Maxx and Ikea are all allowed to remain open under the current order.
"I feel let down by the system we've been given to keep things in order," she added. "Nobody knows what's going on."
Outdoor activities encouraged
The governor's June 29 order was very specific when it came to bars, saying that only holders of specific types of liquor licenses would have to close. It was much more vague when it came to the fitness world. As written, the order applies to "indoor gyms and fitness clubs or centers," which some local owners say has led many to interpret the order as they see fit.
On Thursday at noon, more than a dozen cars were in the parking lot of the Tucson Racquet & Fitness Club, which had limited its usual 24-hour access to the hours of 11 a.m. to 10 p.m.
Signage in front of and on the club's front door noted that masks were required and 6-foot markers could be seen on the floor of the check-in area.
A manager was not available to speak to the Star and did not return the Star's request for comment, but the employee manning the front desk said the indoor fitness area was closed. A post to the club's Facebook page on June 29 said that the locker rooms will be used only for restroom trips, and that the field house would be closed. It noted that "all outdoor activities remain open," evidenced by the people in the pool and on the tennis courts during a recent trip.
The Pima County Health Department has been collecting complaints about gyms in violation of the state order since it went into effect. Between June 30 and July 7, the county received 15 complaints of facilities that remained open, several of which involved Orangetheory franchises.
Tucson's five Orangetheory locations were open Tuesday, when a Phoenix judge denied an injunction that would have allowed gyms to remain open. The injunction stemmed from a lawsuit filed by a Valley-area gym, challenging the validity of Ducey's order. The Orangetheory franchises closed the following day.
Nicole Fyffe, executive assistant to Pima County Administrator Chuck Huckleberry, told the Star Wednesday that the county will "take the necessary steps to ensure compliance" when it comes to clubs that remain open.
Facilities such as the Tucson Racquet & Fitness club are in compliance, Fyffe said.
"Most of their amenities are outside, which is to be encouraged," Fyffe said.
Between the Tuesday ruling and Friday, the county did not receive any more complaints about gyms remaining open.
The health department received complaints during that period of a gymnastics center and martial arts studio that were still open, but Fyffe said county officials are unsure if those types of businesses fall under the order.
The county attorney's office has requested guidance from the state, but has not yet received a response.
'Either we're in this together or we're not'
Alan Williams, owner of the 5,000-square-foot Milo Fitness Factory downtown, made some big changes after the first shutdown in March in order to keep his membership engaged.
During the closure, he moved to online training. When Milo Fitness Factory reopened in May, Williams limited attendance in the gym's giant space to no more than 10 people — nine clients and a coach. Williams, 52, brought in swamp coolers and fans and opened the gym's two roll-up doors to enhance airflow; he staggered clients during classes so that no one was facing another person.
"Members were happy, we were operating safely and we seemed to do really well," Williams said. "The second shutdown came with about five hours' notice, but we complied, as frustrated as we were that we felt like the gym industry was being marginalized."
Williams remained closed, even as he heard about gyms in Phoenix and Tucson that were staying open in defiance of the order. He's also chosen to not move his gym's workout sessions outdoors, even though others have opted to go that route.
"Some other gyms chose to interpret the order in a way that, because it didn't specifically disallow outdoor classes, they took it to mean that they can," Williams said. "It's frustrating when you're trying to play by the rules and others are not. And it's more frustrating when you see a government who imposes an order but doesn't enforce the order."
Williams said he's asked local authorities if outdoor classes are allowed, but has yet to receive an answer. Williams' insurance carrier told him that if injury occurs during an outdoor training session that is not authorized by local authorities, it will not be covered under the policy.
"I understand why businesses might think they have to do something for membership. I get it, but either we're in this together or we're not," said Williams, a retired paramedic. "And if we're not in this together, then the whole point of an executive order becomes completely useless if people are allowed to interpret it however they want."
On Thursday, Ducey ordered restaurants to operate at 50% dine-in capacity. Williams wondered why gyms were not afforded the same opportunity, saying that many gyms — including his — are in favor of such measures.
"We support getting ahead of this virus and we feel we have a responsibility to look out for safety of membership," Williams said. "People said they felt safer in here than in the grocery stores."
'The gym is an outlet for a lot of the people'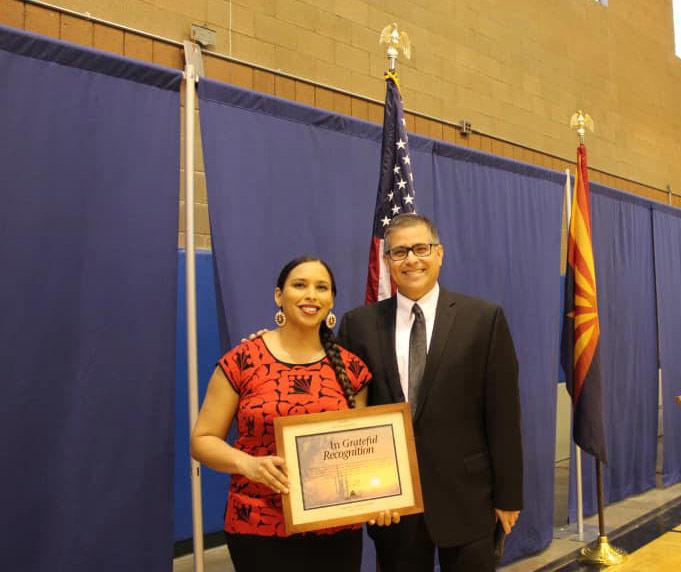 Annette "Netta" Agredano, owner of South Tucson's Aztlan Boxing Gym, said it was a no-brainer to close her doors when the pandemic first hit.
In fact, Agredano closed about a week before the city's March 16 order.
"We don't charge. We never have. So for me, it wasn't a financial decision to keep it open because I needed to pay my bills," Agredano, 39, said.
Aztlan serves roughly 230 members, ranging from children to adults. About 30 people train at the gym every day, often with children in tow.
Agredano said she decided to close for the health of the community.
"Being in the center of South Tucson and the population that goes to the gym, many have families that have underlying conditions," Agredano said. "A lot of kids I work with, their parents work in the health field, and (some boxers) also work in the medical setting. I knew that they were concerned about it and I knew that we could have a lot of people exposed to it."
Boxing isn't a sport that lends itself to social distancing, and many of Agredano's members don't have internet access to make Zoom lessons a practical option.
But Aztlan's members are a tight-knit bunch, and they've kept in contact through a group chat and by checking in with each other. This is how Agredano knows that some members are struggling.
"The gym is an outlet for a lot of the people that go there," Agredano said. "And when they're at the gym, we know they're doing good. They're in school, they're working. And when someone's missing more than a week, we always do a check in."
Agredano said some of her fighters have returned to drugs since the pandemic started, their outlet taken away.
"That's something that you never would have expected because of the discipline that they've had," she said "But they started feeling depressed, and not knowing where to go or who to reach out to."
It's for reasons like this that Agredano hopes to be able to reopen Aztlan again. But she has no intention of doing so until she knows that it's safe.
'Just trying to get more answers'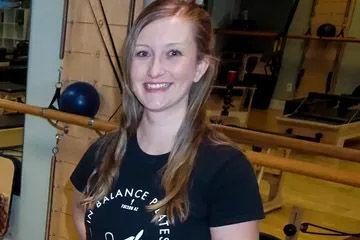 Beardsley, the Pilates studio owner, said she's been trying for weeks to get clarification on what safety measures she'll have to take in order to reopen.
She said she called Arizona Department of Health Services as soon as Ducey's June 29 news conference was over. Beardsley said that the person at health services told her to call the governor's office, which she did the next day.
"Whoever answered the phone, she was ready for a fight," Beardsley said. "I was just trying to get more answers."
Most of Beardsley's clients are baby boomers, many of whom take Pilates to help with ailments like back injuries and arthritis.
This, Beardsley thought, was not the demographic that the governor was hoping to target by shutting down gyms, with positive tests in people ages 20-44 making up the largest portion of new cases.
"Pilates is probably one of the best things to do at this point, for your mind, body and spirit," she said.
Beardsley is still searching for answers.
"We'll get through this, but I know of a couple studios in town that are rumored to be shutting down from the first shutdown," Beardsley said, adding that it's now a question of if studio owners can afford to be shutdown for a quarter of the year.
"I respect the masks and everybody fighting for this. But it's just confusing and I feel like we're getting lost in the mix."
'We connected over the same mentality'
For 38-year-old Lacy Crosby, discovering CrossFit Cure on the northeast side of Tucson was life-changing. Crosby said the group motivated and challenged her to want to lead a healthy lifestyle instead of giving up, as she had in the past.
"I was just starting to really feel and see changes — then COVID-19 hit," Crosby said.
After the March 16 shutdown, Crosby started taking Zoom classes through CrossFit Cure, working out from home three days a week. She also continued working with a personal trainer from the gym, joining five friends and the trainer at a park twice a week for small and socially distant classes.
"We found together we were more motivated to do it," Crosby said, adding that slowly, their twice-a-week workouts evolved to meeting up five or six days out of the week.
When gyms were given the go-ahead to reopen the first time around, CrossFit Cure stopped the Zoom classes and returned to in-person, indoor instruction. Crosby didn't feel like it was safe — or smart — to go back.
"I found my people from the gym, who I didn't really know, and we connected over the same mentality that our efforts, small as they may be, are the humanitarian thing to do," Crosby said.
Her park-workout group of five was whittled down to three, but they continued to motivate each other.
"Our gym is powered through community and personal connection. I believe that support has kept us working out," Crosby said.
"Two coaches routinely checked in on us at the park, helped us correct our form with dumbbells, laughed with us, or gave encouraging words. Even if it was only a five-minute stop by, it was those gestures that helped us not feel forgotten or alone."
With gyms shut down once again, coaches from CrossFit Cure have been leading classes from Udall Park. Participants spread out under the shade of the trees.
"It's been encouraging and uplifting to have a leader and support through the entirety of a workout," Crosby said. "More community around has been helpful as well, since the rest of the day is spent inside my home."
Crosby thinks the forced closure of gyms is an improvement, with the burden no longer on owners to have to decide whether to stay open.
She said that it feels good to know that she's doing her part to help the coronavirus numbers stay down while also staying mentally and physically healthy.
"I mourn the death of my normal life when I'm feeling isolated. I find my people and I text and message and scream and cry when I need to. But I don't go to a restaurant or go inside the gym and work out with everyone I dearly miss," Crosby said. "I'm not OK with knowing I may have it and be completely fine and kill your parent."
Contact reporter Caitlin Schmidt at cschmidt@tucson.com or 573-4191. Twitter: @caitlincschmidt.
Be the first to know
Get local news delivered to your inbox!