You're probably familiar with Mexican sweet empanadas, baked little pockets of dough stuffed with piña or pumpkin filling, perfect for a cafecito. They're popular in Tucson bakeries like La Estrella, El Triunfo and Alejandro's Tortilla Factory.
But you can also find savory empanadas, with beef, chicken or vegetables seasoned with Caribbean, Central American, South American and even Indian flavors in Tucson, and they're becoming increasingly popular.
In the last year, two food trucks have opened selling Colombian street food and a Cuban-Puerto Rican fusion menu. Both list empanadas on their menu. Savory empanadas in Latin American countries are often ordered as appetizers or as street food that people can snack on.
Here are five places you can find savory empanadas and unique sweet ones around Tucson.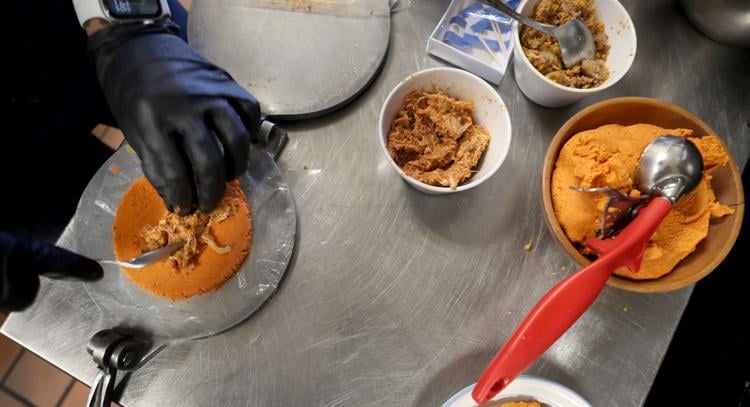 Selena's Salvadorian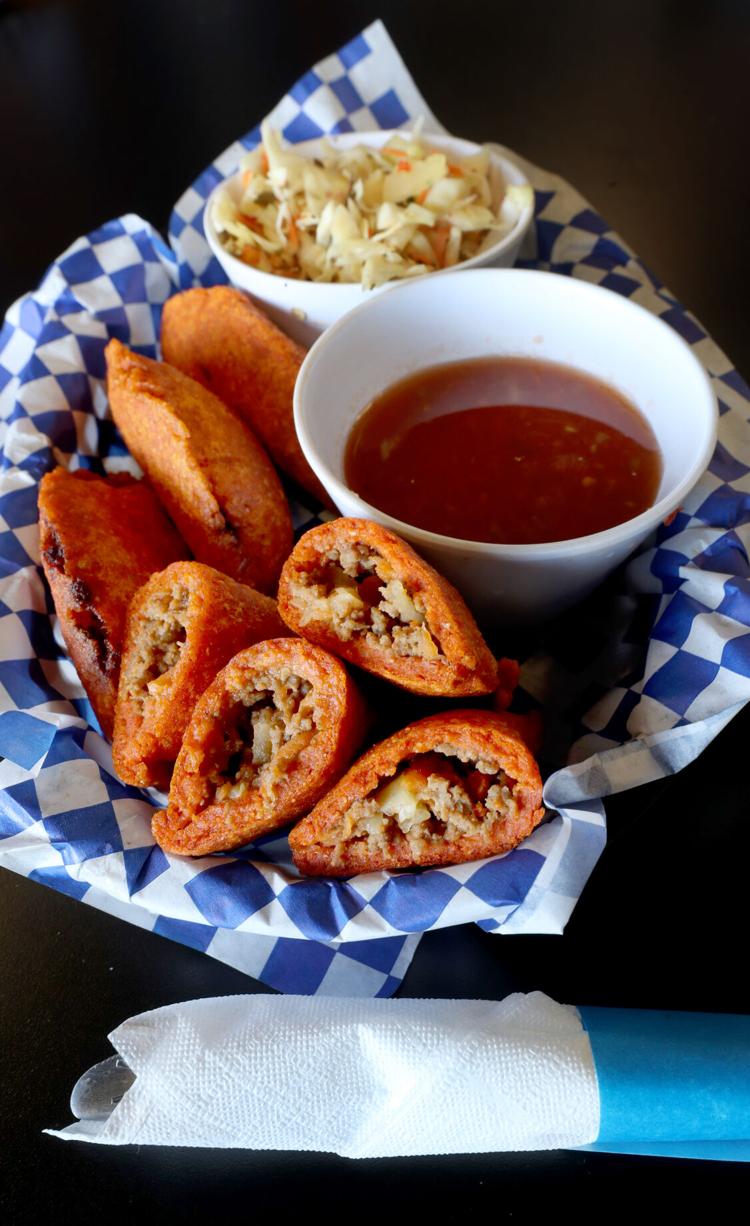 In El Salvador, savory empanadas are called pastelitos, and sweet empanadas are called, well, empanadas.
Selena's on North Campbell, sells both. Their pastelitos are made with cornmeal and look orange after achiote, a red-orange spice, is added to the cornmeal. They're stuffed with ground beef, potatoes, onions and carrots, then fried. The restaurant, 2513 N. Campbell, also offers chicken, vegetarian and vegan pastelitos.
Their empanadas are paired with the vinegar slaw and the mild salsa that often accompanies pupusas. 
To make the sweet empanadas, bananas are boiled with sugar and cinnamon, and mushed into a circle, then filled with a custard called poleada, beans, or pineapple. Poleada is the most traditional, said co-owner Sandra González.
In El Salvador, you can find people on the streets making empanadas for sale, sometimes out of a repurposed metal barrel that was turned into a fryer, González said.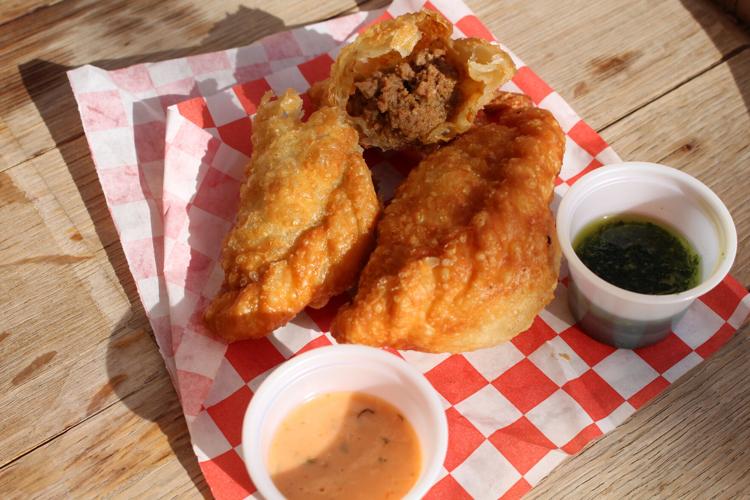 Cucusa's Caribbean Cuisine
Cucusa's Caribbean Cuisine is a food truck that opened during the pandemic. The menu is a fusion of Cuban and Puerto Rican food. Owner Dayami Exposito was born in Cuba and grew up in Puerto Rico.
Cucusa's menu offers Puerto Rican pastelillos, or small empanadas, fried to a flaky crisp, stuffed with ground beef or shredded chicken.
"The food we make basically has Caribbean flavors," Exposito said. "Lots of garlic, lots of onion, lots of cilantro."
She said they focus more on adding flavor than on making it spicy. The pastelillos are served with a sweet fry sauce and a cilantro and garlic sauce, offering people two options to add even more flavor to the already richly seasoned meat.
Exposito also makes sweet guava and cheese empanadas.
In Puerto Rico, pastelillos are a popular appetizer with drinks, so it's fitting that Exposito parks her food truck at breweries and tap houses around Tucson and Marana.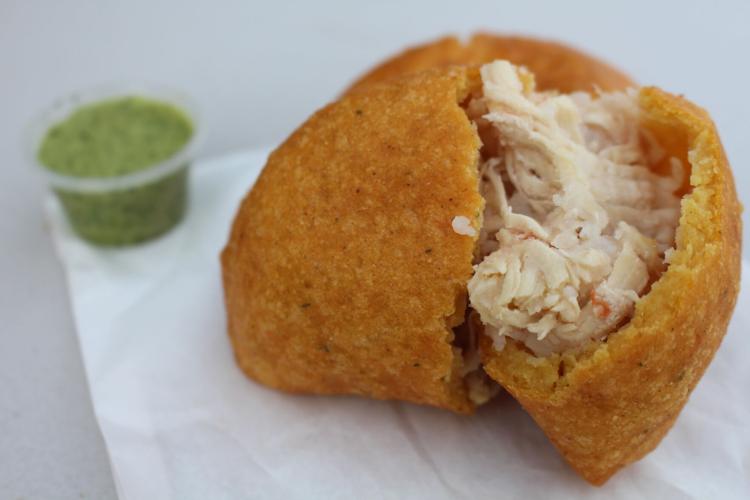 La Colombiana
Cindy Beltran and her husband, Enrique Diaz, have been selling empanadas, arepas and Colombian-style hot dogs — which include crushed chips and a pineapple sauce — out of their food truck, La Colombiana, since September.
In Colombia, empanadas are a popular appetizer or street food, Beltran said. They're made with cornmeal masa, stuffed with shredded beef or chicken, potato, tomato and onion, and fried to create a thick, cornbread-like shell and a fluffy yet crispy empanada.
A flavorful — but not spicy — sauce made with cilantro, chili, lemon and onion accompanies the empanadas.
You can find La Colombiana most weekends around breweries and tap houses in Marana, the north side of Tucson and sometimes east side tap houses.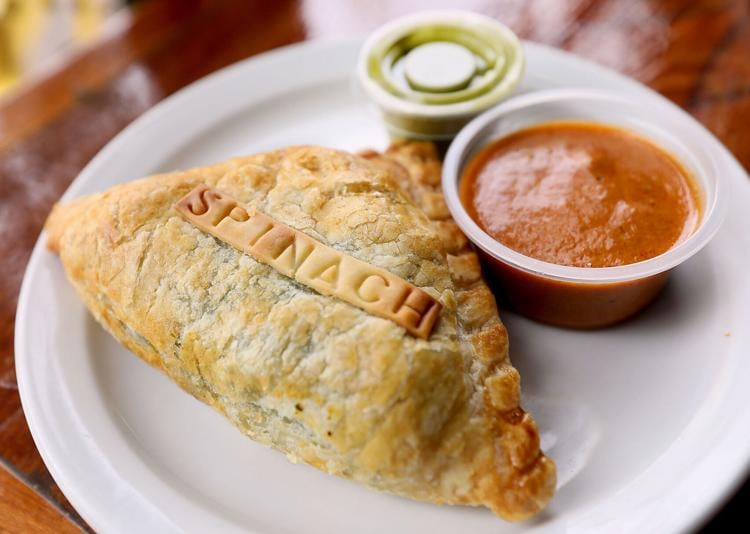 Bombolé: Indian and Latin fusion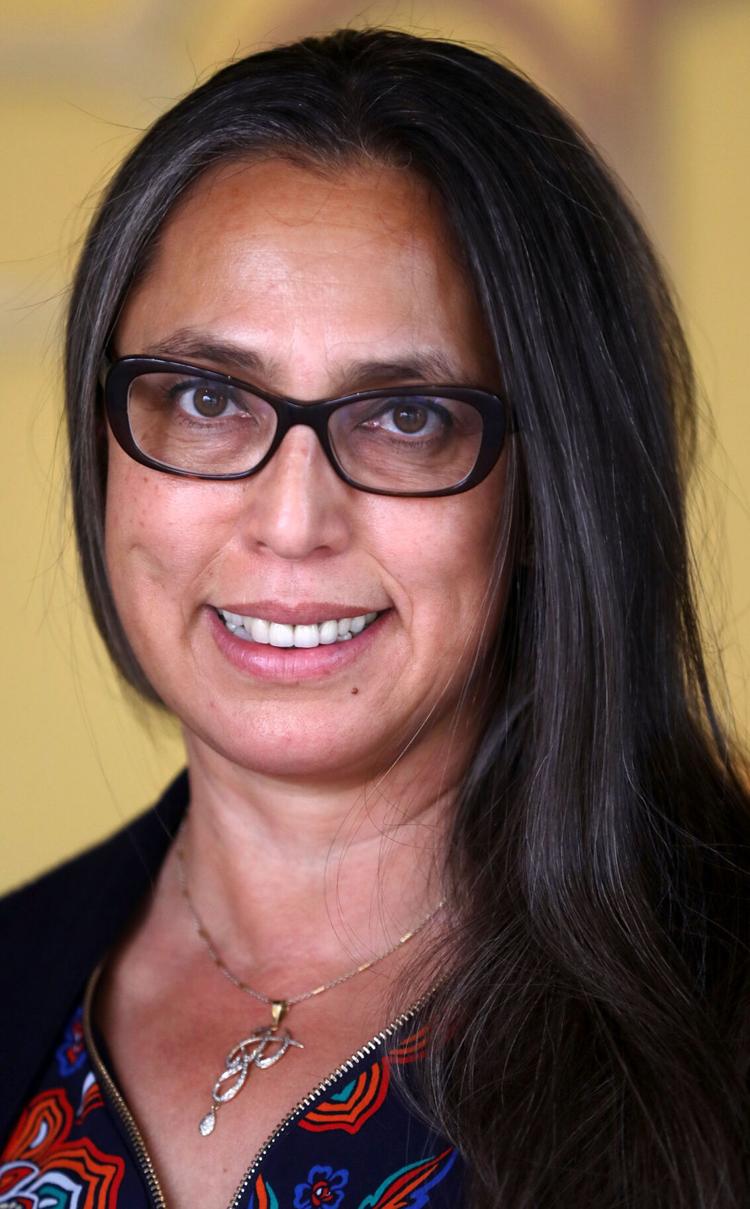 Jackie Sharma opened Bombolé almost three years ago in downtown Tucson across from Jácome Plaza, 100 N. Stone Ave. The restaurant sells baked empanadas stuffed with Latin American and Indian fillings. You can try a chorizo and potato empanada, a chicken curry empanada as well as vegan options.
Sharma has modified curry and sauce recipes to thicken the stuffing so that it doesn't leak out or make the empanada soggy. She also bought a press that can make two empanadas at once, trying to speed up the process, but many are still made by hand.
Hannah Markowitz makes about 150 empanadas daily at Bombolé. The restaurant also recently started offering sweet empanadas, including some with Nutella and bananas.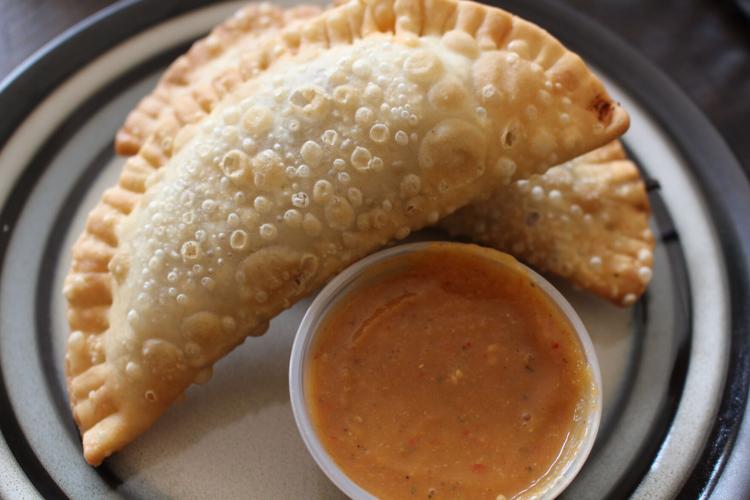 El Dominicano
Another new empanada food truck is expected to hit the streets of Tucson this summer, as soon as the owner finds a place to park the truck.
El Dominicano, owned by Wander Perez (who is married to the Daily Star's La Estrella editor Liliana Lopez) will specialize in empanadas and offer ground beef, ham and cheese and vegetarian empanadas with a veggie stuffing that tastes like a fajita mix. In the Dominican Republic, where Perez is from, people gather at empanada food trucks for breakfast, he says. Perez has made empanadas at family parties for a long time, and his family and friends often suggested he open a restaurant and sell them.
The empanadas are fried to a flaky crisp and are accompanied by a spicy Mexican salsa Lopez makes. Perez says they don't use spicy sauces in the Dominican Republic, and instead pair their empanadas with ketchup.