Starting Monday, glimpsing water in the Santa Cruz River near Tucson's birthplace will no longer be just a pipe dream reserved for heavy rains. 
On June 24, Tucson Water will launch the Santa Cruz Heritage Project by releasing recycled water into the dry river just north of Silverlake Road (south of downtown).  
If you've lived in Tucson for any amount of time, you know this is a big deal. Unlike rivers in other parts of the world, Tucson's waterways — at least in recent years — don't typically have water. We call them washes. 
The release coincides with the local El Día de San Juan Fiesta, an annual celebration of the coming monsoon rains and the feast day of St. John the Baptist, the patron saint of water and the biblical figure who baptized people in another desert river on the other side of the world. 
"Back in 1540, Francisco Vásquez de Coronado was a Spanish explorer and he stood on the bank of the Santa Cruz River and prayed for rain on the feast day of St. John the Baptist," says Liza Grant, the coordinator of El Día de San Juan Fiesta. "Legend has it that rain started that day." 
For the 22nd year, the fiesta will follow Coronado's example and celebrate and pray for the monsoon rains. Grant says "it's essentially a water festival."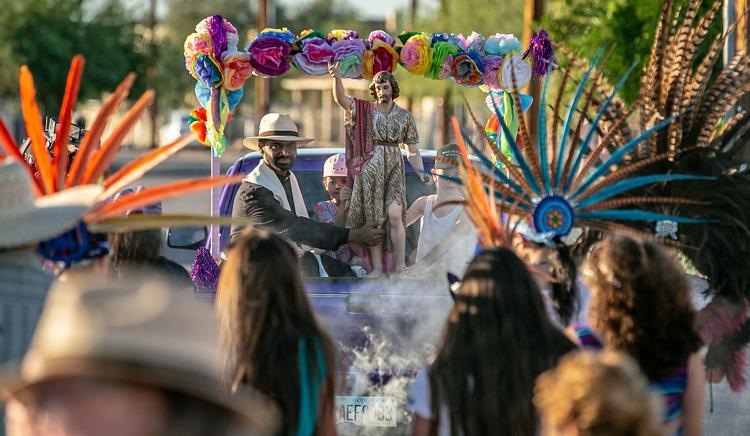 "The Santa Cruz is the reason we can call Tucson home," says Claire Zugmeyer, an ecologist with the Sonoran Institute. "It's our lifeblood and the foundation of the region's rich natural and cultural heritage." 
The return of water to this specific stretch of the Santa Cruz is particularly important. People have been farming alongside the river near Sentinel Peak and Tumamoc Hill for more than 4,000 years. It's considered the birthplace of Tucson.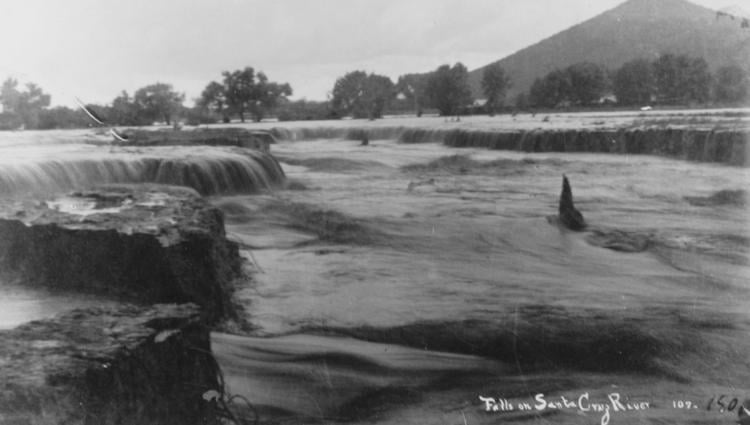 Obviously, we had a ton of questions when we found out the regular flow would be returning to the Santa Cruz in this area. Here's what we found out. 
P.S. If you're super into the Santa Cruz River, check out the Arizona Daily Star on Sunday, June 23 for even more details in several stories by reporter Tony Davis. Go here to read one of those stories. 
So where exactly will there be water? 
The flow will begin north of the Silverlake Road bridge, says Maya Teyechea, a Tucson Water hydrologist. From here, the river hugs Sentinel Peak ("A" Mountain), passes Mission Garden and heads north, running mostly parallel to Interstate 10 through Tucson. So to clarify, this isn't exactly a river running downtown.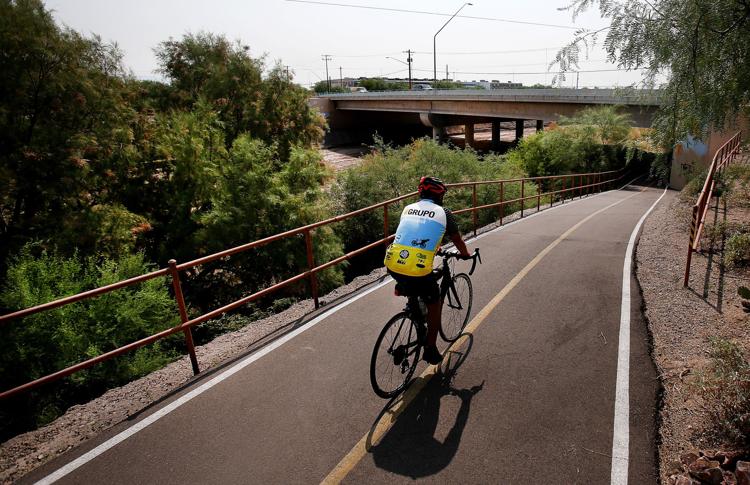 Teyechea says at this point in time, it's hard to predict how far the water will flow before it disappears into the ground — probably somewhere around Cushing Street. 
"We have a lot to figure out operationally, and there are a lot of unknowns at this point," Teyechea says. "If we are able to do a constant flow, the soil will get wetter and carry the flow further." 
Will there be water all year? 
Most likely. Tucson Water intends to have a consistent flow of water into the river, but it will depend on the fluctuating demand on reclaimed water. Teyechea says summer months tend to have a larger demand, so the river may not get as much water during those months. 
Also, Tucson Water won't discharge water into the river when it rains or there's snow melt. We all know Tucson's rivers need no help filling up during a good storm.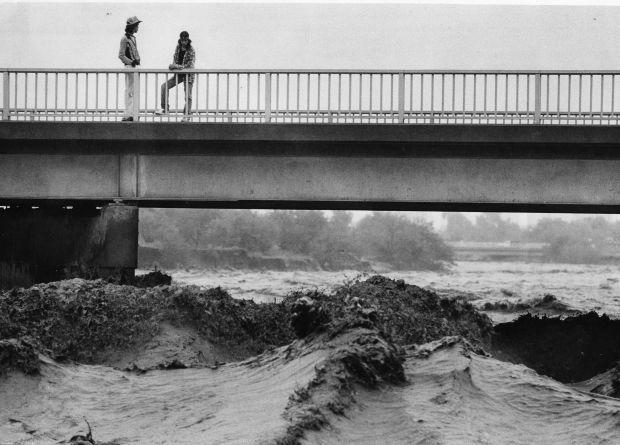 How much water are we talking about? 
Think a stream in the existing channel, not a river rushing bank to bank. Teyechea says Tucson Water is permitted to discharge 3,150 acre feet of water into the river per year. That equates to about 2.8 million gallons per day, although the quantity is likely to ebb and flow. 
To see the flow, you'll want to walk a bit on The Loop, Teyechea says. A riparian area with plants and wildlife should develop around the stream. 
Where will the water come from? 
Tucson Water will be using excess reclaimed water ⁠— water that isn't being used by customers like golf courses ⁠— for the Santa Cruz Heritage Project. 
Tucson Water will also continue to contribute water to a flowing stretch of the river that begins at Agua Nueva Water Reclamation Facility on the northwest side, Teyechea says. If you've seen the river around Ina and Cortaro roads, the flow upstream at Silverlake will be less than its northwest counterpart, she says.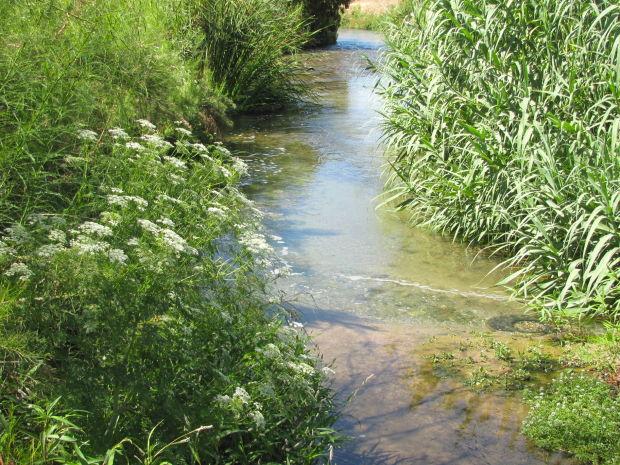 "If you look at the river as a whole in the U.S., this will be the third flowing stretch," Zugmeyer, with the Sonoran Institute, says. "We have two that already flow with the use of reclaimed water and this is the third." 
Zugmeyer is referring to a roughly 23-mile stretch of river in northwest Tucson that begins at the Agua Nueva facility north of Sweetwater Wetlands. (She notes that stretch has a bit of a dry spot prior to the second water release point at Tres Ríos Wastewater Reclamation Facility near Ina). 
Another stretch further south that also flows year round begins at the Nogales International Wastewater Treatment Plant in Rio Rico and stretches approximately 17 to 20 miles, she says. 
With the exception of constructing a small treatment facility to de-chlorinate the water before releasing it into the river, Tucson Water has mostly used existing infrastructure for the Santa Cruz Heritage Project, Teyechea says.
Bringing water back to the river also gives it a chance to seep into the ground and recharge the aquifer below, contributing to our overall local water supply. 
So can I swim in it? 
Please don't. And remember, we're just talking about a small stream here. 
Teyechea says it is safe for contact and just a few steps from drinking water. Since it's treated and will be flowing, you don't have to worry about a smell. 
You mentioned wildlife earlier...
Yes! Although you should stay out of the water, there are hopes that wildlife, including birds, insects and native fish like the Gila topminnow, will return to the river. (This native fish returned to the northwest stretch of the river a few years ago).
Zugmeyer says that 80 percent of wildlife in Arizona use a river at some point in their lifetime. 
"I'm expecting a nice meandering stream with a lot of birds and natural vegetation starting to grow on its own," Teyechea says.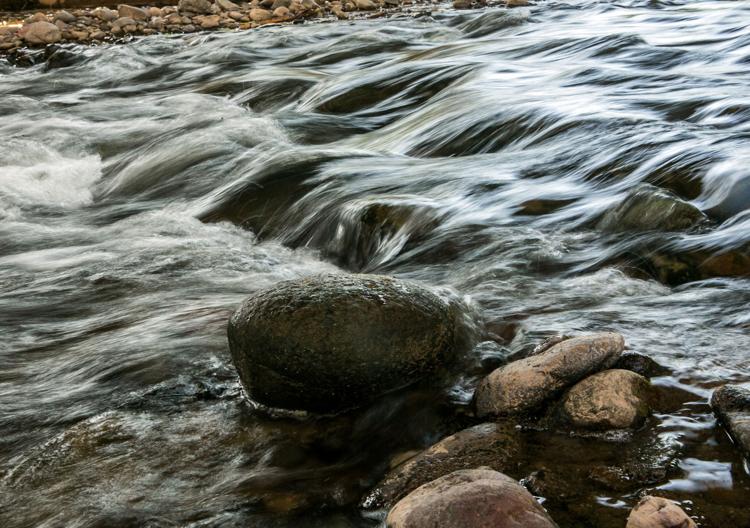 Historically, a gigantic mesquite bosque (forest) lined the river from at least St. Mary's Road to south of San Xavier. 
"Woodcutters had to put flags on trees because they would go in to cut firewood and couldn't find their way out because it was so dense and big," says Diana Hadley, historian and secretary for Mission Garden, a project of the Friends of Tucson's Birthplace. 
The river of old didn't course through a deeply carved channel, but rather meandered along a flood plain, Hadley says. Banks had two terraces, with willows and cottonwoods on the lower terrace and hackberries, mesquites and other trees spread out into the floodplain.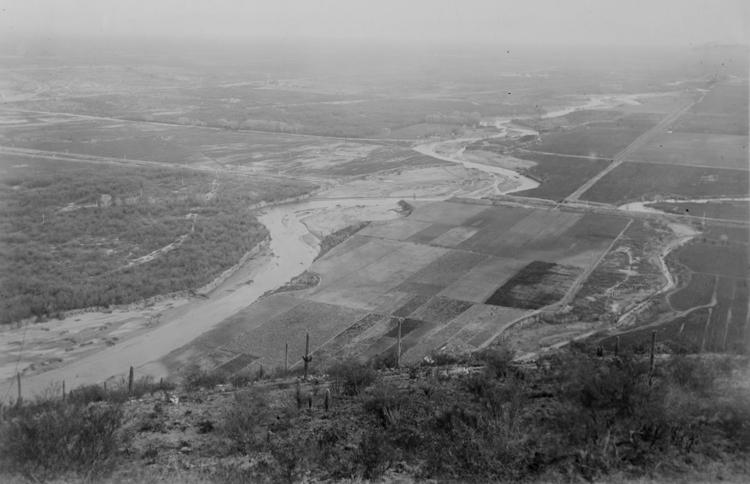 "Adding recycled water to the river in a stretch that historically had water year round will help restore and enhance conditions in that area," Zugmeyer says. 
The Santa Cruz historically had water all year?
Yep, for the most part. Actually, this river is responsible for people settling in Tucson. Kendall Kroesen, the community outreach coordinator for Mission Garden, says that archaeologists believe people began spending summers along the Santa Cruz River more than 4,000 years ago. It may seem counter-intuitive that they would summer in Tucson, but they did it because they could irrigate corn, squash and beans.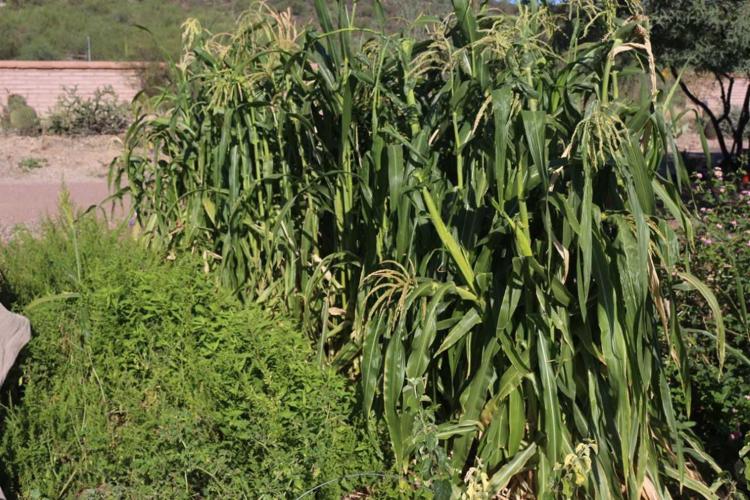 Eventually, the Hohokam culture, followed by the Tohono O'odham people, established villages in the area. 
"Historically, there were four villages of Tohono O'odham when the Spanish first reported on this area," Hadley says.
The village at the base of Tumamoc and Sentinel Peak was called  S-cuk Son — meaning "foot of the black," a reference to the dark volcanic rock on the mountains, Hadley and Kroesen say.  
The Santa Cruz starts in the San Rafael Valley and flows south into Mexico, forming a horseshoe shape as it heads back into Arizona and flows north all the way to the Gila River, Zugmeyer says. Although some of the river dipped underground historically, most of it flowed above the surface for much of the year, Hadley says. 
So what happened to the water? 
Hadley says the native people living in what would become Tucson irrigated their crops with water from an enormous cienega (or marsh) near the junction of today's Starr Pass Boulevard and Mission Road. 
"There was still surface water in the river most of the year, up until the 20th century," Hadley says. "Even though the Spanish and Mexican and early territorial people were using the water, when the American settlers started coming into this area, they had different methods of creating irrigation ditches."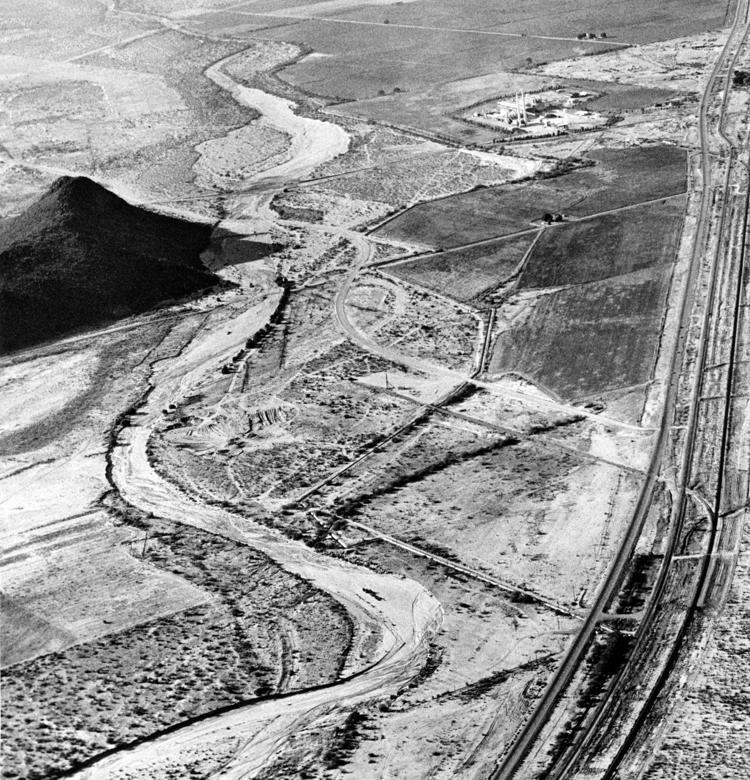 She says the popularization of the swamp cooler after World War II and the coinciding housing boom in Tucson, among other things, led to increased groundwater pumping that ultimately had an impact on the flow of the river, giving us the dry river we have today. 
"This is something that Tucsonans have been talking about doing for years," Teyechea says. "The river used to run year-round 50-plus years ago, and due to groundwater pumping, it has dried out. It's part of downtown development to bring back that piece of Tucson heritage that brought people here to begin with." 
---
If you go
What: El Dia de San Juan Fiesta and the release of water into the Santa Cruz River
When: Monday, June 24, 4:30-10 p.m. A ceremony begins at 4:30 p.m. with the water release at 5 p.m. and a procession from Mission Garden to MSA Annex. The fiesta kicks off at 6 p.m. with a blessing.