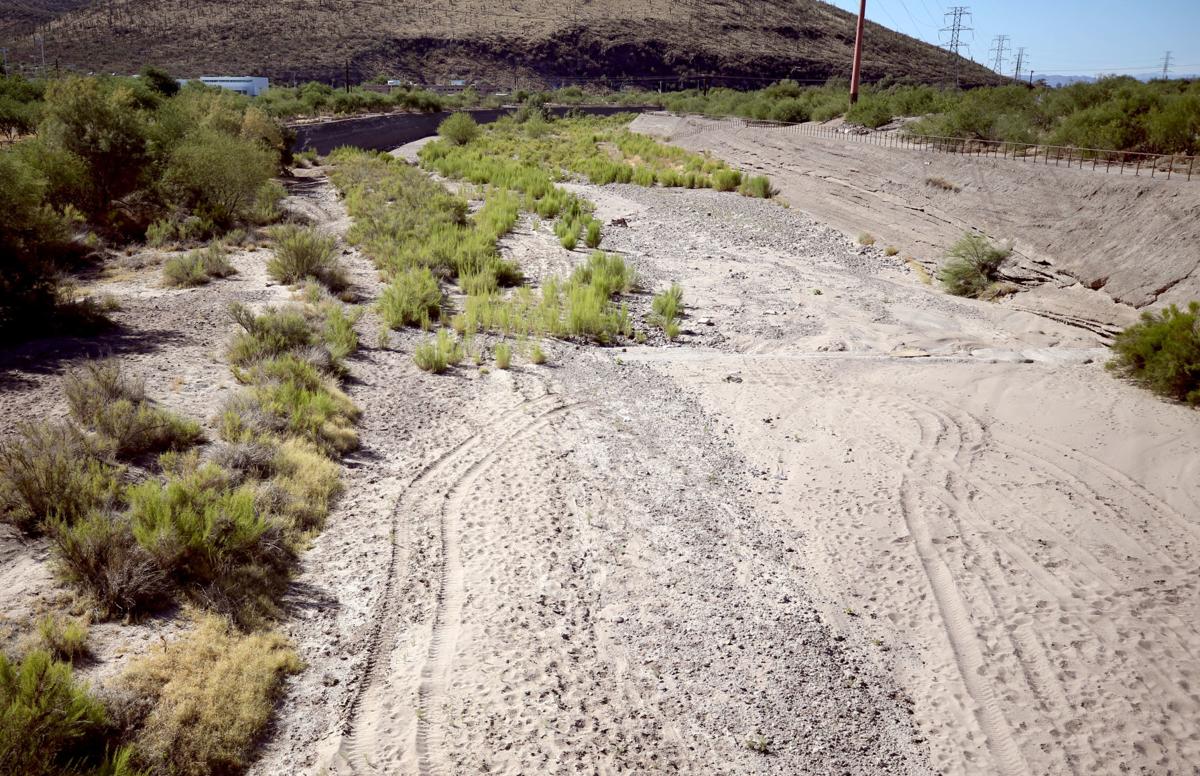 More than 70 years after the Santa Cruz River through Tucson died, a little less than a mile will return to life Monday.
Late that afternoon, Tucson Water officials will launch a "grand experiment," unleashing treated sewage effluent — aka reclaimed water — from a discharge pipe into the river near West Silverlake Road on the city's south side
Groundwater pumping to serve a growing city took away the water that flowed through the heart of downtown in the 1940s. As the water table continued dropping, the big cottonwood and willow trees that dominated the riverfront slowly died off.
Native mesquites and palo verdes and a larger number of non-native tamarisk trees are all that remains of the life along the river that drew Indian, Spanish and Anglo farmers for over 4,000 years.
Now, the new water will run wider than a trickle but narrower than what many people think of as a real river. Its daily ration of 2.8 million gallons of effluent will amount to barely half of the 5 million gallons that now flow daily into the Santa Cruz from Pima County's Aqua Nueva sewage treatment plant at Roger Road.
Most likely, the effluent won't run past West Mission Lane, about 5,000 feet downstream of Silverlake Road, before seeping into the aquifer and disappearing. With soil cement lining its banks to prevent erosion, the river won't be National Geographic material.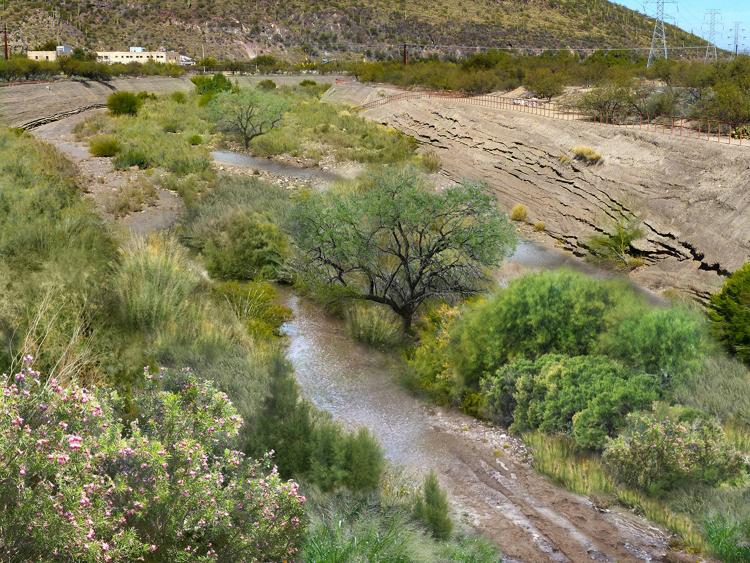 Yet it should still pack enough punch to sprout bands of vegetation in the river bottom, officials hope, with fish, frogs, birds and insects following.
Officials also say that enough effluent will seep into the underground aquifer to make it worth pumping out in the future, when needed. This effluent is now recharging far downstream in Marana after leaving county sewage plants. Now, since it will be pumped uphill and dumped into the Santa Cruz in the city, Tucson officials will have better control over it.
"We're excited. It's not like a typical project, where you can have a high degree of confidence of what the precise outcomes will be. It's not an engineered project, where we can say we've done the calculations and this will be the result," said Tim Thomure, Tucson Water's director.
"As a community, we will watch this evolve together — toward something compatible with the history and culture of the downtown area, effective water management, coupled with multiple benefits. It's something we have not always done well."
But while many people welcome the return of year-round water to the river, the planned release is also stirring doubts and uncertainties about whether that water can live in harmony with the need for flood control there. Flooding issues have, for instance, stalled city plans to run effluent further downstream through the heart of downtown.
Here's a look at the river's possible futures:
Wildlife and culture
No one knows exactly what vegetation and wildlife will be drawn to the river, but groups like Tucson Audubon Society and the Sonoran Institute are hoping for the best.
"The presence of water is a sort of an ecological trigger that jump-starts the restoration of the ecosystem that is otherwise only there during storm events," said Luke Cole, the institute's associate director, in an interview on the group's website. "A perennial water source will really enhance the vegetation and aesthetics, bringing interested people to experience the cultural amenities that the city, county and the Tohono O'odham Nation have put so much effort into."
The biggest immediate question is whether this water will play host to the endangered Gila topminnow. It has reappeared in stretches of river, first near Tubac, then in Marana, during the past four years, after wastewater out of sewage plants upstream was cleaned up.
Assuming the water is continuously released into the river, the answer is probably yes, said Ross Timmons of the Arizona Game and Fish Department and Doug Duncan of the U.S. Fish and Wildlife Service.
After Pima County's downstream plants' wastewater was cleaned up, the number of fish species in the river jumped from one to six. The number and diversity of insects in the river also increased, the institute found in its annual surveys of what it calls "A Living River."
Dennis Caldwell, a consulting biologist who has worked on releases of endangered fish and frogs elsewhere, said he's concerned that non-native mosquitofish also likely to appear in the river near downtown will outcompete the native minnows.
Duncan, a fish biologist, disagrees, since topminnows have held on for four years downstream of the Nogales plant since first appearing, and are now the most common fish species found in that stretch of river.
Bird counts should rise along the south-side Santa Cruz, but the overall project's value to birds will come down to how it's implemented, said Jonathan Horst, Tucson Audubon's conservation and research director.
At Ina and Cortaro roads along the wet river, about 210 species have been seen according to the Ebird website, compared to 81 to 117 species along the dry river downtown and on the south side.
"One can fully expect to start seeing herons, egrets and a wider range of warblers as the vegetation develops along the future permanent flows … things that now basically are only seen flying over to other areas of permanent water," he said.
But if the new Santa Cruz amounts mainly to a single line of trees along a tiny ribbon of green, its value to birds will pale in comparison to the birdlife that would come if the river becomes a multi-channel stream, similar to what flows downstream of the Tres Rios sewage plant at Ina Road, he said.
One more new visitor to the river is likely to be the mosquito, even though fish that move in there are adept at keeping them under control.
"There tend to be mosquitoes everywhere. The topminnow and insect predators can't completely control them," Duncan said.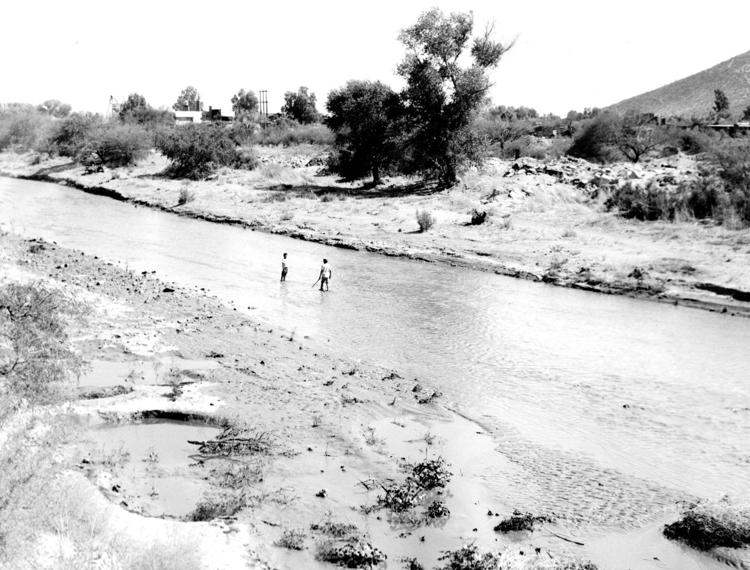 Revisiting an ancient culture
Today, longtime Menlo Park activist and Santa Cruz River historian Diana Hadley is thrilled at the prospect of water and habitat returning to the river and hopes that it changes residents' cultural outlook.
"Once people can see that a little portion of the river can be a river of green again, they will become very excited. They will recognize the significance of water and habitat, and the influence that the river has had on the whole history of Tucson," said Hadley, who has done archival research and interviews with old-timers about the river's history.
Hadley lives near the base of "A" Mountain, amidst what a century ago was the heart of a huge network of farms that thrived on the Santa Cruz's water. She also lives near the former site of Warner's Mill, a water-powered wheat and corn flour mill that operated from 1875 into the middle 1880s. Its founder, Solomon Warner, also dammed up the river upstream of 22nd Street and rented duck blinds to hunters so they could come there to shoot ducks.
"Very few people in Tucson realize that we have the longest documented history of agriculture in the country. If the river hadn't been there, there wouldn't have been the agriculture. There wouldn't have been this long, long history of human occupation," she said.
Economic development
Although water in the river has been promoted as an economic boon for years, there's little sign of it yet.
Tucson Metropolitan Chamber of Commerce Vice President Michael Guymon says he doesn't know if water in the river will mean more tourist or developer dollars downtown, adding, "We haven't talked about it that much" at the chamber.
It's premature to predict the value of this plan, but when flood control issues are resolved, and water runs through downtown, "we'll be in a better position to assess the impact on tourism," added Cindy Aguilar, communications manager for the nonprofit Visit Tucson, which runs the city's convention and visitors bureau.
But real estate broker Buzz Isaacson, who has sold and leased many buildings and office space downtown since 1980, said there's no question that water in the river will be a plus, although he can't pin down how much.
"Water in the desert is a big draw. I would think it's just one more of a lot of amenities downtown — it just sounds like one more cool thing that people will like."
Fletcher McCusker, board chairman of the Rio Nuevo downtown redevelopment project, said, "I love it" when asked about water going into the river, having boosted the idea in vain for many years.
Even seven years ago, "I saw it as a tourist attraction and an opportunity to revitalize downtown. Water, we know, draws people. It doesn't have to be Tempe Town Lake. Anywhere with water attracts pedestrians."
Yet the river's east bank in that area is already filled with homes and hotels, he said.
The west side's future is clouded by the presence of the "A" Mountain Landfill, which Rio Nuevo owns but has been unable to develop because of an estimated $30 million tab to remove its 60-year-old garbage that continues to generate potentially explosive methane gas, he said.
Last winter, the Rio Nuevo board, the landfill's neighbors and Pima County appeared on the verge of agreement to turn it into a desert park, which would create a continuous wildlife corridor from the river to "A" Mountain, Tumamoc Hill and beyond into the Tucson Mountains. But Rio Nuevo's attorneys have since vetoed the idea, McCusker said, although neighbors and environmental activists haven't given up pushing for it.
"If somebody goes over there, gets poisoned or hurt, right now, we have very limited liability. But if we turn it into a park and somebody gets poisoned, or breathe in methane or we poison the water, Rio Nuevo is liable, even though we didn't make it dirty," McCusker said.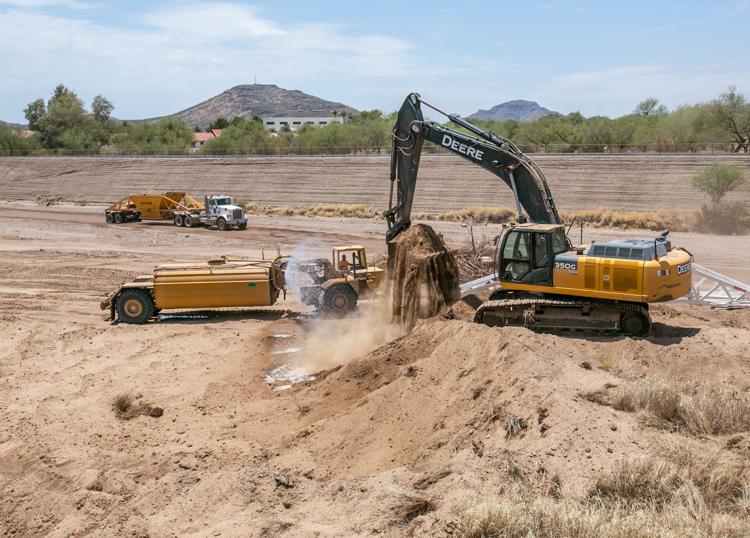 Vegetation clearing
The biggest criticism of the water release plan is tied to Pima County's ongoing work to clear out trees, shrubs and sediments from the riverbed in and near downtown to lower its elevation and reduce flood risks. The river's vegetation already has been largely cleared from West Cushing Street north to West Grant Road.
The last leg of that work, from Silverlake to Cushing, will be carried out once the county and Rio Nuevo attorneys reach agreement on the county's plan to dump the sediment atop the "A" Mountain landfill — for use as that possible future park. Then, Tucson Water will temporarily stop putting effluent into the river.
Originally, Tucson Water also wanted to release reclaimed water just south of Cushing Street to run through downtown. But that plan is on indefinite hold because county flood control officials raised concerns that the downtown stretch's bridges were too low and the channel too narrow to accommodate a 100-year flood, or to handle new vegetation.
The Silverlake Road releases, by contrast, will go into a very wide channel with far more room, Tucson Water Director Thomure noted.
"We have not yet resolved whether we could do this all the way through downtown," Thomure said. "There may come a time where county flood control and the city come up with a strategy to move the flow downtown without a flood risk, but we haven't solved that yet."
The placing of effluent in one stretch of river to grow trees next to another where trees are being removed for flood control is a serious contradiction in riparian management to Robert Webb, a retired federal hydrologist and co-author of a book on the river.
The 2014 book "Requiem for the Santa Cruz," by Webb and three other river experts, detailed how Tucson's Anglo-run civilization diverted, drained and finally drew down the river's water by overpumping. The river was never continuously wet, but it contained nine stretches of perennial flow in 1890 from the San Xavier Reservation north to Congress Street, the book showed, with the rest intermittent.
It concludes that while some local river restoration projects could work, "large-scale restoration is impossible, given the hydrologic reality of increasing demand for water and diminished groundwater supplies."
"You can't have your cake and eat it, too," said Webb. "You can't have flood control and riparian vegetation. Rivers are continuous things."
Biologist Caldwell even wonders what is the point of putting effluent into the river when after a few years, Pima County might need to clear vegetation from Silverlake to Mission Lane again.
"People will be outraged," said Campbell, who designed and did much of the building of a new acequia, or irrigation canal, at Mission Gardens west of the river near "A" Mountain.
He suggested putting the effluent into an even wider channel that won't have to be cleared as often, or building another off-river wetland like the Sweetwater Wetlands on the northwest side, creating another ecological haven.
Pima County flood control officials, say, however, that the massive channel-clearing they're doing now was necessary because the river hadn't been maintained for more than 30 years. This work may not have to be repeated for a long time, maybe 10 years or more, if there aren't large floods dropping large amounts sediment, said Eric Shepp, the County Regional Flood Control District's deputy director.
Also, future channel-clearing will likely cover smaller areas since the county will be scrutinizing the river's health more often, Shepp said.
The vegetation will live mostly near the channel bottom, where it's compatible with flood protection, utility director Thomure said — it won't reduce the river's capacity to handle floods very much.
"We do want to have our cake and eat it, too," Thomure said.
30 historic photos of the Santa Cruz River through Tucson
Santa Cruz River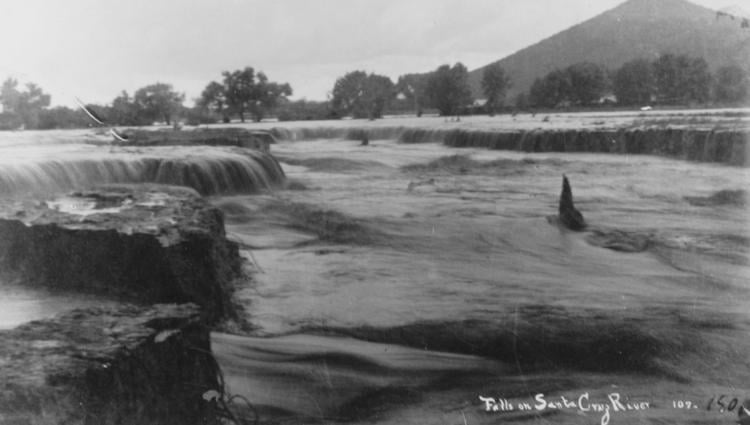 Santa Cruz River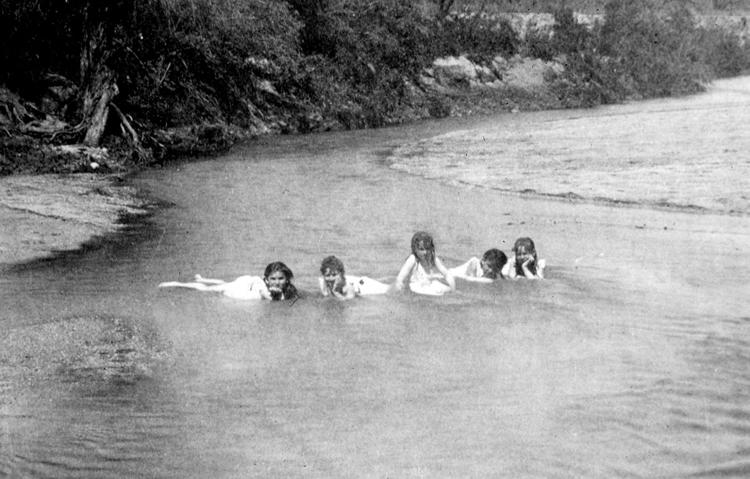 Santa Cruz River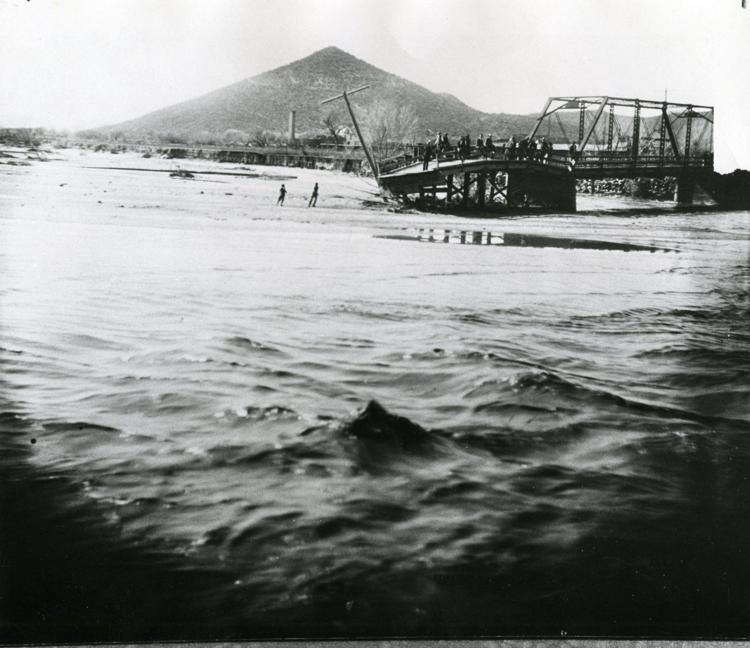 Santa Cruz River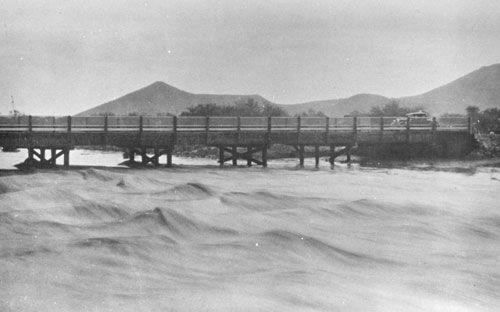 Santa Cruz River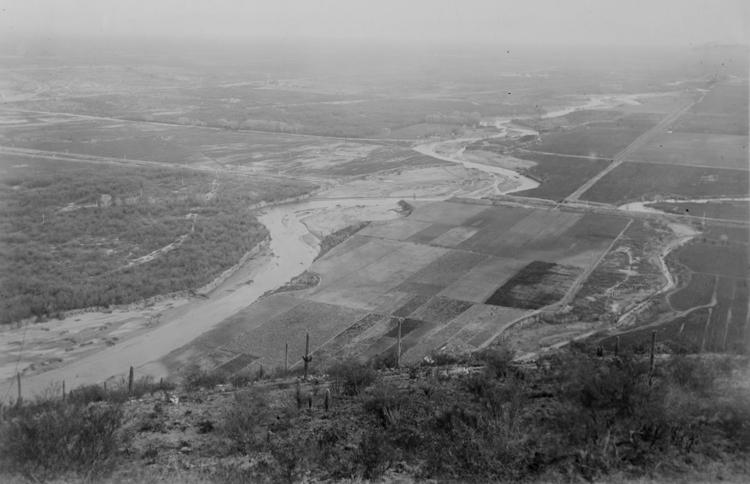 Santa Cruz River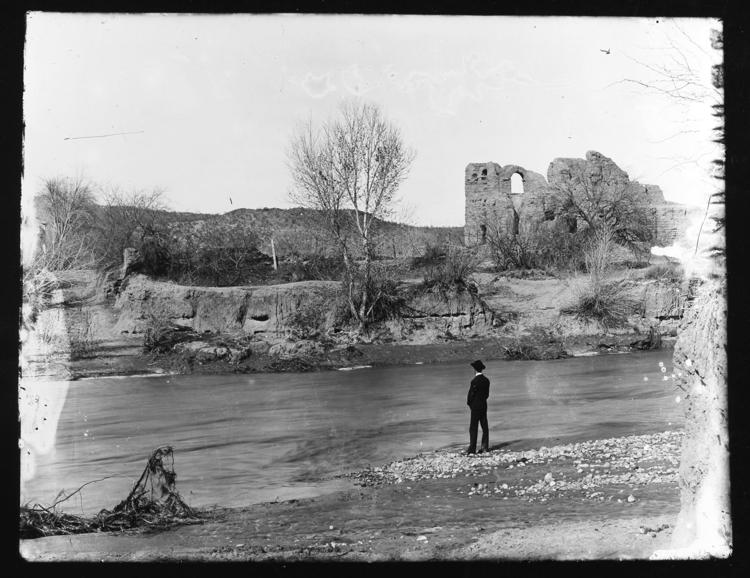 Santa Cruz River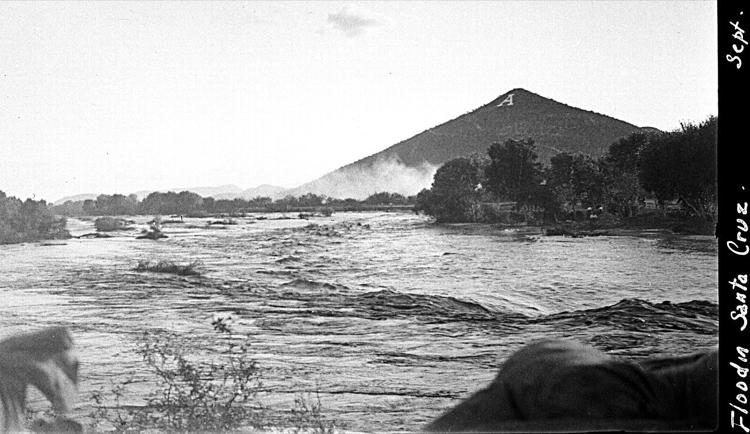 Santa Cruz River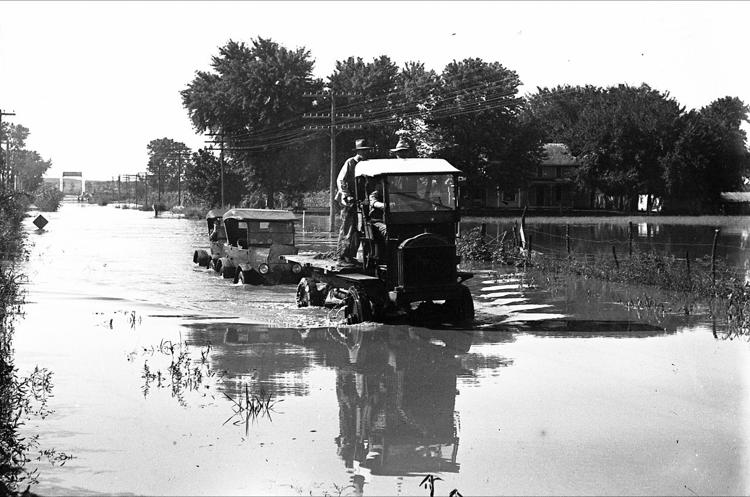 Santa Cruz River in Tucson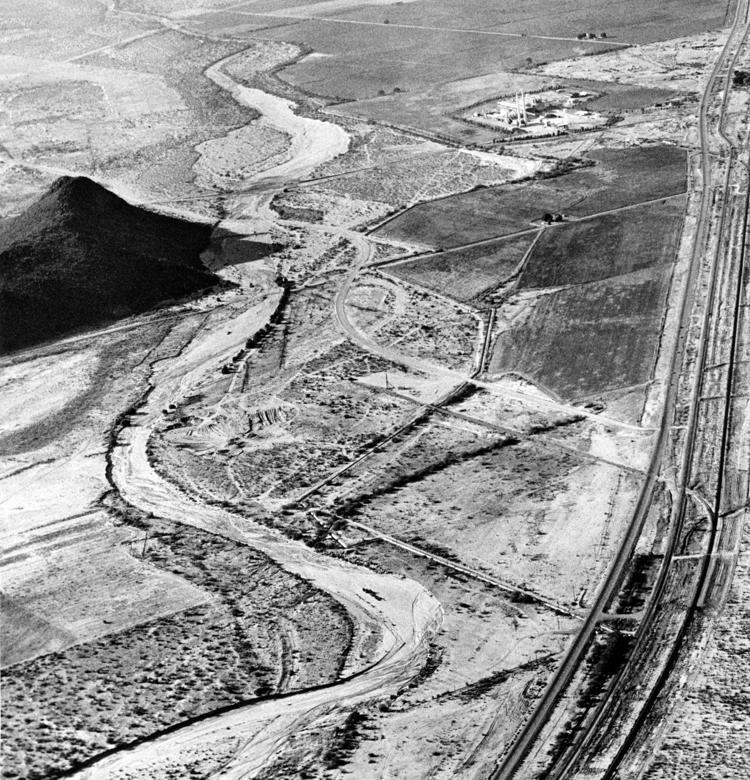 Santa Cruz River in Tucson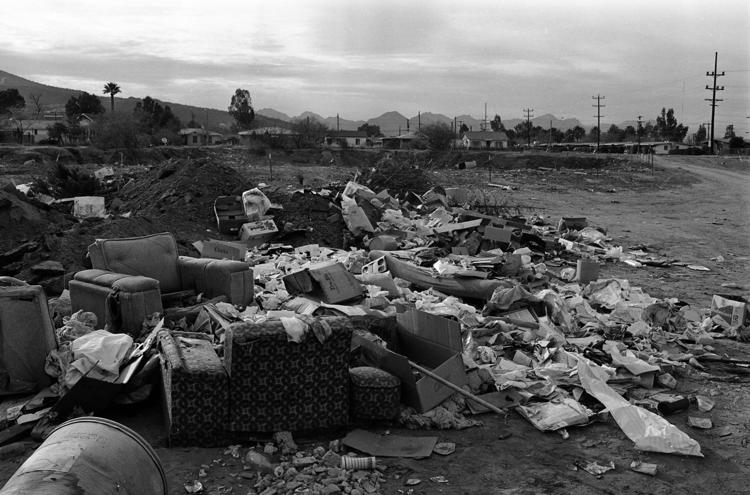 Santa Cruz River in Tucson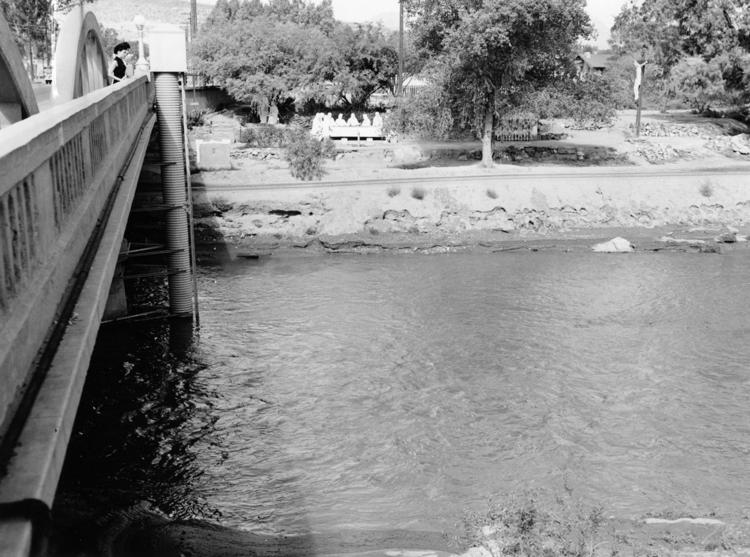 Santa Cruz River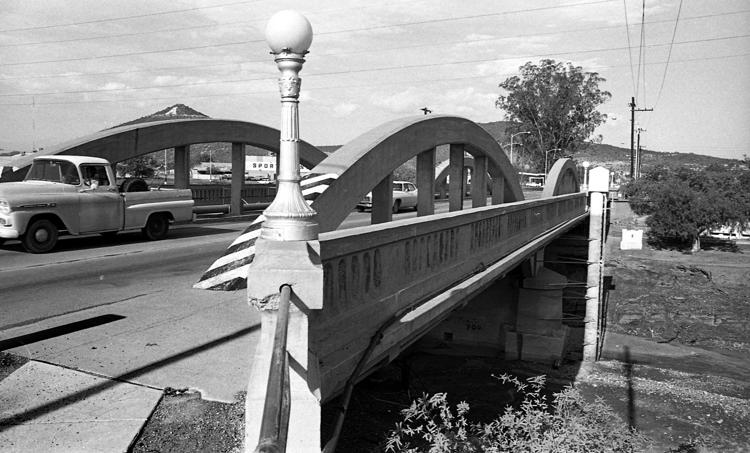 Garden of Gethsemane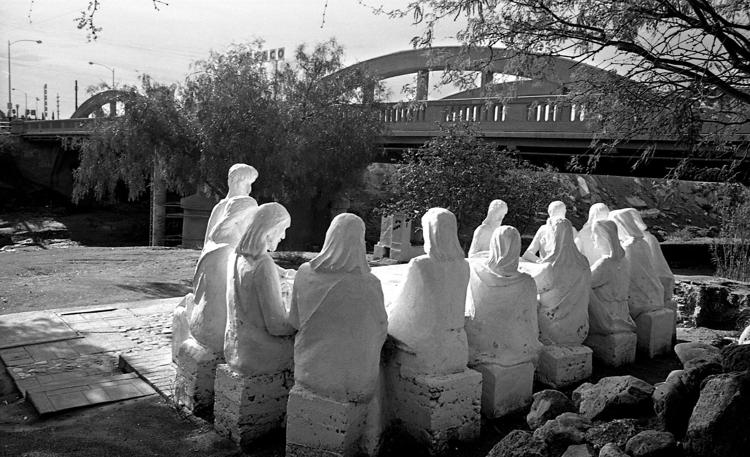 Garden of Gethsemane, 1964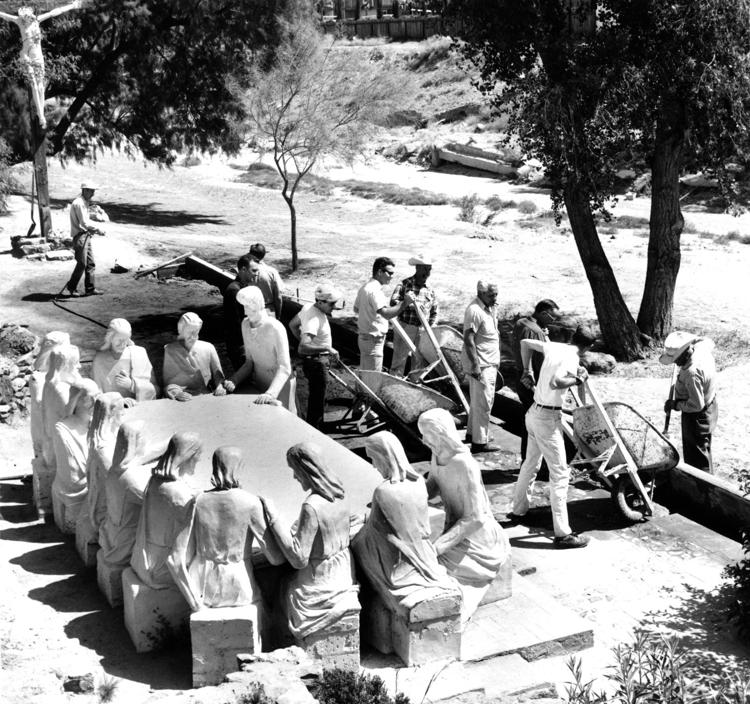 Santa Cruz River in Tucson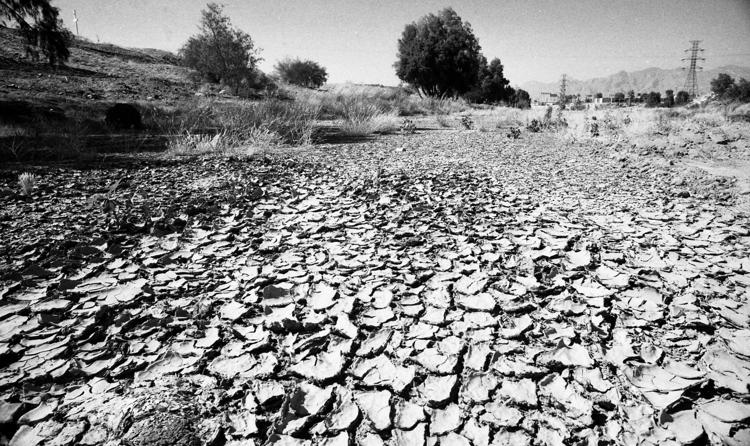 Santa Cruz River in Tucson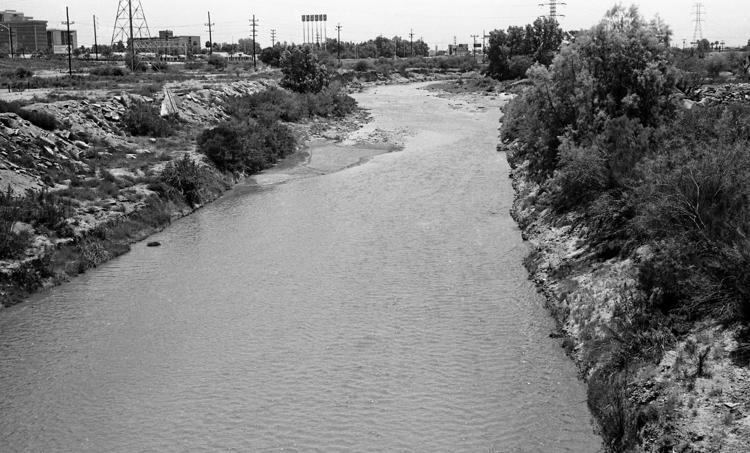 Santa Cruz River in Tucson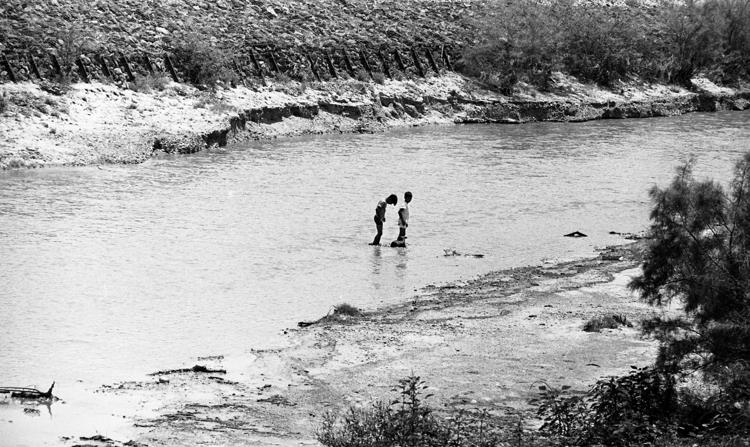 Santa Cruz River in Tucson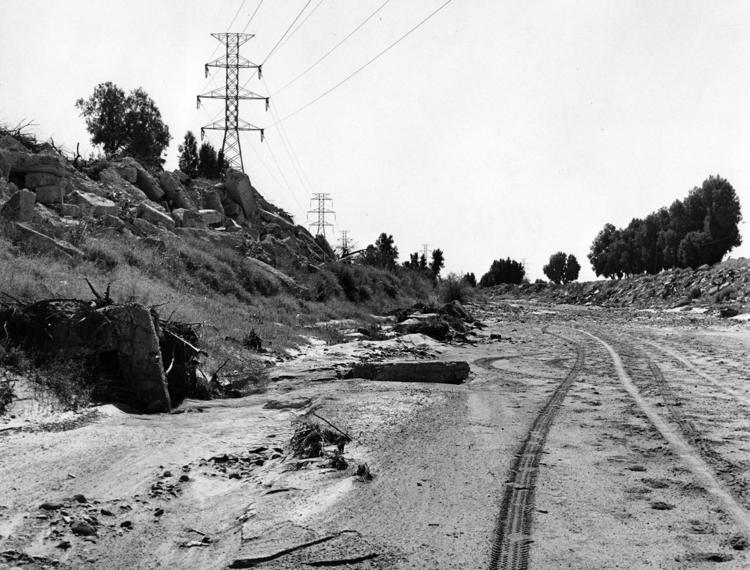 Santa Cruz River in Tucson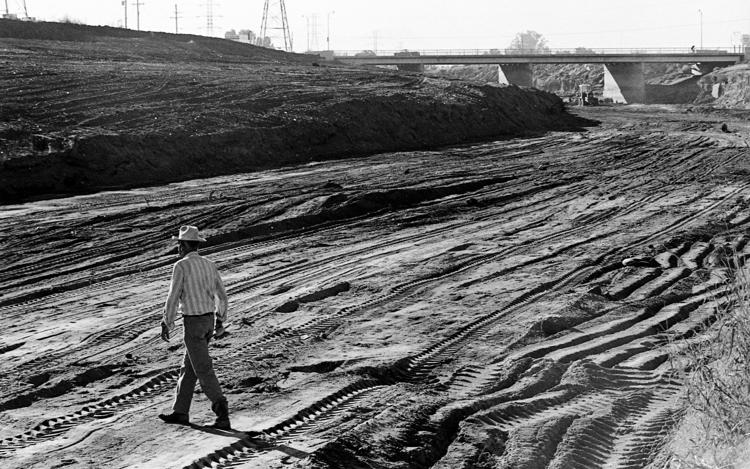 Santa Cruz River in Tucson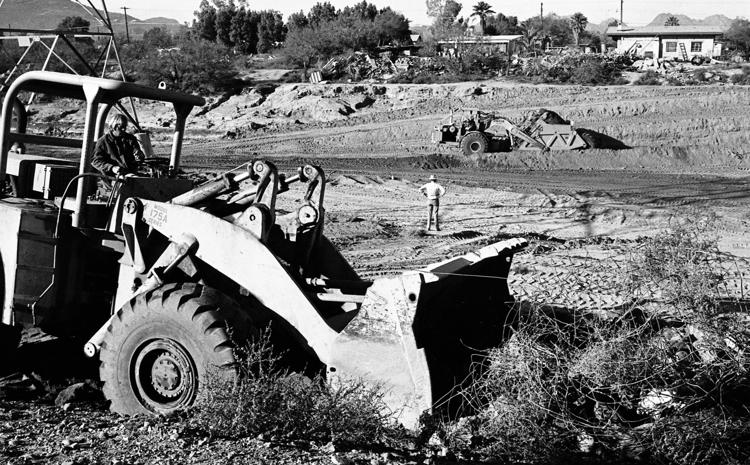 Santa Cruz River in Tucson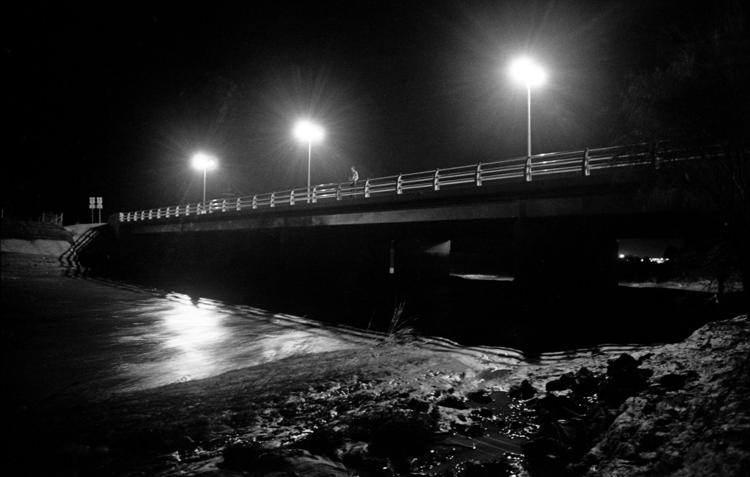 Santa Cruz River in Tucson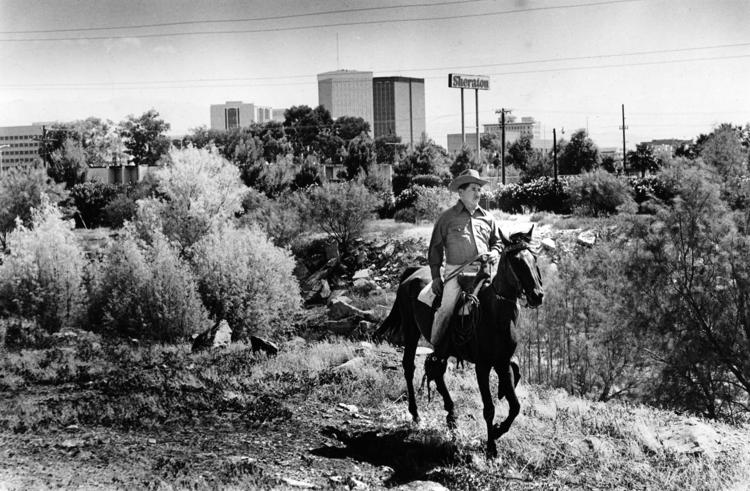 Santa Cruz River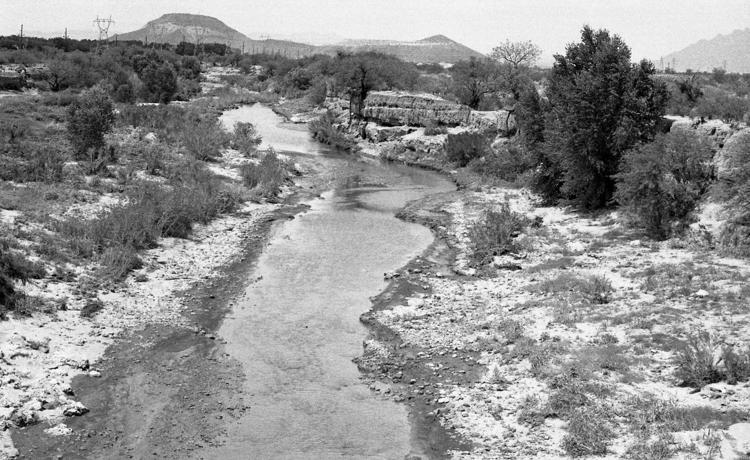 Santa Cruz River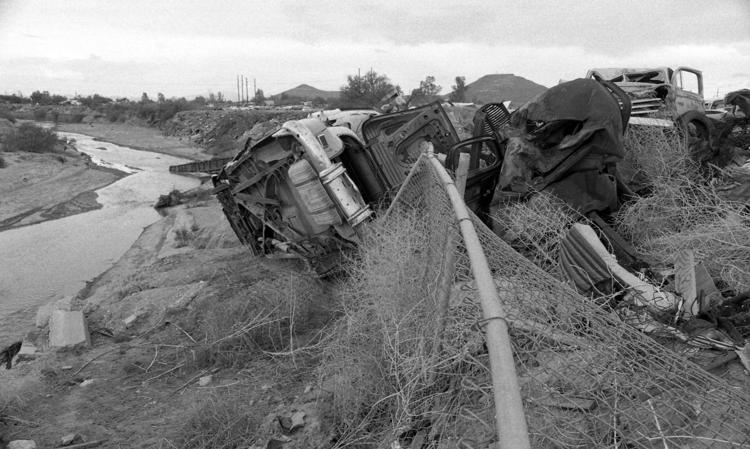 Santa Cruz River in Tucson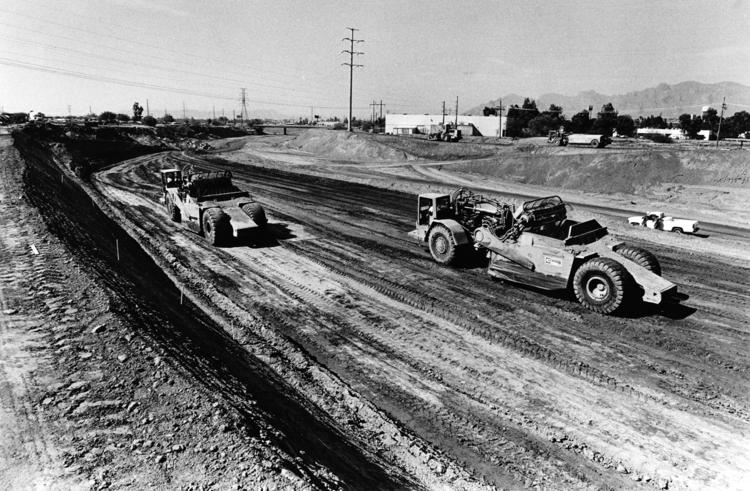 Santa Cruz River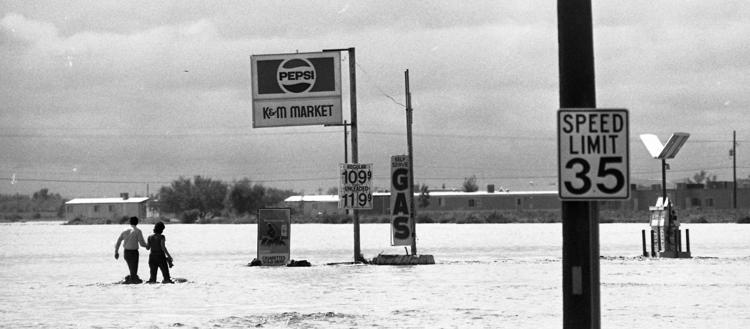 Santa Cruz River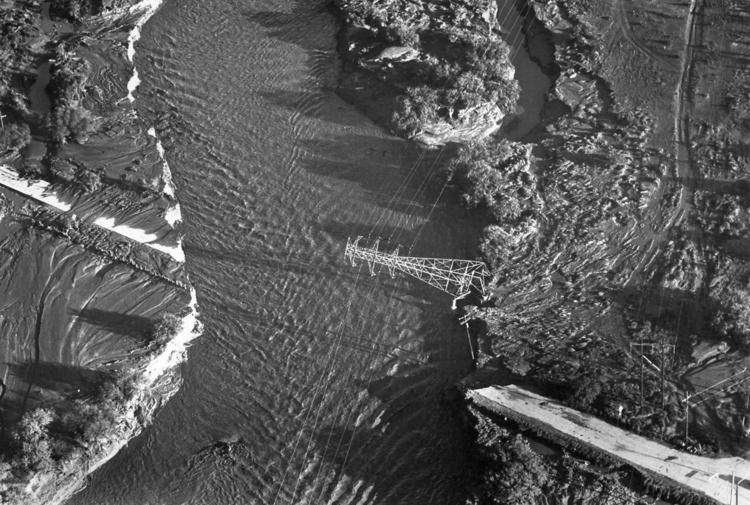 Santa Cruz River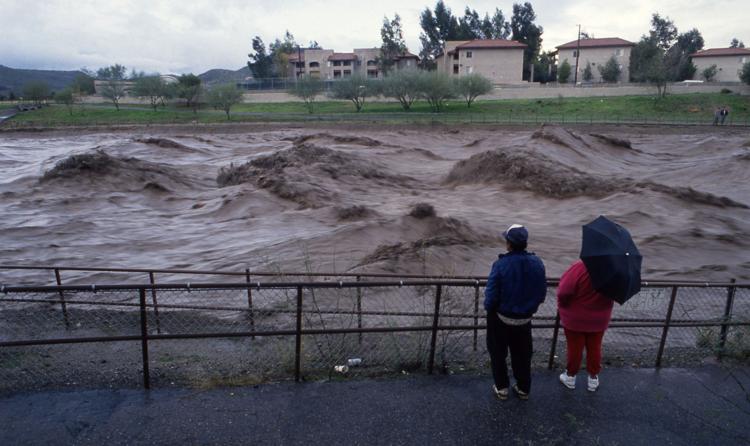 Santa Cruz River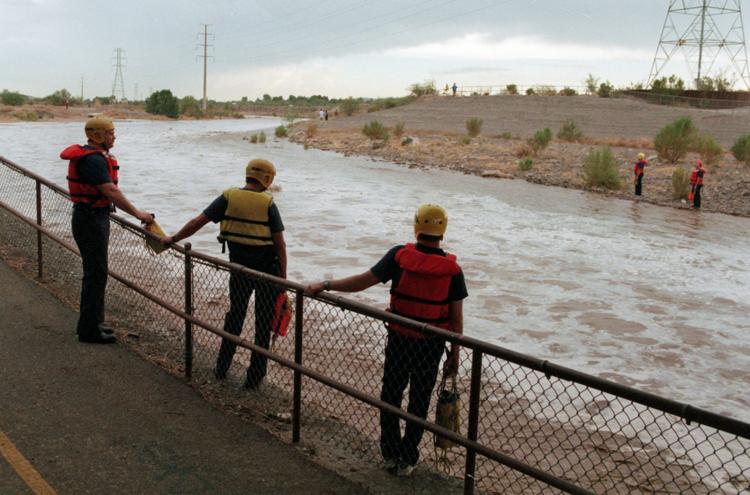 Monsoon, Santa Cruz River