Taking a day trip up to Summerhaven and grabbing a freshly baked, warm and gooey cookie from the Mt. Lemmon Cookie Cabin or visiting the Mt. Lemmon General Store and snagging some delicious fudge is one of the best ways to unwind from the busy city.
For years, these businesses have been a staple for local and out-of-town visitors. But this year, Summerhaven is adding new businesses to the mountaintop's hospitality and recreational industry.
Here's what's coming to Mount Lemmon in 2022:
Mount Lemmon Lodge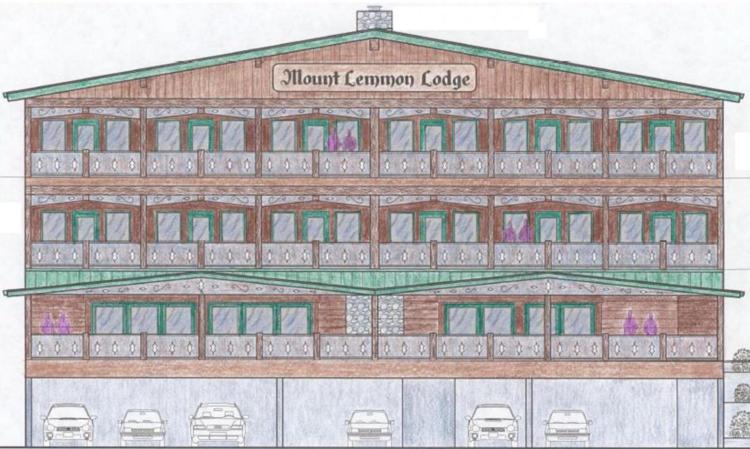 The Mount Lemmon Lodge will feature 16 rooms starting at 350 square feet, a lush forest garden, a Swedish sauna and day spa, an extensive gift shop, and fresh, local food from Beyond Bread. The inspiration behind the lodge comes from the Summerhaven upbringing of the lodge's owner and architect, Diana Osborne.
"I grew up here on the mountain as a child and we had some old lodges and they really brought the community together of the people who lived here," she said. "And there were just so many fun events and things happening at the lodges. They were like the heartbeat of the village." 
The previous Summerhaven lodges were destroyed by fires. The Ponderosa Lodge burned down due to an electrical short circuit on Feb. 10, 1970, and the Mount Lemmon Inn was a casualty of the 2003 Aspen fire that burned nearly 85,000 acres of land in the Santa Catalina Mountains.
Now, Osborne hopes to bring back the "magic mountain memories," with the new Mount Lemmon Lodge.
The space will have an Alpine lodge design influenced by Osborne's trips to the Alps. In addition, the lodge will feature a seven-foot-wide stone fireplace and even her mother's baby grand piano in the lobby.  
"You'll have this beautiful fire on both sides," she said. "And we'll have puzzles and games and books. You know, just things that make people feel like it's time to relax, not stress about work and everyone's working remotely now. But when they come to the lodge, we're hoping they won't bring their work with them."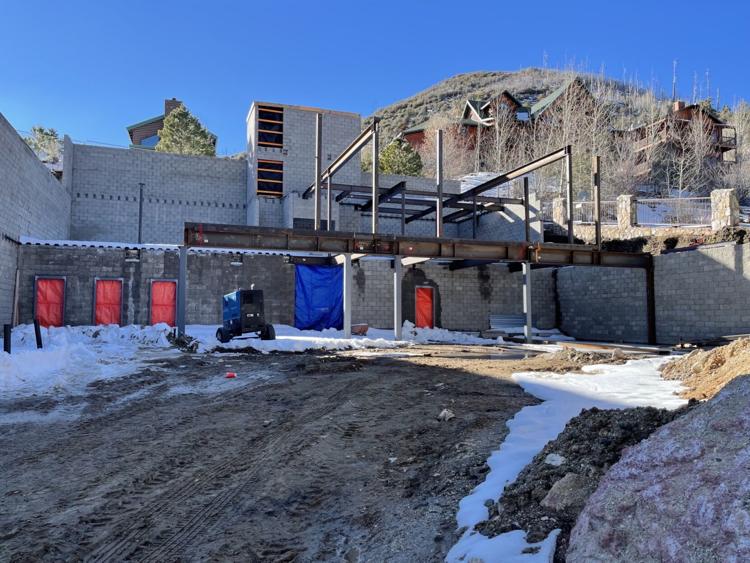 To remain eco-friendly, Mount Lemmon Lodge will participate in rainwater harvesting and utilize reclaimed barn wood for the handmade furniture in the building. 
As for the future, there are already big plans in the works, according to Osborne. The lodge plans to work out a deal with the University of Arizona's Mt. Lemmon SkyCenter to help provide lodging and food for late-night stargazers. 
Additionally, she hopes to host weddings in the gardens once the lodge gets a conditional-use permit from Pima County.
For now, the lodge is set to open this summer. But that date is considered a "moving target," due to possible weather setbacks, Osborne said. The Mount Lemmon Lodge is located at 12833 N. Sabino Canyon Park.
Mt. Lemmon Hotel weddings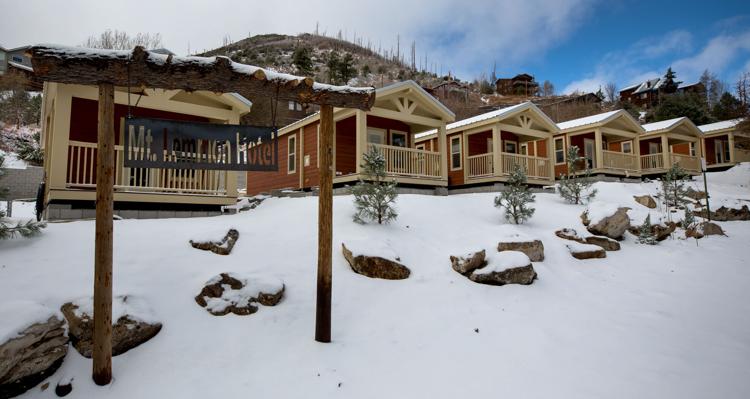 Couples can now say the big "I do" beneath the fresh pine trees at the Mt. Lemmon Hotel in Summerhaven, thanks to the hotel's newest venture: weddings.
The Mt. Lemmon Hotel is beginning to offer an outdoor event space nestled within the hotel's nearly two acres. The hotel is now taking reservations for weddings taking place this summer.
Deals range from a one-cabin package that allows up to 10 wedding guests, to a four-cabin package that allows up to 50 wedding guests. Each cabin can sleep up to four guests. 
Prices start at $800 for weekdays and $1,600 for weekends, according to the hotel's website.
"The packages are flexible. There's not a one-size shoe that fits all," said Justin Hafner, co-owner of the Mt. Lemmon Hotel. "I mean, sometimes people are just going up to renew their vows and there might just be three or four people. I think the trend for weddings has been kind of smaller weddings, especially with COVID. So I think we have a little something that might fit the bill for everyone."
Mt. Lemmon Hotel partners with other local businesses in Summerhaven to coordinate optional wedding receptions at the Mount Lemmon Community Center and food service from the Sawmill Run Restaurant.
Aside from the new wedding venue, the Mt. Lemmon Hotel property is getting two other businesses this spring — a coffee shop and a spot for renting electric scooters.
"I'm just excited that when you turn on the main street, Sabino Canyon Parkway, that it's not just a bunch of empty lots," Hafner said. "And that's really what it's been like the last 20 years since the fire. It's taken almost 20 years to recover."
Mt. Lemmon Coffee Bean
Coffee lover and Summerhaven resident of nearly 15 years, Debbie Weatherly, is opening up the Mt. Lemmon Coffee Bean this spring.
The Mt. Lemmon Coffee Bean will be a walk-up coffee shop where local residents and daytime visitors can quench their caffeine cravings. 
Weatherly recently told the Star that she plans to offer "specialty coffee and espresso drinks," along with specialty coffee blends, lemonades, juices and pastries.
"It's been her dream for years to have her own coffee shop and the timing and opportunity worked out," Hafner said of Weatherly.
While there's currently no set opening date, find the latest updates on the Mt. Lemmon Coffee Bean's Facebook page.
"Patience is a virtue, perseverance pays off and the dream is the driver," Weatherly posted on Facebook in November 2021.
Mt. Lemmon Scooters
Starting this April, you can walk, hike or zip around Summerhaven on one of Mt. Lemmon Scooters' new fat-tired electric scooters. 
The business will be run by husband-and-wife duo and part-time Summerhaven residents Sunni and Dale Moe.
"It kind of provides something to do for people," Hafner said. "You know, you can hike, you can go up to Ski Valley, but for some, when they come up to 8,000-plus feet in elevation, walking around isn't the easiest thing. Or maybe they don't want to walk around or maybe they didn't bring their bike. So it'll just provide another option and another way for people to see the area."
The couple purchased 12 sit-on electric scooters from Phoenix-based company Phat Scooters to allow residents and visitors to rent and ride throughout Summerhaven.
Sunni Moe recently told the Star that she and her husband have mapped out "an hourlong, safe loop for scooter renters," who will also receive a short training session before taking the scooters out for a spin.
Keep an eye out for more scooter updates on the Mt. Lemmon Hotel's social media sites.
With new businesses coming to Summerhaven later this year, the mountainous community is becoming the ultimate staycation destination.
"You can go up to Show Low, you can go up to Flagstaff, you can go up to Greer," Hafner said. "But you have most of what you're looking for right in your backyard."