Editor's note: This story originally ran in Home + Life in the Arizona Daily Star on Sunday, Nov. 19. 
Roni Capin Rivera-Ashford journeyed into a magical world when Disney asked her to write a related children's adventure book for Disney-Pixar's highly anticipated animated film 'Coco,' which opens Wednesday. 
The 64-year-old Tucsonan, an award-winning bilingual children's book author, was accompanied in her mystical journey by her son, Aarón Rivera-Ashford, 41, a University of Arizona and American Film Institute graduate. He also was contracted by Disney through Random House, to collaborate on the book.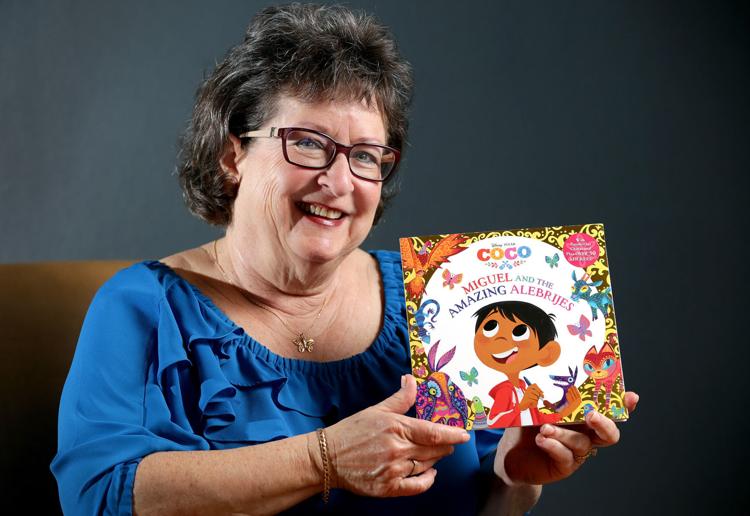 "Coco" is a film about 12-year-old Miguel Rivera, a Mexican boy who dreams of becoming an accomplished musician and his adventures into the the Land of the Dead on Día de los Muertos. He is on a mission to discover the history of his family and why he is forbidden — like generations before him — to stay away from music.
The film was released in Mexico in late October for Día de los Muertos.
Roni and Aarón brought their family to the recent premiere at Hollywood's El Capitan Theatre.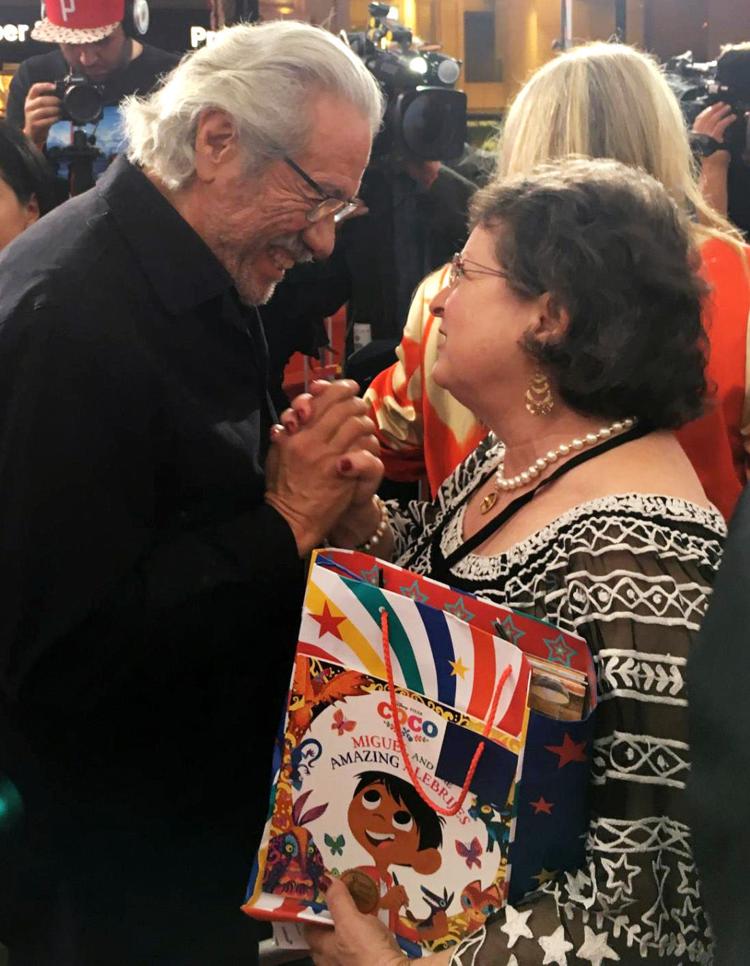 Roni spent time at the premiere with actor and director Edward James Olmos, who plays the voice of Chicharrón in the film. Chicharrón, named for a treat of fried beef or pork fat, is a skeletal musician in the Land of the Dead who is sadly disappearing from the Land of the Living because he is being forgotten.
Other voice roles include that of Miguel Rivera by Anthony Gonzalez, Mamá Imelda by Alanna Ubach, Abuelita (grandmother) by Renée Victor, Hector by Gael Garcia Bernal, Ernesto de la Cruz by Benjamin Bratt, Mamá Coco by Ana Ofelia Murguía and the voice of a clerk in the Department of Family Reunions is that of Gabriel Iglesias.
After reading portions of the unfinished "Coco" scripts last year, Roni and Aarón teamed up to write the related adventure book "Miguel and the Amazing Alebrijes."
The story is set in the Mexican town of Santa Cecilia in Oaxaca, a southern state in Mexico. Miguel embarks on a class project to identify eight of his favorite living creatures and he will transform them into alebrijes — colorful, fantastical sculptures that were invented about 100 years ago. The sculptures, which are made from paper mache, are a mix of ancient and modern Mexican art.
Roni gave characters in the story to people who touched her life deeply. Señora Sena, Miguel's teacher, is based on Tina Sena, "a dear friend and mentor of myself and my husband's when we were in college studying to be teachers at the University of Southern Colorado.
"She was a special human being who did not discriminate. She spoke English and Spanish, and we loved each other like sisters, and now she is in the land of the dead," said Roni of Sena, who died at the age of 71 in Las Vegas of rheumatoid arthritis and thyroid cancer.
Also in the story is a red-tailed hawk and a butterfly that are among Miguel's favorite creatures. The hawk symbolizes Roni's brother, Mark Capin, who died of tongue cancer at age 49 in Nogales in 2006. Before his death, the two spoke and Roni told him she wanted a sign of him coming to visit her after he entered the land of the dead. That sign would be him as a red-tailed hawk, and that bird, said Roni, has flown into the backyard at her southwest side home several times.
"The butterfly in the book signifies the migration of butterflies from Canada to the midwest on into Mexico. The legend is that the butterflies are bringing the spirits home for Día de los Muertos," said Aarón. "I was blown away when I saw the artwork," he said. "The personal touches we put in the book, the butterflies and the red-tailed hawk, made the cover."
Aarón, a director of production and development at Pantelion Films, also wrote the read-along with CD for "Coco" and Roni translated it into Spanish. "The read-along was straightforward. They gave me the script and I had to reduce it from 120 pages to 32 pages using as much dialogue as possible," said Aarón.
"It was a lot of rewriting and using more structure, and being able to fit the story into a specific space. The story was based on the artwork as well," explained Aarón, whose daily work at Pantelion deals with reading scripts, doing screenings and talking to directors about developing scripts onto the big screen. The company is a joint venture of Televisa and Lionsgate.
"Storytelling is in my blood," said Aarón, who left a successful restaurant business in Chicago and returned to the classroom, receiving two bachelor degrees in 2012, one in media arts and the other in English and creative writing from the UA. He then went on and earned a masters in screen writing from the American Film Institute in Los Angeles in 2015.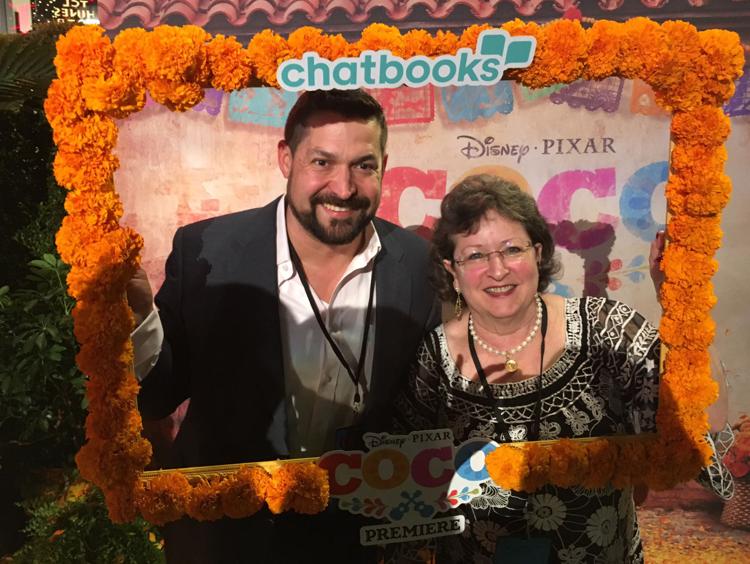 "I love creating stories and my mom's expertise in children's books combined our talents," said Aarón of their collaboration on the "Coco" read-along and "Miguel and the Amazing Alebrijes".
Roni also wrote the Spanish translation for the "Coco" related adventure book "Miguel and the Grand Harmony" written by Matt de la Peña. It won the 2016 Newbery Award. In the story, "music is personified as a live character that visits a town and the whole Rivera family because music is trying to touch the family's heart," explained Roni.
The retired bilingual elementary school teacher grew up in Nogales and comes from pioneering Jewish families. She embraced the culture and language of the community along the international border, which also is home to her husband, Daniel, a retired educator. The couple, who moved to Tucson nearly 30 years ago, raised three children and enjoy one grandson.
Children fill Roni's life, teaching for more than 30 years in the Nogales and Tucson unified school districts and reading to children from her five books, including "My Tata's Remedies/Los Remedios de mi Tata," take her to book fairs throughout the Southwest.
"My Tata's Remedies," which was published by Cinco Puntos Press in 2015, received nearly one dozen national, international and state awards, including two first-place bilingual awards from the International Latino Book Awards. The awards are produced by Latino Literacy Now, an organization co-founded by Olmos and Kirk Whisler.
Those awards, said Roni, brought her children's books to the attention of Disney editors.
"I want to continue building bridges of acceptance, communication and diversity through my stories," she said.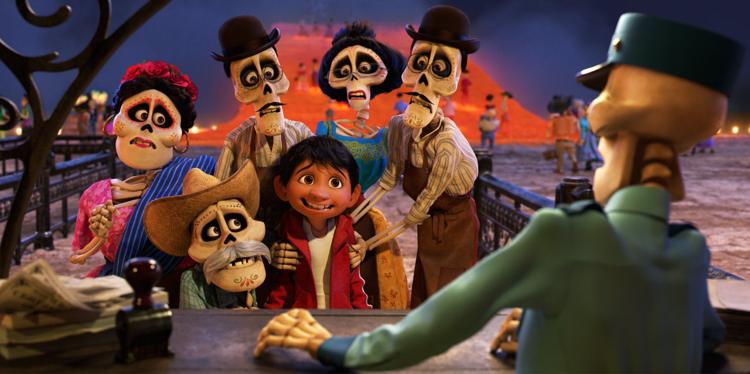 Disney consultant Marcela Davison Avilés, also a native of Nogales, said she "suggested and recruited Roni for the publishing aspect of the film."
"I'm thrilled that Roni and Aarón's perspective is a part of Coco's journey. ....I come from a family of Mexican poets, teachers and artists — so having the book translated into Spanish was critical and important," said Davison Avilés.
"For decades, Mexican-Americans have advocated for opportunity, equitable treatment and positive representation of Mexicans and Mexican-Americans in and by the Hollywood Studio system. Many of those pioneer civil rights activists, and their second generation mentees, worked on this film.
"With 'Coco', Disney reached out to the Mexican and Mexican-American community and invited us to help shape this story in a way that has no precedent," said Davison Avilés.