RSSOpinion
Column

What's said on radio doesn't stay on radio.
These are excerpts from online reader comments on two of this week's most talked-about stories. Join the conversation at Facebook.com/ArizonaD…
Reader opinions on minimum wage, TUSD board election and thanks to policeman.
Readers state their cases on conceal carry, U.S. influence and Nogales tourism.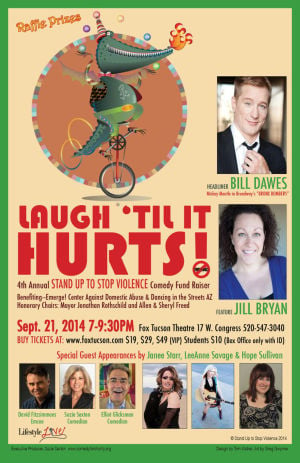 Join me this Sunday at the Fox as I perform and host a wonderful night of comedy-- Stand Up to Stop Violence ---raising funds for Emerge! Center against domestic abuse--featuring Jimmy Kimmel's sister, the hilarious Jill Bryan, funny man head…