See the Tucson home Diane Keaton bought for $1.5M in Barrio Viejo
The 1880s-era adobe building in Barrio Viejo owned by writer Kathe Lison and husband Chris Cokinos was purchased by actress Diane Keaton.
Read the full story here: http://tucne.ws/wko
Tucson home of Diane Keaton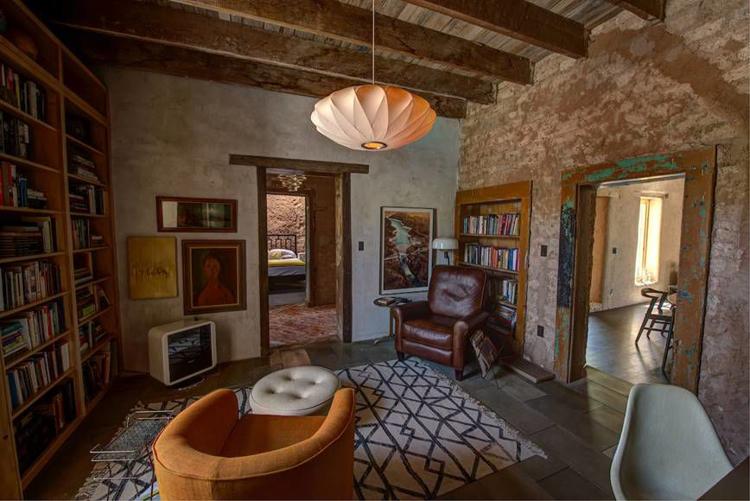 Tucson home of Diane Keaton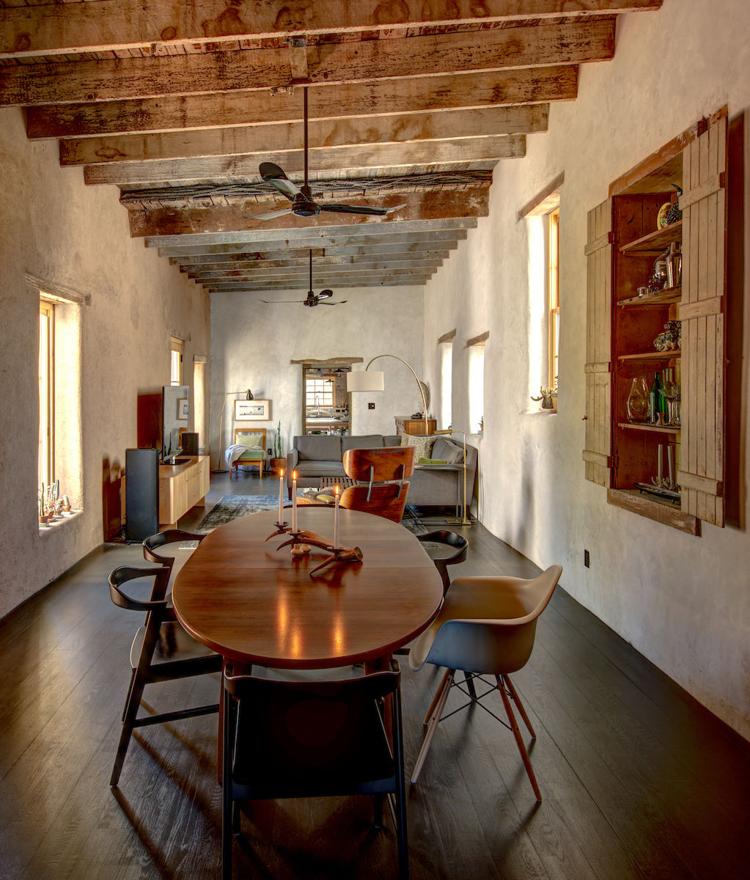 Tucson home of Diane Keaton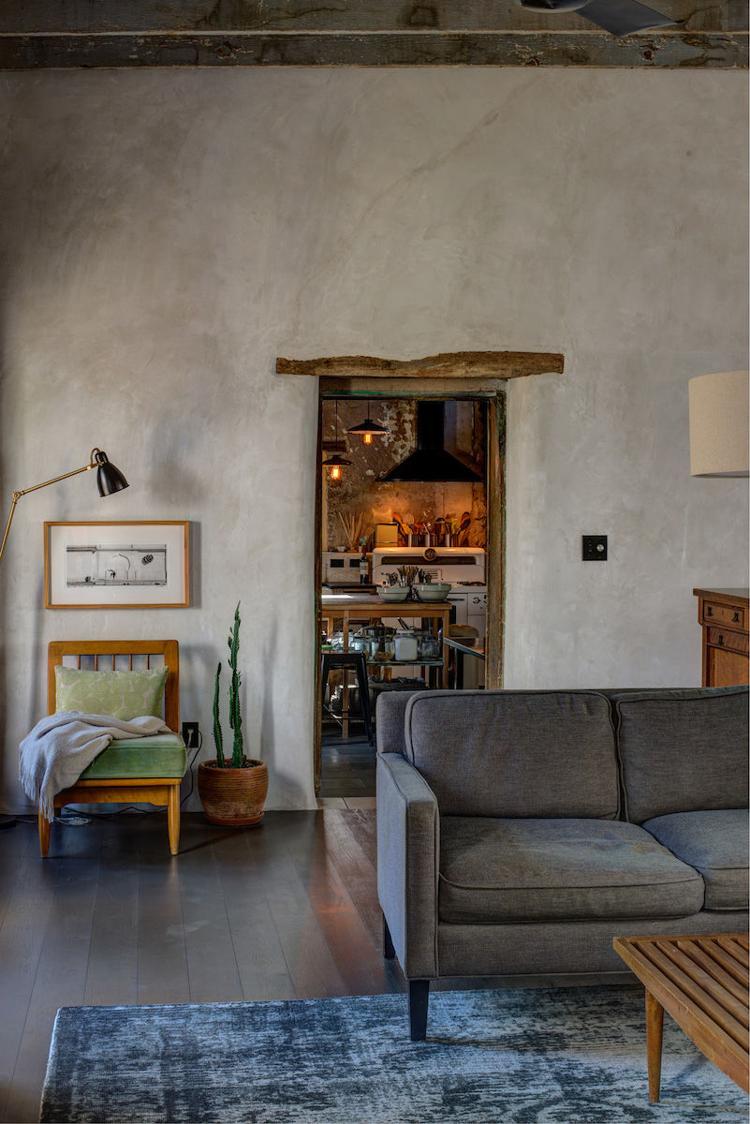 Tucson home of Diane Keaton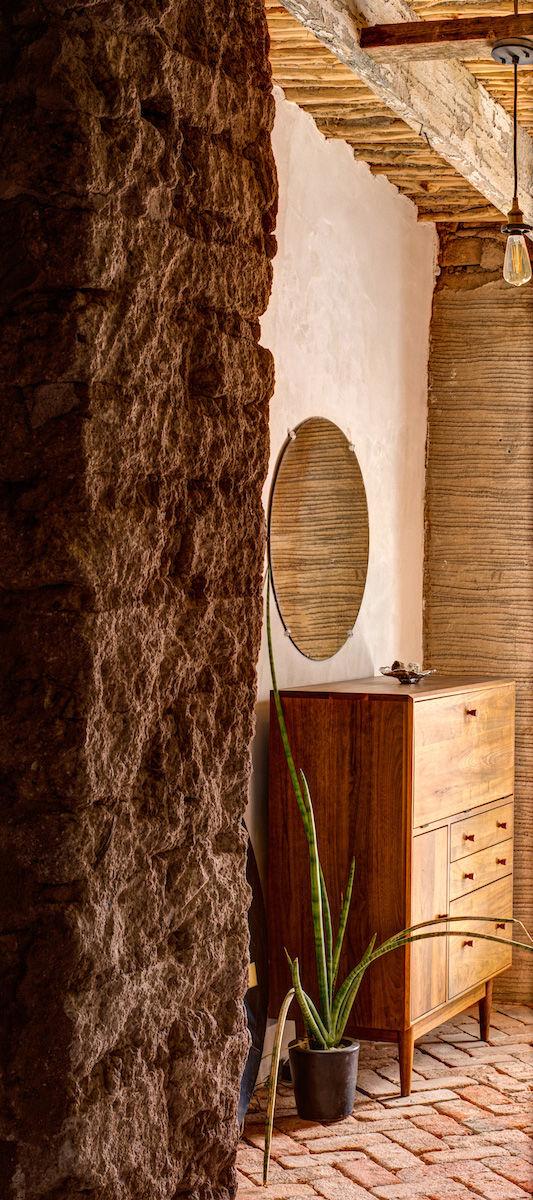 Tucson home of Diane Keaton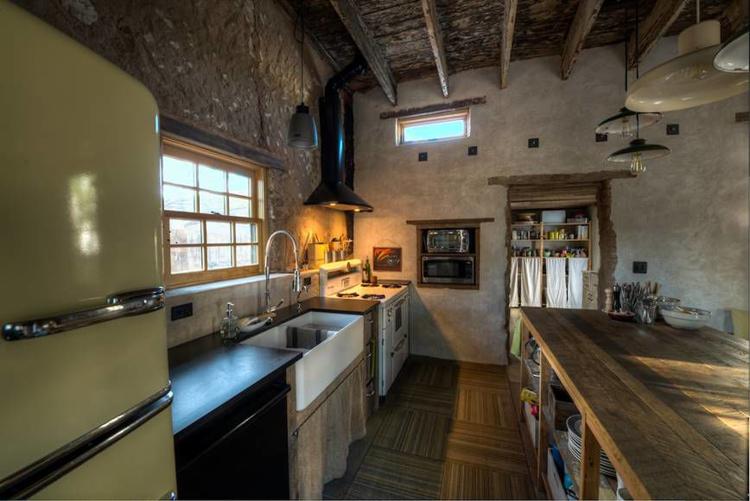 Tucson home of Diane Keaton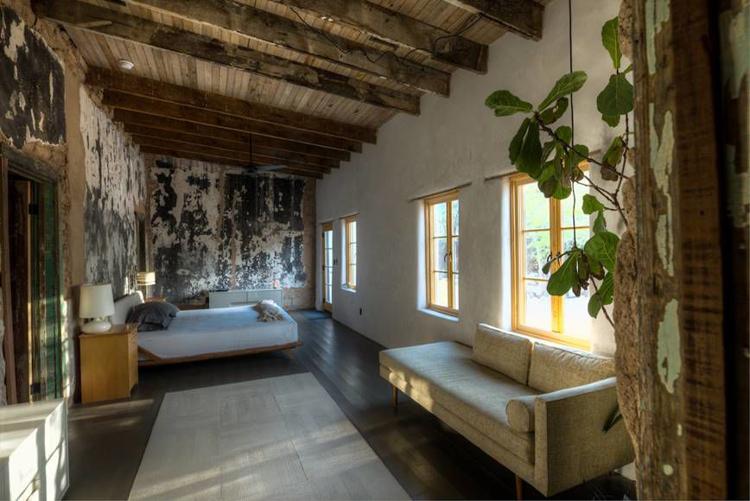 Tucson home of Diane Keaton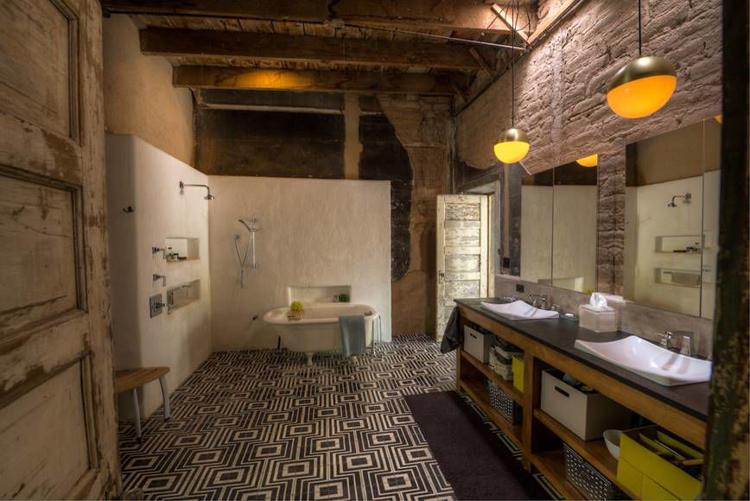 Tucson home of Diane Keaton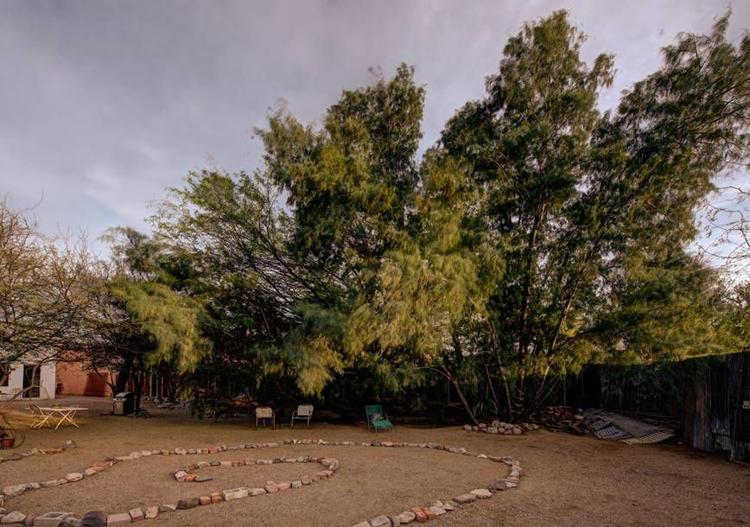 Diane Keaton buys a home in Tucson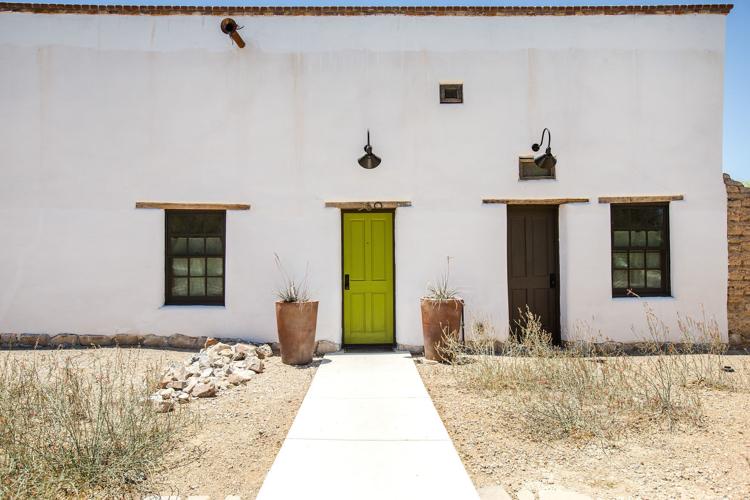 Related to this collection
Keaton told Jimmy Kimmel this week that "Tucson is underappreciated" but she doesn't plan to live in the home, instead hoping to find a buyer.
Keaton told Jimmy Kimmel this week that "Tucson is underappreciated" but she doesn't plan to live in the home, instead hoping to find a buyer.
Tucson just got a new homeowner.
Tom Cruise made an appearance in Marana on Thursday.
When actor Gary Sinise needed a little downtime after performing a gig with his Lt. Dan Band at Davis-Monthan Air Force Base on Sunday, he cho…
Frank Crary is getting the Distinguished Service Cross for his extraordinary heroism and devotion to duty during combat in 1966.
The sentence for Edgar Allen Fristoe was announced Friday by Attorney General Mark Brnovich.
Nutex Health is refurbishing the old Community Partners building at 4575 E. Broadway.
A small dog named Lovely who Tucson police say was doused with gasoline and set afire along with part of a house earlier this month has died, …
Off-campus housing prices are cheaper in Tucson than most of the country.
Effort to change name of park to honor slain Officer Jeffrey Ross has caused a division between supporters and neighborhood residents.
There have been multiple reports of an aggressive coyote along a section of The Loop since late April  
If you can't wait until the fall for Tucson's Comic-Con, the annual Comic Fest in Phoenix is coming up this weekend. 
No one was injured in the blaze.
D-M will be granted $700,000 for base improvements.
U.S. Rep. Martha McSally and former state Sen. Kelli Ward also are seeking the Republican nomination.
We brag about it in the winter. We send photos of Tucson's spectacular sunsets to our relatives in other states. But Tucson has a few irritati…
The copyright infringement lawsuit filed by Tucson business legend Lisa Frank was settled Monday, court records show. 
If your spooky side is longing for something Halloween-esque in the midst of summer, Colossal Cave has you covered.
The effort by State Superintendent of Public Instruction Diane Douglas is attempting to blur the line between science and religion in what Arizona students are taught in public schools.
The decision scheduled for release Wednesday follows one in which a lower court ruled that colleges and universities can prohibit medical marijuana on campuses but the state Legislature can't make it a crime.
An easygoing trek on the Green Mountain Trail leads to scenic splendor.
A school taking such action would violate the U.S. Constitution, the ACLU says.
Administrative rules to ban marijuana possession and penalize or remove those who violate those rules are still in place.
Today's decision does not affect the company's ride-sharing service or its  "Uber Eats" program, which provides food delivery from certain restaurants.
Sierra Vista police say a search of Buena High School turned up nothing after a bomb threat Wednesday morning caused the school to be evacuati…
Called judge's setting of low bond amount "a poor decision."
You think Tucson shrivels up in the summer? We beg to differ.
Rio Nuevo president says odds of Tucson landing a team for 2019 is "better than 50 percent."
This is the first fatal drowning of 2018 for the Tucson Fire Department.
In what state can you find the Russell Cave National Monument and the Little River Canyon National Preserve?
The increase would add $2.77 to the typical homeowner's water bill. 
Gayatri Kaimal, a BASIS Tucson North seventh-grader, made it to the final six contestants.
You think Tucson shrivels up in the summer? We beg to differ.
An Arizona Court of Appeals ruling says an Arizona law providing for stiffer sentences for use of a dangerous instrument in an attack only applies to cases in which the victim is a human, not an animal.
The group apprehended included four Chinese nationals and three Indian nationals.
In a 4-3 decision, the justices overturned a 2002 voter approved law that said bail must be denied when someone is accused of certain sexual offenses.
Says decision to limit protests "typical of the NFL." 
Davis-Monthan Air Force Base participated in National Police Week from May 13 – May 19, 2018.
Six people have been arrested in connection with a violent home invasion at a Tucson apartment Thursday night, Tucson police say.
Leavengood's guide has lured people to Tucson-area trails since its first publication in 1991.
Col. Scott Campbell will pass D-M leadership to Col. Mike Drowley on June 29.
In praise of religion and science and Jefferson's big beautiful wall
A family is asking for the public's help in locating a loved one whose fate remains unknown after she was kidnapped along with another family …
Star isn't reflecting Tucson's white diversity, he says. 
Survey shows that many say they want to find cooler climes to escape the punishing summer months in Tucson.
The Flying Tigers were legendary for their bravery and their daring during World War II. In his book "The Flying Tigers," Tucson native Samuel…
Several dozen volunteers from the VFW, American Legion, DAV, Elks, Boys and Girls Scouts and Citi place 6,000 US flags on veteran stones at Ev…
May our departed fighting kinsmen find everlasting, peace, concord and armistice as they rest.
A judge and attorneys for prisoners have complained that officials were dragging their feet in making the improvements they promised more than three years ago when settling a lawsuit that alleged inmates were getting shoddy health care.
Program will be in place when temperature goes over 102.
"It is really up to Kim Jong Un," McSally said. "It is a matter whether he is going to keep playing games while his people suffer."
Rescue experts warn hikers of heat illness and offer protective advice.
Ducey's comments come as Diane Douglas, the state superintendent of public instruction, is proposing to eliminate multiple reference to evolution entirely from existing high school science standards
Dennis Miller is making the move from Los Angeles to Tucson.
MESA — The principal of the only junior high school in Arizona's largest district with a "D" grade from the state wonders why she is "given th…
ABC has cancelled its hit reboot of "Roseanne" following her racist tweet about former Obama adviser Valerie Jarrett.
More than 5,000 Tucsonans were without power on the southwest side Tuesday afternoon, according to the Tucson Electric Power website.
ORLANDO, Fla. — An Arizona man has been sentenced to three days in jail after deputies say he falsely told guests at a Walt Disney World resor…
The Bureau of Reclamation commissioner delivered a wake-up call that should move Tucson Water and its customers to act.
It all comes just in time for the midterm elections as Republicans and Democrats try to rally core voters by pointing fingers at one another.
Pima and Santa Cruz counties also have confirmed several rabies cases this year.
The state argued earlier this year the judge should disqualify himself because he was biased against prison officials.
Police believe the injury was "possibly self-inflicted and accidental."
Tucson police say they learned Daniel Atzman died May 22.
Remember that Sahuarita dance team's Wizard of Oz routine that took the internet by storm last fall?  
PRESCOTT — Authorities in Prescott, Arizona, say a single-engine plane reportedly running low on fuel crashed while making an emergency landin…
Neither speed nor impairment appear to be a factor in the crash.
Banner - University Medical Center Tucson needs the public's help in identifying an adult male patient.
A Texas school district has placed advertisements on Phoenix billboards in an attempt to recruit Arizona teachers to a city with higher pay.
We're not quite ready for the links, but maybe someday ... 
The Yuma Republican said he filed more than 900 signatures to run in the state Senate primary in Legislative District 13.
WILLIAMS — Two orphaned bear cubs have been placed in the care of a wildlife rescue park near the Grand Canyon after their mother was euthanized.
DHS Secretary Kirstjen Nielsen will join U.S. Rep. Martha McSally in Nogales on Thursday to see one of the area's ports of entry.
Neither speed nor impairment appear to be a factor in the crash.
The UA jumped 23 spots in the latest rankings by the Center for World University Rankings to No. 52.
The suspects were arrested in a stolen vehicle.
The franchise operator said the Tucson store was not making enough money to justify being open. 
Police are asking for the public's help in locating an armed man they say carjacked and robbed a US Bank in east Tucson. 
The community is invited to fete "Father Bob" Fuller at St. Frances Cabrini Catholic Church.
Some $50,000 in counterfeit currency was passed to at least 16 people during the federal probe.
The family's early detection of the fire saved them from injuries, authorities said.
"Newly hatched ducklings can't survive for more than 72 hours in a moderate to heavy chlorinated pool," Hammond said.
The work of local artist Chiara Bautista will play a role on the next leg of Metallica's ongoing WorldWired arena tour. 
Tickets to Baez long gone; lineup includes Paul McCartney tribute show, return of legendary artists John Prine and Herb Alpert and the 25th anniversary tour of Melissa Etheridge's Grammy-winning, multiplatinum record "Yes I Am."
It could be late fall before the Mexican restaurant reopens; insurance still isn't settled.
You know the basics - raise your thermostat temp, use fans... here are seven things you might not know about saving energy in the summer.
The Tucson Border Patrol's emergency beacons have saved the lives of many people stranded in the Arizona desert.
The event will offer workshops on budgeting, credit repair and down payment assistance, and provide resources for current homeowners and new buyers.
Two of the three were pregnant. Three other recently born calves also died while awaiting release.
Emergency personnel from three agencies assisted in the rescue of the hiker.
They're surpassing expectations at school and in their communities while taking care of their dad — and each other.
The administration is falsely arguing that separating migrant children from their parents is a side-effect of enforcement, when it's actually a policy goal.
After a clash of interests stops Arizona water bills for this year, top legislators will try again in 2019.
'Bad Blood' by Wall Street Journal reporter John Carreyrou was released May 21.
Lasting solutions to the Central American migration dilemma will not come from building a higher wall or more prisons.
City Council should work with developer on Monastery project. 
It's an important historic structure in Tucson. 
The former secretary of state doubled-down on his earlier vow not to appoint Cindy McCain to fill any vacancy.
Several sites on Mount Lemmon are named for Carl E. Sollers, a forest ranger, search-and-rescue crew member and fire control officer.
Tucson's rainy season officially starts June 15, which will be a welcome change for some residents
Charitable donations by Southern Arizona businesses and organizations.
Six people were killed in recent days by the man, authorities said on Monday.
A high of 110 degrees is possible by the end of the week.
A 37-year-old man was arrested six hours after damaging three businesses and being in a standoff with Tucson police officers Monday morning.
Georgia Tech University says that a law firm found no evidence of sexual misconduct.
Long-term Navy contracts could be worth up to $850 million for Raytheon and Norwegian partner Kongsberg.
FLORENCE — An Arizona National Guard assault helicopter had a hard landing while conducting training in Florence, but authorities say no signi…
Online claims go viral on social media, feeding conspiracy theories across the country. 
Water district seeking bids on power to pump Colorado River water.
The lot will be located on the northeast corner of Ajo Way and Country Club Road.
Had Bobby Kennedy lived, it is not hard to imagine the world as a much different, much better place.
The large-scale operation, assisted by aerial surveillance, is part of the Trump administration's increasing focus on employers that hire people in the country illegally.
 During 15-year tenure, Balazs transformed the mostly volunteer ensemble into a respected regional orchestra. 
WASHINGTON — A West Wing aide who was dismissive of gravely ill Sen. John McCain during a closed-door meeting last month has left the White Ho…
Agent has been indicted on charges of striking the man, lying about incident.
The U.S. is bound by law to allow immigrants to pursue asylum claims without punishment or deportation. Yet we are subjecting them to both.
The haze obscured Tucson's mountain views, but brought something else into sight — pre-monsoon moisture buildup.
WASHINGTON — A West Wing aide who was dismissive of gravely ill Sen. John McCain during a closed-door meeting last month has left the White House.
PHOENIX — Hundreds of miners and their relatives will join leaders from the Navajo Nation, the Hopi Tribe and the United Mine Workers to rally…
Sen. Robert F. Kennedy made a stop in Tucson in March, 1968, during his campaign for president. He spoke to crowds at Tucson International Air…
MESA — Four Mesa police officers are on administrative leave following an incident last month in which a suspect was punched several times and…
COLLEVILLE-SUR-MER, France — Families of fallen soldiers and dwindling numbers of veterans of the D-Day invasion gathered on the Normandy shor…
PHOENIX — The home of two homicide victims who police believe were killed by a man suspected in four other fatal shootings over the past week …
None of the employees at the Quik Mart were injured during the incident.
The community is without power and air conditioning as temperatures are currently over 100 degrees.
Santiago Diaz Jr.,54, was struck before 10 p.m. Monday
Defense attorney calls separations a "humanitarian crisis." 
The government's key witness said she was asked to hire commission chairman's wife for $3,500 monthly pay.
Republican candidate for utility commission believes he lost race in 2014 because of anonymous funding to opponents.
Court proceedings are cancelled for the day, but limited walk-in services are available.
The Phoenix anti-discrimination ordinance prohibits businesses from discriminating based on sexual orientation and gender identity.
Multiple agencies will be working to repair the gas line throughout Thursday.
Further investigation led to two separate fires being reported Thursday afternoon.
An inmate from Maricopa County was found dead in his cell at the state prison in Tucson on Thursday morning, and Arizona Department of Correct…
Police are seeking help to identify the two women from the burglary June 12.
A 35-year-old man impersonated a law enforcement officer while trying to get a refund for items he did not purchase, authorities said.
The department was able to determine the animal was shot and killed last week.
The passengers, including two children, were not injured during the vehicle chase, the agency said.
Adam Sandler was also spotted at Tucson's Silver Saddle in 2015. 
Two years after buying in Barrio Viejo for $1.5 million, actress Diane Keaton has put her historic Tucson home on the market for $2.6 million. But some of her renovations have led to city code violations.