The number 78 is etched into Fred Narcaroti's head.
When his daughter, 21-year-old Savannah Narcaroti, was shot to death in a road rage incident this month, the slaying was the 78th recorded in Tucson this year.
"That's a number I'll never forget," Fred Narcaroti said.
Narcaroti's death is one of 81 homicides that have occurred in Tucson this year: breaking the record for most homicides in a single year. The record formerly was set in 2008 with 79 homicides.
According to the Tucson Police Department, 2020 saw 68 homicides, 2019 had 49 homicides and 2018 had 60 homicides.
It appears that the incidents, which are overwhelmingly firearm involved, stem from random or chance meetings where conflict erupts over insignificant disputes, said Tucson Police Department Assistant Police Chief Kevin Hall.
"This circumstance adds to the complexity of the investigation and the difficulty in solving the case or preventing similar incidents in the future," Hall said. "While we can determine the number of homicides with complete certainty, the motives and victim and offender relationships within these tragic incidents are becoming less and less clear."
This month alone, Tucson has seen a drive by shooting at Mission Manor Park, a 70-year-old woman shot to death near downtown Tucson, and a deadly attack on Oct. 4 when a gunman shot and killed a DEA agent on an Amtrak train that stopped in downtown Tucson.
Earlier this year, on July 18, a shooting spree on Tucson's south side left four dead when a man killed an EMT as he sat in his rig. The accused gunman in that incident, Leslie Scarlett, is also suspected of starting a house fire where a body was later found, shooting a neighbor to death who tried to help respond to the fire, and shooting at a police officer before being shot and killed by the officer, police say.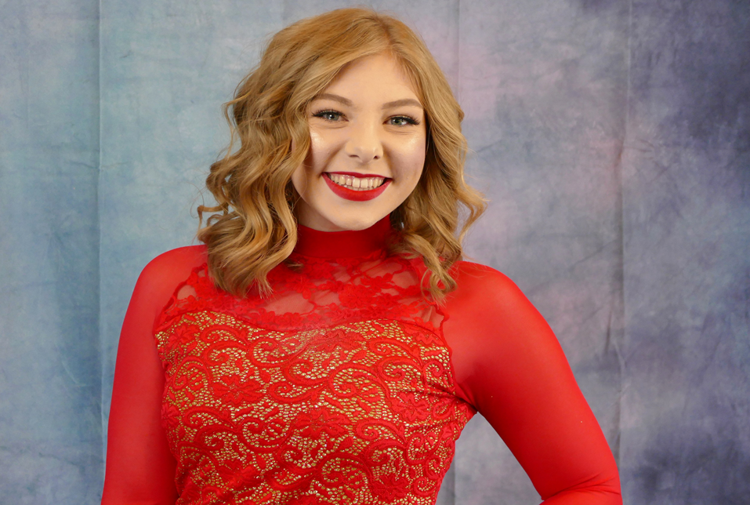 Savannah Narcaroti was shot and killed in a road rage incident on Oct. 19 in the 3700 block of East Monte Vista Drive, near Dodge Boulevard and Glenn Street.
Savannah was in the car with her boyfriend and his baby when he became involved in a road rage incident, her father said. Savannah was shot to death and her boyfriend was injured. The shooter, who was riding a stolen motorcycle, left the scene.
Savannah was born and raised in Tucson with her family: Fred, her mother Shelah, and her younger brother Morgan. Savannah graduated in 2018 from Ironwood Ridge High School and was taking classes at Pima Community College while working at Chipotle.
Her goal was to become an elementary school teacher or a special education teacher. Fred Narcaroti said she was "fantastic with kids" and they gravitated toward her.
He described Savannah as a very artistic person. Fred Narcaroti remembers her painting pictures for each of her family members when she graduated high school. Even though she had no formal training, Fred said the pictures she painted were "amazing."
Savannah also spent a lot of her time at Kids Unlimited, a nonprofit organization for young performers who want sing, dance and act.
"She sung beautifully and was a great performer" Fred Narcaroti said. "Kids Unlimited was a big part of her life and is where she really found herself."
Above everything else, Savannah was a kind, caring and selfless person, Fred Narcaroti said. Back when Savannah was in high school, Fred noticed the chargers in the house were going missing. He later found out Savannah was taking them to school to give to classmates who didn't have chargers at home.
"People's needs became before hers," Fred said. "She was such a great listener, such a patient person, and had just a big heart. She was a bright light."
Fred Narcaroti said he learned Savannah was in the hospital when her boyfriend's mother Facebook messaged Shelah. When they arrived at Banner-University Medical Center, they were led to the trauma unit.
He said he still had hope everything was going to be OK until the doctor and a social worker came in and told them about the incident.
"Immediately I broke down and Shelah was in shock for probably another 5 to 10 minutes," Fred said.
Fred wasn't sure if the shooter was ever going to be found, saying it was like finding a needle in a haystack. But the next day, an arrest was made. Justin Clark Nichols, 30, is facing charges of first degree murder, drive-by shooting, aggravated assault and endangerment.
Police credited support from the community in being able to identify Nichols as the suspect.
Hall said TPD has continued to solve homicides at a far higher rate than the national average. Out of the 81 homicides this year, 64 have been solved.
Mayor Regina Romero said the city is developing a Community Safety, Health & Wellness Program to reduce crime and violence in Tucson.
"We are working hand-in-hand with TPD and our public safety partners, city departments such as Housing and Community Development, code enforcement, Parks & Rec and nonprofit partners to create a comprehensive response," Romero said.
The community support the Narcaroti family has seen has been nothing short of amazing, Fred said.
"I know that this was meant to be and Savannah's in a better place," Fred said. "Our faith will get us through. She's in the arms of the Lord and it brings me solace and comfort."
To honor his daughter's memory, a fund has been set up in Savannah's name to benefit Kids Unlimited (kustars.com/savannah-narcaroti.html).