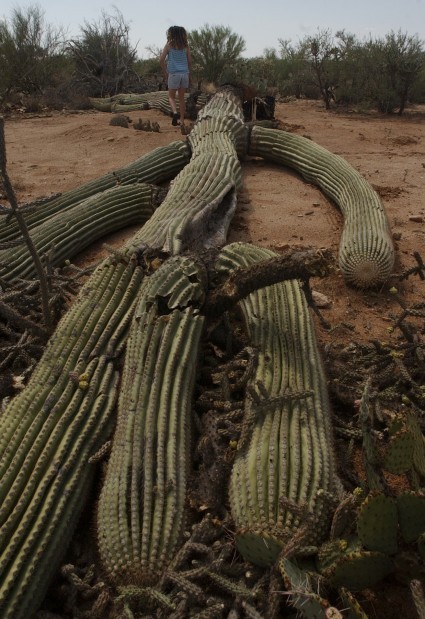 1865: The first Masonic Lodge in Arizona holds its first meeting in the upper room of the Governor's mansion in Prescott.
1917: Rancher Tom Price and his wife and two children were sleeping in their home near Mescal when water began pouring through the windows. The family barely had time to climb outside the bedroom window and up a mesquite tree when the house and all that was in it was completely washed away by a flood.
1921: The first edition of Arizona Highways is published.
2003: A 200-year-old saguaro that survived a year after being transplanted for a new road is hit by lightning and felled by a thunderstorm.
Get local news delivered to your inbox!
Subscribe to our Daily Headlines newsletter.