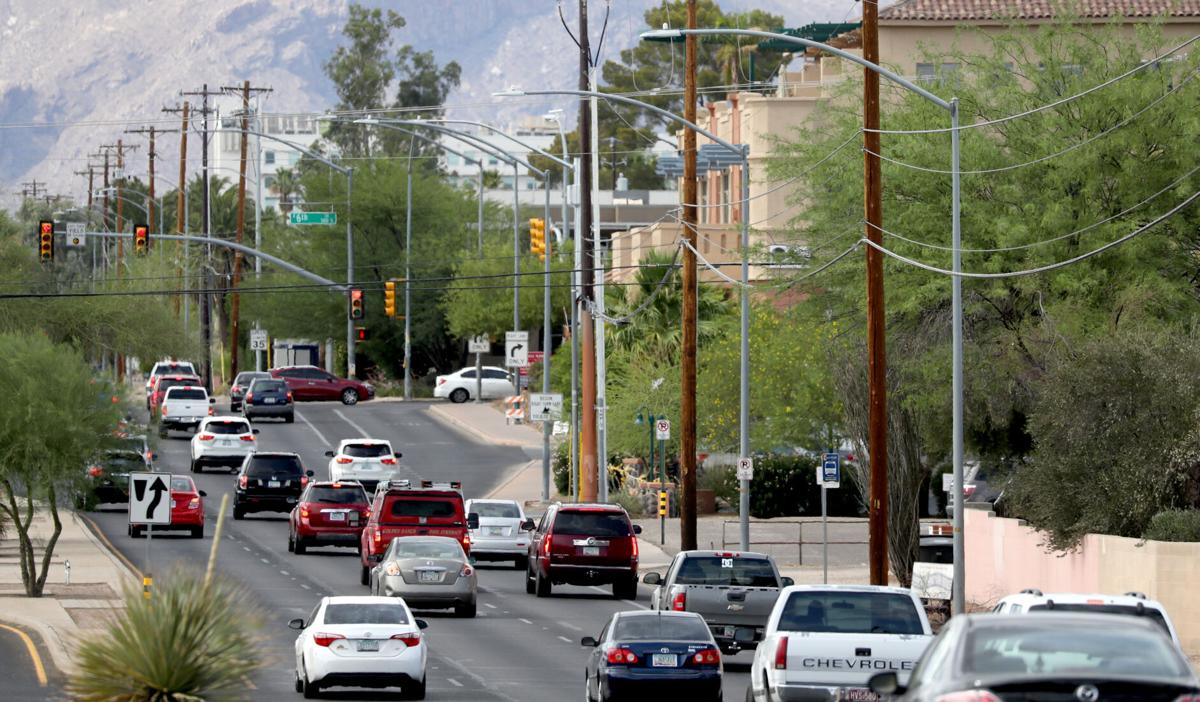 The city of Tucson has joined the fight against a proposed power line route that would cut through historic neighborhoods and along a key city corridor, moving to become a party to state regulatory hearings on the line.
The Tucson City Council on Sept. 1, unanimously directed the city attorney to formally intervene as the Arizona Power Plant and Transmission Line Siting Committee opens hearings on Tucson Electric Power's proposed Kino to DeMoss-Petrie high-voltage transmission line project.
The committee's initial hearing will start at 1 p.m. on Monday, Sept. 13, at the Doubletree Hotel, 445 S. Alvernon Way, with a special public-comment session starting at 5:30 p.m.
By 2023, TEP plans to run the proposed 138-kilovolt transmission line — suspended from 75- to 110-foot-tall poles — from a substation at East 36th Street and South Kino Parkway to a new substation at the north edge of the Banner-University Medical Center Tucson campus, then to a substation near Interstate 10 and West Grant Road.
TEP says the line is needed to improve capacity and reliability, and to link up with the UA as part of an agreement to supply the campus with 100% green power.
But the preferred route would run through or adjacent to several historic Tucson neighborhoods, drawing protests from residents who say their views would be spoiled and their properties devalued by the line and want TEP to install it underground.
The city says that any line installed along TEP's preferred route must be installed underground on a section of North Campbell Avenue, citing ordinances requiring utilities to be installed underground on city-designated "gateway corridors."
TEP says burying the lines would be prohibitively expensive — at an estimated extra cost of up to $63 million — and that it would be unfair to pass those costs to all ratepayers.
The utility recently filed a notice with the committee saying that, if the city requires undergrounding of the lines along Campbell, it would prefer an alternative route that pass the UA campus to the west.
TEP filed its original application for a "certificate of environmental compatibility" from the line-siting committee on Aug. 10. After taking testimony, the committee will issue a recommendation to the Arizona Corporation Commission, which can accept, reject or modify the committee's recommendation.
The line-siting committee's hearings are open to the public, but because of COVID-19, members of the public are urged to participate in the public-comment session online or by phone. Access details will be posted no later than 24 hours before the meeting on the committee's website at azcc.gov/arizona-power-plant/meeting-schedule, and will also be available by phone at 1-833-523-0887.